Champion Hamilton raised his game in 2018 – Wolff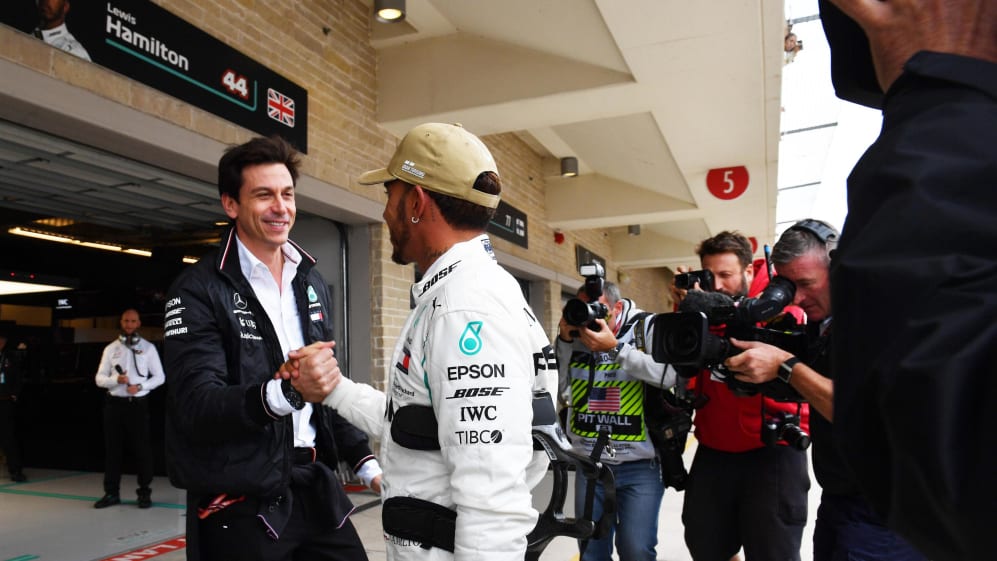 Mercedes had the best car for each of the last four seasons, allowing them to dominate Formula 1 - but that was not the case for much of 2018. Despite that, as the Silver Arrows' Team Principal Toto Wolff puts it, Lewis Hamilton upped his game this year to counter that. "He has been the differentiator," he added. The result was a richly-deserved fifth world championship that was arguably his best…
Take a look at the statistics and it's clear why Hamilton triumphed this year. He has won nine races – at many of which he did not have the fastest car for that track – compared to chief rival Sebastian Vettel's five. He also took nine pole positions, Ferrari's Vettel only managed five.
In the last five races, Hamilton has amassed 102 points, with Vettel scoring just 68 – a deficit of 34. Like last year, Ferrari and Vettel's title challenge came off the rails in the second-half of the season, while Hamilton and Mercedes looked glued to the track.
And he compares very favourably to team mate Valtteri Bottas who has the same machinery, scoring 131 points – the equivalent of just over five race victories – more than the Finn, who has failed to win a race but was asked to move over from the lead in Russia to aid Hamilton's title hopes, given his own were all but over.
"This is the best Lewis Hamilton I have seen in the last six years," said Wolff. "He has driven better, he has been better out of the car. Very, very complete.
"[His biggest strength is] keeping his calm and holding his nerve. We had times when the car was good enough to win and times when the car was not good enough to win. But he was very stable."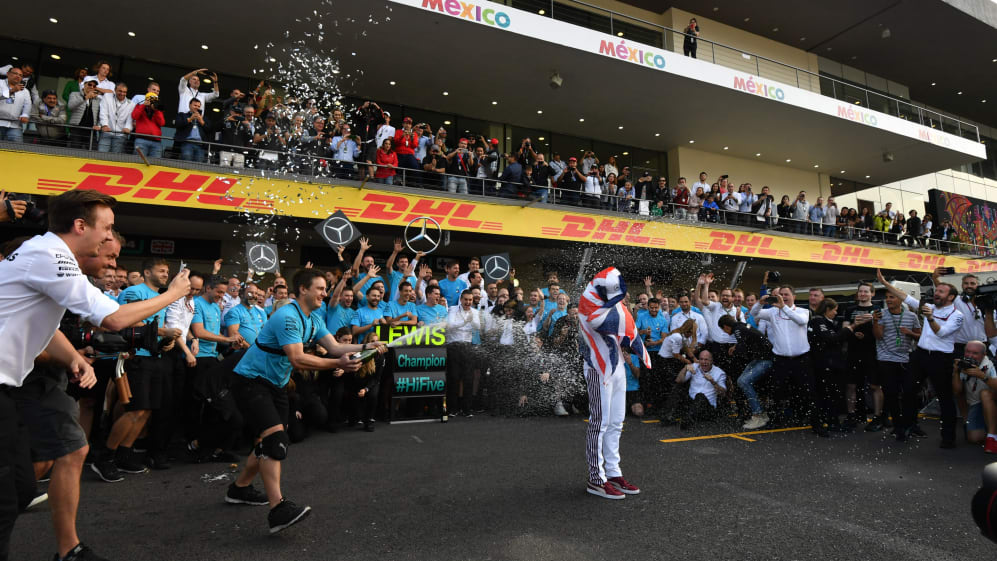 Hamilton joins an exclusive club which features just Juan Manuel Fangio and Michael Schumacher as the only drivers to have won five world championships or more. What qualities does Wolff think the Briton shares with those two legends?
"It's the ability of combining talent with hard work, intellect and emotional intelligence," he said. "All great champions have all four of them. If one is missing, you can still be a successful racing driver but you are never going to achieve this greatness."
His supreme performance this season has now raised the possibility of Hamilton matching Schumacher's tally of seven titles. It was a question Hamilton understandably didn't want to entertain in the immediate aftermath of his triumph, especially given it had yet to sink in.
But his hopes of doing so are strong, given he has won four of the last five titles and he still has two years left on his Mercedes contract. Wolff, though, was cautious.
"As long as he is in a good car and continues to enjoy it in the way he does today, there is more to come," added Wolff.
"But the reason he has won the fifth championship is that he concentrates on the job in hand and does not look too far away. Because before you win a seventh there is a sixth to win, and we haven't scored a single point for that one."