Champion Verstappen to run No.1 on Red Bull in 2022 as he reveals congratulations from Wolff and Hamilton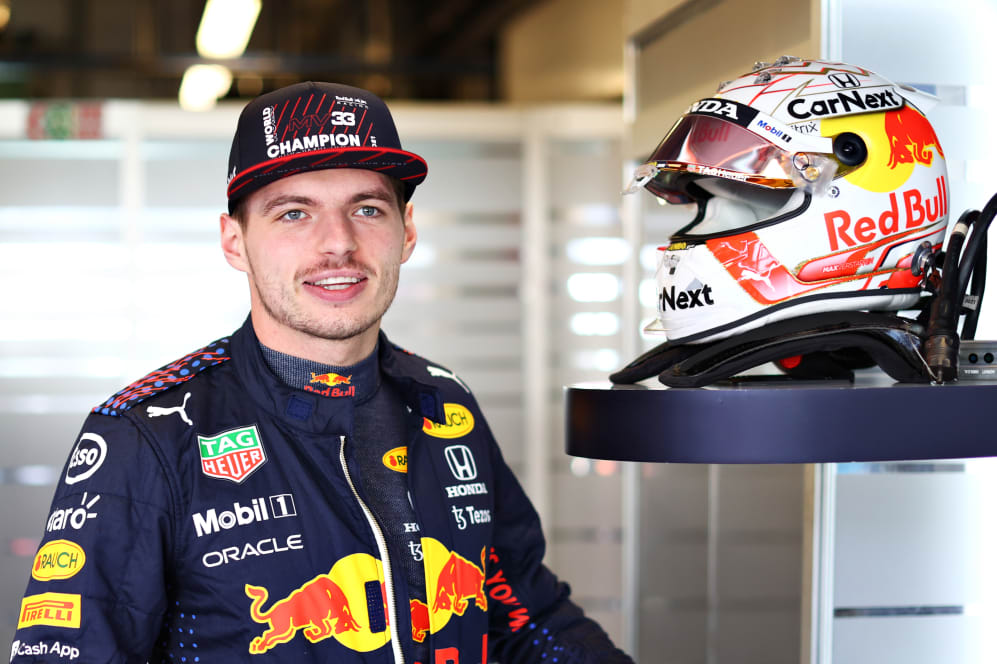 Max Verstappen says he will run with the number one on his Red Bull when he begins his Formula 1 World Champion title defence in 2022.
The 24-year-old Dutchman earns the right to switch out his regular race number 33 after he clinched his maiden title in dramatic fashion with a last-lap pass of season-long rival Lewis Hamilton.
READ MORE: Red Bull tech chief Newey says he nearly had a 'heart attack' on final Abu Dhabi lap
"Yeah I will run it," said Verstappen when asked about using the number one. "How many times can you do that? I don't know, maybe it's the only time I can in my life. It's the best number out there. So I will definitely put it on the car."
It's the first time a car will run with the number one for a full season since 2014, when Sebastian Vettel did so after winning his fourth successive title the previous year.
That was the first campaign where drivers were asked to choose a number which they would run for the remainder of their career. They would then have the option to run number one should they win the title.
Hamilton has preferred to stick with his number 44, despite winning six of the previous seven championships coming into this year (although he did get dispensation to run it on a couple of occasions as a one-off in Friday practice).
GALLERY: Bottas, Russell and Zhou hit the track in their new colours in Abu Dhabi test
His former teammate Nico Rosberg was the only other to have the opportunity – but retired after winning the 2016 title.
In other driver number news, debutant Guanyu Zhou says he will run the number 24 when he takes the wheel for Alfa Romeo next year, while the returning Alex Albon will have number 23 on his Williams, having run it during his stints with Toro Rosso and Red Bull.
Verstappen reveals congratulations from Hamilton and Wolff
In the moments after winning his first title, becoming the first Dutch driver to do so, Verstappen revealed that Mercedes boss Toto Wolff congratulated him.
"Toto sent me a text – congratulations on the season and that I deserved to win, that was very nice," said Verstappen.
BUXTON: Born to race, lightning quick, ruthless on track – and now Max Verstappen is a world champion
And Hamilton did the same too, with the Red Bull driver saying he knows the pain his rival will be feeling right now.
"Of course it helps if you have already seven titles," Verstappen said. "That comforts him a bit.
"I think if it was the other way around, it would have been more painful for me because I didn't have one.
"Lewis came up to me and congratulated me. It must have been very tough in that last lap. It also shows the respect we have for each other.
"Of course we had our tough times through the season but we respect what we're doing and we were pushing each other to the limit and it has been very enjoyable racing against him."