Changes made to proposed Miami Grand Prix track layout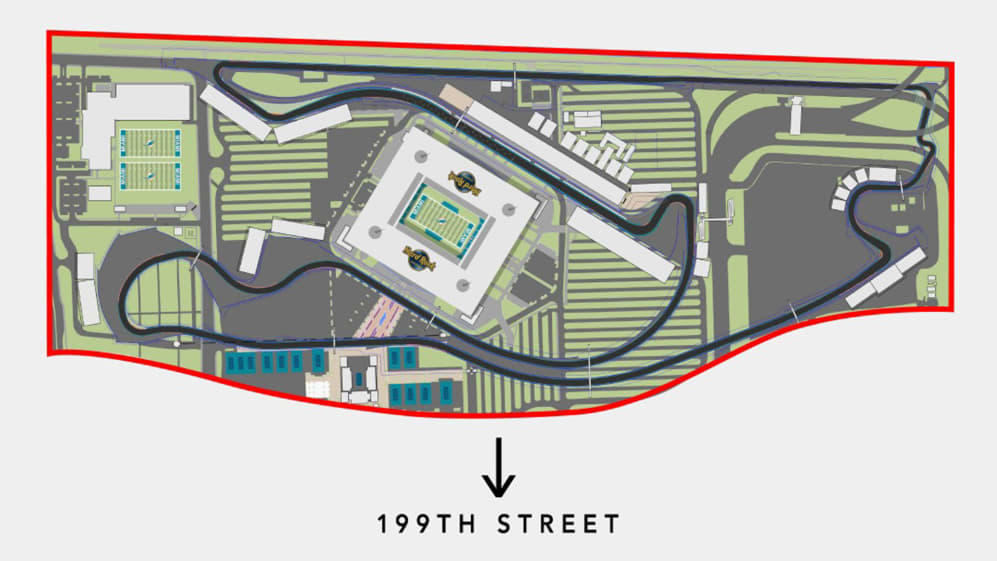 Organisers of the Miami Grand Prix – a race that has an agreement in principle to join the F1 calendar in 2021 – have announced a series of changes to the proposed track layout following months of dialogue with residents, elected officials, faith leaders, local businesses, and scientific experts.
As before, the new configuration still features a custom-built track that winds around the iconic Hard Rock Stadium – home of the Miami Dolphins NFL team – but notably it eliminates the use of Northwest 199th Street. Local residents had voiced concerns that use of that stretch of road would cause traffic disruption in the area, and accordingly Hard Rock Stadium and Formula 1 directed track design engineers to reconfigure the layout.
Organisers also announced the proposed weekend race schedule will be altered to ensure that there is no racing prior to 3pm on the Friday of race weekend in order to ensure that there isn't any disruption to local schools.
"The Formula 1 Miami Grand Prix is another example of a world-class event coming to our region," said Tom Garfinkel, Miami Dolphins and Hard Rock Stadium Vice Chairman and CEO. "Like the Super Bowl, an event like this provides a unique opportunity to proudly showcase our region to the world."
Should the race be given a final green light, it would see Formula 1 return to the state of Florida for the first time since the 1959 United Stated Grand Prix at Sebring.