Feature
China preview - Ferrari's chance to put Mercedes on the ropes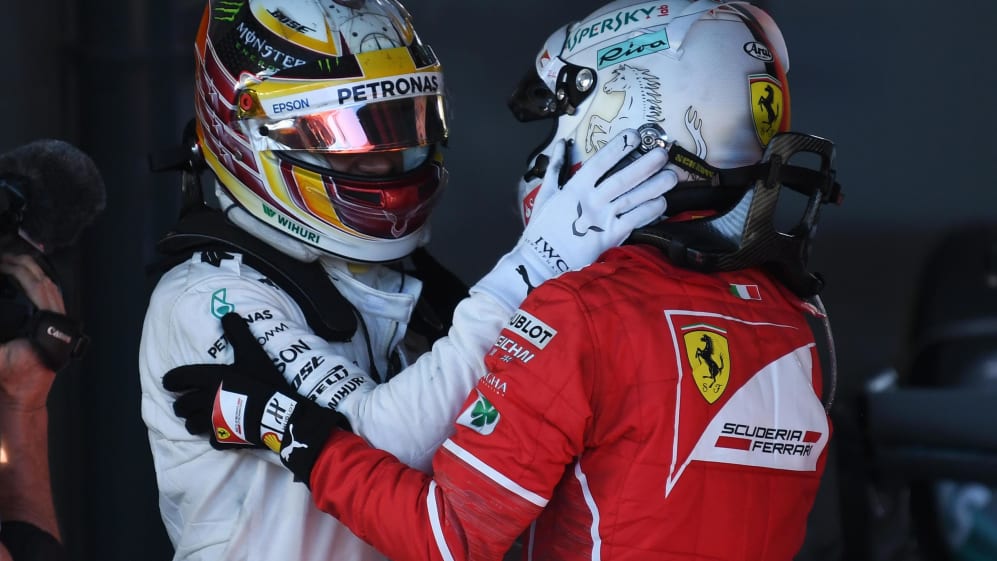 If Ferrari's victory in Australia caused an upset, following it by triumphing in China would put Mercedes on red alert - figuratively and literally. So can the Scuderia keep the roll going - or will Mercedes strike back over what promises to be an intense weekend in Shanghai?
Do the Scuderia hold the early advantage?
It was Sebastian Vettel's ability to stretch his first stint longer than Lewis Hamilton's that proved key to the Ferrari man's victory in Australia – and that could bode well for this weekend.
The Shanghai International Circuit has long been hard on tyres, and even though Pirelli's wider 2017 tyres feature harder, more durable compounds, the long and fast corners could still play into Ferrari's favour if Australia is a reliable guide.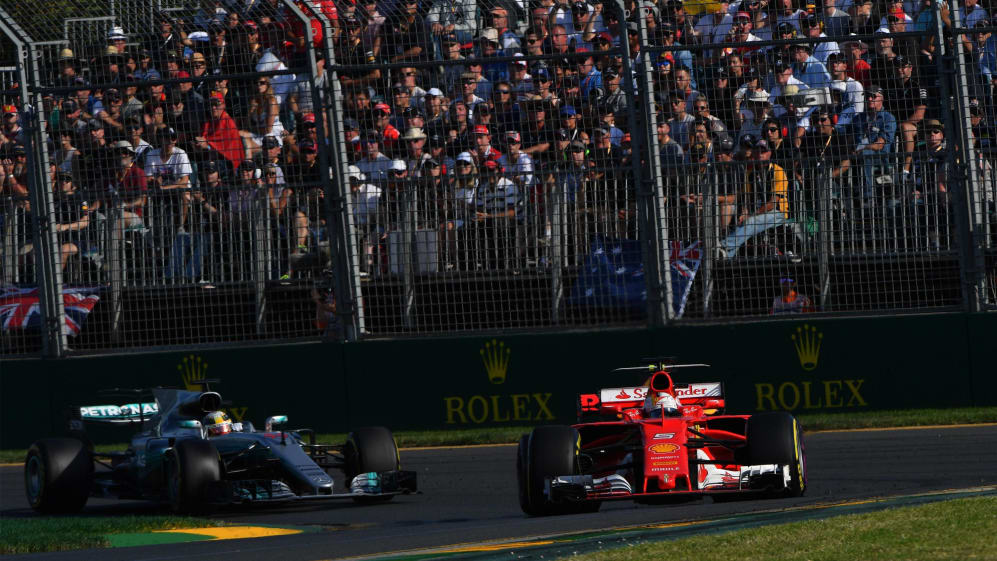 History isn't exactly with them however: Ferrari last won here in 2013, and were last on pole in 2004, the inaugural event. Mercedes? They've secured the front of the grid for the last five consecutive years - and have triumphed four times over the same period…
Part of that trend has been down to the strengths of Mercedes' power unit, so richly rewarded on the season's longest straight at 1.2 kilometres. But the indications are that Ferrari have closed the gap significantly - indeed customer team Haas even suggested the Scuderia could be ahead in the power stakes.
As has been the case all season Ferrari are not saying much, but Mercedes certainly expect a fight again this weekend.
"There are still many areas where we can be better," says team boss Toto Wolff. "We have been focused on these during the past week. It's not a case of looking at the competition for inspiration but of getting our own homework done to maximise our performance."
Will rain throw up a wildcard?
According to pre-weekend forecasts, rain is extremely likely Sunday morning - and while it may abate by the time the lights go out, low temperatures mean a wet start is extremely possible.
The good news for drivers is that they should have time to prepare – Friday is also set to run under similar conditions, with only Saturday predicted to be dry throughout.
Teams and drivers have already had a chance to sample their new machines in wet conditions of course during pre-season testing – but then they were lapping in isolation, rather than in the heat of battle and the middle of a pack.
All of which means we could get a wildly different order between Saturday and Sunday – and that's before we get to the added strategic elements of trying to call conditions and pit stops on what might be a damp but drying circuit…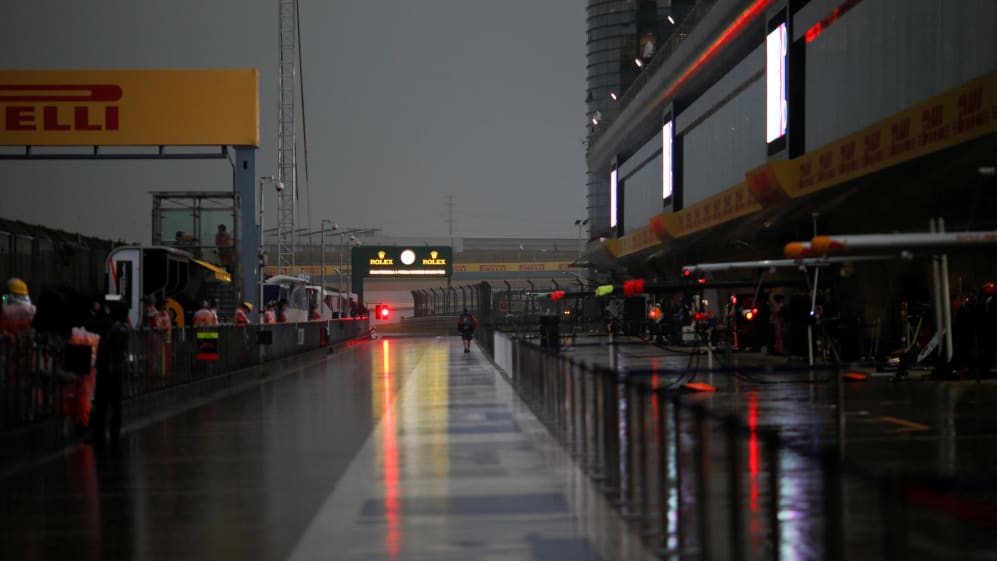 Last year's 'freak' race
Several seasoned observers look forward to a gripping race here. Last year saw a one-off number of overtaking moves – 181 due to several sets of circumstances – but the 2015 event produced a decent 28, partly helped by DRS.
Some say that the greater grip and thus reduced braking distances will militate against overtaking this year, but the fact that Vettel was able to hound Hamilton closely for the first 17 laps in Australia (a circuit not renowned for passing) suggests that the latest Pirellis fare much better when running in another car's wake. That could set up some interesting challenges.
Some also expect any passing moves to be more spectacular because the zones are necessarily shorter and thus the drivers must be more committed – perhaps more 'elbows out' - when seeking to pull a manoeuvre off.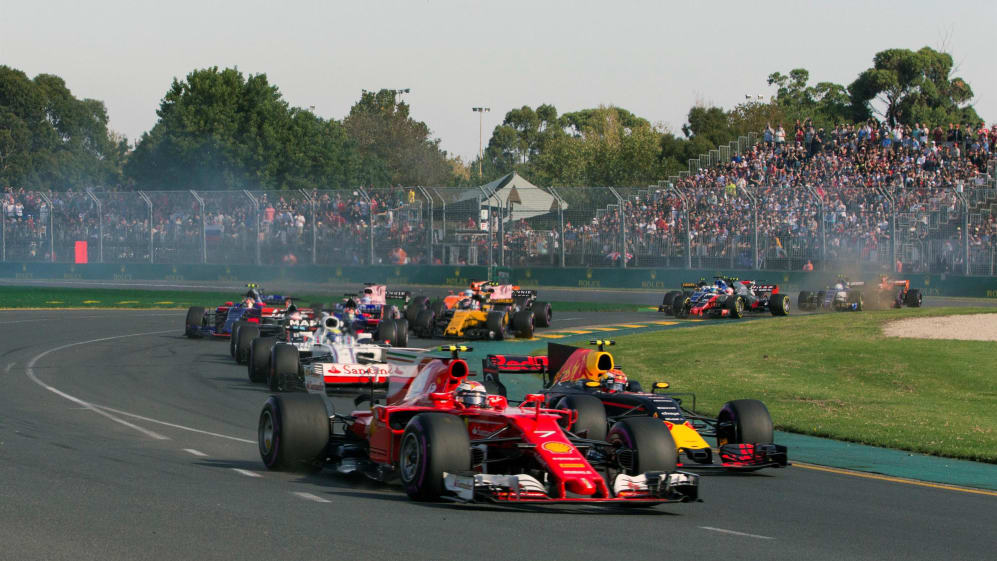 Giovinazzi fills in again
Over at Sauber, Pascal Wehrlein will sit out a second successive race as a result of lingering fitness issues caused by his crash in the Race of Champions. Italy's Antonio Giovinazzi, reserve driver at Ferrari, will once again deputise.
The Italian acquitted himself well on debut in Australia. Despite having not run on Friday, when Wehrlein was in action, and a more limited pre-season schedule, the Italian qualified in 16th and brought his car home in 12th, the team's only finisher.
But while the Italian's focus will be firmly on his first full F1 weekend, he might not have to wait long for a second. By Wehrlein's own admission he might not be ready for Bahrain either, meaning Giovinazzi might once again get the nod.
"For me the most important is that I can train intensively to ensure a 100 percent performance," was Wehrlein's verdict.
"I will then be well-prepared for my first complete Grand Prix weekend for the Sauber F1 Team. Hopefully this can be in Bahrain but, if not, then we will take the time it needs until Russia to make sure I am completely ready."
McLaren expecting to struggle
The troubled McLaren-Honda alliance looked better than expected in Melbourne, but team boss Eric Boullier says he is anticipating a fraught weekend in China as Honda's power deficit becomes truly apparent.
"Shanghai is known to be an unpredictable weekend for a number of reasons: it's tough on cars, tyres and power units and the weather is often precarious, but I can predict that we won't be as fortuitous with our pace, compared to our rivals, as we were in Australia.
"The characteristics of the Shanghai International Circuit are very different from Melbourne, and its long, fast straights will likely expose the weaknesses in our package more than Albert Park did. However, we will of course attack the race with our usual fighting spirit, and the most important thing will be to ensure reliability with both cars before focusing on performance."
Honda's Yusuke Hasegawa concurs, adding: "We expect the Chinese Grand Prix to be even more challenging [than Australia]. The track itself also places a lot of stress on the power unit with its slow- and medium-speed corners, and two very long straights. The key will be preparation and set-up."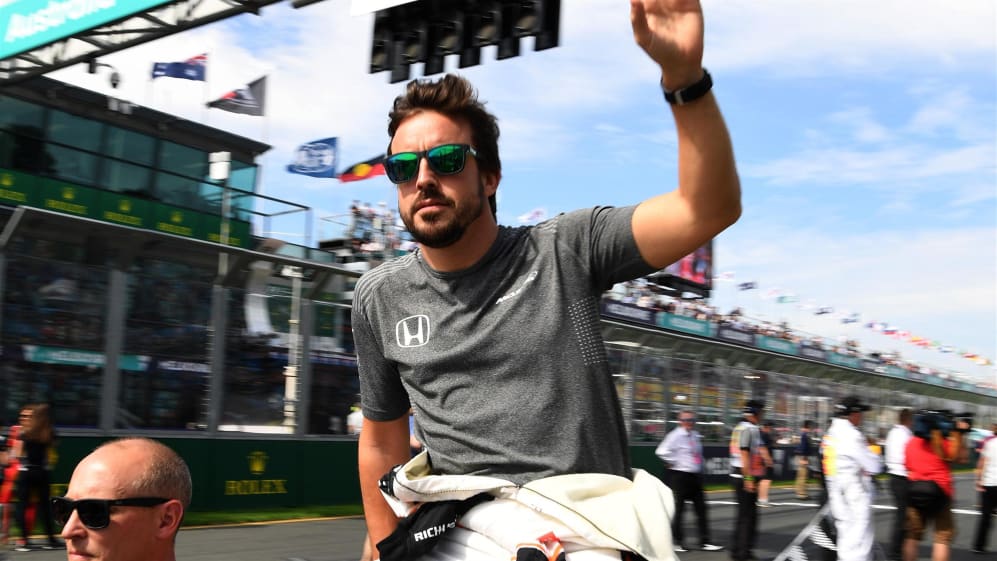 The weekend's outlook
It's expected to be warm in the build-up to Sunday's race, with temperatures hovering around 20 degrees Celsius – although a drop to around 15 is expected for the Grand Prix, with rain forecast for the morning and possibly returning mid-race.
The 56-lap race gets underway at 1400 local time, or 0700 GMT.