'Close to perfect weekend' for Norris as he grabs fifth podium in six races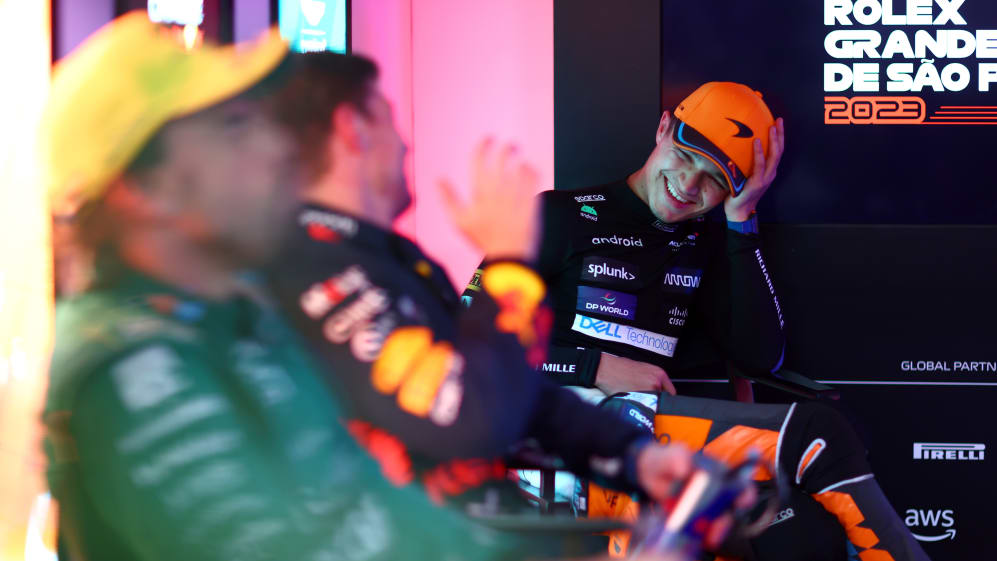 Lando Norris couldn't convert pole to the win in the Sprint in Brazil, and starting down in sixth, his chances of another podium in the Grand Prix looked slim. But the McLaren man shot off the line to launch himself past both Aston Martins into second at the first corner, and from there, never looked back.
While he didn't manage to put too much pressure on Max Verstappen for the race lead, Norris kept the Dutchman honest throughout and snatched his fifth podium from the last six races, or his seventh top-three if you include the Sprints.
There have been occasional errors during those events which Norris has been up front about, which is why it was good to see the smiling Briton concede that on balance, this weekend was pretty good.
READ MORE: Verstappen seals record 17th win of the season from Norris and Alonso in Sao Paulo Grand Prix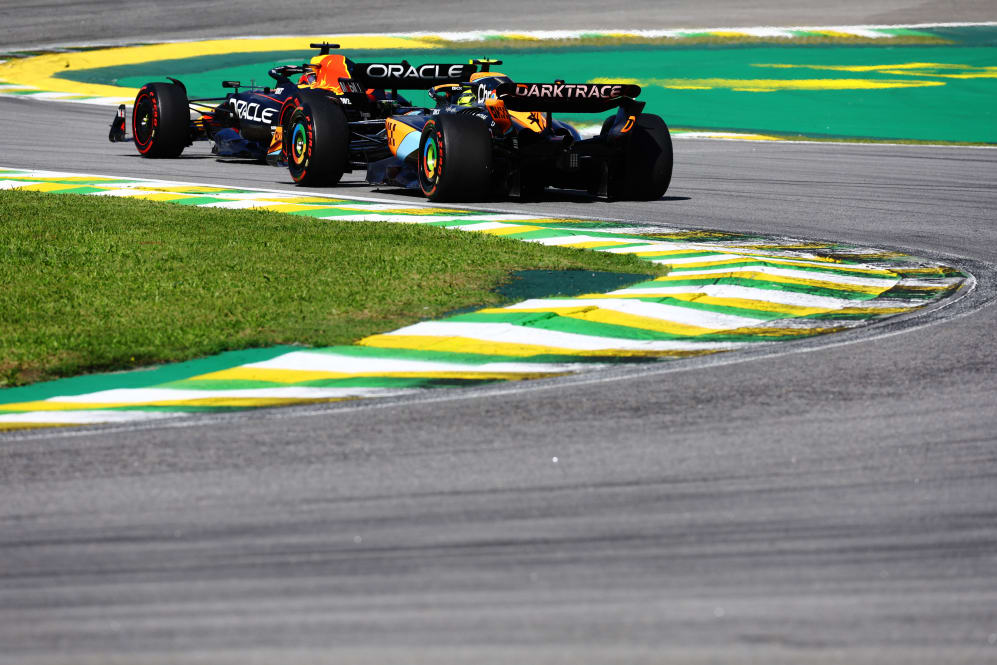 "This has been a close to perfect weekend, close, not quite, but as close as it gets," he said afterwards. "I just got a very good start, I did the opposite of yesterday. I mean that saved me, I don't know what happened to [Leclerc], I saw he had an issue which was a shame as it would have been good to try and race everyone a little bit.
"But at the same time, the less people I can race the better. Yeah, to start and get into P2 I was like 'ohhh we can have a tasty one here with Max'. I tried on my first opportunity, but I only had one and I couldn't make it count. Again, like I said yesterday, it's very positive to be up there, fighting in these positions, to have such a big gap to everyone behind us."
HIGHLIGHTS: Relive the best action from the Sao Paulo Grand Prix as Verstappen nets his 17th win of 2023
After the second big raft of upgrades bolted onto Norris' car in Singapore jumped McLaren up the order, with the team delivering strong showings in Japan, Qatar and Austin, the last two races in Mexico City and Sao Paulo were expected to reshuffle the order somewhat.
"The pace has been very strong, yeah, to be coming into a race weekend where we weren't expecting to be performing quite at this level, I think is a very good surprise for us," continued Norris.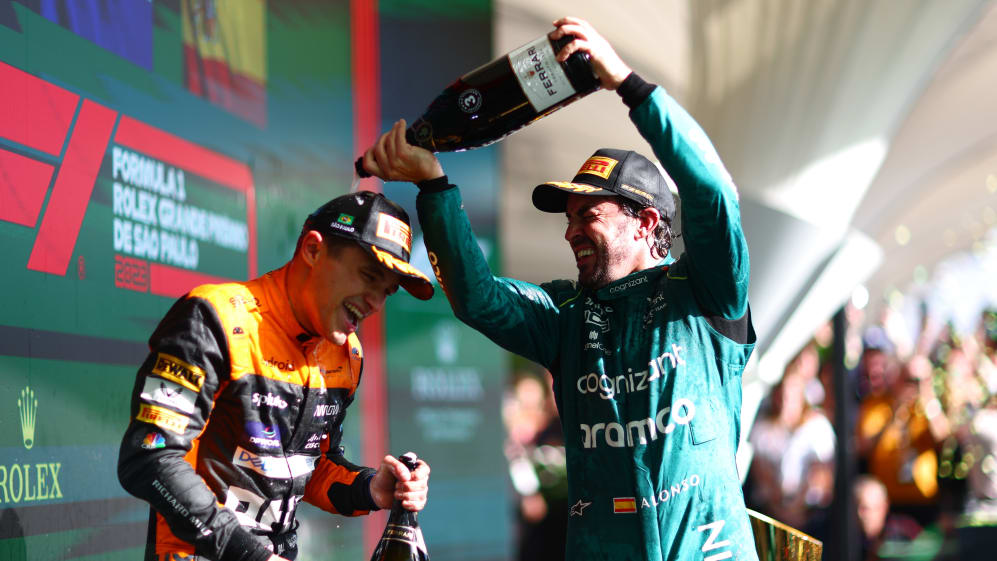 "Here and Mexico are the two tracks we said we were going to struggle, and we've come out of them a lot better than we were expecting so I think it's a big positive for the whole team and for myself to know this. It doesn't seem like there are any bad tracks for us at the minute."
MUST-SEE: Front-row starter Charles Leclerc spins off on the Sao Paulo GP formation lap
With Norris just three points behind Fernando Alonso in the fight for fourth in the drivers' championship, there's still plenty to play for in the last two races of the season – as he continues to hunt that elusive first Grand Prix victory. But he remained well aware that the next race in Las Vegas could either be a huge opportunity or a huge bump back down to earth, calling it a "question mark" for everyone.
He's knocking down the door of a win, but as he said himself when he crossed the line in Sao Paulo, there's "always that one car in the way."