Confident Tsunoda looking to capitalise on Imola testing experience after hype-filled debut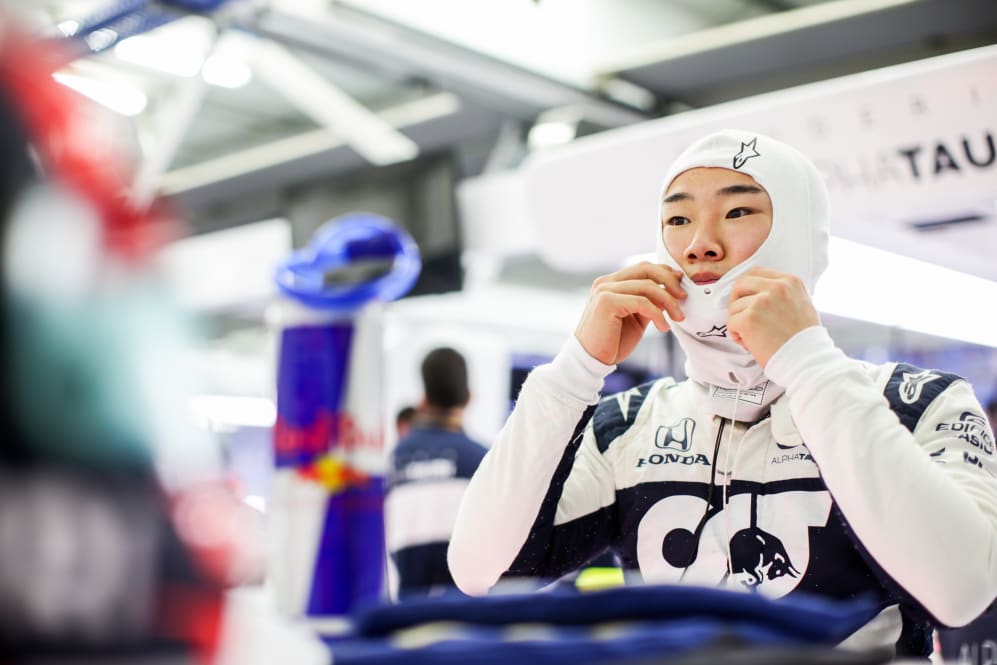 Yuki Tsunoda's extensive preparation for his hype-filled Formula 1 debut with AlphaTauri saw him spend a number of days pounding around the Autodromo Enzo e Dino Ferrari – better known as Imola – to get up to speed with the demands of F1. And the Japanese driver reckons that the experience has put him in good stead for his next challenge, as F1 heads to Imola for round two of the 2021 season.
Tsunoda was fortunate to make his F1 debut at the Bahrain International Circuit where 2021 pre-season testing had taken place just two weeks earlier, with Tsunoda impressing to finish ninth place at the Bahrain Grand Prix – and scoring the first ever points on debut for a Japanese driver in the process.
WATCH: Rookie Tsunoda snatches P9 on debut with last-lap pass of Stroll
And the AlphaTauri driver said he was similarly seeking to capitalise on his previous F1 experience at Imola at this weekend's Emilia Romagna Grand Prix.
"I think when we come to tracks that are new to me, like Portimao and Monaco, that will be tougher than Bahrain," said Tsunoda ahead of the race. "It won't be a problem in Imola, as I have driven there a lot and so I can work in a similar way to what I did in Bahrain. I will use the experience from the first race and I already have confidence in the car in Imola.
"I will start the weekend gradually building up my pace," he added. "That will be the key, because you don't want to make a mistake in FP1 which will make you lose your confidence. Because we have driven there before the season, as a team we can just focus on car set-up and try and maximise that advantage and hopefully we can have a good result. It's important as it is a home race for the team and even for me, it feels like home."
Tsunoda has caused a sensation at the start of his maiden F1 season, helped by that assured debut performance in Bahrain, where he climbed to P9 at the flag thanks to a string of confident overtakes – including an "emotional" one (in Tsunoda's words) on his childhood hero Fernando Alonso.
READ MORE: Tsunoda describes 'emotional' pass on hero Alonso – and what he learned from shadowing him
And Tsunoda admitted that he'd been surprised by the hype surrounding him in Europe - including Ross Brawn calling him "the best rookie F1 has had for years" - compared to the more measured response he'd received in his home country.
"It was interesting that after Bahrain, I think I got a bigger reaction from European fans than from those in Japan," he said. "It's a cultural thing: Japanese fans want to see what I do in a few rounds before getting a proper impression.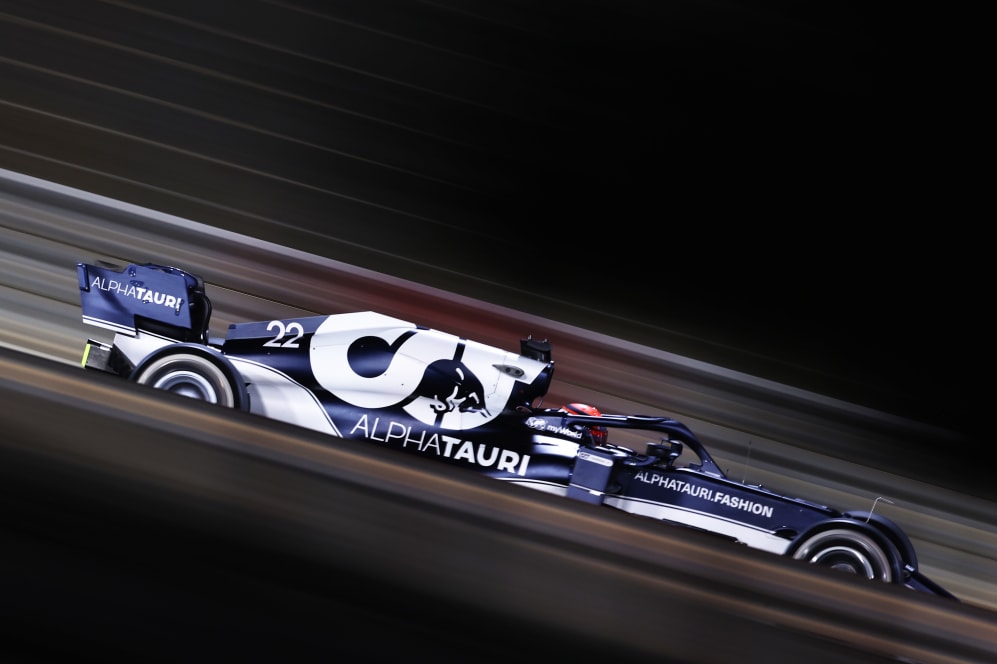 "I was surprised at that reaction in Europe. I didn't expect it, because for me, Bahrain was not a perfect weekend and I was hoping to finish higher. I am happy about the fans' support, but I don't feel pressure because of it, I take it as something positive and this weekend I will just get on and do my job."
BUXTON: Believe the hype – AlphaTauri are going to thrill this season
Tsunoda's team mate Pierre Gasly, meanwhile, has a wrong to right at Imola this weekend, the Frenchman having taken a career-best P4 on the grid at last year's Emilia Romagna Grand Prix – only for a radiator issue to rule him out on Lap 8 when he was running P5.