Opinion
BUXTON: Believe the hype – AlphaTauri are going to thrill this season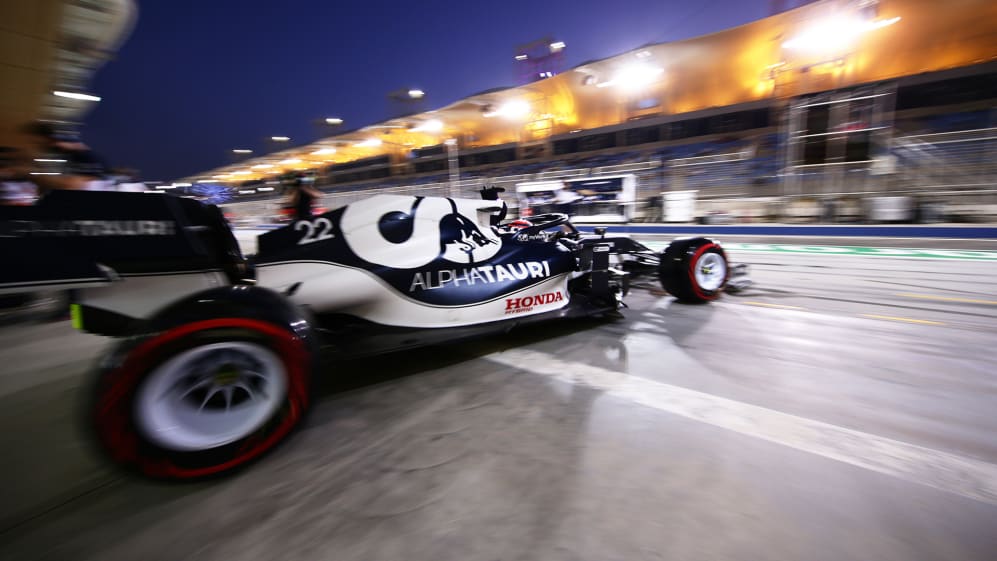 "I think there are some good reasons to be excited," Pierre Gasly beamed, the smile evident even beneath the Covid mask and oversized sunglasses.
Gasly had just completed his pre-season testing for AlphaTauri in Bahrain, and if the stability, reliability and pace of the AT02 wasn't enough of a reason to be confident, the Frenchman's reactions, standing tall, chest puffed out, conversation free and flowing, told you all you needed to know.
Was there a downside to the new car, I asked.
"You always find things to improve. But no, to be honest."
That. Right there. That was the moment.
As the sun set and the test concluded, rookie rocket Yuki Tsunoda went second quickest.
The fact Tsunoda had been deploying DRS before he'd barely kissed the apex of the final turn led some to believe his time wasn't overly representative. Ferrari, McLaren, Aston Martin and Alpine had too much going for them. AlphaTauri would find themselves in their regular P7, perhaps battling for P6, but no big shakes. One decent test does not a season make.
READ MORE: Tsunoda describes 'emotional' pass on hero Alonso – and what he learned from shadowing him
But there were some who left that test in little doubt that while Red Bull had built a potential championship-winning racecar, their little sister had created a rocketship all of their own.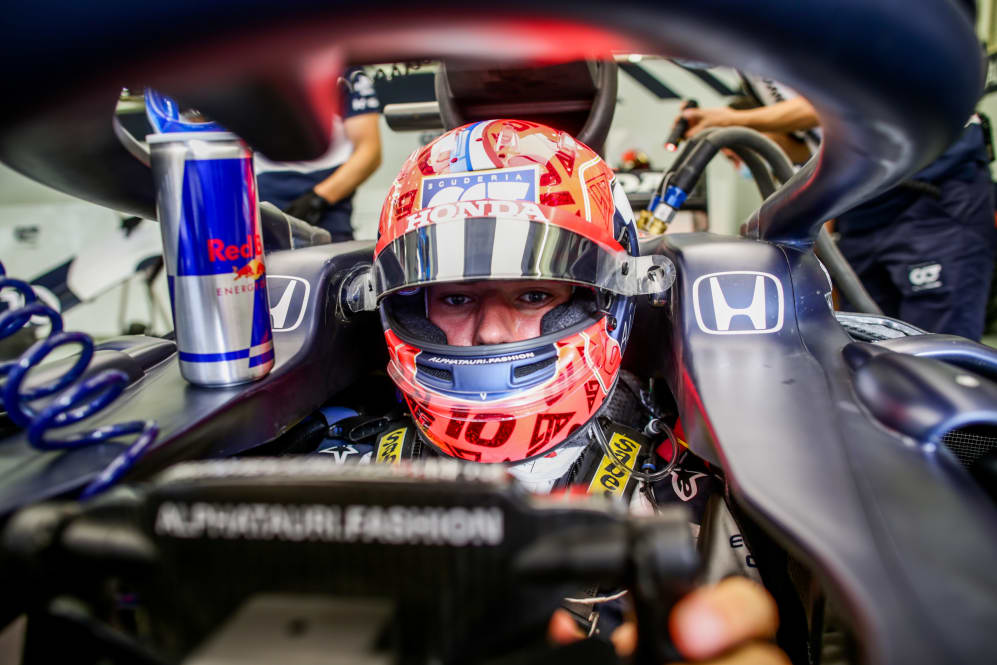 The AT02 is a wicked smart car. When you get down to the bare bones of what that team has been able to do under the restrictive regulations in 2021, it's actually pretty astonishing. While everyone was focussed on McLaren's genius in introducing 2021 parts to its 2020 car in order to get around the token rule and carry over as much as it could, AlphaTauri was working its own magic. Its token spend was on the front of the car, but it took the free customer upgrades it was permitted to under the regulations from Red Bull Racing.
This included Red Bull's unique front suspension, which required a singularly complex installation. The Milton Keynes outfit had utilised a double bulkhead in 2020, but over in Faenza, the token spend on the front impact structure and nose meant there was no leeway to build a new chassis. So they modified, within regulation and homologation, the existing tub.
READ MORE: Have the 2021 rule changes swung the advantage from Mercedes to Red Bull?
The core of this new car, some brilliantly smart aerodynamic work – the full extent of which we have not yet seen if images from their shakedowns at Imola are anything to go by – and an all-new punchy Honda PU gave AlphaTauri the basis for genuine confidence going into 2021.
The squad also had two brilliant racers at its wheel. Pierre Gasly has never looked stronger, both physically and mentally. His incredible Players' Tribune article appears to have been a final catharsis in exorcising his emotional hardships. The man who entered the paddock for the first race weekend was different to the one who'd left after testing. It was immediately noticeable, from the way he carried himself to the way he drove.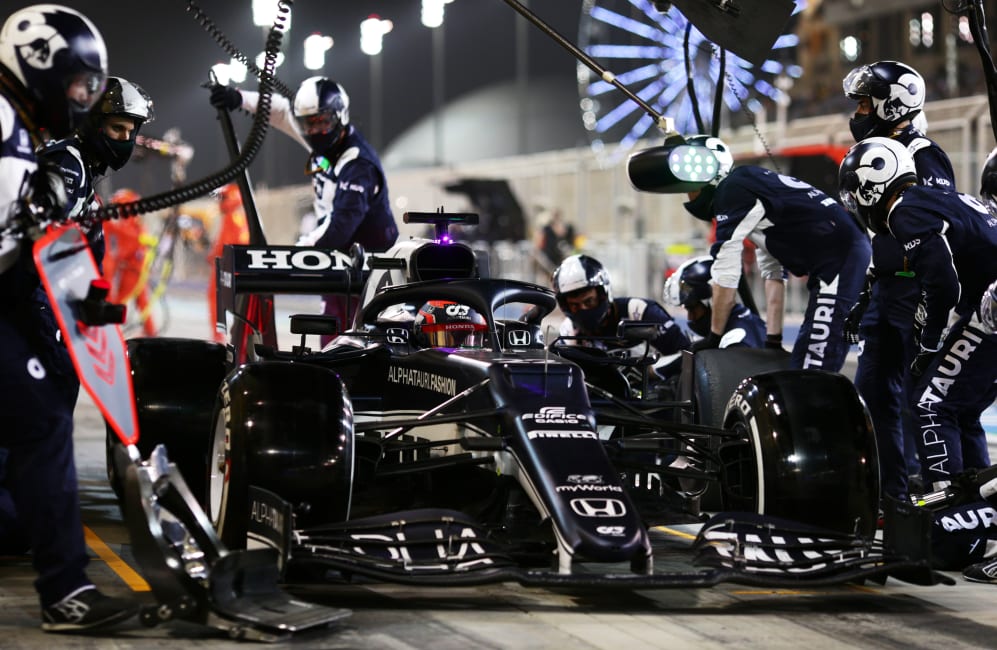 His new team mate's first experience of him was to ask where all the shouting and swearing was coming from in the motorhome… it was Tsunoda's driver room, on one of his first tests with the team. The affable, always smiling, genuinely nice, thoughtful and intelligent youngster has long admitted his one foible of being a potty mouth.
At 5ft2 and 61 kilos, he's an F1 designer's dream. He's an instinctive racer with race smarts, and despite his rapid ascent to F1 (he only started competing in single seaters in 2017) he's more than ready for his time to shine.
WATCH: Rookie Tsunoda snatches P9 on debut with last-lap pass of Stroll
But with Dr Helmut Marko, Red Bull's motorsports advisor, already proclaiming him to be Japan's best shot at a world champion in history, one hopes he isn't rushed through the ranks as so many Red Bull juniors have been of late.
For now, though, the AlphaTauri proposition is one of the most scintillating in the sport.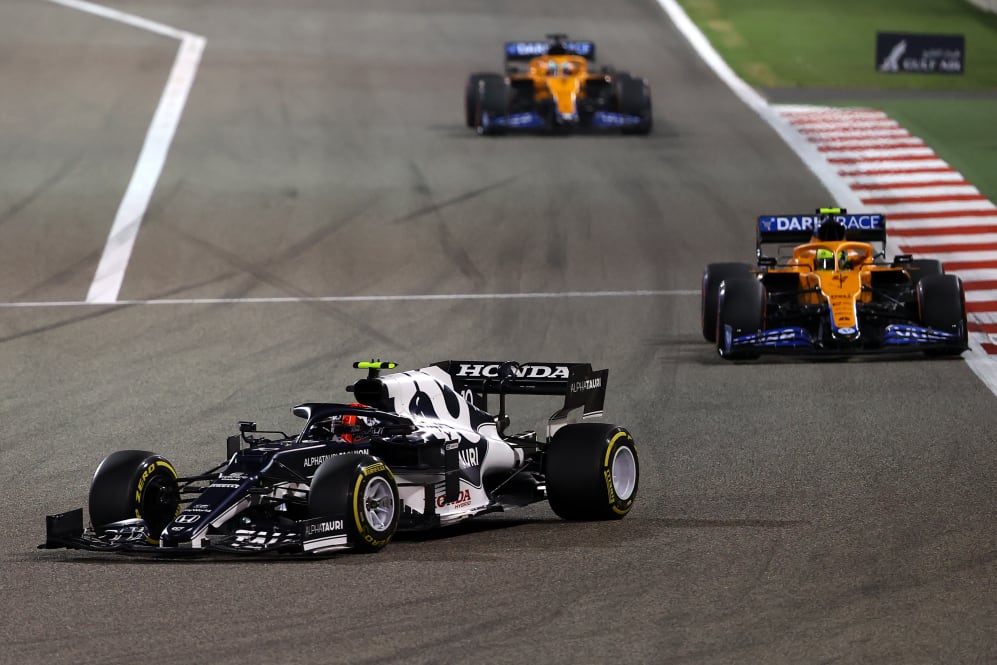 Without Pierre Gasly's self-immolation on the opening lap, and Tsunoda's qualifying and difficult first laps, there are few in the paddock who don't believe the team would have seen both their drivers finishing well in the mix in Bahrain.
When looking at the long runs they put in both during testing and in the race, and comparing them to those same times set by Ferrari and McLaren, some – and right now I put myself in that number – would have them narrowly ahead of the scarlet and papaya-liveried teams.
READ MORE: Gasly 'very disappointed' as qualifying heroics go unrewarded in Bahrain after Ricciardo collision
Next up is Imola, a track AlphaTauri have tested at extensively and where they ran so brilliantly in 2020. Then Portimao, where Gasly qualified ninth and finished fifth. Then Spain, where Gasly was top 10 all weekend last year. And all in a car not nearly as competitive as this.
See where I'm going?
AlphaTauri look good. Properly good. P3 good. Seriously.
I don't just have a ticket for the hype train. I'm the damn conductor.
All aboard. Imola, your next station stop.