Damage forces Williams to switch Kubica's chassis ahead of FP3 in Germany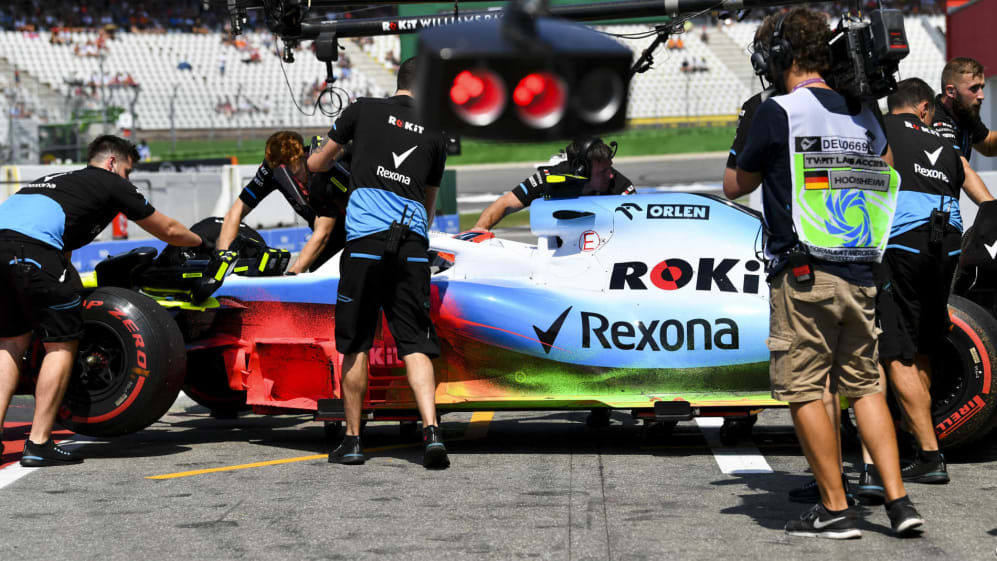 Williams were forced to break curfew at Hockenheim on the Friday evening of the German Grand Prix weekend, after finding damage on the car of Robert Kubica that necessitated the chassis being sent back to their UK headquarters, with the Polish driver set to spend the rest of the weekend using a spare one.
Kubica had already admitted to being worried that updated parts brought to the FW42 this weekend were too "fragile". But while elements falling off the car is one thing, Williams were surprised to discover damage to the chassis following his day's running in Free Practice 1 and 2.
READ MORE: Kubica cautious on 'fragile' Williams upgrade
"We found some damage while rebuilding Robert's car overnight which was not repairable at the track," a Williams representative said. "We decided to change to the spare chassis for the rest of the weekend."
Williams added that it was "unclear what caused the damage" at this stage, but confirmed that Kubica's newly built-up chassis would be ready for the start of Saturday's FP3 session.
Kubica spent Friday running Williams' upgraded aerodynamic spec on his FW42, including a new floor and tweaks to the barge board, with team mate George Russell set to switch onto that specification from Saturday onwards as the team continue to seek their first points of the 2019 campaign.