Interview
Daniel Ricciardo Q&A: Lewis won't have it easy!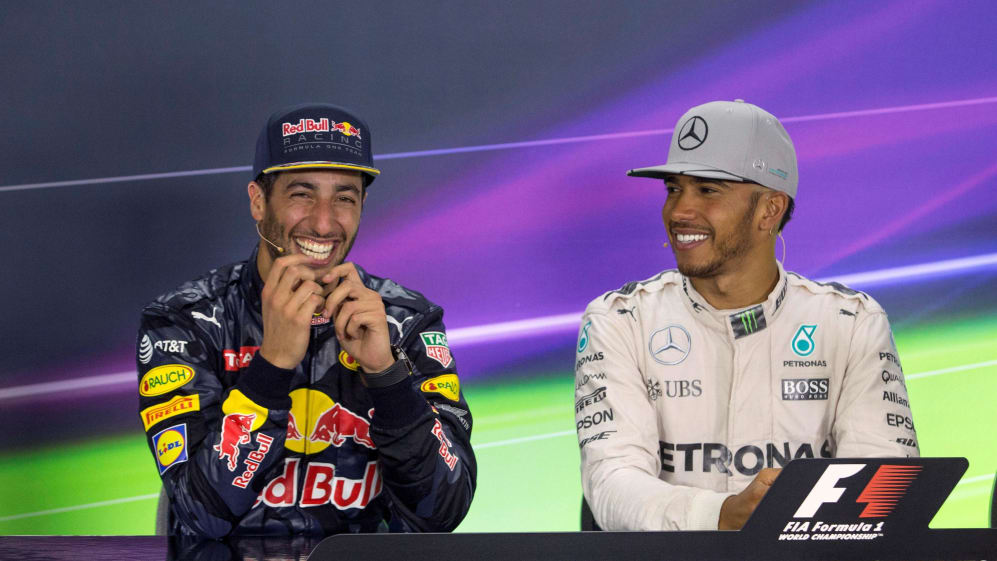 Red Bull have a reputation for getting it right when major changes are made to the F1 technical regulations. That's why Daniel Ricciardo believes he can be a real title contender in 2017. The effervescent Aussie was one of only two men to beat Mercedes last year, but this season he hopes it can become a regular occurrence. We caught up with Ricciardo - currently training in the US - for an exclusive chat to find out why he is so upbeat about the coming campaign…
Q: Daniel, you have had a few weeks now to digest what you learnt from the 2016 season. It will no doubt be tough, but can Red Bull pull themselves up by the bootstraps?
Daniel Ricciardo: 2016 was really encouraging for the whole team. We found ourselves fighting again for wins, podiums and pole positions. It was a great step closer to where we want to return to. And from what I hear about the new car, I would definitely risk a bet in our favour. (Laughs)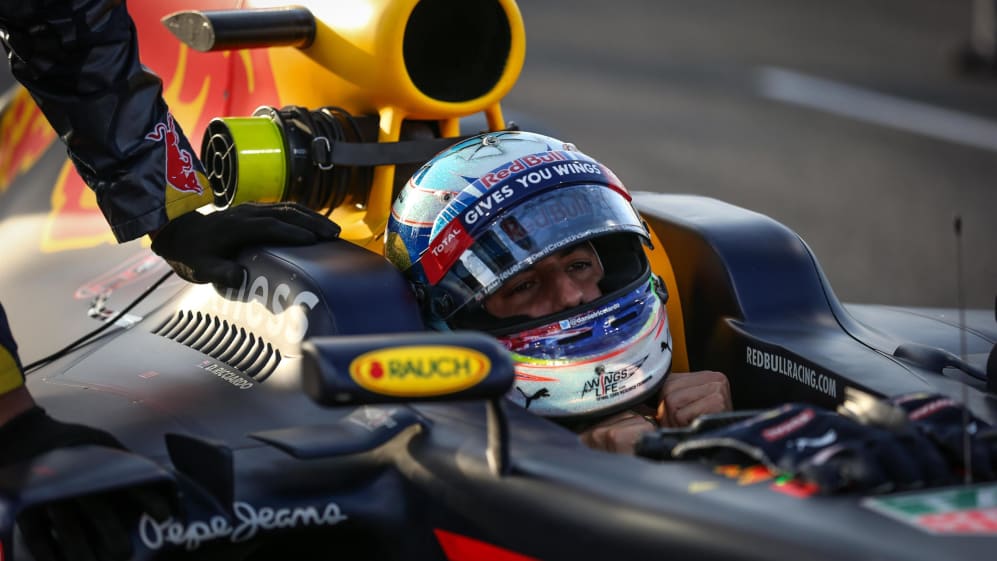 I would definitely risk a bet in our favour
Q: You were one of the drivers who sometimes travelled to races with Nico Rosberg on his private jet. How do you explain his sudden F1 departure?
DR: At first it was a surprise, but once I went through it in my head and put myself in his shoes I understood it a lot better. He has a family now, he's been involved in the sport even before he was racing himself through his dad Keke, so it's a long career in that respect. It drains you with all the travel and commitments and he reached what he wanted, so now it's time for him to chill out. I get it mate!
Q: You have to go back a long time to find another team in the situation Mercedes were in after Rosberg quit: having the best cockpit available, but no real alternative driver available - until they were finally able to unglue Valtteri Bottas from Williams. They also knocked at your door, didn't they?
DR: It was a crazy position it put Mercedes in. I'm sure every driver called, or thought about calling Toto (Wolff) and Niki (Lauda). It's been interesting to see it evolve and now Bottas has his big chance. We'll see how he goes. For me, I am best where I am: at Red Bull Racing.
Q: How tempting was it - the chance to driver the world champions' car?
DR: Tempting for sure, to have a feeling of how that car works. But 2017 is a new year and I'm hoping my car will now be the championship one!
Q: With Nico gone, many will think that Lewis will march to his fourth title without much resistance. Do you really believe that you will have a serious role to play in the outcome of this year's championship?
DR: I think we can challenge, yes. If we make the same improvements we did last year then he won't have anything easy, believe me.
Q: Would you be bold enough to say that Red Bull Racing have the best driver line-up on the grid? The right mixture of experience and bravado? Who is next in the pecking order?
DR: I really think we do. Now. Not sure who the second best line-up is. Don't really care, ha ha.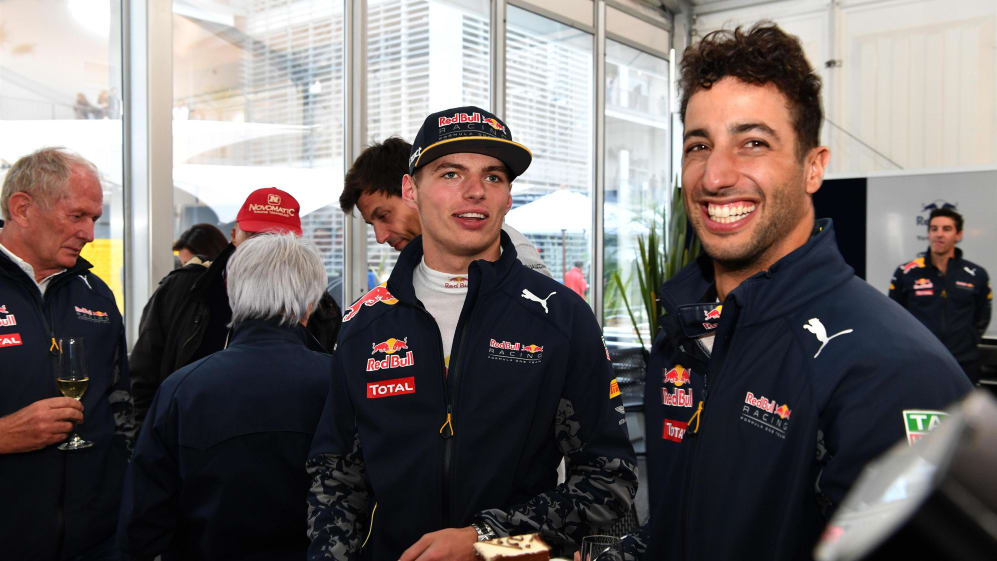 I really think we do [have the best driver line-up]
Q: January sometimes sees drivers 'in hibernation', but this year seems to be different: everybody is looking to add an extra level to their physical fitness. You too? What are you doing - and what are you doing as an extra?
DR: It's been fun to put even more emphasis on January training this year - especially when you do it in Los Angeles! It's cool here and the facilities are awesome. Every year January was somehow an intense time, but this year we can afford to train harder and not worry so much about weight and muscle. It's fun. You still can't let it get out of hand, but the intensity has risen and I can also eat a little more after I've trained, which makes me feel good! (Laughs) What do I do? Everything! From cycling, strength training in the gym, boxing... The list goes on and on.
Q: The new cars will be faster, wider and louder, but how will the racing be? What's your guess?
DR: Hopefully it gets better and better in the course of the season because from Melbourne on we can race each other hard again without having penalties looming over our heads all the time. I'll try my best to keep it exciting for the fans!
Q: Red Bull Racing are one of the three teams that have been helping Pirelli with testing 2017 tyres. What can you say? More fun?
DR: It was hard to really evaluate. Sure, I felt more grip from the bigger tyres, but the car was a kind of random/hybrid set-up so wouldn't have given the real 2017 feel. But the tyres seemed fun, so I expect good things when we get on track in Barcelona. From what we've seen in the simulator it will be a real challenge. But Barcelona will show the real thing.
Q: And your plan for the countdown to Melbourne in March?
DR: Train, work and relax! Can't wait!