Interview
Daniel Ricciardo Q&A: No hard feelings with Max over Hungary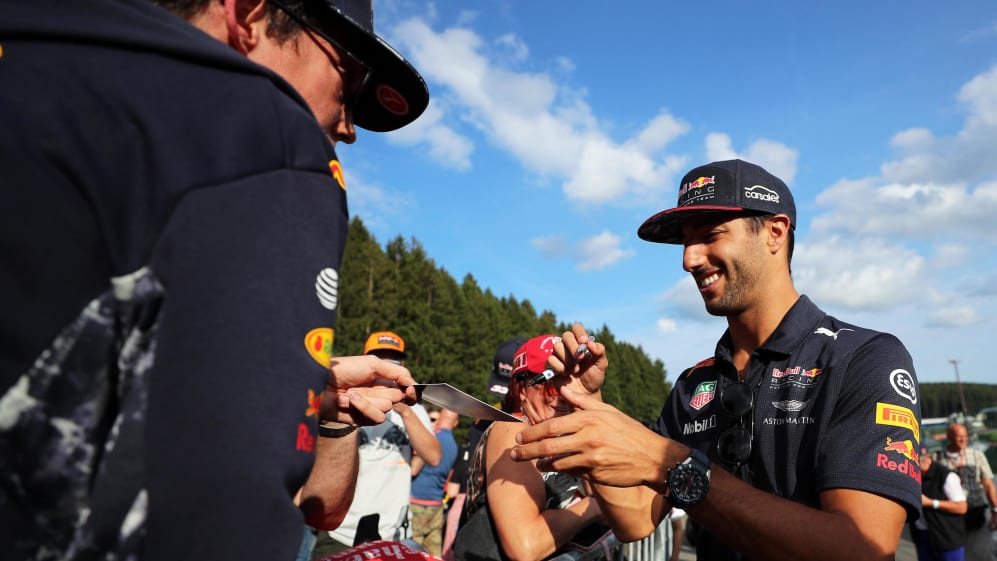 Being taken out by a team mate on lap 1 – as happened to Daniel Ricciardo at the final Grand Prix prior to the summer break – is never a good thing, especially when it's a young team mate with a rather combative reputation. So is all cool in the Red Bull camp ahead of this weekend's Spa race? Of course. Ricciardo explains how resolution was reached with Max Verstappen…
Q: Daniel, after your early exit in Hungary – caused by your team mate – you probably didn't sail off for your summer holidays in the best of moods. How did you compensate?
Daniel Ricciardo: Marijuana! (Laughs) I think Max offered me a beer in the press conference – that is probably what they do in Holland. (Laughs) I tell you what: you look back and at that time you hate the whole situation and think 'I want to speak to the media! Now! Let me get it all off my chest!' But then, isn't it better to wait a little bit? Maybe?
But then you think again: isn't it good to let the fans see your emotions? I think that everyone who has a competitive bone in his body can understand the heat of the moment – and the frustration. And the frustration already started on Saturday. Friday was a great day, then Saturday I had the feeling that I didn't get the maximum out in Q3 so your whole focus is on the race where you want to put anything in.
I had built up the whole Saturday to have a good race – and then it was over like that. That is frustration - pure! I had so much fuel still in me that needed to be burned. But after the engineers' meeting Max and I spoke one-on-one in private – and that was all I could ask from him. Sure, he couldn't give me back my points. Sure, he could have given me some of his prize money. (Laughs) I am just kidding. He was sincere when we shook hands and I was satisfied with that.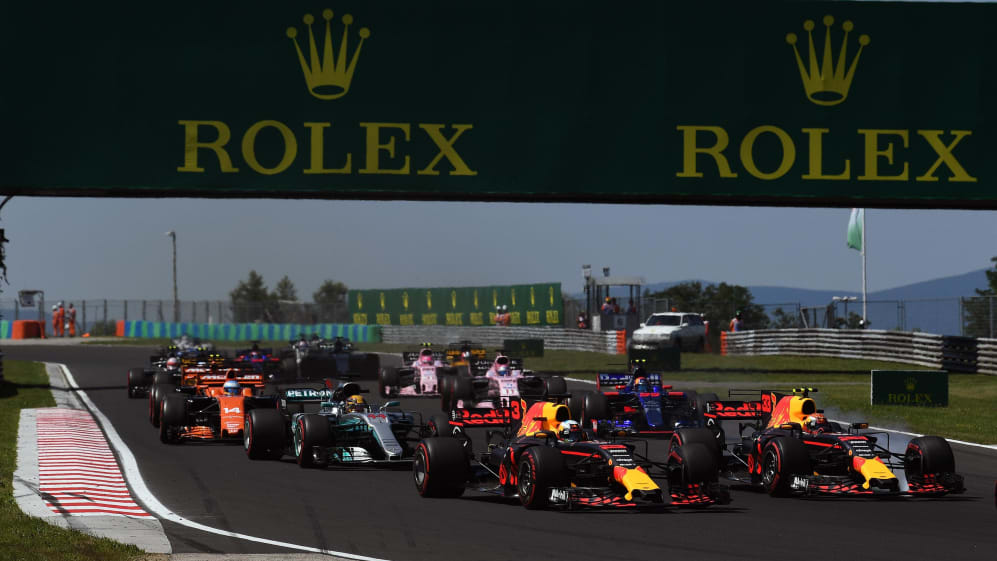 Q: Do you think he needs to change his approach in wheel-to wheel fights? Maybe learn to cope better with situations that don't go too well – learn to change the plan that he has when the race unfolds differently? Is there a problem that has to be solved, or is he just young?
DR: Well, it was maybe a little bit like last year here in Spa: he was starting from the front row but didn't get the best jump and tried to make it up straight away – and that didn't work out. So Budapest was not the first time he's done that. Is it a weakness? I don't know if it is a weakness. At the moment it is probably just youth. I am surely not trying to school him.
Q: You too have experienced some tense racing with the top guys and also have an aggressive style – but you have never really overreached and got yourself into trouble. Was that ironed out during your time at Toro Rosso?
DR: Ha, probably I have started out the opposite way than these youngsters today. I feel today they come in guns blazing to make a bit of a name for themselves – and I feel I was kind of the opposite back then. I was probably too conservative! I wanted to earn respect: don't ruffle any feathers – and establish yourself as a 'serious' guy. Maybe I was too much the contrary to the kids today. Today it is much about getting on the radar of everybody – but that has probably to do with the fact that they start at 17 or 18 and that they try to compensate for the burden with an extra portion of aggressiveness. Age will change a lot.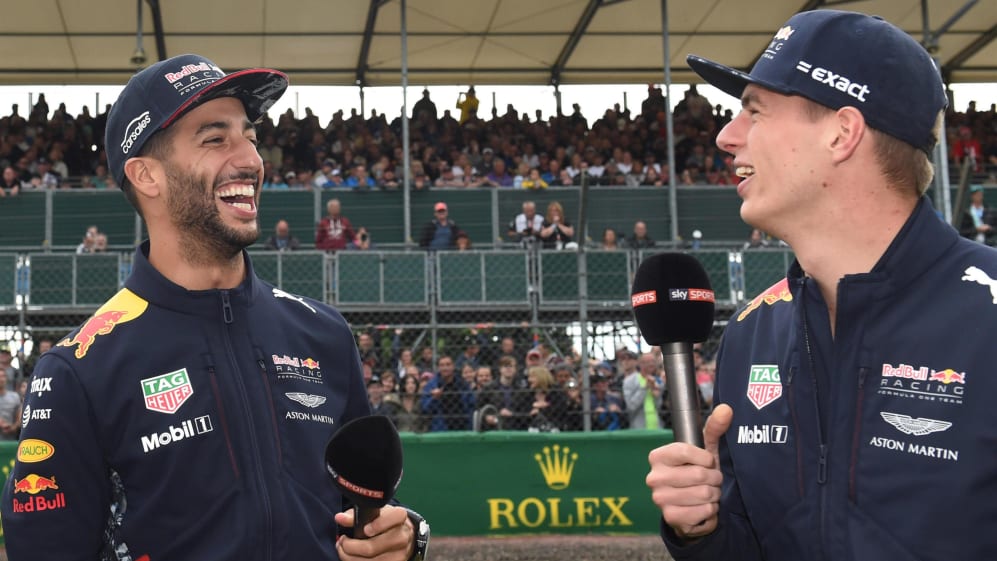 Q: That conversation that you had after Budapest: does that mean that Max is maturing as a person?
DR: Yes, I think so. But we are also spending more time together – that is inevitable when you race for a second season together. I have also seen him more away from racing than last year. Last year he was a kid – now I see him as a young adult. As I said, his apology was all I could ask for and the way we did it was not the kind where his manager was standing next to him or (team principal) Christian (Horner) was between us - it was a one-on-one.
Q: You earned your position at Red Bull Racing, whereas Max's arrival was rather more sudden – and he quickly had to realize that this was not necessarily the golden ticket for the title, that fighting against Mercedes or Ferrari is not really possible with the material he has…
DR: Let me say it this way: it is hard to criticise a driving style for trying too hard. It is natural that you want to make the most out of your situation. It is the right mind set. But you've also got to be realistic about what is possible and what is not. If somebody tells you that you don't have the car to win you probably don't want to hear it – or don't believe it – and that might create a certain driving style, or at least frustration. But age changes a lot.
Q: Tell us about your summer break then…
DR: They all came over from Oz: Mum, dad, sister, brother-in-law and new nephew. Was a super relaxed time.
Q: So are you ready for the Spa spectacle?
DR: Of course! And if it turns out like last year – finishing in P2 – that would be super-duper. Yes, this is an engine track, I know, but we usually do better in the race and this track inspires me a lot. So keep fingers crossed!