Feature
DATA ANALYSIS: A closer look at Red Bull's struggles for performance in Hungary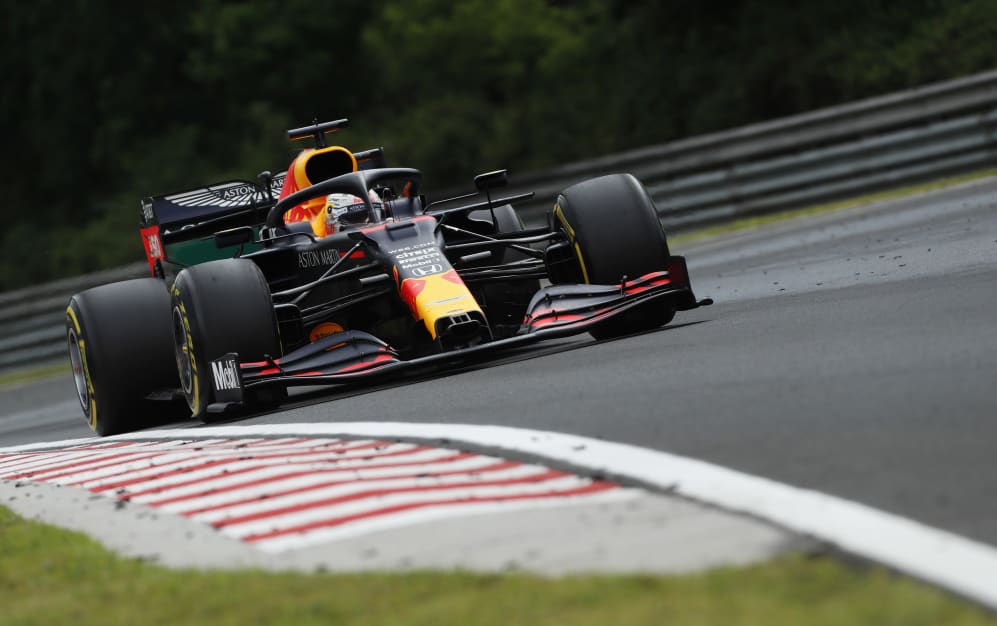 The Hungarian Grand Prix was pitched as Mercedes vs Red Bull slug fest, not least by the Silver Arrows themselves. In the event, it turned out to be a runaway victory for Mercedes' Lewis Hamilton, who took victory, pole position, fastest lap and led all-but-one lap of the race.
Max Verstappen salvaged second place for Red Bull, but clearly the Milton Keynes-based team found the Hungarian event a major struggle from a performance point of view, as our data illustrates.
READ MORE: 'Second feels like a win' says Verstappen as he recovers from pre-race crash to podium
Having qualified on pole position here in 2019, Max Verstappen was a full 1.4s off Hamilton's pole time in qualifying this year, with Alex Albon a further eight-tenths back in the sister RB16.
As you can see from the graph below, which charts Mercedes and Red Bull's 2019 and 2020 qualifying times, Red Bull's performance was actually significantly worse in 2020 than last year, with the majority of time appearing to be lost on the run out of Turn 1, where the handling imbalance in the RB16 prevented Verstappen from getting on the power as he'd like.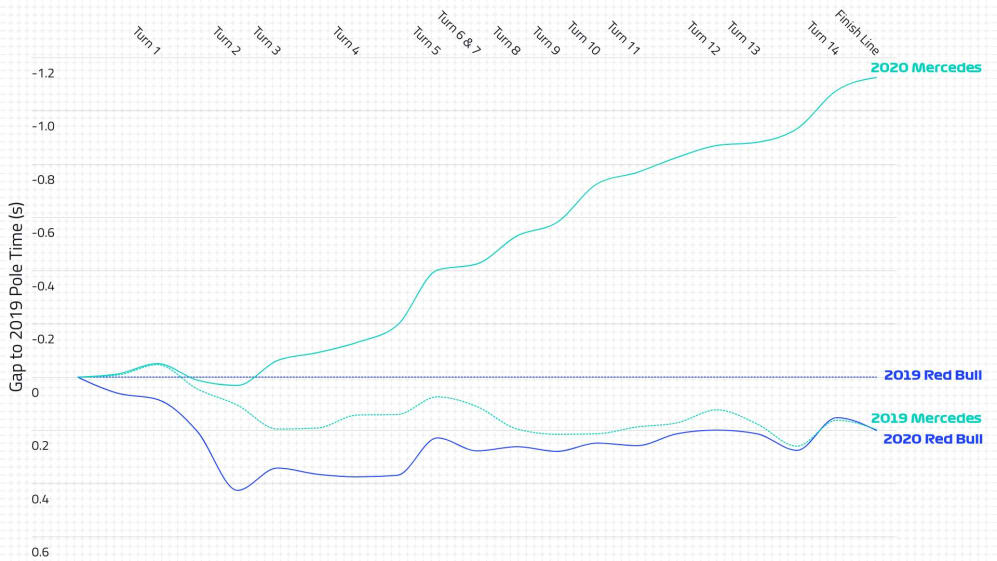 The problem is then compounded when you look at how Mercedes have made gains from last year, with the W11 finding 1.3s from 2019. Gains have been found mainly in the high-speed Turn 4 and the medium-speed middle sector of the circuit between Turn 8 and Turn 11. Ironically, Hamilton's 2019 third place in qualifying was 0.1s faster than Verstappen's 2020 effort.
READ MORE: 'Something is not working' – Verstappen at a loss to explain Red Bull's dip in form in Hungary
Both Verstappen and Albon spoke of the car having a poor balance, with the Dutchman suggesting it was also unpredictable. "You push it [the car] to the limit but when you get to that limit it becomes a bit tricky and easy to lose the rear or you understeer wide," he explained.
Ahead of the first race in Austria, Red Bull added a lot of upgrades to their RB16, with Christian Horner explaining that "all the updates that were in the pipeline prior to the shutdown, plus whatever we've learned subsequent to the shutdown, have been implemented to the car so there are subtle revisions all over the car."
It's not clear if adding so many at once has complicated the team's aero understanding, but in a normal season, Red Bull would likely have drip-fed these upgrades onto the car over a longer period of time.
What's certainly clear from our data is that Verstappen is having to make more steering inputs than he was last year to deal with the car's less stable platform.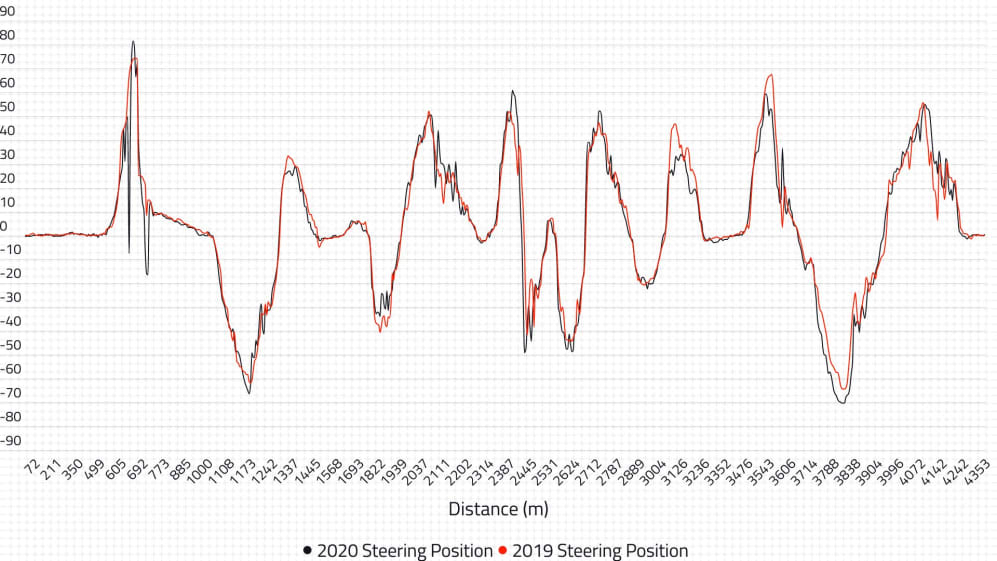 The graph above shows Max's steering inputs across the same laps of the Hungaroring featured in the lap time graph. The red line represents his 2019 inputs, the black his 2020 ones.
As you can see, in 2019 there is one definitive input into Turn 1. In contrast, the 2020 trace has a lot more variation as Verstappen struggles to find grip from his front tyres. The peak steering angle in 2020 is also greater than 2019. The rest of the lap shows signs of this trait, in the medium-speed Turn 2 and low-speed Turn 12.
WATCH: Where did Red Bull's pace go in Hungary?
Work to do for Red Bull then – though their much better Sunday speed will give them hope that if they can solve these issues, they will be in with a chance of bringing the fight to Mercedes.