Delighted Norris says lap for P5 'felt like a pole lap' as he gives McLaren best Monaco grid slot since 2012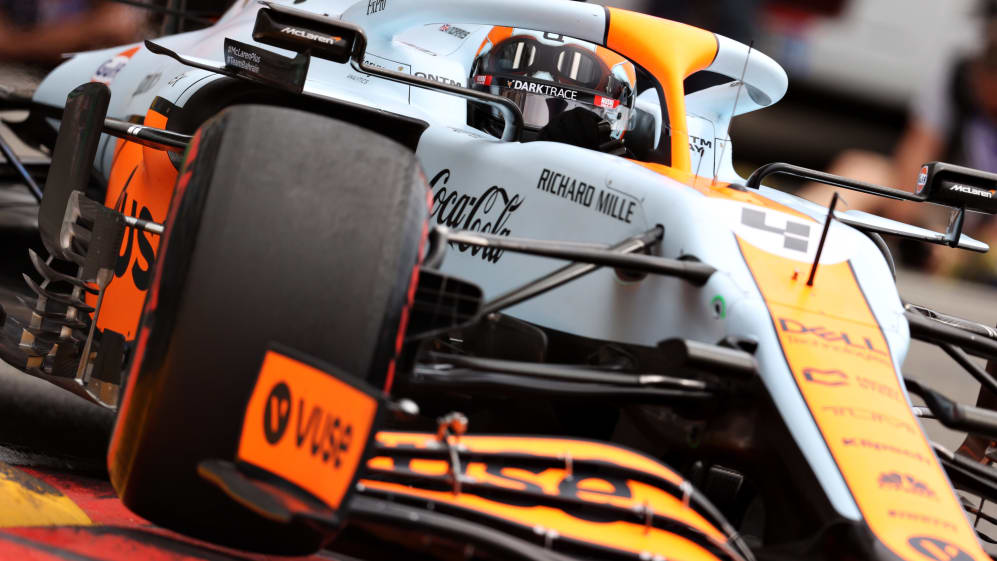 McLaren's Lando Norris managed the team's best qualification in Monaco since 2012 as he put his MCL35M fifth on the grid, and the Briton was "super happy" with a lap that he said felt good enough for pole position.
Norris's first Grand Prix at Monaco, in 2019, saw him qualify 12th and finish 11th but he's set for greater things this year having taken P5 on the grid behind former team mate Carlos Sainz of Ferrari. Speaking after the session, the adrenaline was still pumping with Norris ecstatic over his Saturday.
READ MORE: Leclerc beats Verstappen to sensational Monaco pole as late crash prevents others improving
"It's so hard to describe. There's just so much adrenaline. I don't know what I feel, it's just, you go round there so many times, you blink, and you're through the corner, and the next corner you blink… it just happens so quickly.
"You don't have time to take any of it in, especially this last lap; I put everything into this last lap, had nothing to lose, I was in a good position already. I took a few more risks, and it felt like a pole lap... I feel like I really delivered. Two tenths off [pole position] makes me feel bad in a way but I'm super happy with it. It's hard to describe but I feel good."
In the end it was Ferrari's Charles Leclerc who took pole, though he crashed at Swimming Pool after setting his flying effort, but Norris was thrilled to have put his McLaren in the top five – making this the team's best qualifying result at Monaco since Lewis Hamilton put himself P3 on the grid in 2012 – and said he left nothing on the table.
READ MORE: Leclerc admits mixed feelings over 'emotional' home pole, as he faces anxious wait over crash damage
"My heart is racing so much. I don't know. It feels frigging cool to kind of do that. I didn't get into Q3 a few years ago but now I feel like I did everything I could. I was really happy with my lap. we did a slightly different strategy with the tyres, which we were constantly talking about while were in the garage, on the track, and we didn't know what to do, but it thank we made the right decision in the end [and] I'm super, super happy with P5," he concluded.
Team mate Daniel Ricciardo starts 12th on Sunday as McLaren look set to lose points to Ferrari, who have Leclerc first and Sainz fourth on the grid, at Monaco.