Delighted Ocon 'on a cloud' as Alpine claim first podium since 2021 in Monaco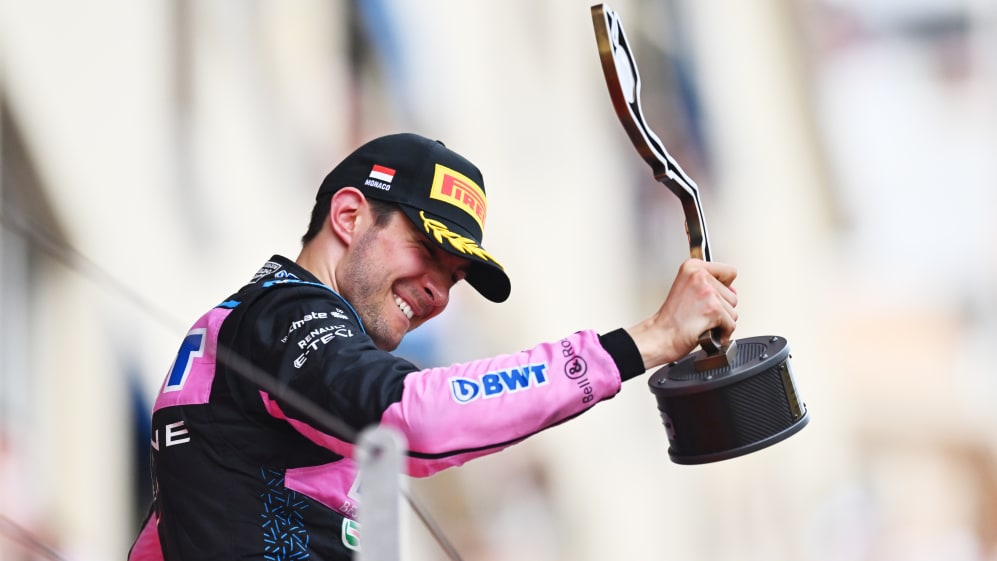 Esteban Ocon claimed the third podium of his Formula 1 career with a fine drive to P3 at the Monaco Grand Prix – with the Frenchman describing himself as 'on a cloud' after giving Alpine their first rostrum appearance since 2021.
Starting P3 on the grid following Charles Leclerc's penalty for impeding Lando Norris in qualifying, Ocon swiftly fell off the back of the squabble between eventual winner Max Verstappen and Fernando Alonso for the top two positions.
READ MORE: Verstappen beats Alonso to Monaco GP victory despite rain causing late drama
The Frenchman was, however, holding station in third, but had to resist pressure from Ferrari's Carlos Sainz behind – the Spaniard dive-bombing Ocon at the Nouvelle Chicane at one point and damaging his own front wing – as well as rain falling on the track.
Despite those challenges, Ocon held on to take Alpine's first rostrum since Alonso's third place at the 2021 Qatar Grand Prix.
"I'm speechless, I'm on a cloud at the moment – I don't know what to say!" said Ocon, making his own first podium appearance since winning the 2021 Hungarian Grand Prix for Alpine.
"Before the weekend, if you told us that we were going to be in the top 10, we would have been happy, you know? But it's not the top 10, it's not the top 5, it's a podium! We are on it, and the energy I've received from everyone from [this] weekend has been awesome.
"I can't thank everyone enough for the support I got, and that one goes to all the team, from Viry to Enstone to the track. This one's for us and hopefully there's many more to come."
DRIVER OF THE DAY: Ocon gets your vote for mighty drive to P3 in Monaco
Asked later about the Sainz contact and keeping the car on track when the heavens opened in the latter portion of the race, Ocon – who was also crowned Driver of the Day – replied: "It can never be easy can it? I mean we had the podium under control, but we had damage after that hit from Carlos, and then we were easily in that third position, but then the rain came and shuffled everything again.
"But we boxed in the right moment, we took all the right decisions, and today that's what mattered."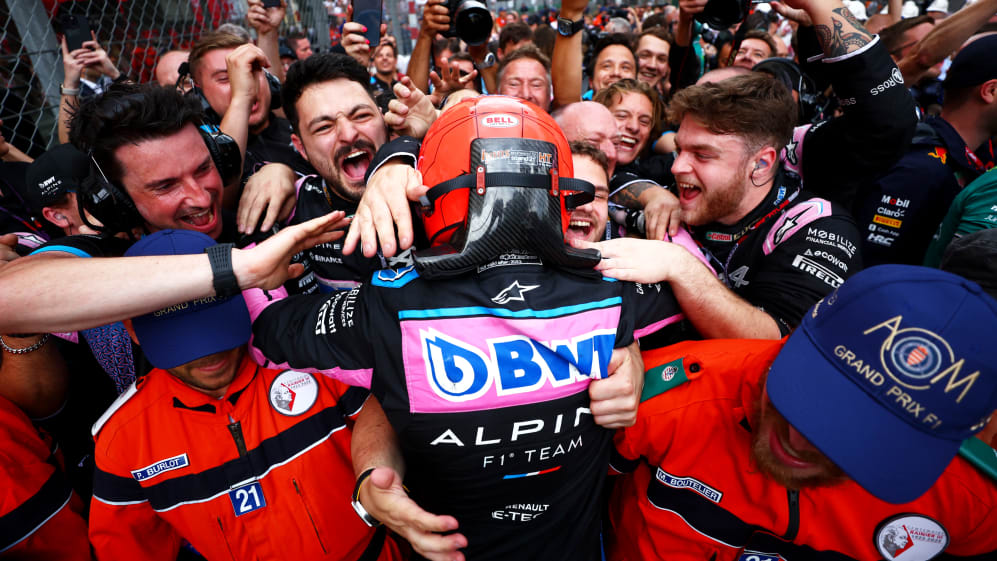 Oops! Error retrieving Twitter post