Feature
Departing double world champion Fernando Alonso by those who've known him – and raced him
It could have been so different. When Fernando Alonso clinched his second world championship in 2006 with Renault, his on-track antics suggested that tally would grow in the coming years, particularly as he was only a youthful 25 years old at the time.
He was agonisingly close with McLaren in 2007 and again with Ferrari in 2010 and 2012, but Alonso ultimately left both famous teams without adding to his haul. His return to McLaren didn't pay off, the Spaniard spending four years in an uncompetitive car where getting points was a huge achievement. Opportunities at the big teams were not forthcoming.
It means he leaves Formula 1 with two world championship, 32 victories, 97 podiums, 1899 points, 22 pole positions and 23 fastest laps to embark on his next challenge - winning the Indianapolis 500 to become only the second driver to win the famous Triple Crown.
While he didn't ultimately deliver in terms of silverware, many feel he has shown enough to prove he's up there with the greats. After bidding farewell to a sport that has been his life since 2001, we hear from those who have watched or competed against the Spanish racer….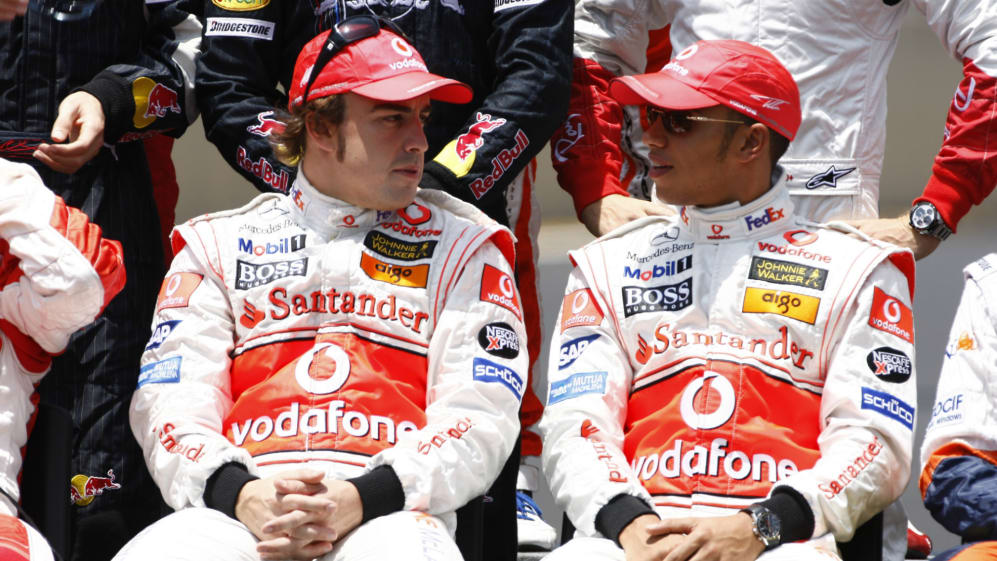 Lewis Hamilton
Mercedes driver, five-time world champion
Active in F1 from 2007-present, Alonso's team mate at McLaren in 2007
"Fernando is a true legend. It's been a real honour and a privilege to race in a period of time where he has been racing. Before I even got to Formula 1 I was already watching him and admiring what he had achieved.
"I was asked all weekend 'will you miss him' and naturally I don't really quite feel like I miss another driver ever, but the sport will miss him, we will miss him and I will definitely miss him being in the sport.
"I don't think we ever necessarily had an issue between us, except we were trying to beat each other and murder each other's laps on the track. Outside, we used to play NBA 2K, or whatever it was together, every now and then. It was always really quite harmonious outside.
"I definitely think naturally, we're older, old men now and the respect between us, I'd like to think, is higher than it's ever been and I don't think that's ever going to change, and I do hope that Fernando's at least around, or at least I get to see him in the future, as someone I've always respected highly as a driver."
Sebastian Vettel
Ferrari driver, four-time world champion
Active in F1 from 2007-present, Alonso's rival 2007-18
"He has decided to stop so I wish him all the best. Maybe he will come back, you will never know. The last years for him were certainly not the way he expected them to be, but I think we all look after ourselves.
"Looking at other people you see things from the outside, but you never really understand the full picture. Quite clearly the reason he didn't win was because he didn't have the package to win in the last couple of years, but it's the route he decided to go down. Sometimes it works, sometimes it doesn't.
"The last years have been very tough for him, we've been missing him and we will miss him, so well done on his career."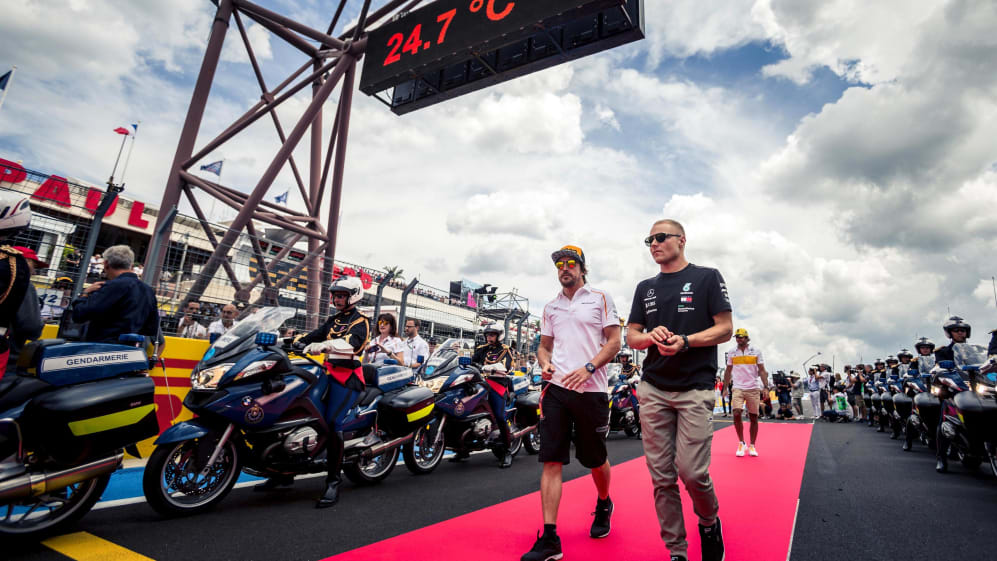 Valtteri Bottas
Mercedes driver, three-time Grand Prix winner
Active in F1 from 2013-present, Alonso's rival 2013-18
"Obviously he had a pretty eventful career, with different teams, but the main thing for me was, as a kid, watching him win his championships and he was kind of a legend at that time.
"Now I've been racing with him for a while, he's always a tough guy to race with, a little bit less in the last two years because of the big difference in the performance of our cars, but he's a racer, he loves racing and I'm sure he'll carry on driving.
"He had a big, long career in Formula 1, achieved a lot, even though that was a while ago, but I have huge respect for his skills and he has the same passion as all of us racing."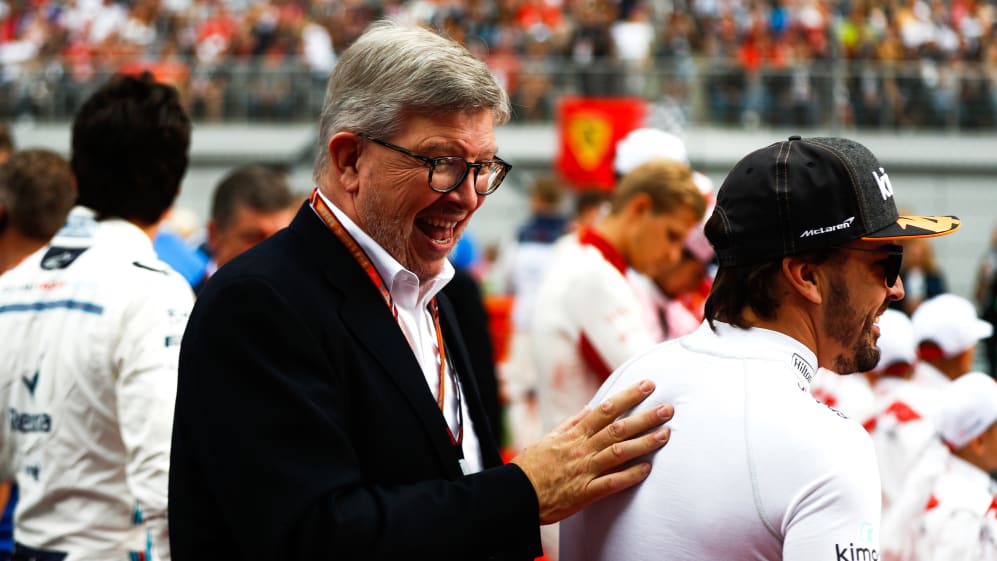 Ross Brawn
Formula 1 Managing Director for Motorsport, former Ferrari Technical Director and Mercedes & Brawn Team Principal
Worked at Ferrari when they battled Alonso and Renault for the championship in 2005 and 2006
"I know Fernando very well, even though we haven't worked in the same team together, but were usually rivals for many years and I'm very sad he's decided to leave.
"I don't think Fernando won as much as his talent deserved, partly because he's never seemed to be in the right team at the right time, but he always stood his ground and took on his responsibilities.
"He will be missed, particularly by his fellow competitors, as all drivers – especially the top ones – know how important it is to go up against a worthy opponent. I think this was the thought that resulted in Lewis Hamilton and Sebastian Vettel forming a sort of guard of honour for the Spanish champion as they drove down the pit straight after the Abu Dhabi race and then put on a really spectacular show."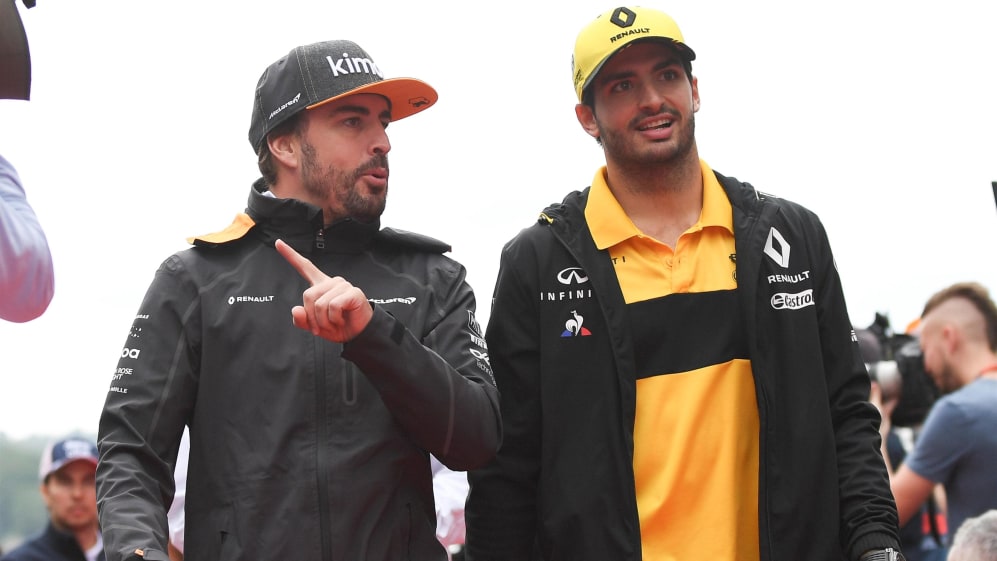 Carlos Sainz
Renault driver in 2018, heading to McLaren next year
Active in F1 from 2015-present, Alonso's rival and friend
"It's strange to suddenly have to say goodbye to such a talented driver in his prime. I'm sure I'll be in touch with him in the coming years.
"I look forward to meeting him after this race to ask him a few questions and start enjoying some time not as Formula 1 rivals but more as friends.
"Fernando has an advantage in that he's one of the best drivers in the world. If he changes his mind, he can always come back if he wants. At the moment, if he wants to leave, let him leave and do other things.
"I just want him to be happy and find a place to show his talent."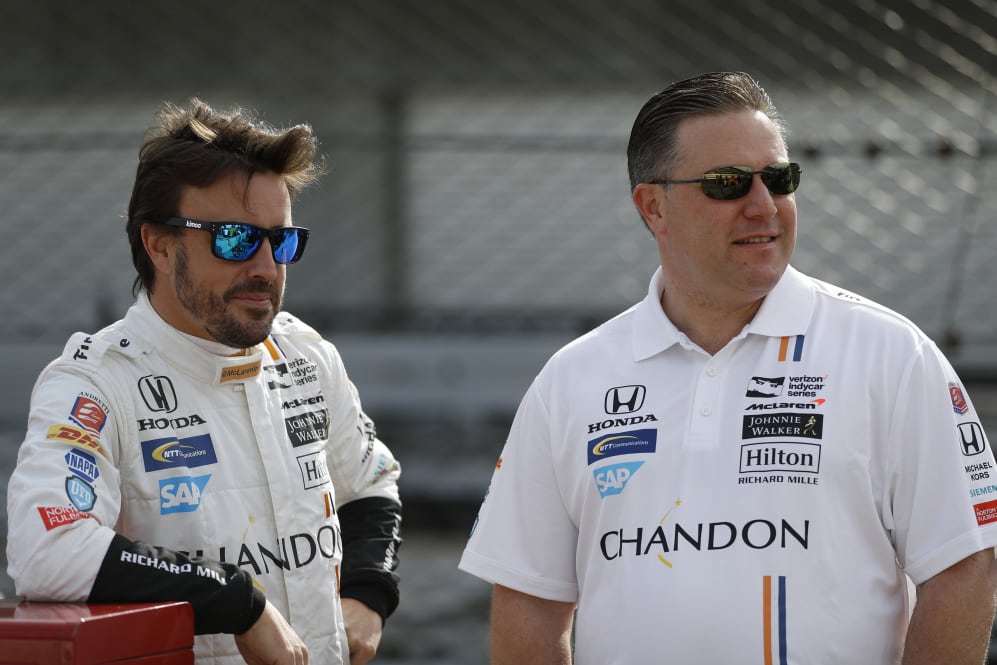 Zak Brown
McLaren Racing CEO
Alonso's boss at McLaren since 2016
"Fernando's extremely intelligent, very experienced, loves Formula 1, loves race tracks. If he's not at a WEC race or not at a Formula 1 race, he's at an IndyCar race or is in go-kart tracks, so I think we'll have a hard time keeping him away from the race track.
"He likes the engineering development side, he's not one of these drivers 'just give me the steering wheel and I'll drive', he likes the whole group. He wants to know what's going on, not just tell me where I need to be at the race track.
"So I think you'll see him around McLaren, he remains part of the family. Where his influence comes in is helping our two drivers. He knows Carlos pretty well, he's got to know Lando (Norris) very well so I think there'll be a big benefit of his experience there.
"Then with the engineers, [he can help them] work together and understand what next year's car is doing, and the feedback from the drivers. What would Fernando do in a certain situation? I think that experience will be very valuable to us."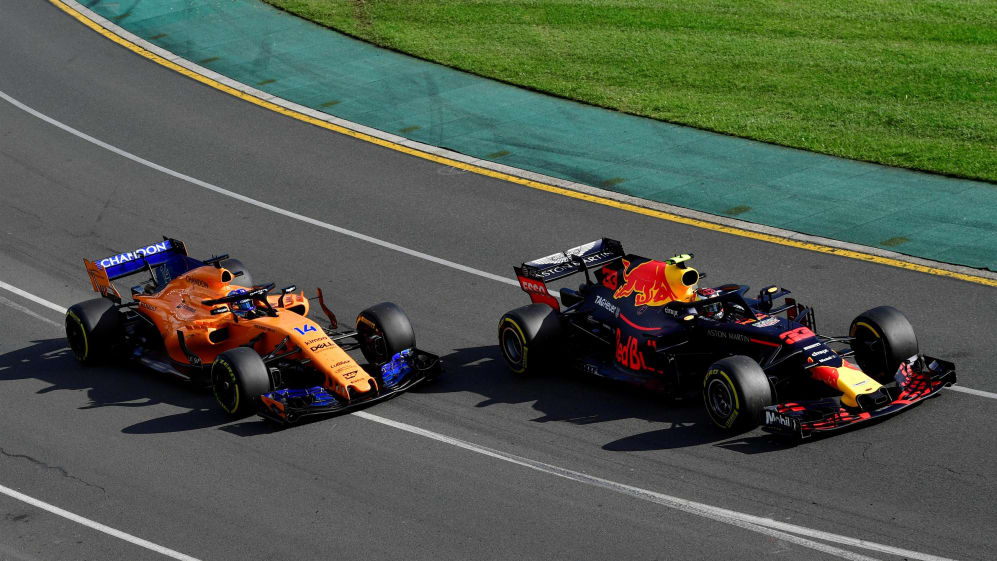 Max Verstappen
Red Bull driver, five-time race winner
Active in F1 from 2015-present, Alonso's rival 2015-18
"It's a bit of a shame I never really raced against him. He was in F1 when I was there, but I never really had a fight with him because he's always been in the back because of the issues that they've had, so that's one thing I might regret.
"I've been racing Seb, I've been racing Lewis, and that's been nice. But never with Fernando where I think back in the day when I was watching TV he was always the one really fighting them as well. So I raced with him, but I never fought against him, which is a shame."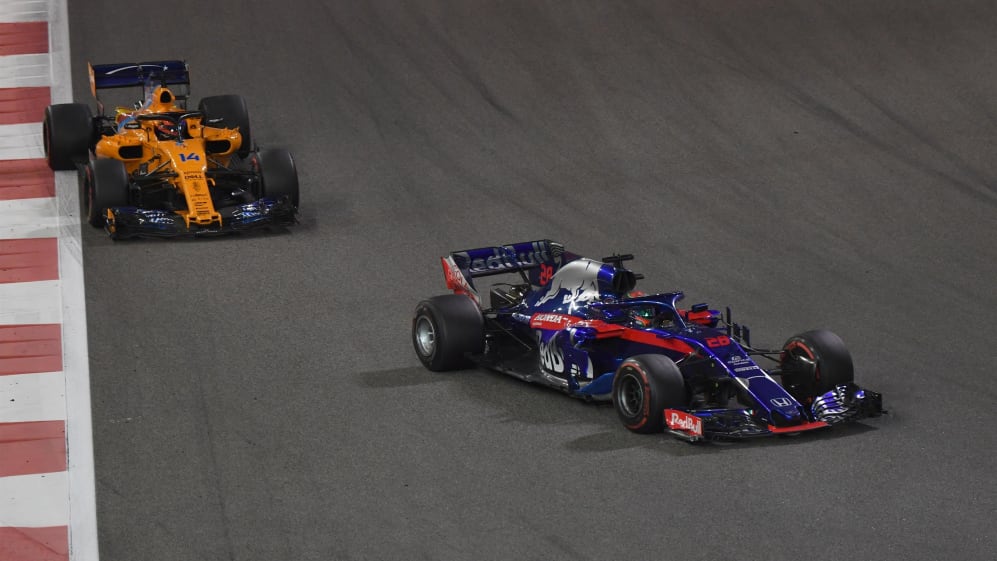 Brendon Hartley
Ex-Toro Rosso driver
Active in F1 from 2017-18, Alonso's rival 2017-18
"He was a driver I watched on TV and looked up to probably like all of us young guys. Within the pit lane he is incredibly well-respected by all us drivers.
"One thing I will say is that every time I did have an on-track battle with him, he was incredibly fair. Of course, he is very hard and a fierce competitor, but he was one of the drivers I always knew would give you the racing room that was fair.
"The same can't be said for everyone one out there on the grid, and that was one thing I really took my hat off for him - although he was always racing until the very end and always one of the toughest competitors, he was also fair."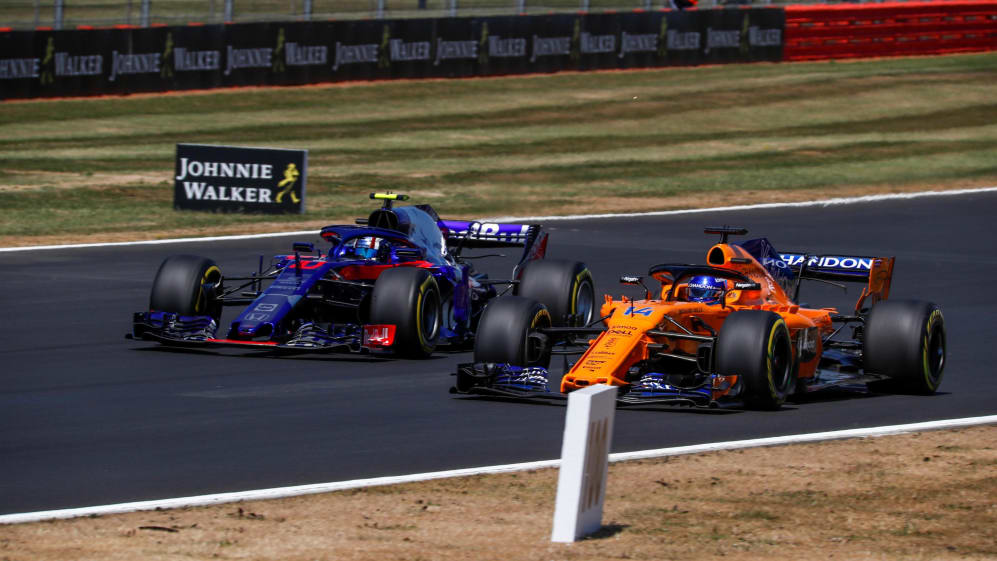 Pierre Gasly
Toro Rosso driver in 2018, heading to Red Bull next year
Active in F1 from 2017-18, Alonso's rival 2017-18
"Fernando was a world champion in F1 the year I started in karting in 2005. I looked at Fernando as a legend of F1 since I was kid, being always a fantastic example. The kind of feeling you get the first time you race in F1 and you look around you and see Fernando Alonso and Seb and all these guys… it feels quite strange because you watched them so many times on TV.
"I like characters, and for me he is really a strong character of F1. We are going to miss him a lot in the paddock and on track, and all the social media things. He is really a strong personality and that is what I really like from him.
"I have a lot of respect for all the things he has achieved, so it is quite sad to see him leave because he was bringing a lot of spicy moments in F1. That is what we are going to miss."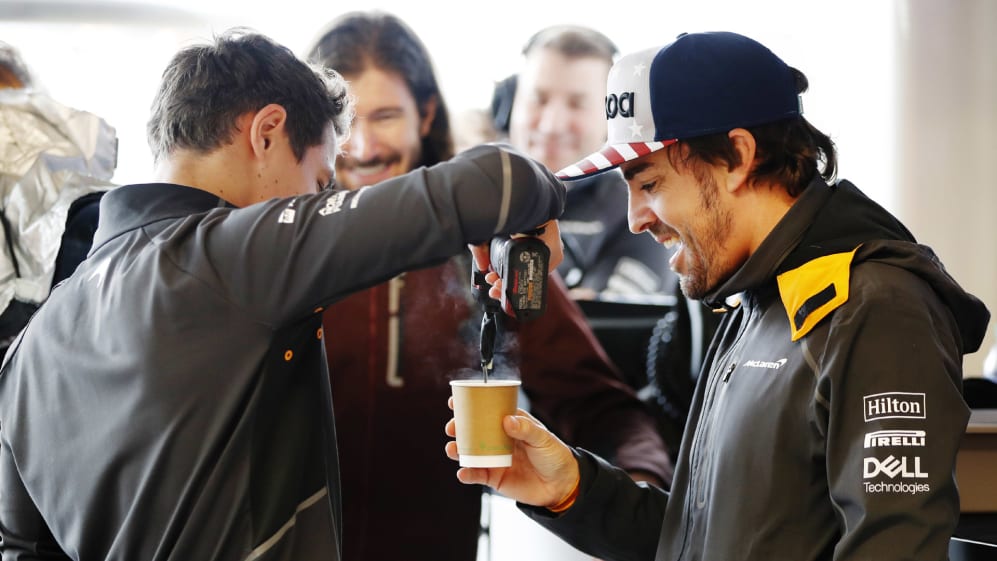 Lando Norris
2017 F2 runner-up
Reserve driver during Alonso's time at McLaren, promoted to race seat for 2019
"Fernando has taught me quite a few things. One of the biggest things was working with him in Daytona, because I got to see a different side of him, I guess, working together. It's not just some things. There are quite a few; a lot of stuff I can take through to my first year in Formula 1.
"There are already things I've taken into practice, into FP1s. There have been a lot of things I've been able to learn. We've had some good times. We get along really well and hopefully can continue in the future."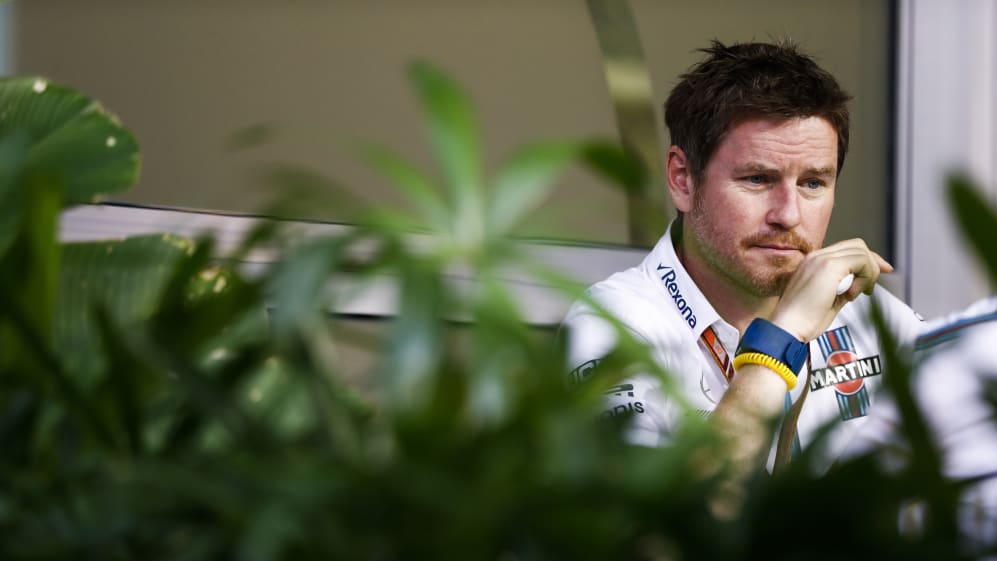 Rob Smedley
Former Williams Performance Chief, and Race Engineer at Ferrari between 2004-13
Worked with Alonso between 2010-13
"His incredible talent and speed was there from the outset. He had incredible car control and not only that, the mindset he has now was there from the first moment he hit the track.
"At Silverstone [2011], it was kind of a damp condition and somehow Fernando got in front in what was probably the third fastest car [the Ferrari]. Give him a millimetre and he'll take it. He did exactly that on that day and took the win."