Feature F1 Unlocked
DESTINATION GUIDE: What fans can eat, see and do when they visit Las Vegas for this weekend's Grand Prix
What do you get if you cross the high-octane sport of Formula 1 with the glitz and glamour of the most famous strip of road located in the entertainment capital of the world? Well, nobody actually knows just yet, but one thing is for sure, when the F1 circus rolls into town for the inaugural Las Vegas GP this weekend, it's going to be an epic and unforgettable party…
Former IndyCar driver turned F1 TV commentator James Hinchcliffe sums up the city's unique vibe. "Las Vegas is a weird, but interesting place," he says. "It's a pretty small town so it's easy to navigate, and full of fun corner bars and speakeasies and lots of great activities away from the casinos."
READ MORE > BARRETTO: Why the Las Vegas Grand Prix could be the greatest show on Earth
Where and what to eat
In a city that has become synonymous with high-end dining thanks to many celebrated and Michelin starred chefs opening outposts here, it would be easy to think that eating out in Las Vegas is an expensive affair. But if you step away from the big hotels and resorts where many of these famous names reside, you can find many wallet-friendly options that are no less impressive or delicious.
Of course, in a city with a penchant for going big, F1 coming to town presents an unmissable opportunity for food and drink establishments to showcase exclusive offerings, such as Gordon Ramsay's Hell's Kitchen Restaurant located in Caesars Palace serving a special four-course menu with cocktails, where the man himself will regale diners with stories about his passion for F1.
But if you want to emulate Daniel Ricciardo, then head to the world famous Bellagio where the pop-up 'shooey bar' will, as the name suggests, be serving guests the cocktail of their choice in a brand new driving shoe. Bottoms up!
It's said that if you haven't visited the Peppermill then you haven't really been to Las Vegas. Opened in 1972, this Strip stalwart with its fireside lounge and cool atmosphere has been the backdrop to many TV shows and films over the years and has boasted its fair share of famous clientele.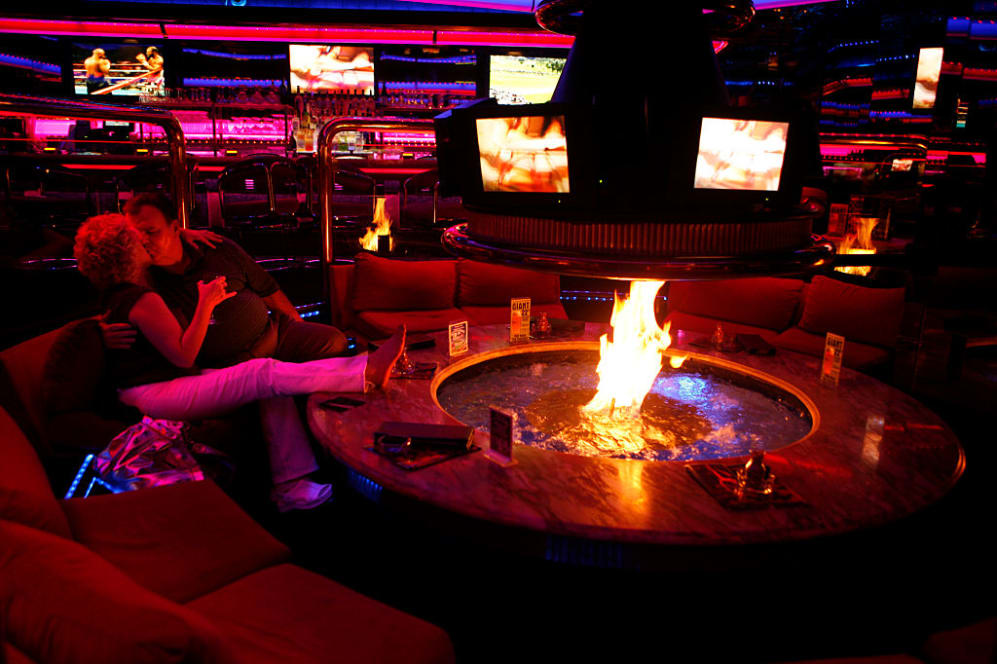 Open 24 hours a day at the weekend, it's perfect for an oversized breakfast of steak and eggs to fuel a day of watching the action on track – or share their signature 64 ounce 'Scorpion' cocktail with a friend when the day is done.
Recently reopened in new premises, Vickie's Diner is a Las Vegas institution and has been serving locals and Vegas entertainers good old fashioned American diner classics for nearly 70 years. The oldest diner in the city, it was opened in 1955 by Pete Kelesis and named Tiffany's until 2014 when he handed over the reins of the business to his niece Vickie, after whom it has been named ever since.
READ MORE > PALMER: How do F1 drivers prepare for an all-new race like Las Vegas?
From French toast and eggs done any way you want them, to burgers, milkshakes and malts, all the crowd pleasers are served here in an authentic setting – and won't leave you out of pocket.
Secret Pizza is quite literally a hidden gem, given that it has absolutely no signage to indicate where it is and doesn't appear on any maps. Tucked away on the third floor of the plush Cosmopolitan Hotel, you wouldn't know that this little unassuming eatery was there unless you followed the unmarked vinyl-lined hallway before spilling out into a tiny, standing room only space.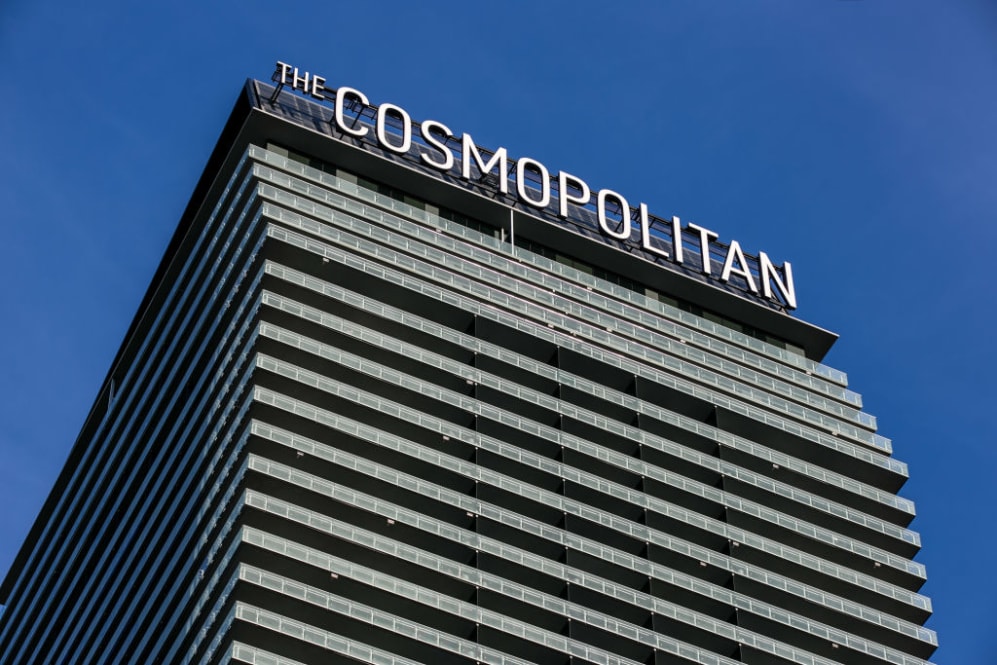 The walk-up counter serves hot, fresh pizza by the slice but if you don't see what you fancy, be sure to ask what's cooking as the pizzas are replenished regularly. This is a great place to grab a slice and a cold beer in the early hours as it stays open until 5am most days, and you'll still have change from 20 dollars to boot.
Retaining the ambiance of 'Old Las Vegas' when Frank Sinatra and Elvis were regulars, the Golden Steer Steakhouse was founded in 1958 and remains a popular choice for locals who come back again and again for "the best steaks on earth" (according to esteemed Bon Appetit Magazine).
READ MORE: Spectacular star-studded opening ceremony to kick-off Las Vegas Grand Prix weekend
Priding itself on serving delicious prime aged beef, the restaurant has remained one of the best in the city thanks to its reputation for great service, top quality ingredients and warm welcoming atmosphere, making it a favourite of Mario Andretti who makes sure he visits when he's in town – tempted no doubt by the 35-day aged prime rib of beef.
Earning her culinary stripes at the Venetian, chef Jamie Tran opened The Black Sheep in 2017 away from the Strip, to offer the sort of Vietnamese/American comfort food that represented her upbringing. It soon became a popular neighbourhood joint frequented by local foodies, before word spread and the industrial yet elegant space serving an ever-changing food and cocktail menu, drew out-of-towners keen to check out the buzz.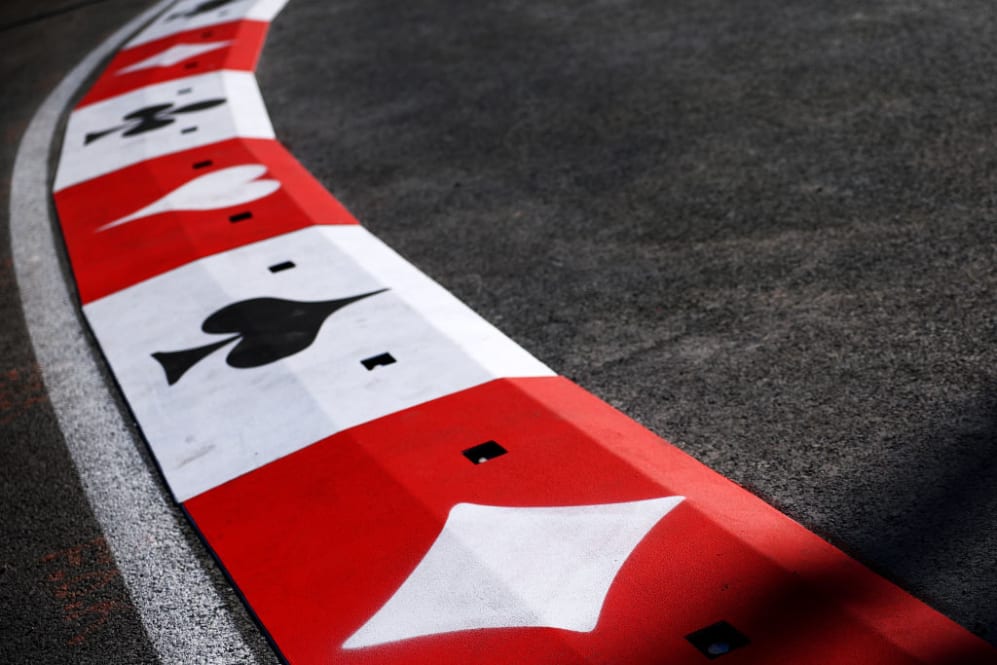 It was awarded the accolade of Best Restaurant by the influential and revered food and dining website Eater just seven months after opening. Highlights include bao sliders with homemade pork sausage topped with a quail's egg, and the salmon skin tacos filled with salmon belly tartare and smoked shishito peppers.
Where to stay
With over 150,000 hotel rooms on offer in Las Vegas, there certainly isn't a shortage of accommodation to choose from depending on your budget.
The Strip is home to some of the world's most iconic and opulent hotels such as The Venetian with its famous canals and gondolas, or the Bellagio with its spectacular fountains, and is a great place to stay to be right in the heart of the racing action over the F1 weekend. Alternatively book a room in downtown Las Vegas where many historic hotels with retro decor, offer guests a taste of Vegas' past.
READ MORE: Ferrari unveil special livery for Las Vegas Grand Prix in nod to 70s 'golden age'
Where to watch the race
Boasting 17 turns, the 6.2km circuit winds its way around the city past iconic locations such as Caesars Palace, the Bellagio and the Venetian as the cars reach top speed down the famous Las Vegas Strip.
With lots of different grandstand packages available, and varying general admission options to choose from, one thing is for sure – pretty much anywhere around this brand-new track will deliver nothing short of a spectacle against the most vibrant backdrop in the City of Lights.
Non-F1 highlights
No trip to Las Vegas is complete without a visit to the Fremont Street Experience, a five block entertainment district in historic downtown Las Vegas named after John C Fremont, the US explorer and military officer widely credited for founding Las Vegas when he mapped the area in 1844.
Full of casinos, wacky street performers, live music, and bars and restaurants galore, the lively entertainment district attracts over 20 million visitors a year. Long before the glitzy Strip was a thing, Fremont Street was the place to be and the first casinos sprang up all along what was the city's first paved road, along with neon signs earning it the nickname 'Glitter Gulch'.
READ MORE: Steiner says Las Vegas will 'set the standard' for sport as he looks ahead to final Haas home race of 2023
But with the emergence of the Strip along Las Vegas Boulevard and its billion dollar casino resorts, Fremont Street became a derelict zone and so a decision was made in the 1990s to close the road to traffic and to transform it into the revitalised walkable entertainment area it is today.
Suspended 90ft above the pedestrianised mall is Viva Vision, which at 1,375ft long and 90ft wide is the world's largest LED canopy screen, and where each evening on the hour, spectacular music and light shows – featuring well known songs alongside incredible 3D visuals on the screen made of nearly 50 million LED lamps – entertain the milling throngs of people underneath.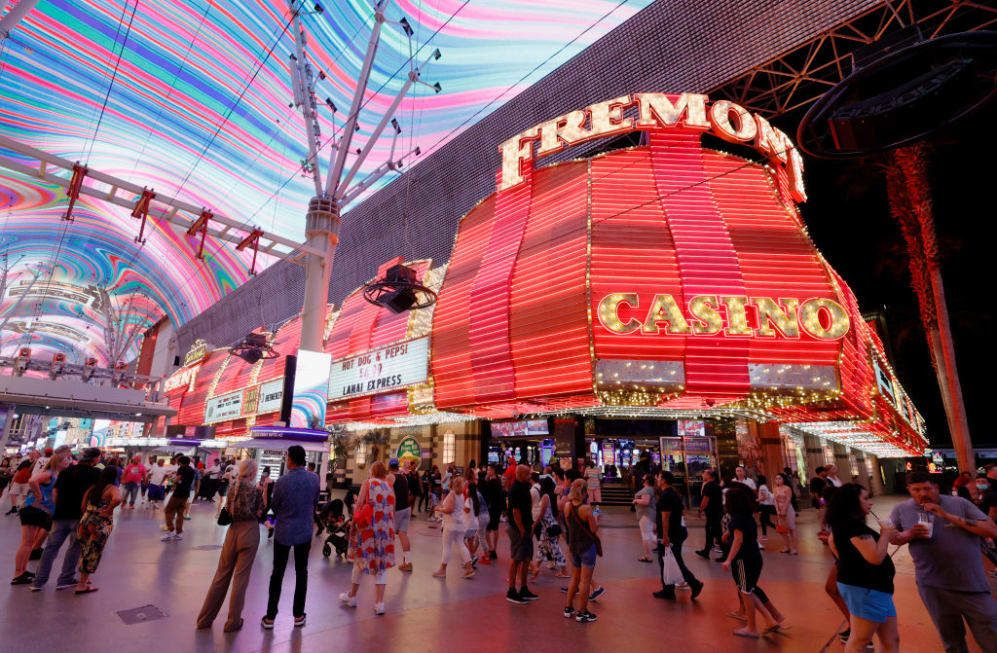 Thrill seekers will love one of the district's wackiest features – an 11 story slot machine that spits out zip-lining passengers, and then down the entire length of Fremont Street above the heads of the gawping crowds below at speeds of up to 40mph. Truly a fun and dazzling experience and not to be missed.
Get 360-degree views of the glittering Strip and Las Vegas Valley beyond from the top of The Strat, the highest free-standing observation tower in the US. But if both the indoor and outdoor viewing decks are a little too tame for you, then why not get the adrenaline flowing by taking a ride on X-Scream, a rollercoaster that teeters over the edge of the tower leaving passengers dangling weightlessly 866ft above the Strip for a heart stopping few moments, before being pulled back literally from the brink.
F1 EXPLAINS: New track preparations, pit lane positions and AI strategy – Your questions answered
In an ever-evolving and modernising city, the Neon Museum offer visitors a peek into old Vegas by displaying over 200 retired signs of casinos and businesses no longer in existence.
The outdoor Neon Boneyard is a two-acre treasure trove full of glitzy and iconic defunct signs, which chronicle the changes and trends in sign design from the 1930s to the present day and the role each piece played in Las Vegas' distinctive and colourful history.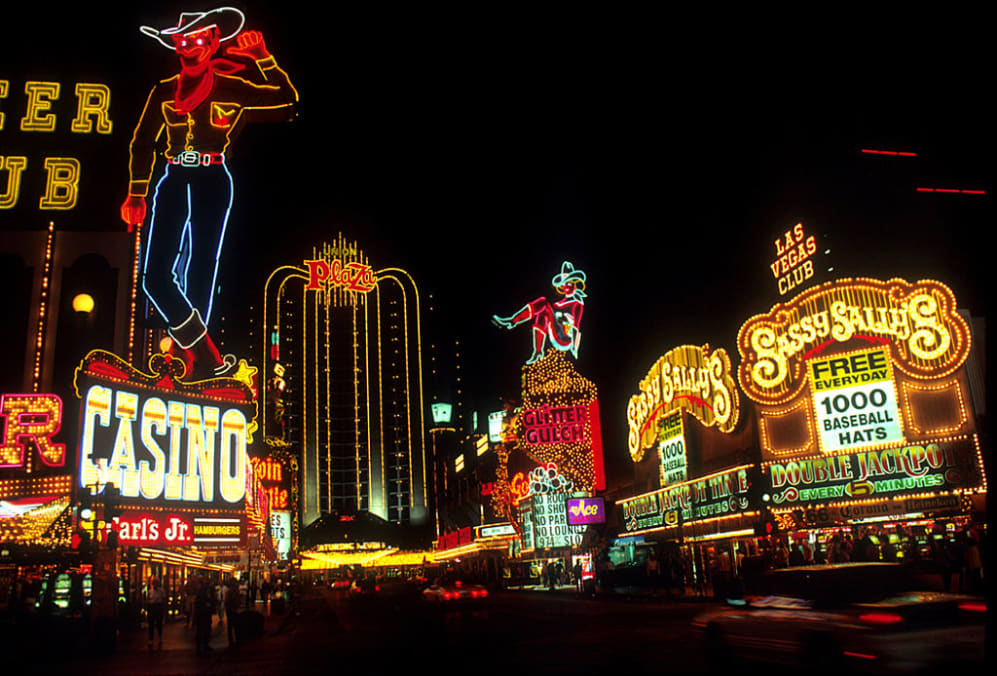 Whilst undoubtedly a must-visit destination, the majestic natural wonder that is the Grand Canyon in neighbouring Arizona is actually quite some distance from Las Vegas and may not be a feasible option if you're short on time.
One way to see its stunning splendour in style and save time is to take one of the many helicopter tours on offer from Las Vegas which also take in the mighty 726ft high Hoover Dam – which took 21,000 men five years to build – before landing in the heart of the canyon for a short while to fully appreciate its rugged beauty and immense scale.
WATCH: Formula 1's drivers get set to roll the dice at the Las Vegas Grand Prix
A no less beautiful alternative however lies just half an hour from the metropolis. Red Rock Canyon occupies 195,819 acres of the Mojave Desert and can be seen from the Las Vegas Strip, but to fully appreciate the beauty of this National Conservation Area, it's well worth hiring a car to enjoy the 13 mile one way scenic drive through the vividly coloured rock formations of 180 million year old Aztec Sandstone.
Take a short trip out of town to Springs Preserve, the place where it all began when in 1829 Mexican explorer Rafael Rivera – who was on his way to Los Angeles – abandoned the rest of his scouting party and veered off the beaten track to find water, and stumbled across an oasis of springs.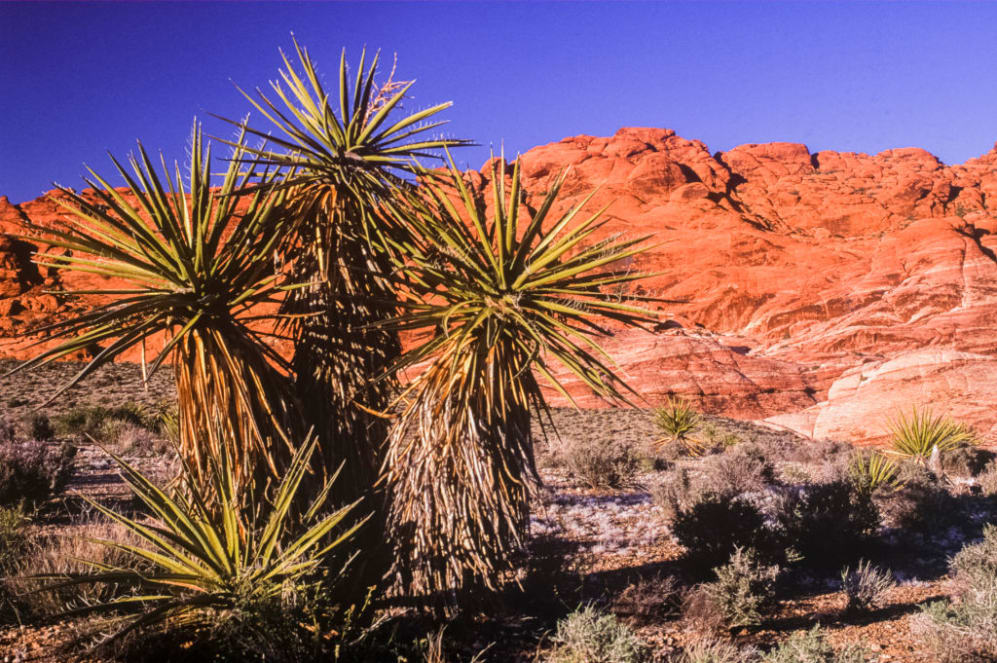 He returned to his caravan and led the rest of his party to the lush meadows and water source, and the area was named 'Las Vegas' meaning 'the meadows' in Spanish. Fourteen years later, Captain John C Fremont led a U.S military expedition through the valley and became the first person to map the Old Spanish Trail route which linked California and New Mexico, thus being credited with literally putting Las Vegas on the map.
From interactive exhibits documenting the rapidly changing boomtown era from 1905 to 1920, to the unique flora and fauna of the Mojave Desert, Springs Preserve is a fascinating exploration of how Las Vegas arose from its humble beginnings to becoming the glittering metropolis we see today.
IT'S RACE WEEK: 5 storylines we're excited about ahead of the 2023 Las Vegas Grand Prix
Located just a mile from downtown Las Vegas, the historic and quirky Arts District is a vivid and eclectic collection of galleries, museums, theatres, vintage shops, microbreweries, small eateries and vibrant street art. Distinctly less crowded than Fremont Street and the Strip, it's the perfect place for some respite from the crowds and an opportunity to meet some wonderful local creatives and experience a less frenetic side of the city.
There really is no doubt that Las Vegas is a destination like no other and an experience that needs to be seen to be believed. Whether you fancy yourself as a high-roller in one of the many casinos, want to be entertained by a dazzling show, or simply to enjoy the all-encompassing, 24-hour party vibe and some of the best culinary establishments in the world, Las Vegas is definitely the place to be.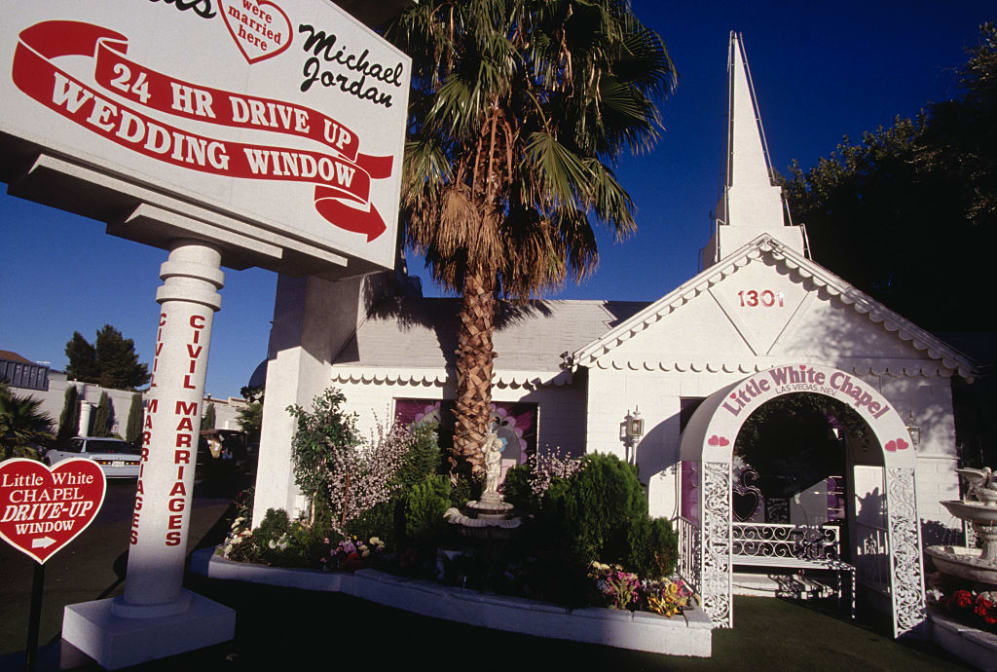 Fun fact
Situated between a motel and a tattoo parlour on Las Vegas Boulevard, The Little White Wedding Chapel has been one of the most iconic places to get married since it opened in the 1950s and has witnessed the nuptials of many a famous face, such as Frank Sinatra and Mia Farrow, Paul Newman and Joanne Woodward, to more recently Ben Affleck and Jennifer Lopez – and it has appeared in many TV shows and Hollywood films.
When the chapel first opened for business Las Vegas didn't have a booming wedding industry, and was in fact the only one like it outside of a couple of casinos, but the entrepreneurial ingenuity of owner and minister Charolette Richards who has presided over tens of thousands of weddings, led to the one-stop-shop business model that exists today.
READ MORE > THE STRATEGIST: How do the teams plan for a new race like Las Vegas with no historic data?
In the years since the single-room chapel first opened, it has grown and evolved into a full-on wedding village complete with a gown and tuxedo store, hairdresser, florist, limousine fleet, and of course a team of Elvis impersonators just waiting to dance you down the aisle to your waiting spouse-to-be – everything you could want or need when getting hitched.
Richards has single-handedly been credited with the introduction of the popular option of the 'drive-through wedding', which came about on a particularly rainy day when she felt sorry for the poor people waiting in the rain for their turn to be married. She decided to put a window in the chapel to allow people to drive up to it and get married in their cars, and since 1991 Richards has had the honour of partaking in more than 50,000 weddings through the drive-through window alone.
Las Vegas destination guide
Population: Approx 647,000
Language: English
Currency: US Dollar
To read on, sign up to F1 Unlocked for free
You'll unlock this article and get access to:
Live leaderboard data
Epic experiences and rewards
Money-can't-buy competitions