'Disappointed and angry' Binotto struggles to explain Ferrari's woeful pace at Spa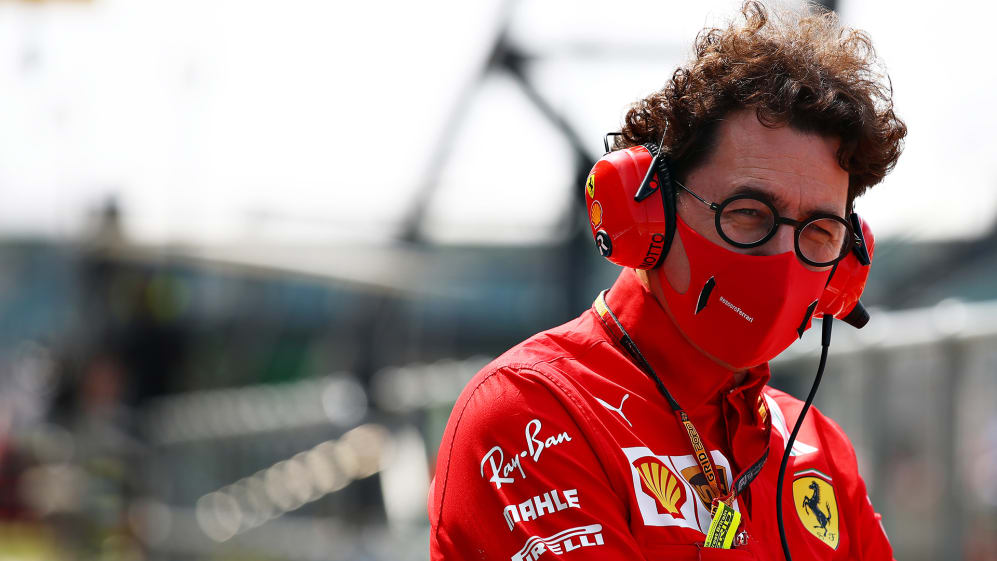 Mattia Binotto says Ferrari are "disappointed and angry" after their woeful performance across the Belgian Grand Prix weekend – though he was unable to fully explain just why the two scarlet cars had been so slow.
After an alarming showing in practice – with Sebastian Vettel actually slowest of all the runners in FP3 on Saturday – the two Ferraris just scraped into Q2 in qualifying, but could do no more than that, with Vettel 14th and Charles Leclerc one place ahead.
The race was no better for them, as they finished 13th and 14th again, though with Vettel ahead of Leclerc this time.
A bad race at Spa looked even worse when Kimi Raikkonen, driving an Alfa Romeo with a customer Ferrari engine, was twice able to overtake the Vettel, as the Scuderia finished the weekend with zero points – an astonishing drop in performance given Leclerc won this race last year.
"On a track that requires aerodynamic efficiency and power, we were severely lacking in both," said team boss Binotto after the race.
"We are disappointed and angry, as indeed are our fans and with good reason. It's a difficult moment in a season that we knew from the start would be a tough one, but it's at times like this that we need to stand firm and look ahead in order to get over this difficult period. It's the only way we will get out of this situation."
READ MORE: Ferrari looking to put 'extremely frustrating' Spa weekend behind them ahead of pair of home races
But getting out of this situation will not be easy – especially when Binotto admitted that the team are still struggling to understand exactly why they had so little pace in Belgium.
Asked why they were slower even than the Alfas, and whether the power unit's lack of grunt this year was responsible, Binotto said: "that's not sufficient to explain our performance of this weekend because I don't think that battling with our customer teams somehow is where we are expecting to be.
"There is something more which we are looking at which at the moment we do not understand."
Pushed on how and why the team have slipped so far down the order in 2020, Binotto said he took responsibility – but also warned it could be a long way back to true competitiveness for F1's oldest team.
"The entire team is responsible, myself as team principal as first," he said. "Am I the right man or not [to lead the team]? Not [for] myself to answer. How long it will take? I think if you look back in all the winning cycles that have been set, it's always many years. There are no silver bullets in F1, patience and stability is required."
Next weekend is Ferrari's home Grand Prix at Monza – another race they won last year with Leclerc – but given the power-hungry nature of the track, it's likely to be another painful event for the team.