Ferrari looking to put 'extremely frustrating' Spa weekend behind them ahead of pair of home races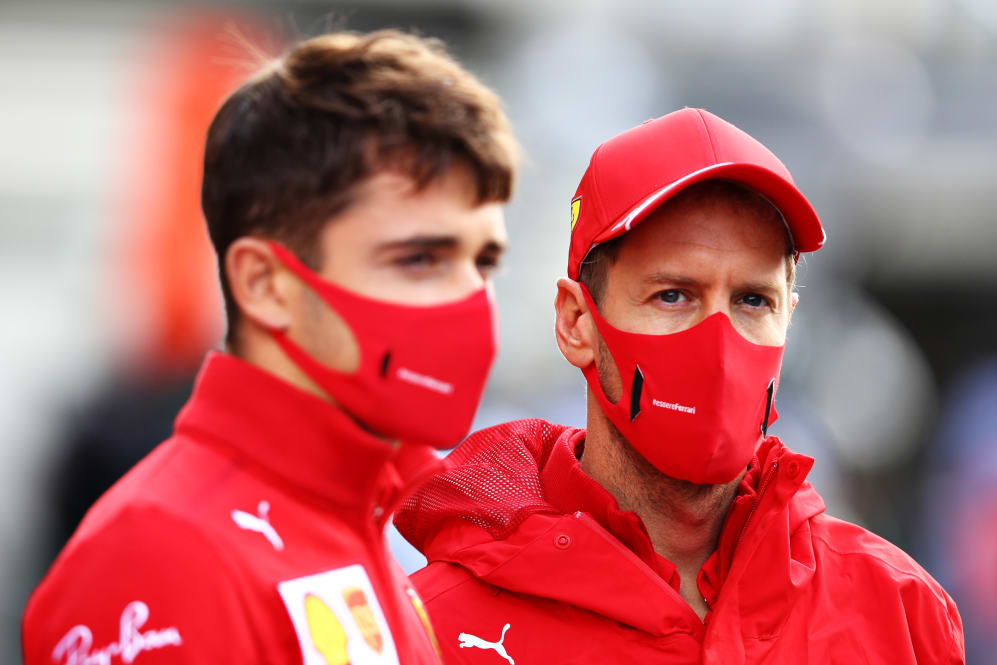 A tough qualifying for Ferrari for the 2020 Belgian Grand Prix was followed up by an equally tough race, with the team's cars coming home in the 13th and 14th positions they'd started in – albeit with Sebastian Vettel having moved ahead of Charles Leclerc.
Leclerc had initially shown promise in the race after starting on the soft tyres – the only driver outside the top 10 to do so – as he jumped up four places on Lap 1. But a pair of slow pit stops – his tyres not ready at the first, leaving him stopped for 10.4s, while Ferrari were forced to top up his pneumatic pressure at the second – left him 14th at the flag, one place behind Vettel.
READ MORE: Hamilton takes masterful fourth win at Spa from Bottas as Ferrari finish out of the points
"Extremely frustrating," said Leclerc after the race. "It's been a very difficult weekend for us and the race was not any easier. We had issues on the few pit stops I've made, which made me lose quite a lot of lap time and positions. Then I tried to catch back but then it's very difficult for us to overtake, even with the DRS, so we need to work and find something, because like this it's very difficult."
Having briefly banged wheels with his team mate, meanwhile, Vettel also suffered the ignominy of being passed not once but twice by the Ferrari-powered Alfa Romeo of Kimi Raikkonen, before ultimately finishing one place behind the Finn.
But the German called for unity in the Scuderia camp to help them try and improve the situation ahead of his final Ferrari outing at Monza next week – and the team's celebration of their 1,000th Grand Prix at Mugello the week after that…
"I hope [our issues] will be a bit Spa-specific," said Vettel. "Spa is obviously one of the most power-sensitive tracks and we struggle this year when it comes to power, so naturally you would expect to fall a bit behind. But… I think we were even behind the people we were quite a bit faster than, especially on race day, in the last few races, so speaking of Sauber [Alfa Romeo] and Haas, so there's probably something that is not exactly clear.
READ MORE: How and why were Ferrari so far off the pace in Belgium?
"I tried a lot of stuff in the race driving-wise to try and drive around the car and its problems, but the underlying factor is we're just not quick enough and you cannot pull out miracles. You can work on a couple of tenths, but I think it was difficult to have a decent pace this race.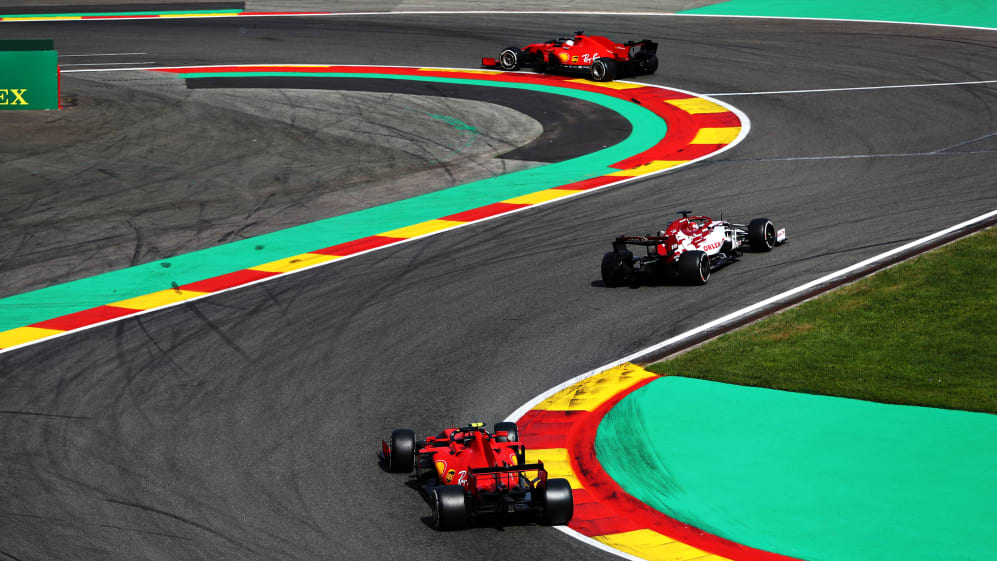 "There's a lot of lessons this weekend and we need to make sure we stay strong, stay together and we do the best we can," Vettel added.
"We have two important races for the team in the next two weeks, but you also have to be realistic… The package is what it is, we are not as strong as we would like to be, so we need to stay optimistic and see the good things, even if at the moment, there are not many. We need to make sure that we stay calm and we don't get frustrated, because frustration is not usually leading you anywhere."
Ferrari's lack of straight-line speed will worry the team ahead of next week's encounter at Monza, with legendary 'Temple of Speed' the biggest test of outright power on the 2020 calendar – something the team are sorely lacking currently.