Don't read too much into Ferrari lap times - Vettel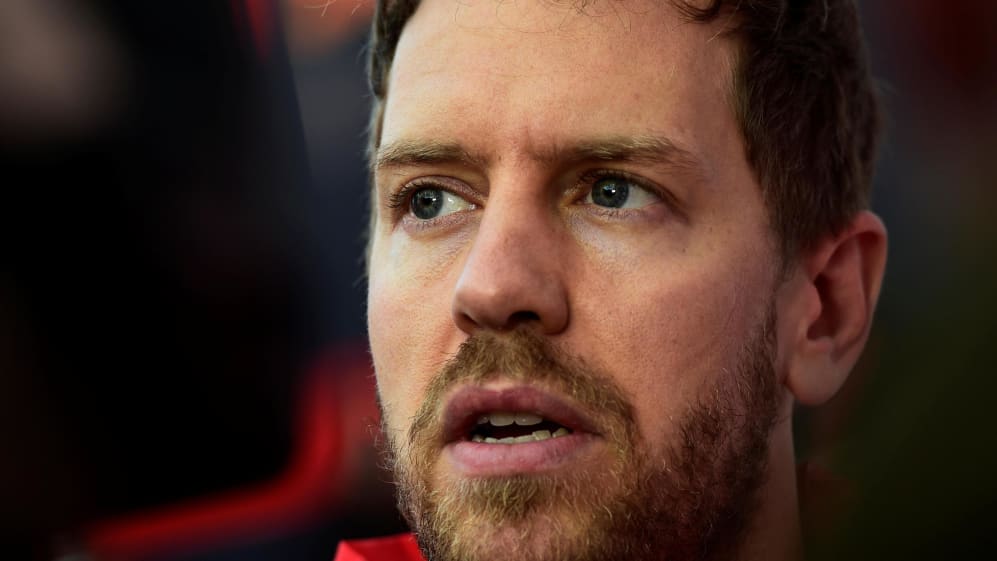 He may have finished his final day of testing in Barcelona over a second clear of the field, but Sebastian Vettel has warned against reading too much into Ferrari's seemingly blistering pace.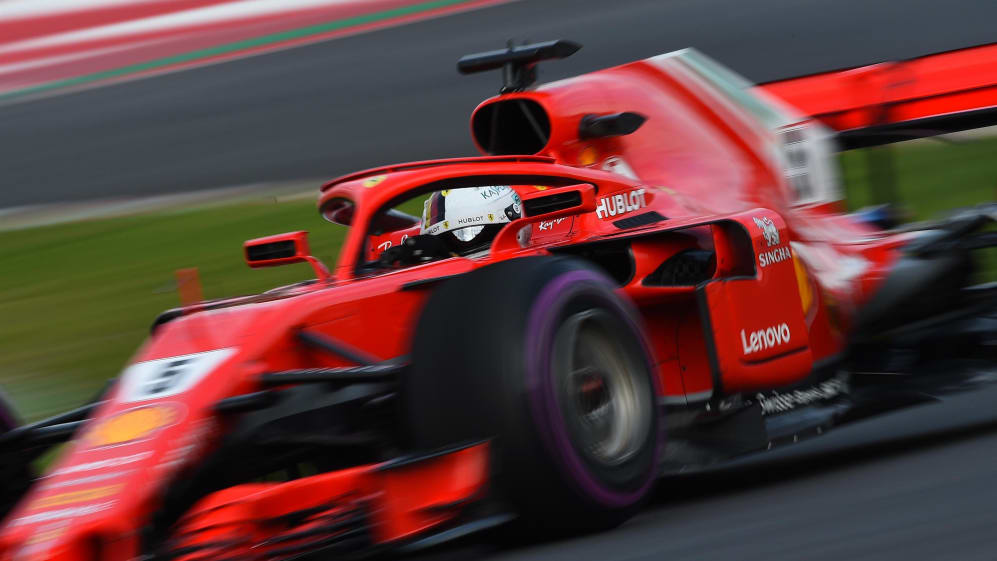 Obviously our target is to be up front but this is the wrong time to say anything
During Thursday's morning session, Vettel used the hypersoft compound tyre - the softest in Pirelli's range - to register a 1:17.182, an unofficial lap record and nearly a second faster than Red Bull's Daniel Ricciardo managed on Wednesday.
The afternoon saw the German complete a race simulation as he finished with a total of 188 laps to his name, but asked if there is any significance to being quickest, Vettel replied: "No, it's just a time.
"There's been a lot of times, what's important is the car was working all day. We did nearly 200 laps so that was good! Overall the conditions were better than yesterday. It's always difficult to compare but it matters in a couple of week's time, that's when its serious.
"It always depends what you do. It's the wrong conclusion to look at the timesheet, there's a lot more than one lap. I think today the track was also quite fast but we were running a slightly different programme to others."
While Ferrari led the standings, Mercedes impressed with its high fuel pace but Vettel explained there are a large number of different influences on performance that could mask the overall competitive order.
"Obviously our target is to be up front but this is the wrong time to say anything. You've seen more cars going round than I have this week and had more time to look at the timesheets as well, so I'm sure in the next couple of days we will know a little bit more heading to Australia.
"For now the important thing is we know our car is working the way we want, the way we expect. I think we can still do better, so let's see whether we get there. Also its always difficult to know, nowadays there are so many variables. It used to be only tyres and fuel, now there's energy, and modes, whatever. So it's the wrong time to draw any conclusions."
Following such a productive end to his pre-season programme, Vettel - last year's championship runner-up - highlighted the amount of knowledge Ferrari now has of the SF71H as one of the biggest positives of Thursday's running.
"I'm pretty happy. It's not my first winter testing and preparation for the season, usually it's scheduled, the race sim, and always something happens. We got a smooth run, no car issues, no red flags, so we could get through. Also for the guys, they did the stops. So that was solid.
"I don't know in terms of pace, you always think you could have done better here and there, just like racing! But it was OK. Mostly that we did a lot of laps, also the race [simulation] we had a chunk of laps, that was important in understanding the car to be honest, and understand what we need and things we still need to get on top of."