'I went through every single thing an F1 driver goes through in 10 years' says Zhou after first half of rookie season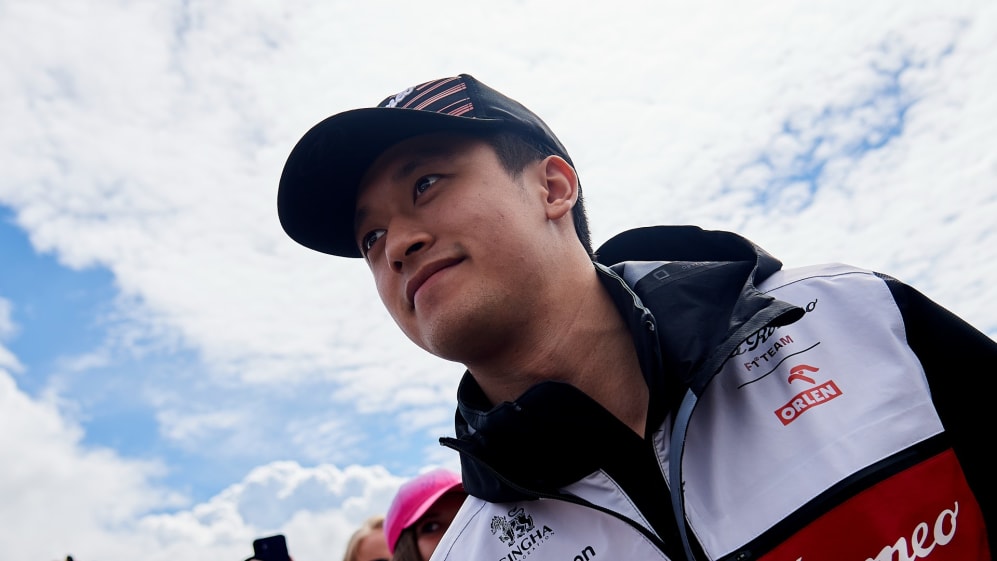 The lone rookie in the 2022 Formula 1 field, Zhou Guanyu has made a promising start to life at Alfa Romeo. As the racing action pauses for the summer break the Chinese driver reflected on a stressful yet impressive beginning to his season – and also opened up about his future in the sport.
Zhou sits 17th in the drivers' championship, having scored five points in the opening 13 races – including on his F1 debut in Bahrain. However, he has also had four DNFs and was at the centre of a high-speed crash on the first lap in Silverstone that sent him tumbling into the catch fencing.
While Zhou says he is "impressed" by his growth so far, he was left disappointed by the reliability issues he has suffered, which have curbed his chances of more top-10 finishes.
TECH TUESDAY: Assessing the strengths and weaknesses of every car on the 2022 F1 grid
"If I look back at it, I'm quite impressed at the job that I've done, and also the progression I was able to make from Bahrain and onwards," said Zhou. "For 11 races or 10 races down, I felt like I went through every single thing an F1 driver goes through in 10 years.
"Having quite a lot of reliability issues forced me to retire from the race but that's part of the game, and then having a big shunt already in this early stage of my career is not the nicest thing.
"But I definitely think we would have scored more points if we didn't have that many DNFs," he continued. "But we were able to at least tick off the targets; we went through Q3, scoring points two times, so I'm happy in that way and we show good speed and momentum going forward."
F1 NATION: Damon Hill answers your questions – and reveals which race he's still 'kicking himself' about
When asked how pleased he was with his first half of the season, Zhou said: "I mean overall I am quite happy. Especially [getting] in Q3 – that's definitely a big surprise for myself because I didn't feel in my first year, I didn't think I would have many opportunities to do that. So do that was quite a good achievement, good boost for me going forward.
"But then on the other hand, I feel like my expectations for myself are obviously going higher because even though it's still rocky, if I'm out in Q1 I just feel always quite upset now. Because if it was the beginning of the year, I would feel okay, now I feel like Q2 is always my minimum target even though now the field is quite compact."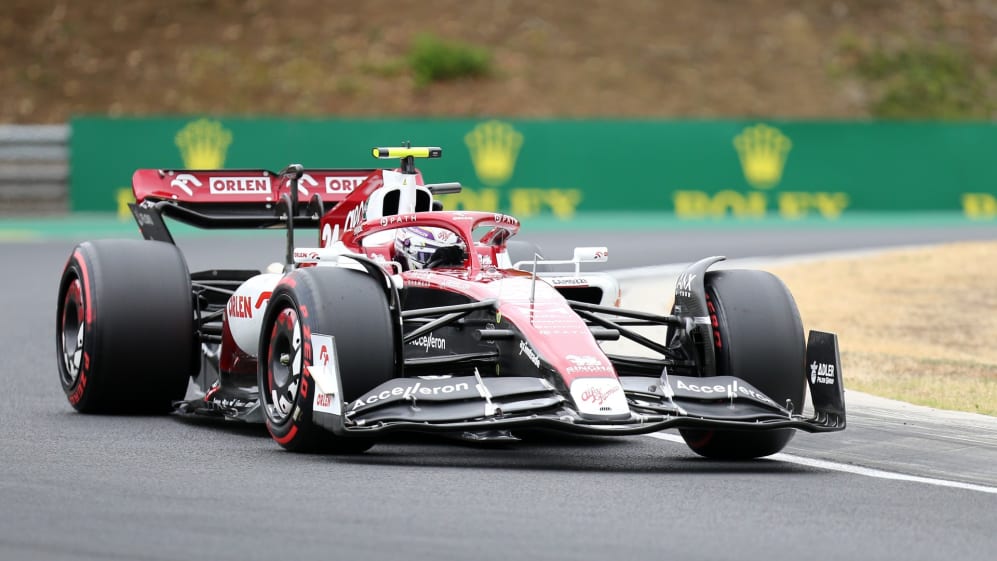 Alfa Romeo have yet to publicly reveal whether Zhou will keep his seat for next year, and while the Chinese racer says he expects a decision to be reached soon, he believes as long as he continues to perform behind the wheel of the C42, his future should take care of itself.
READ MORE: Our writers pick out their top three drivers, best performances and biggest shocks of the 2022 season so far
"Right now, I don't feel I need to worry about next year," said Zhou. "Even though I think around summer time, Spa is the time to talk about the future.
"I feel in general I'm not too worried about what's going to be next year, whether I'm in the seat or not because I feel like if I keep going the way I am, keep getting better race by race, I see no reason why I shouldn't be staying here."