DRIVER MARKET: Perez says it's F1 or bust for him in 2021 as he waits for Red Bull decision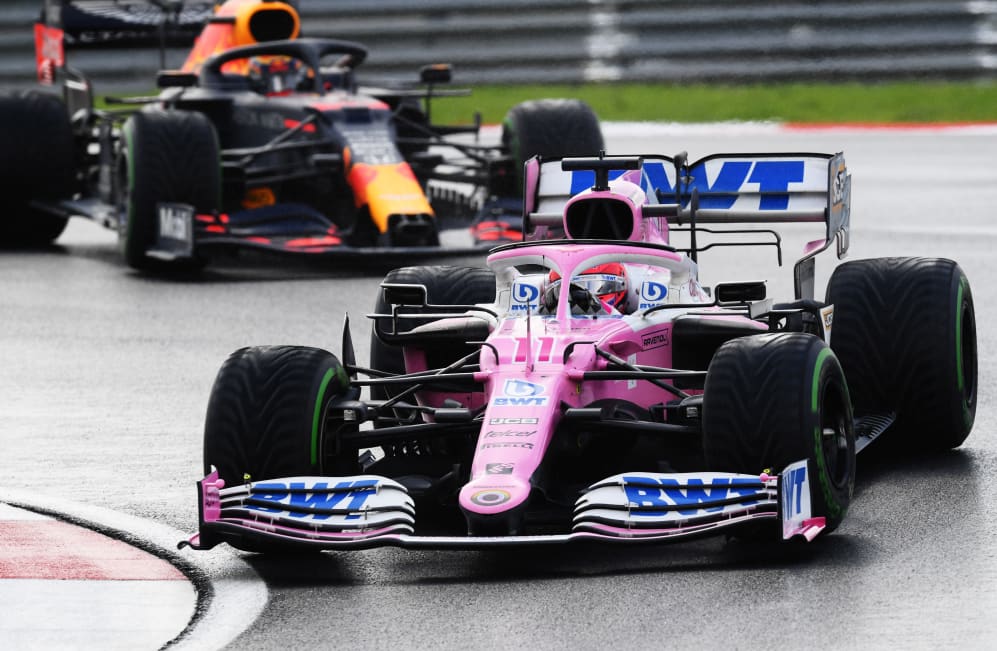 According to Sergio Perez, either he'll be sitting in the cockpit of a Red Bull next year, or sitting on his sofa at home, with the Mexican driver telling the media ahead of the Bahrain Grand Prix that he wasn't interested in pursuing drives in other series outside of Formula 1, or with other F1 teams, in 2021.
Perez found out ahead of the Tuscan Grand Prix that he would be replaced at the Racing Point squad for 2021 by current Ferrari driver Sebastian Vettel, leaving him scrambling to get himself an F1 seat for next year. But after being linked with a potential drive at Williams, Perez confirmed ahead of the Bahrain race that there was now only one option on the grid available to him next year: replacing Alex Albon at Red Bull.
OPINION: 2020 has been Sergio Perez's most trying season – and yet he's never driven better
"Right now, we're just waiting on the decision, what [Red Bull] decide to do, so that's out of my hands," said Perez. "I'm just approaching these three races as usual, trying to focus on the job, keep delivering and the rest is out of my hands.
"There's only one option," added Perez, when asked if he was considering drives with any other teams. "I've said it before, but I've been here so many years, I want to keep going; I think I'm at the peak of my career, but I also want to keep going with a reason, with a plan, with a good project, so I think if there's not a good project to keep my motivation to give 100%, I'd rather not take it."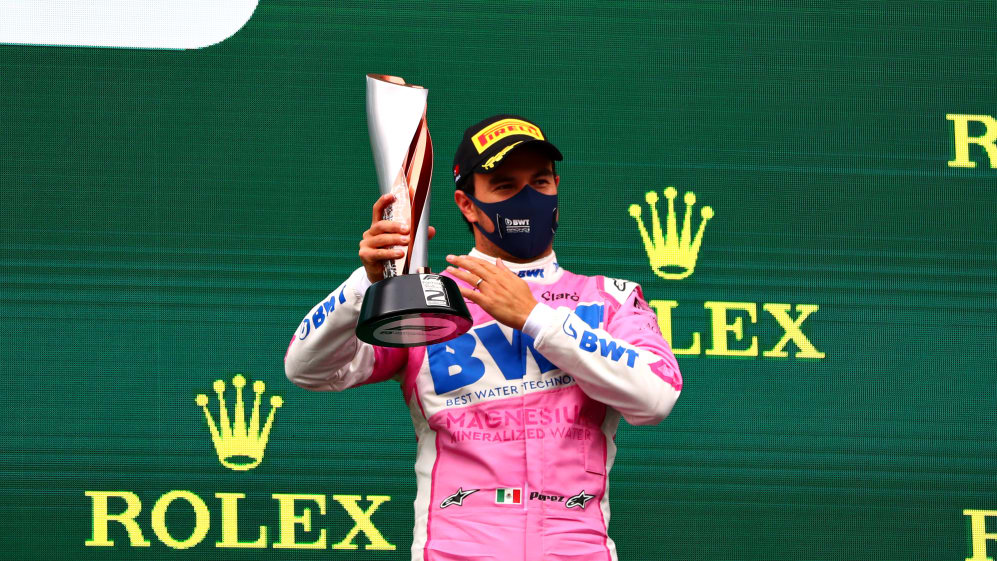 Perez wasn't joking either, with the Mexican – who currently sits fourth in the drivers' standings, having only been outscored in the last seven races by the Mercedes pair of Lewis Hamilton and Valtteri Bottas – saying that Plan B if he didn't get the Red Bull drive would be a year without any motorsport at all.
"If I don't have Formula 1, I don't see myself doing anything else," he said. "I'm clear on what I want to do: Plan A is to carry on and Plan B will be to stop for a year, see how I feel without racing, see if I really miss it, if I really want to come back or if there's other series that I'm interested in doing or if I'd rather just do something else and stay away from motorsport. I will have a year to think about what I really want to do.
READ MORE: Perez says if he ends up leaving F1, he can do so with 'a lot of pride'
"I have a lot of interests in other stuff away from racing," he added. "I [saw] myself later on doing other businesses away from motorsport but not in my 30s – but if that comes early, then I'm happy to consider that option as well. I've got obviously my family, I want to see my kids growing, and so many other things. So yeah, I can imagine a life without motorsport."
Meanwhile, Perez has three races left to cement his fourth place in the drivers' standings, with the Racing Point driver currently just three points ahead of Ferrari's Charles Leclerc, and four clear of Renault's Daniel Ricciardo. Perez's management team, though, will presumably be keen to point out his current 30-point advantage over Red Bull's Albon, despite Perez having missed two races this season due to Covid.