DRIVER MARKET: Reserve or development F1 role 'not an option' says Hulkenberg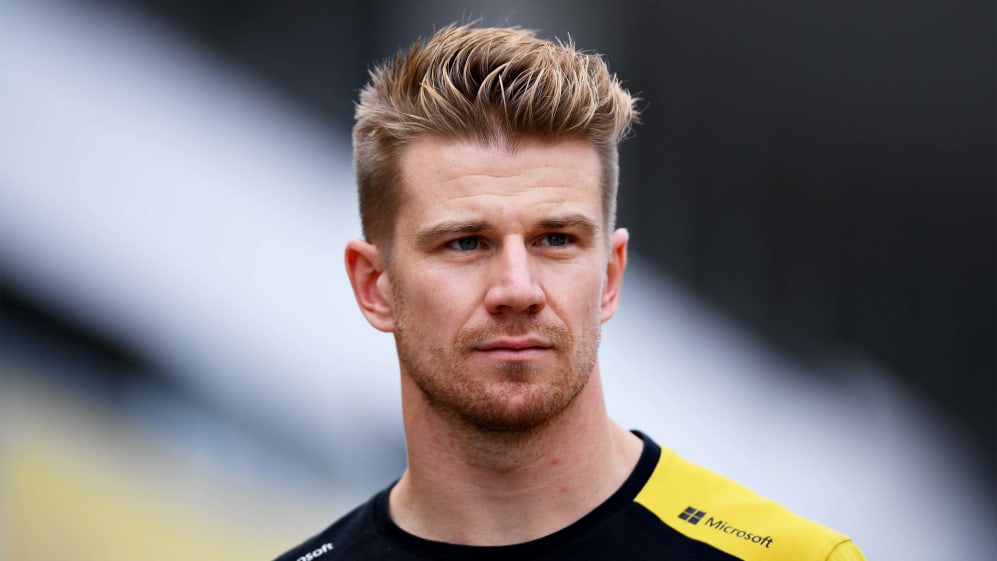 The chances of Nico Hulkenberg remaining on the F1 grid in 2020 are looking increasingly slim – and it seems if a race seat isn't possible, the German has no interest in hanging around in a supporting role…
Hulkenberg was jettisoned by Renault for next season, with Mercedes junior Esteban Ocon taking his place alongside Daniel Ricciardo. Alfa Romeo was a potential destination but that door slammed shut on Monday when they announced Antonio Giovinazzi would be staying put.
That leaves just one seat at Williams, racing with George Russell, or joining the Red Bull family with either the senior team or Toro Rosso – but Hulkenberg reckons a return to Williams, the team he made his debut with, is unlikely while the chances of Red Bull looking externally are remote.
"I think they [Williams] need somebody else," said Hulkenberg, who was speaking before Giovinazzi's deal was announced.
"I think I'm not the right person, the right driver for them, not at all. It's just where I am in my career, where they are, and the timings, I just don't think it's the right timing for us. With all due respect to the team, and obviously I've raced for them and everything, but I don't think that's going to happen."
If you look outside, what is the next best thing? What is the alternative? Formula 1 is still Formula 1.
If a race seat isn't possible, taking a reserve, development or simulator role would be one way for Hulkenberg to keep his foot in the door, with Ocon proof that route can pay off. But Hulkenberg said "no, that's not an option".
If it's racing Hulkenberg is interested in, it remains unclear what series he might be able to conjure up an opportunity. The German, though, has hinted he might take a break from motorsport completely.
READ MORE: Former Ferrari and McLaren technical chief Fry to join Renault in 2020
"Maybe [I will] not race for a while," said Hulkenberg, who added he expected to know his future plans "two months ago". "Honestly, I don't know right now. It depends on what happens and what unfolds here. Once we have that answer, I'll look at other things. I said that earlier, I don't want to rush into something or jump on something just to race. It needs to be something that I like, a challenge that excites me. I have no conclusion, no perfect answer for that yet."
Hulkenberg had a successful junior career, winning A1GP, Formula 3 Euroseries and GP2. When asked if he was frustrated not to be able to replicate that form in F1, Hulkenberg replied: "Of course it is, yeah. But then obviously with times, with years gone by, you understand it.
"You don't want to say it fades away, but if you don't have the tools, it kind of becomes very difficult, and your options are very limited to fight at the front.
READ MORE: Williams to wait until after Abu Dhabi to confirm 2020 line-up
"You look at the next best thing, which is always you want to beat your team mate, maximise what you have with the car for good results. You do what you can. Of course you would like to do more, and still dream about it, but the reality is different. But then if you look outside, what is the next best thing? What is the alternative? Formula 1 is still Formula 1.
"It means a lot. It is the pinnacle of motor racing. It's not an option or alternative to say I'll go somewhere else now, because this is still the best drivers in the world, the best teams, the best engineers."
Despite his 2020 racing future looking bleak, Hulkenberg hasn't given up hope of trying out the new generation of F1 cars. "It's very uncertain right now," he said. "I'd love to feel it [the 2021 car]. But I simply don't know, I can't tell you right now."