Giovinazzi retained by Alfa Romeo for 2020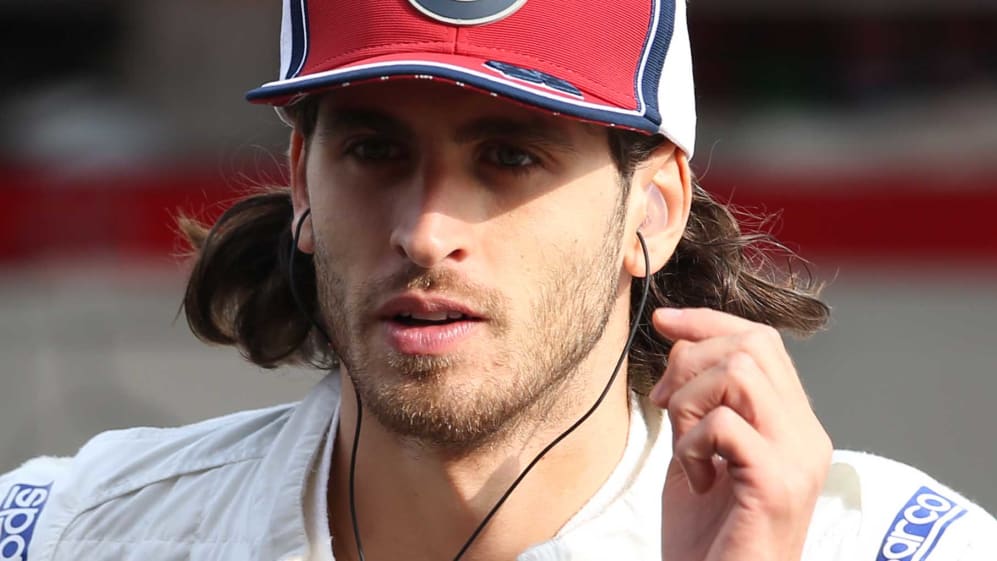 Alfa Romeo have confirmed they will keep Italian driver Antonio Giovinazzi on board for 2020, alongside Kimi Raikkonen. The news leaves just four F1 race seats unconfirmed for next year.
Giovinazzi, 25, could be the only Italian driver on the grid once again, as he readies himself for his second season in Formula 1 alongside veteran Raikkonen. He currently lies 18th in the driver standings on four points.
"I am very happy to be staying with the team for 2020," said Giovinazzi.
"I am grateful for the incredible level of support I received in my first full season in Formula 1: everyone in the team has stuck by my side since I joined and I am really looking forward to continuing our journey together.
READ MORE: Can Hamilton equal Schumacher's 7? Wolff and Hamilton have their say
"We learned a lot this year and I am confident we can make a big step forward next season. I won't be a rookie anymore so there won't be any excuses for me: I want to be competitive right from the start of the championship and repay the confidence the team has shown in me."
Giovinazzi, who finished 14th in Sunday's United States Grand Prix, tested for Haas and Sauber in 2017, and for the latter team once again in 2018, before joining the new-look Alfa Romeo squad for this season.
Team Principal Frederic Vasseur added: "Antonio has done really well this year and I am extremely pleased to be able to confirm he will stay with Alfa Romeo Racing for 2020.
"The way he has integrated into the team and has consistently improved throughout his first full season in the sport are very promising and we cannot wait to unlock his full potential as we continue to work together.
"Antonio has emerged as a very quick driver, even alongside as tough a benchmark as Kimi, and we expect him to develop even further as his experience grows. His technical feedback, work ethics and positive approach will help us continue to push our team forward, and so will the consistency of an unchanged line-up for next season."
So far this season Giovinazzi has been out-scored by Raikkonen by 27 points, though the qualifying battle is far closer, the Finn leading his young team mate 10-9 with two Grands Prix to go.
Yet Alfa Romeo sit ninth in the standings as neither driver has enjoyed a stellar run of form of late, Giovinazzi having scored their last point in Singapore while Raikkonen hasn't scored since the Hungarian GP.
Seats for 2020 are still unconfirmed at Williams alongside George Russell, and at Red Bull alongside Max Verstappen. Toro Rosso are the only team to yet announce either driver for next season.