DRIVER MARKET: Russell would welcome Hulkenberg at Williams in 2020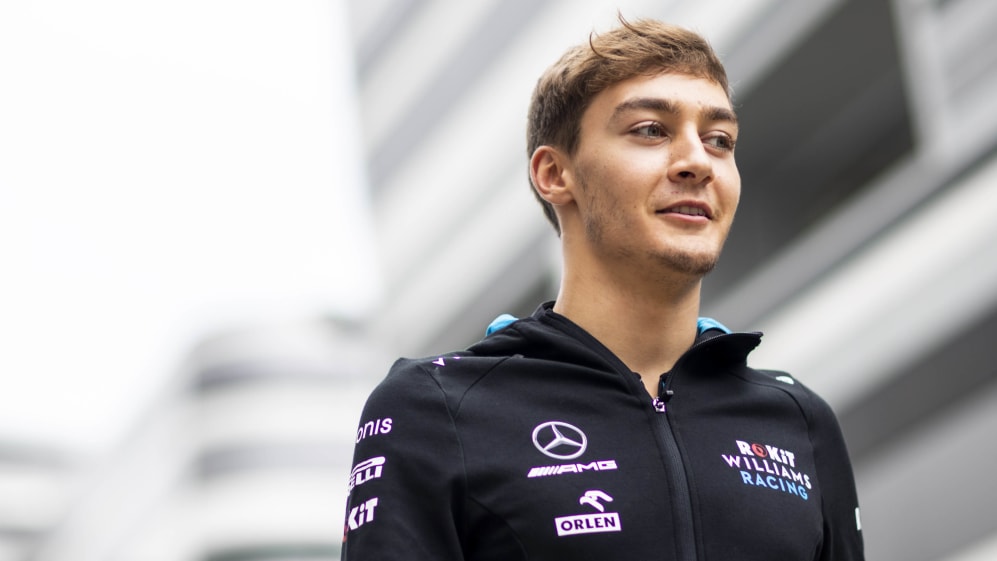 George Russell isn't afraid of a challenge, which is why the British rookie says he would be "happy" to have an experienced driver like Nico Hulkenberg racing alongside him at Williams next season…
With Robert Kubica opting to leave the team at the end of the year, a vacancy at the iconic British team has opened up. Their reserve driver Nicholas Latifi is believed to be the frontrunner to get the nod, but Hulkenberg, jettisoned from Renault, continues to be linked with a move there.
"My preference is to have the fastest driver possible next to me because I'm doing my best to prove what I can do to everybody and I want the opportunity again to show that," said Russell, who joined Williams this season on a multi-year deal.
"But ultimately from my side I just focus on myself, get on with my own job and my engineers. I feel ready to take control, to lead the team if there were to be a rookie to come alongside me but equally I'd be just as happy to have an experienced guy, such as Hulkenberg, coming in, with a good reputation and experience.
"I'm sure I can learn some things from him, but again gives me a good opportunity to show what I can do."
I put a lot of work in, probably put more days in the factory than any other driver on the grid, on the simulator always trying to develop that, prepare for the weekend, spend time with the engineers
READ MORE: Albon 'not focused' on 2020 as Gasly says he has 'unfinished business' at Red Bull
Williams have been seriously impressed with Russell so far this season, the Briton comparing favourably to Kubica on track and remaining unbeaten in the qualifying head-to-head. It is why the British team are confident they won't be at a disadvantage if the driver alongside him ends up being a rookie. And he reckons he's ready to lead.
"I wouldn't say actively, but I feel like I've done that in my whole career really," said Russell. "It's a driver's job to build the team, keep them all motivated, especially with your own engineers, and to build that relationship, it's just a bigger scale in Formula 1.
"I put a lot of work in, probably put more days in the factory than any other driver on the grid, on the simulator always trying to develop that, prepare for the weekend, spend time with the engineers. I just see that as my role as a driver, but arguably I go above and beyond."
Williams are in no rush to announce their 2020 driver line-up, so we could be in for a wait to find out who will take up that second seat…