Feature
DRIVER MARKET: What impact does Red Bull's driver change have on 2020?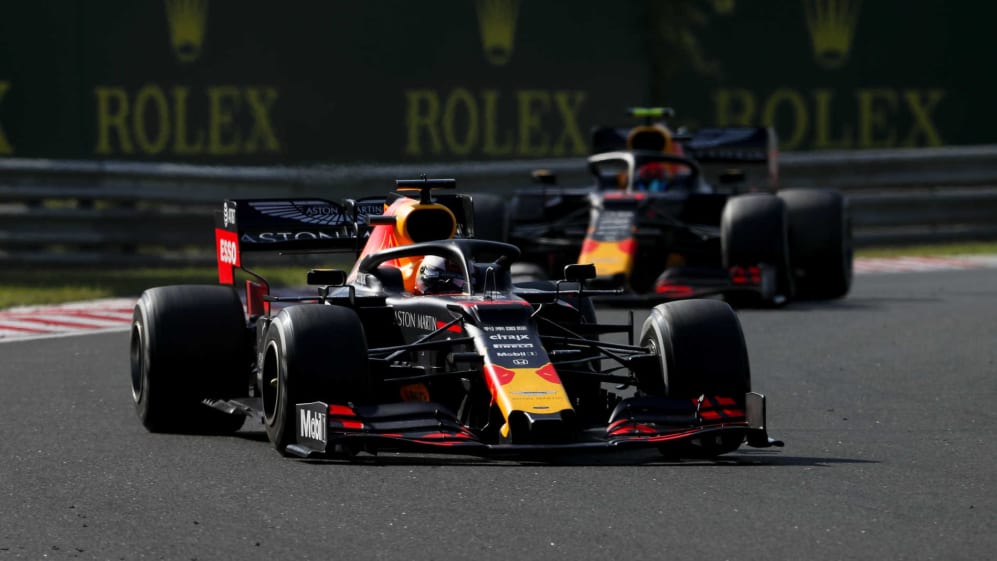 On one hand, Red Bull's mid-season driver change is unlikely to have any impact on the 2020 driver market. But on the other, it could mix things up a treat…
As it stands, Max Verstappen has a contract with Red Bull up until the end of 2020 and based on his performances before the summer break, it is anticipated that he will see out that deal – and potentially even stay beyond that if the Red Bull-Honda alliance maintains its current trajectory.
So the real focus is on who his team mate will be…  
Option 1: Alex Albon
Option 1 - and the option you suspect Red Bull will want to take - is that the team stick with new boy Alexander Albon. That's likely as long as he delivers as Red Bull Motorsport Advisor Helmut Marko demands and provides the kind of consistency that will see both drivers getting the best out of the package and thus having a run at Ferrari for second in the constructors' championship. As Red Bull's release said, he will be evaluated over the next nine races...
READ MORE: Why Red Bull made their latest blockbuster driver swap
The second option, if Albon fails to stay close to Verstappen, leaving the team's HR team with more paperwork to do, is to look elsewhere. But where would Red Bull turn in such a scenario? After overlooking Daniil Kvyat to replace Pierre Gasly, having previously demoted the Russian, it's unlikely they will recall Gasly, no matter how well he does in the remainder of 2019.
However, the Red Bull young driver cupboard is bare – and they won't want to promote someone outside of F1 without having had a stint at Toro Rosso unless it's a very big name. That is, after all, what that team exists for.
Option 2: Tempt a former driver to return to the fold
They say never go back – but is this what Red Bull have to do? Do they try and lure Carlos Sainz back to the fold, considering his impressive performance since joining McLaren? They might but in doing so, they would have to admit they made a mistake. Unlikely. It's also highly doubtful Sainz will leave, so happy is he at McLaren, who have already confirmed the Spaniard as part of their 2020 line-up.
Could Red Bull tempt Daniel Ricciardo back? The Australian is not enjoying tremendous success in his first year at Renault. While he would have anticipated life would be more challenging, he perhaps wouldn't have expected it to be this bad. Ricciardo has a deal for next year, but might be keen. To get him out of Renault, Red Bull would have to get the cheque book out to release him.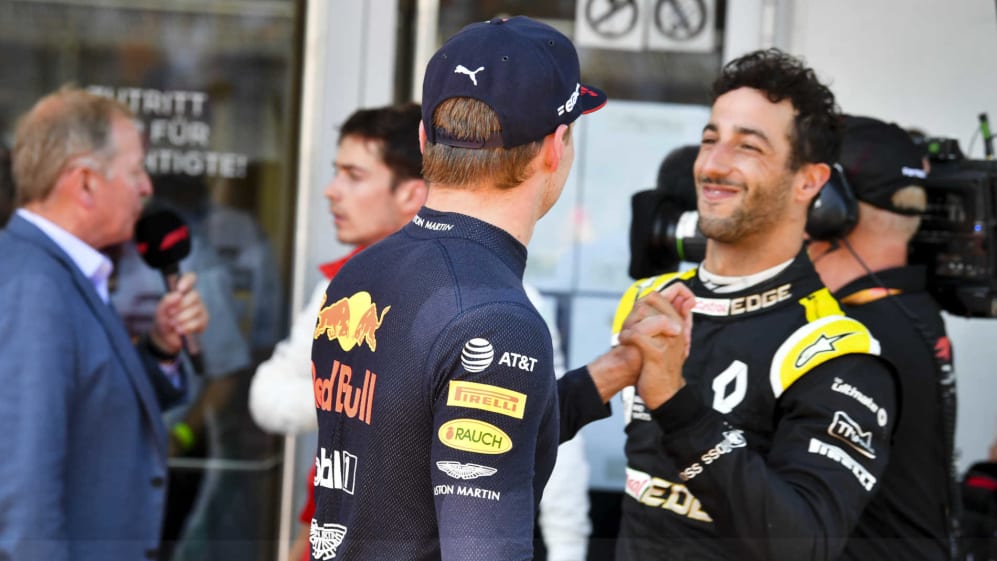 Would it be worth giving Ferrari's Sebastian Vettel a call? The German won four titles with them, of course, and has a good relationship with his former colleagues. But, like Ricciardo, they would have to find a way to convince him to come back and his team to release him, given he has a contract for next year. Though Vettel has so far failed to land the title he so craves with Ferrari, you get the impression he hasn't lost patience yet.
READ MORE: Ferrari have homework to do after lacklustre Hungarian GP, says Vettel
That's the realistic ex-Red Bull pool exhausted. What about their Honda links? As it stands, only Naoki Yamamoto is eligible for a superlicence. At 31 and with no F1 experience, Red Bull will not take a chance on him come this time next year. Honda's other drivers, such as F2's Nobuharu Matsushita, do not have enough points – and are therefore out of the running.  
Option 3: Look outside the Red Bull family
So this leaves the team facing doing something they've not done since hiring Mark Webber in 2007 – look outside the Red Bull family for a driver. There was chatter that Nico Hulkenberg was in the frame to replace Gasly earlier this season, but that was swiftly denied by those involved. He hasn't had a vintage year this year and it remains unclear whether Renault even want him beyond this campaign, with Esteban Ocon linked to the French outfit.
The Red Bull family had previously been interested in Lando Norris, having tried to place him at Toro Rosso, but the Briton is committed to McLaren. Could someone like Sergio Perez, who in the past has been of interest to Ferrari and Mercedes, suddenly come into play? He says he wants to stay at Racing Point, but the lure of Red Bull and a car to compete for top honours would be hard to turn down. Equally, Red Bull would be getting a driver who is ruthlessly consistent and more than capable of taking his opportunities.
READ MORE: Swap shop – drivers who switched teams mid-season
If Mercedes opt to keep Valtteri Bottas for another year, Ocon could cut his ties with the Silver Arrows, but given his history with Max Verstappen – see last year's Brazilian Grand Prix (below) – it's highly unlikely Red Bull would go for him. But might they be willing to take the risk given how highly he is rated? It's not as if they are against taking risks…
Romain Grosjean would be a very left-field choice, but his stock has gone up since it emerged he had been pushing his team to return to the Australia-spec, which they did two races ago and had a positive impact as it was quicker than their upgraded spec. The Frenchman, on his day, is very quick. Might the chance at a team that will give him the car for a regular podium, like he had at Lotus, be just what he needs?
Or might Red Bull take a punt on his Haas team mate Kevin Magnussen? The Dane has been reborn since joining the American outfit and is highly rated internally. At 26, he's still got plenty of time left to improve and has been impressive in the last couple of years, particularly this term in qualifying.
So while Red Bull's reserves may be depleted and their options on former recruits limited to highly unlikely, there are a couple of options if they think outside the box. The latter would be forced upon them, which won't go down well but might actually have a silver lining. You can bet they'll be hoping Option 1 - Albon - works out…