Feature
DT'S 10 THOUGHTS… On Mexico and beyond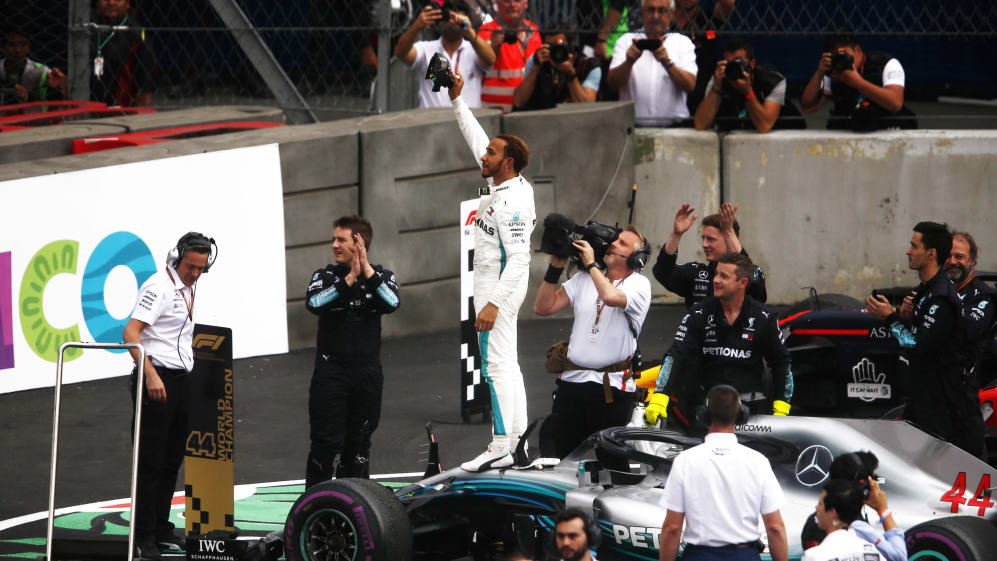 A celebrated Formula 1 journalist with more than 500 (consecutive) Grands Prix' experience, David Tremayne is one of those familiar paddock figures who has seen it all, met them all, and written about it all, over almost five decades of F1 racing. So what's on his mind after round 19 in the Mexico…
1. Lewis's fifth title
So, he's finally done it, just as most expected him to in Mexico. But clinching his fifth world championship, and thus equalling the legendary Juan Manuel Fangio, was no easy matter for Lewis Hamilton on a day when Mercedes were nowhere thanks to the W09's huge appetite for its tyres.
"Actually," Toto Wolff admitted, "I don't think there was a single lap when we had the tyres switched on. Of course we will investigate and analyse, but right now we have no idea why."
So in the end Lewis had to make do with fourth place, and a distant one at that, 78s behind Max Verstappen's Red Bull. But make it he did, and he admitted that it would take a while to sink in.
"Right now, it just doesn't feel real," he said. "I feel like I'm going to wake up in a matter of moments. It's been such a difficult year and such a great battle, but a lot of work. And to try and raise the bar this year has been such a huge challenge. I've trained myself this year, I prepare myself mentally - I don't believe in mind coaches and all those kind of things - and I really work hard to make sure I've got the right energy, the right balance in my life and this year I've worked on all these different aspects to enable myself to perform better. I think I had a great year last year and I was thinking to myself how can I raise the bar? How can I squeeze some more out of myself? And honestly, you never know what the formula is. There is no secret formula, but somehow I managed to find that balance and that flow and I've had some of my best races of my career. And I think that's ultimately why I'm sitting here.
"But it doesn't even register at the moment, being number five. People are mentioning Fangio. It's very, very humbling as well because I'm conflicted emotionally, right now, because I've had this tough race which I wanted to win."
Without question he has earned a place among the all-time greats, and the indications are that he will be around for a lot longer than 2020, when his current Mercedes contract expires.
Chapeau, Lewis!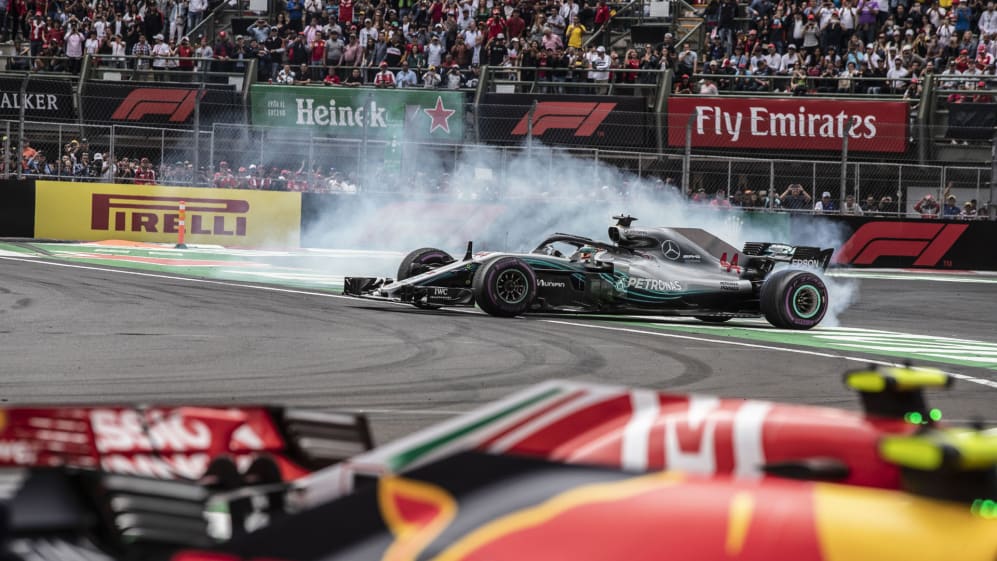 2. Sebastian's grace
One of the nicest aspects of Lewis's triumph was Sebastian Vettel's grace. He was hurting, because no matter how obvious it seemed to everyone else that his chances were so slim, you never lose hope in such circumstances.
There was a touching moment when, as David Coulthard sought to know his thoughts about how the season had slipped away, Seb simply said, "Oh David, I don't know if I answer that question now. Let me say congratulations to Lewis."
He wasn't too keen to relate what he said to his rival, but it clearly made Lewis smile and they embraced with evident respect for one another, which is just how it should be.
"He came over and, the one thing he said was, 'just don't let off – I need you fighting with me next year' – which I respect, naturally," Lewis revealed. "I just said, 'thank you so much for being such a strong competitor this year.' Ultimately it was a true showing of great sportsmanship and respect between us, as I think has been there all year long. I think that's great to have in multiple world champions, two competitors who've gone head-to-head. It's been a hard year. He's fought so well this year and I know he drove fantastically well today and I know he'd going to go from strength to strength, so I've got to stay on my toes and make sure I keep trying to come back with a good blow in the future."
Later, Seb said of his loss, "It's a horrible moment. You put a lot of work in and okay, I get the point that people saw it coming. I did pay attention in maths so I could make the numbers. But still, you hang in there as long as you can. I've had three times now in my life that sort of disappointment, where you realise that you can't win the championship anymore and those are not happy days. You reflect not on one moment but the whole year: the work that goes in, the effort that goes in from the end of the last year until now and yeah, I think we had our chances. We used most of them, some we did not. But in the end we were not good enough.
"I don't want to make a big deal about today. I focus on my own, I focus on my car. It's what you work for the whole year and when you are not any more in control, it's obviously not a great moment. But I think it's normal to have that moment of disappointment and that you are a bit down."
Of course it is, but he behaved with great grace while taking the inevitable on the chin.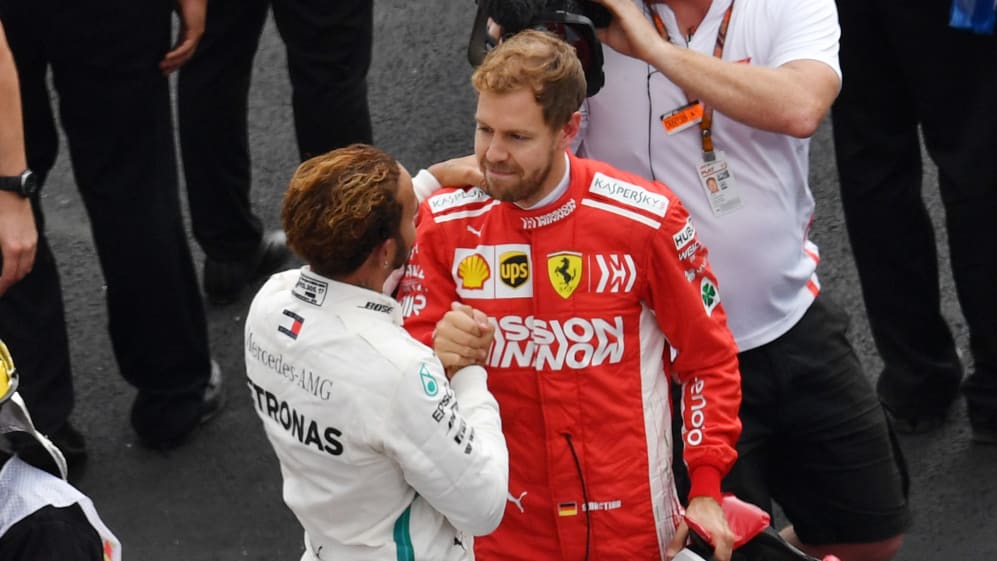 3. What's left to fight for?
While many people were focused only on Lewis' victory, the world championship for constructors remains open, and Mercedes took quite a hit as Ferrari scored 33 points to their 22. With 86 points still on the table, the gap between the two heavy hitters is just 55.
"The constructors' is the one that pays the mortgages and the college fees and the Christmas presents," Toto Wolff joked. "And it's still out there, still open."
"I think I will be as strong as I can be in two weeks' time heading to Brazil," Sebastian said after his strong run in Mexico. "Because that's what my team deserves and that's what all the guys at home in Maranello deserve, and on top all the people that have supported me, Kimi, and the whole team, all the tifosi all year. Maybe for now I'm not the happiest guy, but in two weeks' time I'm allowed to step into the car that I always dreamt of driving, so plenty of things to be happy about.
"I think we have the possibility to show once again what we can do and obviously we race for the team and as long we keep on catching, that's good. We need some more points but I think last weekend was good for us, this weekend was good for us – so hopefully we can continue the last two races like that."
And prevent Mercedes from adding a fifth consecutive constructors' championship to the fifth drivers' that they had won despite their tyre problems.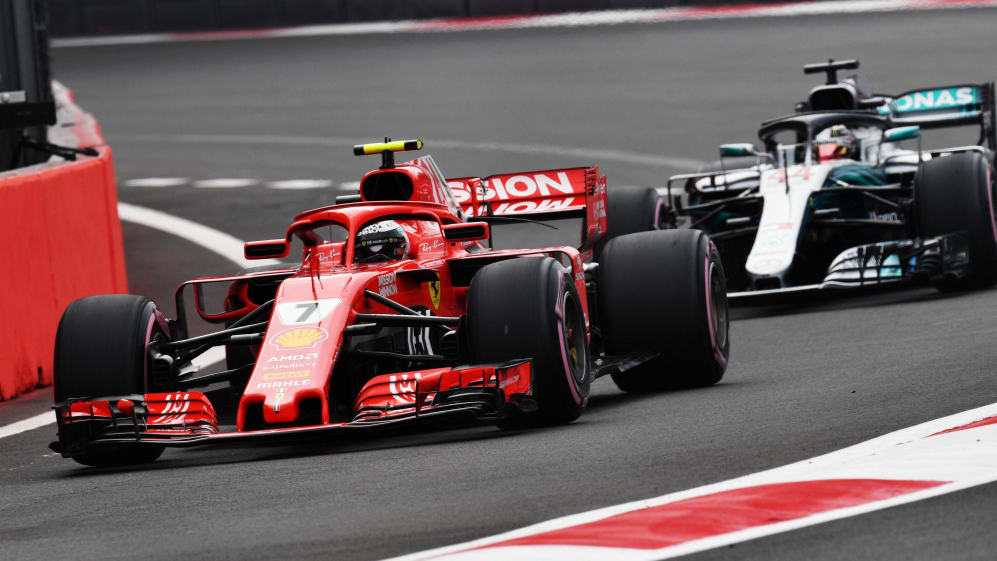 4. Max's superb win
I particularly liked the way Max Verstappen reacted after losing pole position by 0.026s to team mate Daniel Ricciardo, after problems with the way his Renault engine performed.
"To be honest with you, I didn't sleep very well last night, so I was really determined to win today and luckily we did that," he said. "The only option was to win today for me. That was in my head and, of course, that's why I was very disappointed yesterday. But we made it up today, so I'm very happy with that."
He was in control from the start, just as he was here last year, and thus became the first person since the Mexican GP became a world championship round in 1963, to win back-to-back.
Yet another hugely impressive display from the outspoken young Dutch star.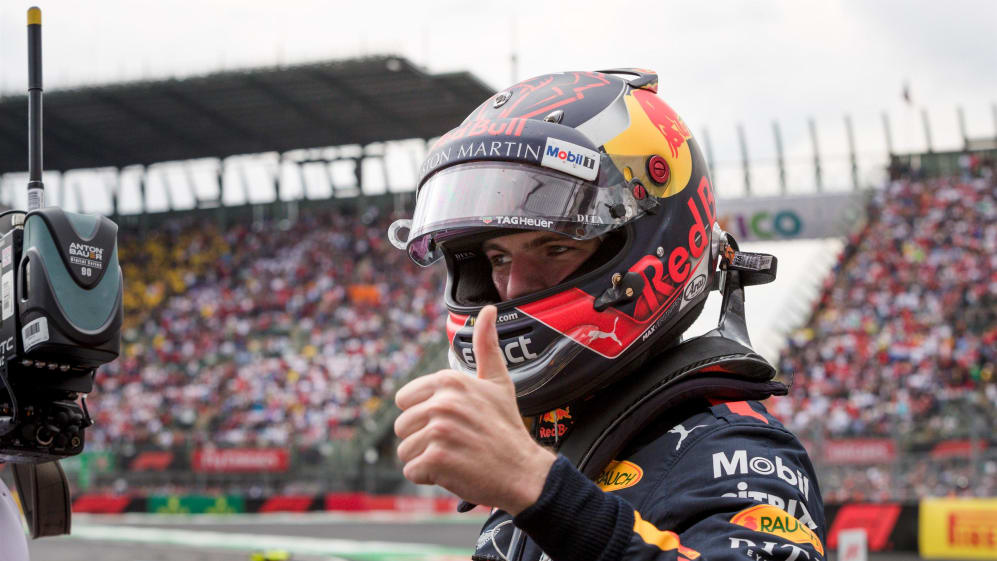 5. Daniel's wretched luck
By contrast, poor old Dan Ricciardo's Sunday was another bust – literally.
He took a big psychological blow by losing the advantage of pole immediately and dropping to third, and thereafter seemed unusually tentative in traffic on two occasions. But he did a great job to keep Sebastian at bay for so long and to bring his tyres back and set a fastest lap. He would probably have been on the podium when it all went wrong hydraulically on the 52nd lap, and he was unusually down afterwards.
"This sucks and it is at a point where I feel why should I even come on a Sunday? There hasn't been a clean weekend for so long due to many different reasons and it's breaking my heart. Deflated comes to mind, but this feels deeper than that.
"I put it on pole but lost out at the start. It just doesn't seem to happen for me on a Sunday, even if I have a good Saturday. I don't want to end it like this and I know nobody is doing it deliberately, but I just can't seem to catch a break and a double podium for the team today was exactly what we all wanted. I'm a very positive guy and I will probably still wake up tomorrow with some sort of positivity."
That sounded so uncharacteristic that you really had to feel for the guy. The big question remains: what does he have to do to turn his wretched luck around before he leaves Red Bull?
6. A great day for Renault…
Nico Hulkenberg's drive to an eventual sixth place for Renault, on a day when neither Haas scored, will go a very long way to ensuring that the Regie retain their current fourth place in the constructors' stakes. But it could have been even better had not fast-starting Carlos Sainz dropped out after 28 laps when his electrics cut out and dumped him by the side of the road.
Is it my imagination, but has the Spaniard been a lot closer to his team mate of late?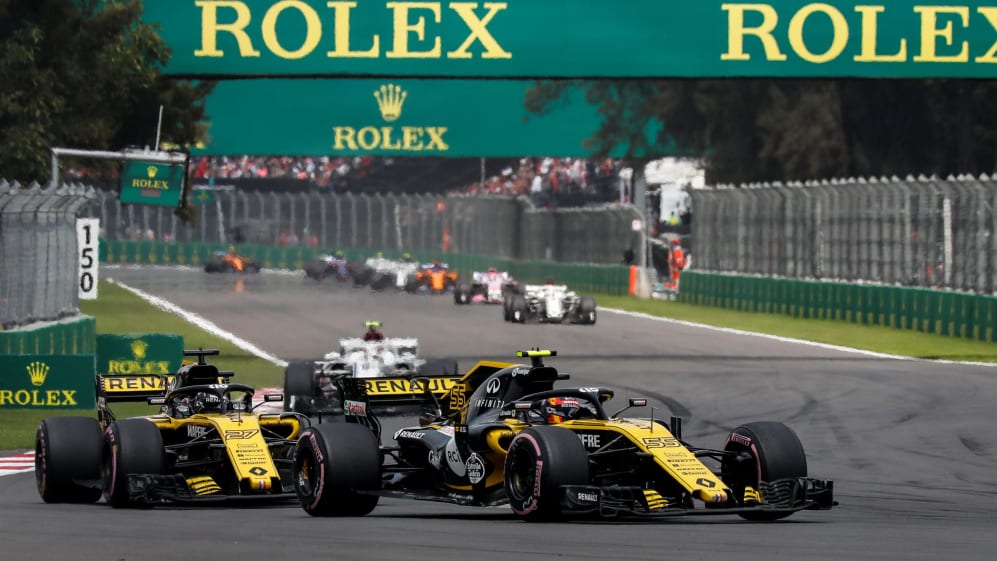 7. …and for Sauber
With Charles Leclerc waging a great war with local hero Sergio Perez, and Marcus Ericsson fighting back strongly from a long pit stop, Sauber ended the day with eight points, and thus moved ahead of Toro Rosso and into eighth place overall on 36 points to the latter's 33.
There's a lot going on at Hinwil right now, and while losing Leclerc to Ferrari next year will be a significant blow, the team continue to make some excellent progress.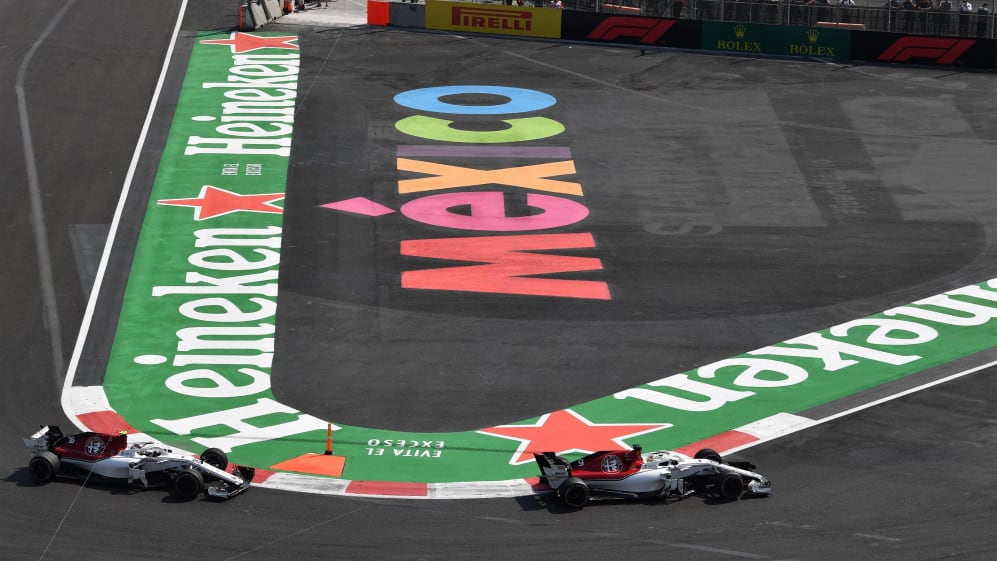 8. Stoffel proves a point
Mexico was easily Stoffel Vandoorne's most convincing F1 outing, especially as he had dropped to 19th place on the first lap. The quiet Belgian was always in the hunt for the final points, and had some neat dices on the way to an eventual eighth place for McLaren.
He proved his point well, which is that he deserves to stay in F1, rather than having to settle for Formula E. It's hard to believe that such a promising star's F1 career really is now over.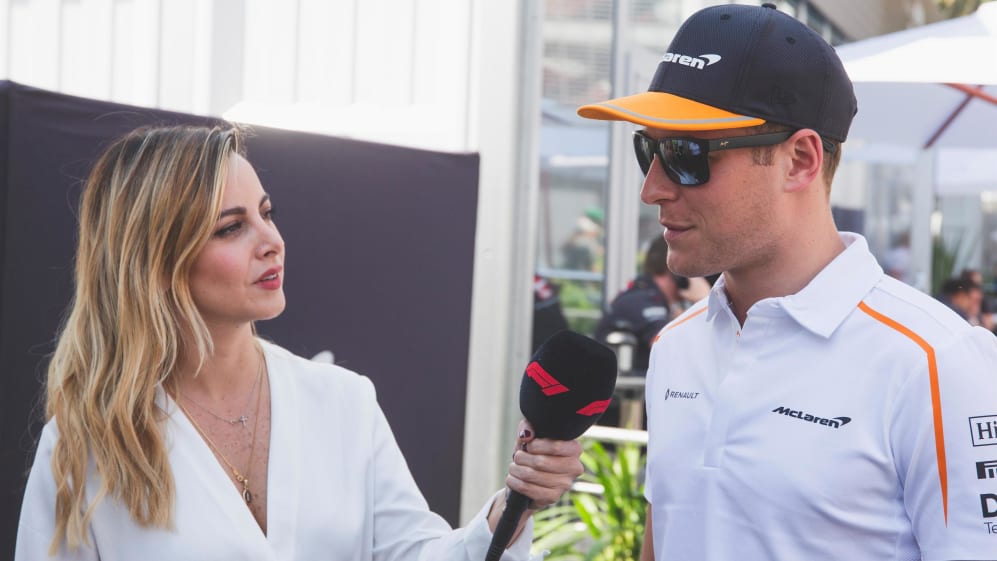 9. Another tough one for Checo
Force India's strategy called for Esteban Ocon and Sergio Perez, the latter on his home ground, to start on supersoft tyres and run ultrasofts later when the fuel load was lighter.
Despite this, Checo was able to run hard with Leclerc's hypersoft-shod Sauber, and they had a terrific fight until the pink and white car suffered a leaking brake caliper seal and had to stop after 38 laps.
That was a huge blow not only to his adoring countrymen, but to Force India's prospects of scoring the same number of points as Racing Point as they did prior to the takeover of the team August.
10. Viva Mexico!
Nobody currently does the pre-race ceremony better than the Mexicans.
Last year the grid featured many figures in Dia dos Muertos costumes, and the celebration of the country's history and culture was sensational. But this year's ceremony was even better. It featured Mexican mythical creatures called alebrijes - brightly coloured, often monstrous hybrids composed of the parts of more than one animal, both real and fantastic. Mythological beasts have long appeared in Mexican culture, notably ancient deities such as Mexica god Quetzalcóatl (the feathered-serpent).
This is exactly what F1 should capture, a blend of modern sport and a nation's mythical or cultural past, plus a dash of human spirit, and I have never seen a more impressive ceremony.
They had a good crowd, too – 334,946 – and deserved it. Coming back to Mexico, one of the greatest aspects has been the pleasure of being welcomed by warm people who truly get and love F1.