Opinion
DT'S 10 THOUGHTS… On Russia and beyond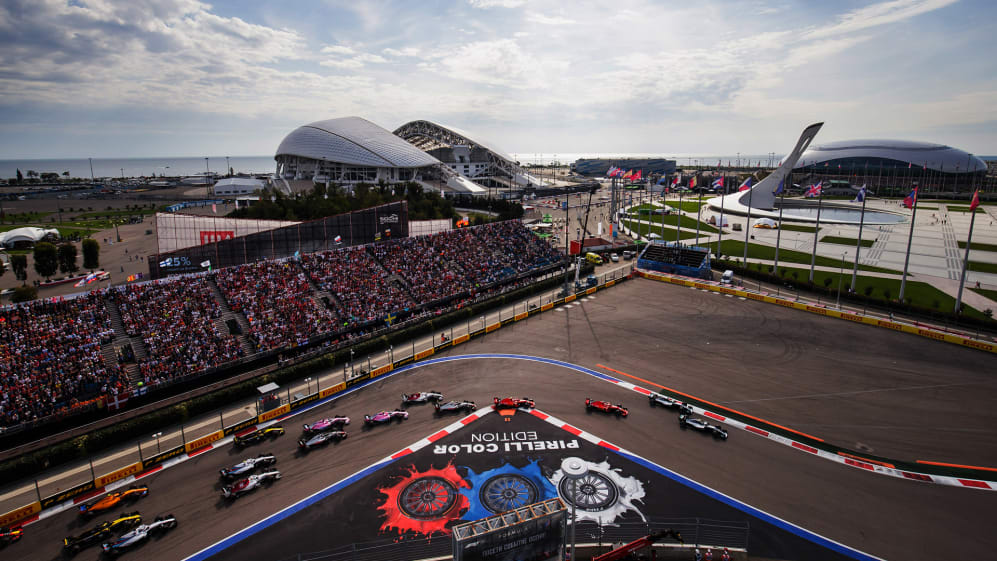 A celebrated Formula 1 journalist with more than 500 (consecutive) Grands Prix' experience, David Tremayne is one of those familiar paddock figures who has seen it all, met them all, and written about it all, over almost five decades of F1 racing. So what's on his mind after round 16 in Russia…
1. Were Mercedes right to ask Bottas to move over?
In an ideal world, drivers would run every race mano a mano, even team mates, because everyone wants to see what they believe to be a real race.
Lewis Hamilton's demeanour after winning his eighth grand prix of 2018 and the 70th of his career, spoke volumes about the embarrassment he felt in being handed the win by his team mate, and Valtteri Bottas' stony expression said all you needed to know about how he felt.
I have to say that I admired both men and thought they handled a difficult situation with aplomb.
The first thing Lewis did when he got out of his Mercedes, after a bit of a wrestling match with his head protection, was to find Valtteri and let him know that it had not been his request that he move over. And Valtteri bravely made all the right noises about the team coming first even though he must have felt like his own people had thrown him under the bus.
In a corporate sense, yes it was. As Valtteri pointed out, it doesn't matter to the team what order the drivers finish in as far as the constructors' championship is concerned; a 1-2 is a 1-2, whether it's Hamilton-Bottas or Bottas-Hamilton. And in the drivers' stakes, Lewis is fighting for the world championship, where he is not.
In a sporting sense? That's harder to say.
I'm not a fan of team orders, but at least this one was understandable given the high stakes, and a lot better than the order Ferrari used on Rubens Barrichello in Austria in 2002, to hand over a win that was clearly theirs by right at a time when the championship battle was in its seasonal infancy.
2. Ferrari are still tripping over small things
Ferrari looked a lot stronger in Sochi than they did in Singapore, but I still have the feeling that somewhere in the past few races they have lost their mojo.
I'm sure that Mercedes have improved their car, rather than Ferrari losing their speed. But I also believe that the operational side is letting the reds down.
Besides Vettel's mistakes in Baku, Paul Ricard, Hockenheim and Monza, there have been team snafus. In Belgium Seb was heard getting angry on the radio when he feared his mechanics were going to inadvertently damage his floor pushing his car back into the garage. He thought the team's strategy in qualifying in Italy cost him his shot at pole.
The tyre choice in Singapore was arguably too aggressive, and the early stop to try and get the undercut on Lewis smacked of desperation and backfired as Max Verstappen made up a place.
In Sochi, for only the second time this year, the SF71H wasn't quick enough, but the inner turmoil was evident when the team tried to send Vettel and Raikkonen out at the end of FP3 when there was never going to be enough time. Vettel got stopped at the end of the pit lane, which was by then closed. Raikkonen was left swearing in pure disbelief as he was sent out of the garage and then told immediately to stop the car, having already questioned why everything was being done so late in the session.
Seb was right recently when he suggested that, rather than Hamilton and Mercedes, Ferrari are their own worst enemy, and until that problem is resolved, it's difficult to see them getting back ahead of the rejuvenated Silver Arrows.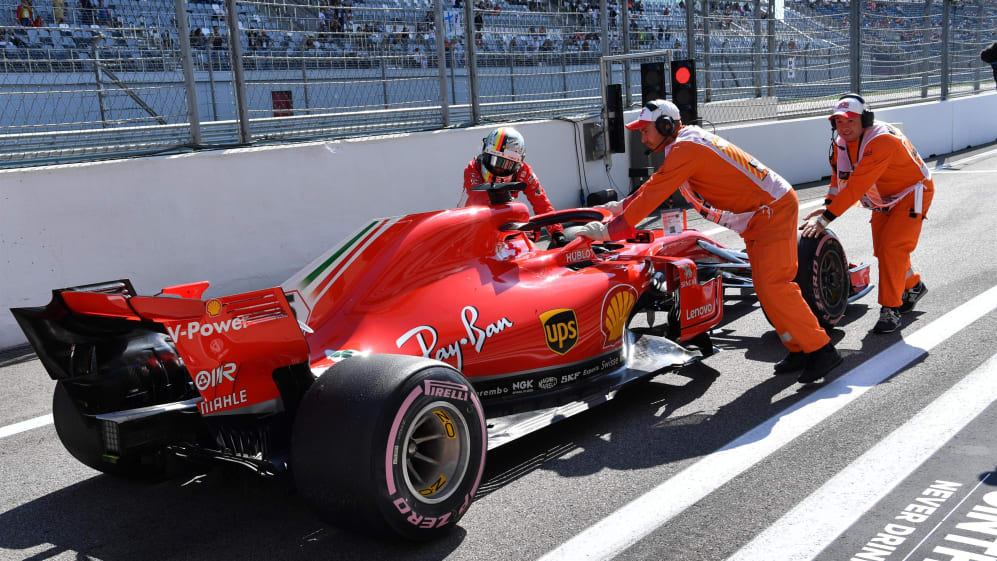 3. Did Sebastian move twice?
Lewis is convinced that he did during their fight over second place on the 16th lap, after Seb had surprisingly got ahead of him after getting the undercut with his lap 13 pit stop. Sebastian said he didn't think so.
"I got the slipstream down to Turn 1 and pulled out and Sebastian moved and then moved again and at the time if I hadn't braked I would have been in wall," Lewis said. "I felt from my cockpit view that the move was like a double move, but luckily I got away without damage and was quite forceful in the next corner."
Seb had a slightly different view.
"We got the undercut, which was good, and then it was clear that Valtteri was dropping back to make my life difficult. Then I had a bit of a wobble into Turn 13 and that gave [Lewis] the DRS down the straight and I saw him coming. I thought I just moved to cover the inside before braking. I didn't think I caused irritation. Obviously I was then compromised on the run out of Turn 2 after defending my position, and after that it was very difficult to see where he was. Then I saw his tyres and knew he was there [alongside going into Turn 4]. I didn't want to be a complete arse and push him into dirt and the wall, so I had to give him the entrance to Turn 4 otherwise at some stage it would have become silly. Obviously I was not happy, and unfortunately we lost the position."
I was a bit surprised that the stewards – Emanuele Pirro, Dennis Dean, Garry Connelly and Vasiliy Skryl – decided it was no foul, but let's just say that it looked a bit hairy when Lewis had to brake hard to avoid a shunt.
The wisdom of letting them race without threat of subsequent penalty was quickly proved right when Lewis settled things the racer's way with a decisive pass two corners later.
4. Max's happy birthday
What a fantastic opening lap Max Verstappen drove! Obviously, turning 21 suited him. He was 19th on the grid after his engine penalties, but 13th at the end of the opening lap and then on successive laps 11th, ninth, eighth, seventh, sixth and fifth, despite running soft Pirellis where many of his rivals were on the supposedly much quicker hypersofts.
He moved into the lead on the 18th lap when Kimi Raikkonen completed the top four runners' stops, and stayed there until lap 43. He figured all along that fifth place was the best he could hope for, but nobody expected him to lead for so long, against faster rivals on fresher rubber.
It was the best birthday present he could have given himself, and a much-needed tonic in an otherwise rather downbeat race. I thoroughly enjoyed it.
5. Yet more confirmation of Leclerc's potential
Many eyes were understandably on Max Verstappen's excellent process in the early laps, but in a slower car (albeit on faster, hypersoft tyres), Charles Leclerc was also a man in a hurry. He admitted that both moves he pulled to get from seventh on the grid to fifth after two laps were right on the edge, but that's the name of the game and he got them both done cleanly, one on Esteban Ocon and the other on Kevin Magnussen. And remember: Neither of them are men to give places away easily.
After that he had a lonely race, but seventh place meant that a Sauber were best of the rest, which was a highly credible performance. Something for Sebastian Vettel to ponder for 2019, I would suggest.
6. Magnussen equals Hulkenberg and doubles Grosjean
Kevin Magnussen might have been obliged to surrender a place to Charles Leclerc on the second lap after his own great start took him to fifth initially, but his drive to eighth for Haas was a fine performance – especially as he had the two Force Indias breathing down his neck from lights to flag. For me, this was KMag at his best, on the weekend when he and team mate Romain Grosjean were both confirmed for 2019. Besides bringing him into seventh place overall in the drivers' standings, on 53 points apiece, it also virtually doubled Grosjean's score. The Frenchman has 27…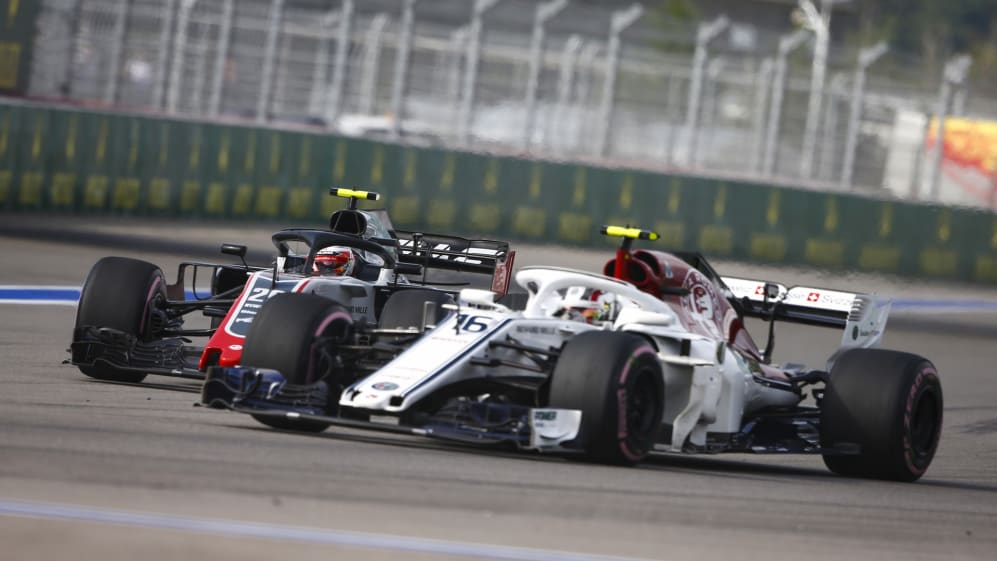 7. Track limits a talking point again
Frankly, the way that some drivers treated the run-off areas in the F2 and GP3 support races was a disgrace. They should be delineated as emergency sections of road, and not be considered part of the track for racing on.
On Sunday morning, race director Charlie Whiting issued a warning to the F1 brigade not to follow suit.
'As you know, if a driver cuts behind the apex of a corner, on the exit of Turn 2 for example, but doesn't gain a place or a clear time advantage, no action is likely. A second occurrence will however result in a report being made to the stewards.
'A report will also be made to the stewards immediately if any driver is suspected of deliberately cutting a corner in order to avoid being overtaken. This will be reported as a possible case of leaving the track without a justifiable reason.'
I'd have liked to see mention of penalties for those who left the track and came back on even if they didn't overtake or avoid being overtaken, but just so that they could maintain momentum which might then help to pass someone whose driving was more circumspect (read honourable).
Either that, or a solid wall being placed in the offending run-off areas…
That, of course, would go against safety, but it annoys me when drivers moan about the need for run-offs on safety grounds, then immediately abuse them at will if they think they can either gain advantage, or avoid being disadvantaged.
You can't have it both ways, guys.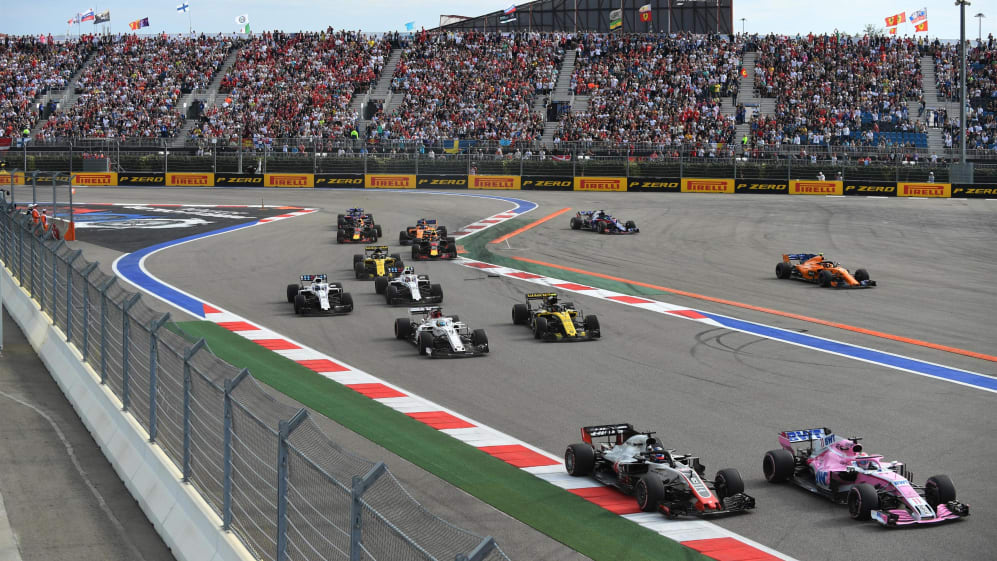 8. Toro Rosso: A mystery emerges
Toro Rosso had a horrible race, for a mysterious reason. Both Pierre Gasly and Brendon Hartley went out early because of the same brake problem. The front brakes got very hot, which caused a piston in a front calliper to get stuck.
Both drivers felt problems through the brake pedal, and spun as the travel increased unexpectedly in the opening laps. But the really weird thing was not just that it struck both at an almost identical point of the race, but that the cars were in exactly the same specification in which they had gone into parc ferme after qualifying.
It will be interesting to hear what the team have to say in Japan, having investigated the matter further. It's safe to say Pierre and Brendon will be desperate to avoid a repeat...
9. Lando goes on work experience
You don't think of a racing driver, especially one who is about to graduate to F1, having to wield a broom. But that's exactly what Lando Norris has been doing of late. And after his disastrous F2 weekend in Sochi he was probably wishing he could have stayed home and kept sweeping floors.
His pit stop in Saturday's Feature Race was a nightmare as he ventured into the wrong pit, and then either took off or was waved off before the man with the right front wheel had finished doing his thing with the wheelgun. Exit one unhappy racer.
On Sunday he was angry to have been penalised for being out of position on the formation lap, and again failed to add to his score. That meant it was lights out for his title aspirations.
They say a humbling is good for the soul, and while he doesn't strike me as a person who needs taking down a peg or two but rather worryingly mature young racer in many ways, I like the idea that he's doing a form of work experience, learning McLaren literally from the bottom, as part of the process of really getting to know more people within the team for which he will be driving in 2019. I suspect it won't be long before he has the workforce rooting all the way for him.
10. After Esteban and Stoffel, what does the future hold for George and Alexander?
I think it's appalling that we won't see either Esteban Ocon or Stoffel Vandoorne racing in F1 next year - it strikes me as a major waste of talent.
And now it's beginning to look increasingly likely that the two men left fighting for F2 honours – George Russell and Alexander Albon – may similarly find themselves with nothing to drive in the Big League in 2019.
I have my fingers crossed that George may yet get a Williams seat, but Alexander, with whom I am increasingly impressed, is headed off to Formula E for a three-year spell with DAMS to pay back their faith in running him in F2 this year (where he has won four races).
These things should worry us all – no-one wants to see the F1 driver pond growing stagnant. But then there are only 20 seats and there is plenty of talent out there...