Opinion
DT's 10 THOUGHTS… On Barcelona and beyond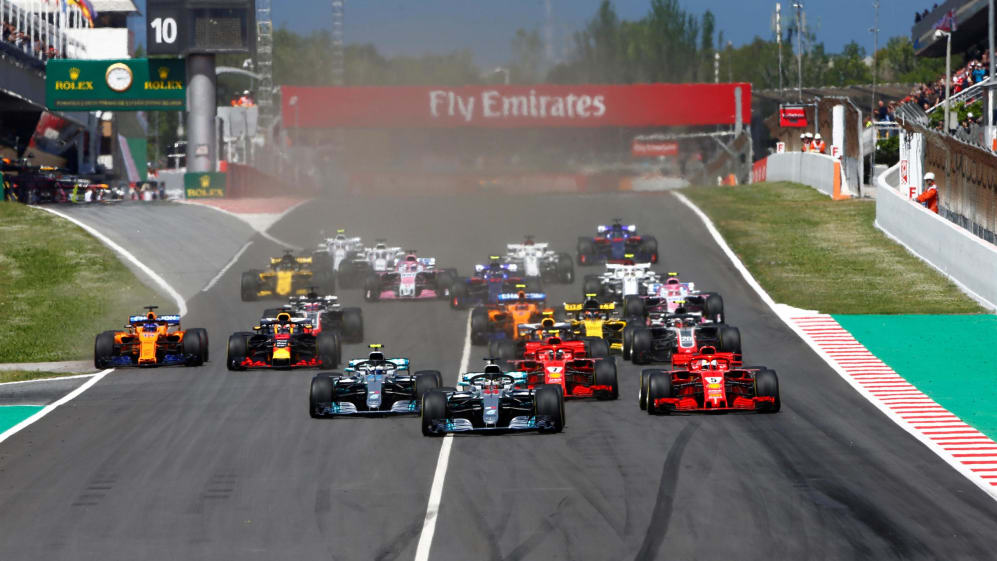 A celebrated Formula 1 journalist with more than 500 (consecutive) Grands Prix' experience, David Tremayne is one of those familiar paddock figures who has seen it all, met them all, and written about it all, over almost five decades of F1 racing. Here, he shares his thoughts after round five of the season in Spain…
1. Lewis keeps it real - as always
There's been far too much nonsense talked in some isolated quarters that you never know which Lewis Hamilton is going to turn up on any given Grand Prix weekend. As if sometimes he just isn't motivated.
Doubtless the peddlers of this will believe that the real one was driving in Barcelona. The reality is that the real one has been driving Mercedes #44 all season, but just hasn't been able to get it handling exactly the way he wants it to. Until Sunday.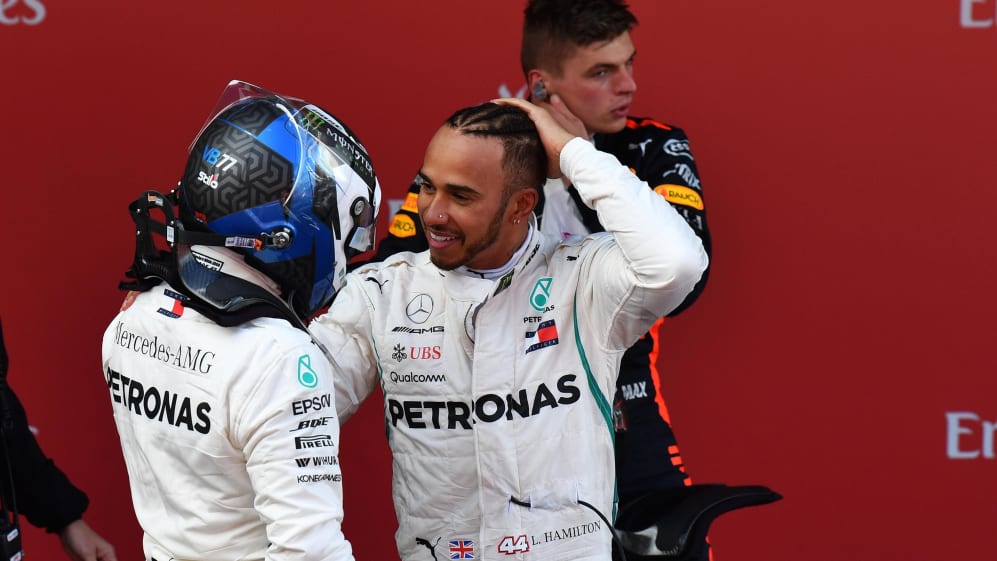 Inheriting the win last time out from Mercedes team mate Valtteri Bottas really hurt this true racer's pride, so he was delighted to find that he and his engineers had hit the W09's sweet spot at last in the race, and he drove a blinder.
"Anyone who wins wants to do it that way," he said, after dominating the Spanish GP to take his 64th success from his 74th pole position, and extending his lead in the world championship to 17 points over Sebastian Vettel.
As they say, sometimes you eat the bear and sometimes it eats you. On Sunday, Lewis ate Mummy Bear, Daddy Bear and Baby Bear, to take his second win in as many races.
2. Valtteri's still staking his claim
I like Valtteri Bottas. Last year, after he won in Austria and Sebastian Vettel did nothing but carp about how he jumped the start even though it was proved – by the FIA – that he didn't, I promised him dinner in any global restaurant of his choice - provided that the next time that happened in a press conference he would lean over to Seb and utter four well-chosen words. Sadly, Valtteri is too much of a gentleman and said he could never do that.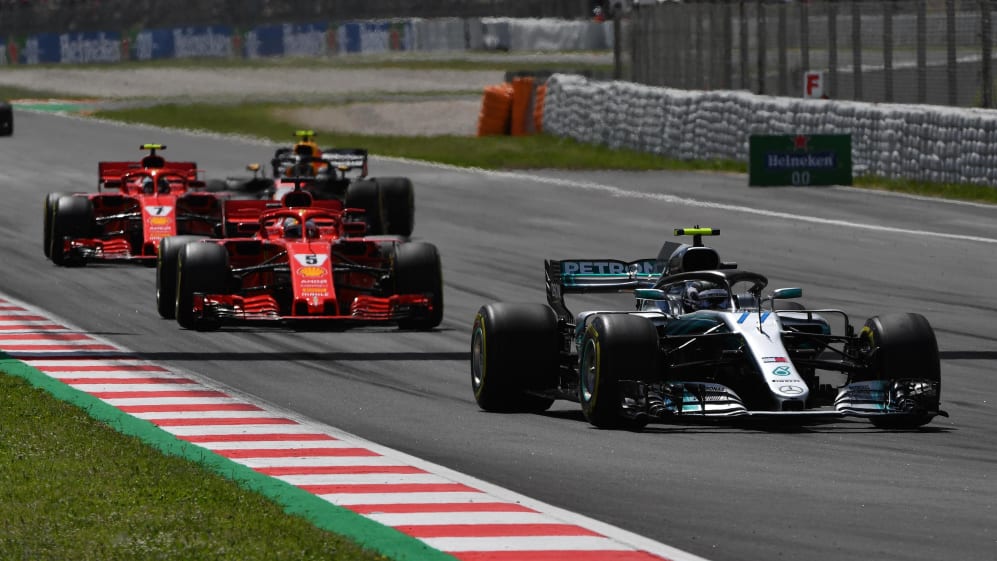 What he can do is win races. He's already proved that, but his pace in Bahrain, China and Baku underlined that, before ill fortune of one sort or another denied him.
I felt sorry for him this weekend, when Lewis smashed everyone, but I firmly believe his time will come. If I were Daniel Ricciardo or Esteban Ocon right now, I wouldn't be getting measured for a pair of white overalls for 2019 just yet. Mercedes love Valtteri, and I don't think it will be just Lewis who soon re-signs for them.
3. A shadow over the Scuderia
Sebastian Vettel has fundamentally been out of luck in recent races, for reasons not always within his control. But he could at least comfort himself with the thought that the Ferrari SF71H is the fastest car in the business this year.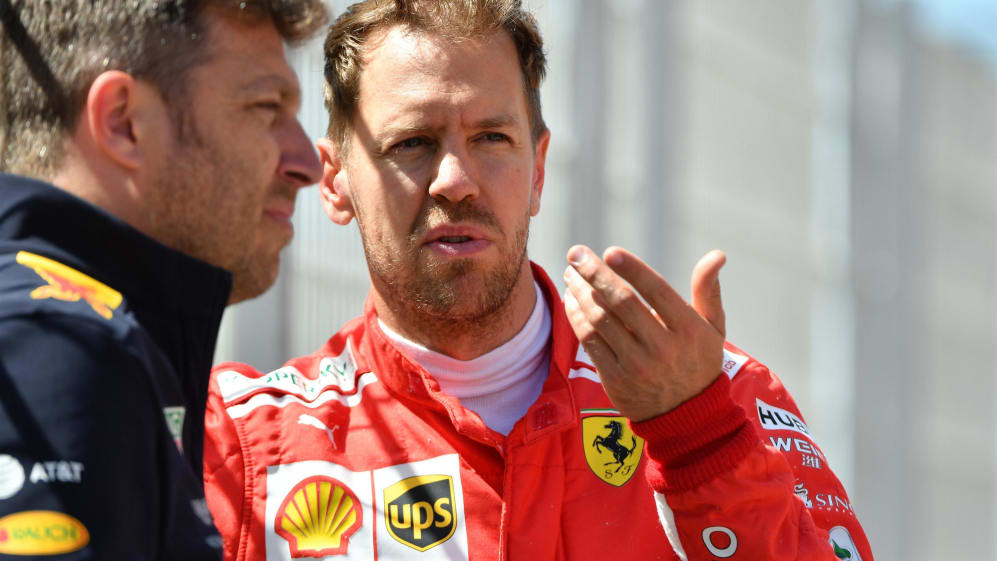 There was a lot of talk of the possibly deleterious effects of the new surface and the bespoke thinner-tread Pirelli tyres; they may or may not have been red herrings, and we'll have to wait a while longer to see about that. But however you cut it, Spain was a major setback for Ferrari.
For the first time this year, they couldn't get the Pirellis working the way they so magically and effectively had in the previous four races, and in the race Seb had no choice but to go for a two-stopper as his car was destroying even a medium left front as it understeered badly.
How quickly they can bounce back will be a key point to watch in both of the upcoming races, in Monaco and Canada, which in theory should suit them much better. But there's a shadow over the Scuderia all of a sudden, because the old adage has it that the Circuit de Barcelona-Catalunya tends to be a good litmus test for rest-of-season form.
4. Which size window is best?
Just how tricky is it to keep the latest Pirelli tyres at their optimum working temperatures?
Let's say the operating range of last year's tyres was like your typical semi-detached house's double-glazed front window; this year it's more like the slit you might find in the wall of a medieval castle.
"It can literally be," Mercedes' chief strategist James Vowles reflected on Sunday evening, "like threading a needle."
Our hands are very sensitive parts of our bodies, so imagine if you put one on something relatively warm. Then put it on something slightly warmer. Could you honestly determine that one was four degrees warmer than the other?
But that is the sort of range in which the drivers have to keep, say, Pirelli's supersofts in order to generate maximum grip, and the range isn't an awful lot wider on the other compounds. So you can imagine the problems they have when running under the Safety Car or even the Virtual Safety Car (see video below for evidence), let alone if the set-up isn't spot-on.
Lewis admitted that he was struggling in practice and qualifying with a car whose rear end moved around too much for that very reason, sapping his ultimate confidence in it. Despite that he was scintillating in Q3 when he took his critical 74th pole position by four-hundredths of a second from Valtteri. But he gave the impression that he was slightly bemused to find that his set-up, especially the rear wing, was so spot-on come the race.
He also said that sometimes you can do all the right things, wrapping your tyres in their heating blankets before slapping them on, and then driving the life out of them trying to generate the right amount of heat during your warm-up lap, only to find that they still behave like cold tyres when you go for your fast time…
That sort of thing is what makes it so hard to develop a genuine explanation of your car's performance on any given weekend if, like Ferrari, you suddenly go from hero to zero without having a clue why.
What really made an impression on me was Daniel Ricciardo's post-race comments. At one stage he was running quickly enough to set the race's fastest lap on three occasions, but he said that each time the level of grip would drop so much on the very next lap that he almost spun.
It's an artificial situation, of course, and as a purist it irks me.
I'd love to see drivers racing hard on tyres that can take it. But when it throws up unexpected race results, perhaps we should be grateful.
5. Reasons to be cheerful at McLaren
A lot of work went into the McLaren MCL33 that appeared in Barcelona. It is the car with which the team should have started the season – but, better late than never, as they say.
Fernando Alonso liked it in practice and qualifying and looked good at times, especially when he put it eighth on the grid right at the leading edge of the midfield battle. He got through to Q3 using supersofts, however, whereas Kevin Magnussen, Carlos Sainz and Romain Grosjean all did their fastest Q2 times on softs. That should have benefited the Spaniard in the opening laps, but he didn't get a great start and had to go round the outside of the rotating Grosjean, which cost him whatever advantage his tyre choice might have conferred.
Thereafter in the race he couldn't find the way past Charles Leclerc's Ferrari-engined Sauber until the 42nd lap, which backed up Max Verstappen's assertion that Red Bull need more power from their Renault motors. That might come by Canada.
Overall, given the expectations raised by the qualifying performance, eighth place was disappointing. But the Woking team definitely took a step forward, and Monaco should favour them more. If Renault decides to liberate the extra 15 bhp that they have been keeping up their sleeve in the interests of reliability, Canada might give us a truer indication of how much ground remains to be made up on the Big Three.
6. Leclerc continues to blossom
I'm really enjoying watching Charles Leclerc's F1 career taking off.
It's always fun when you 'discover' a young upcoming driver who is worth monitoring, and over the years there have been many, going as far back as the likes of Roger Williamson, Tom Pryce and Tony Brise in the Seventies. You start to follow them, and you enjoy seeing them fulfilling their potential. That's one reason why I wrote my book The Lost Generation, because it hurt so much to see that potential go unfulfilled.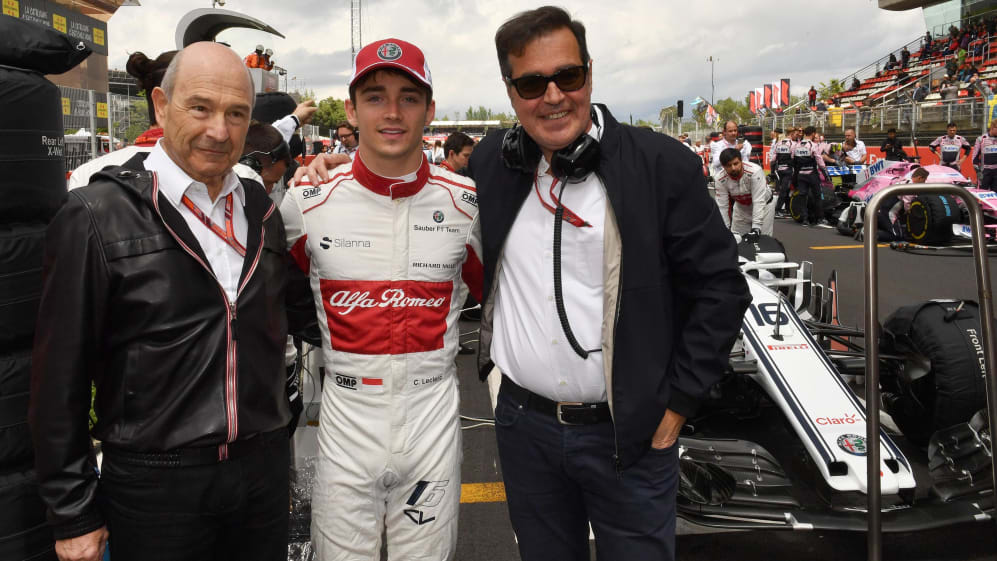 Charles didn't have quite the start to his season some had expected, but I like the honest manner in which he took that on the chin, admitted that there were things he could have done better, and got things sorted.
His drive in Baku was excellent, and he did it again here, holding off Fernando Alonso for a long time with the same ease with which Max Verstappen held off Kimi Raikkonen here in 2016 – but only five races into his F1 career.
I can't wait to watch him at home in Monaco next time out…
7. A welcome return
No, that familiar face at McLaren over the weekend was neither George Clooney nor Hugh Grant. Instead it was Martin Whitmarsh, the former boss of the team who hasn't been in an F1 paddock since the Brazilian GP in 2012.
Always one of the more sensible members of the circus, he looked relaxed and happy as he expounded his views on the sport in his usual forthright and erudite manner. It was a social visit, but I'm sure I'm not the only one who would like to see his talents – and integrity - brought back to F1 from America's Cup racing.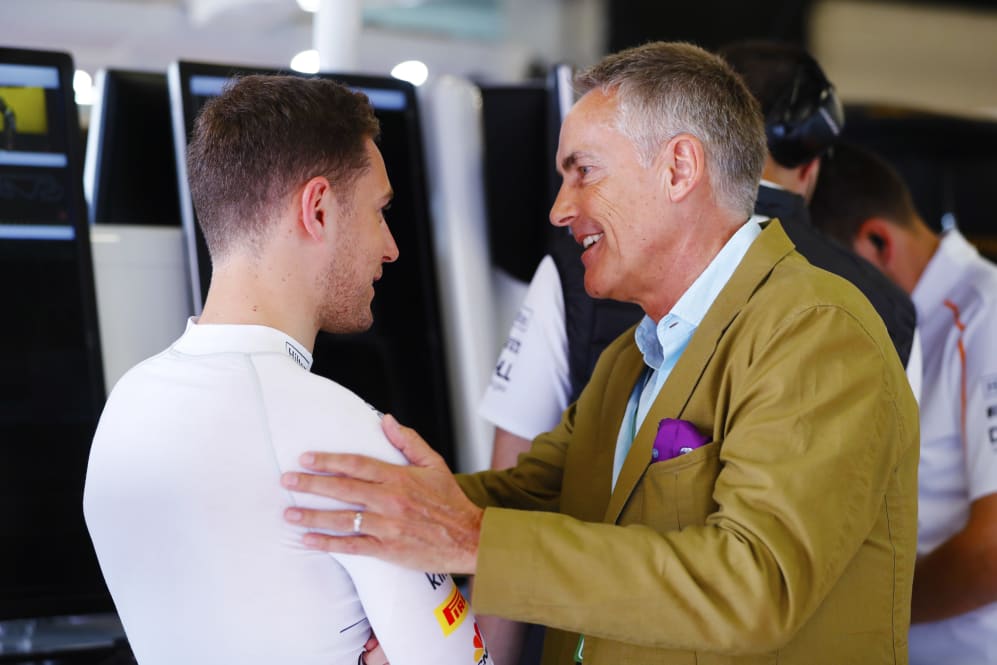 8. Time to ask the drivers?
Sebastian Vettel was in great form in the post-quallie presser, giving his candid views on a few issues. I thought he made an excellent point when speaking of how the aero rules have vacillated one way and then another over the years, and said he found it a "bit comical".
"In 2009 we went, let's go less aerodynamics and better racing. In fact, I think it didn't change too much. Then we said the cars are too slow, let's put more aerodynamics and make them wider, more spectacular.
"All the drivers' feedback was thank you very much, spectacular, that's what we would like. More challenging, you see us more exhausted after the race. And now we want to make them slower again. It's a bit like cruising to America and changing direction 100 times.
"I think you should ask us what we need to overtake. I mean, we are drivers… Not to say that we know everything, we don't anything about engineering the car, but we know how the cars feel, how to drive them.
"And their limitations to overtake. But we're not really asked…"
Interesting comment, huh?
9. Miami? Bring it on - please!
It looks like a Miami GP could be a goer for 2019. That would be a blast, and though Lewis Hamilton wasn't overly enamoured of the proposed track layout that has been doing the rounds, I liked the curving main straight which led to a hairpin and then a long return straight – it reminded me of Shoreline Drive at Long Beach (pictured below).
I'm told that a couple of railway lines might need to be circumnavigated – possibly being 'filled in' by day and reopened by night – but the prospect of a second race in the US has me salivating happily.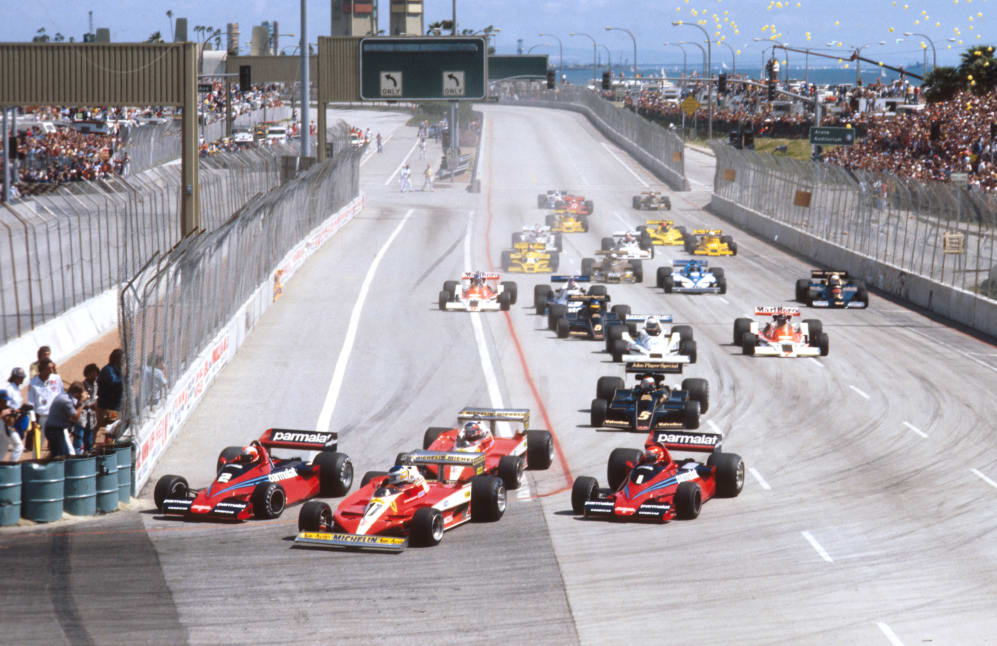 10. Old friend, wasted talent
Somebody clapped a pair of hands on my shoulders in the paddock on Friday, and I was delighted to turn and see former sportscar World Champion Neel Jani beaming happily.
We fell into conversation about the unfettered 'Evo' version of the Porsche 919 Hybrid LMP1 car with which he recently broke the unofficial lap record at Spa-Francorchamps circuit with a time of 1m 41.770s compared to Lewis Hamilton's 2017 F1 pole time of 1m 42.553s for the 4.352-mile track.
It featured revised aerodynamics and 720 bhp rather than 500 from its 2-litre V4 turbo, and he hit 223 mph on the Kemmel Straight. It was a whopping 12s faster than its pole position for the 2017 WEC race.
As he breathlessly described its awesome performance I was reminded once again that, together with Tonio Liuzzi, he was one of those talents lost to F1. But at least Tonio got his chance (and overtook one M. Schumacher twice on the first lap of his debut at Imola). I still feel it's a massive waste that Neel never got his.