Opinion
DT's 10 THOUGHTS… On Baku and beyond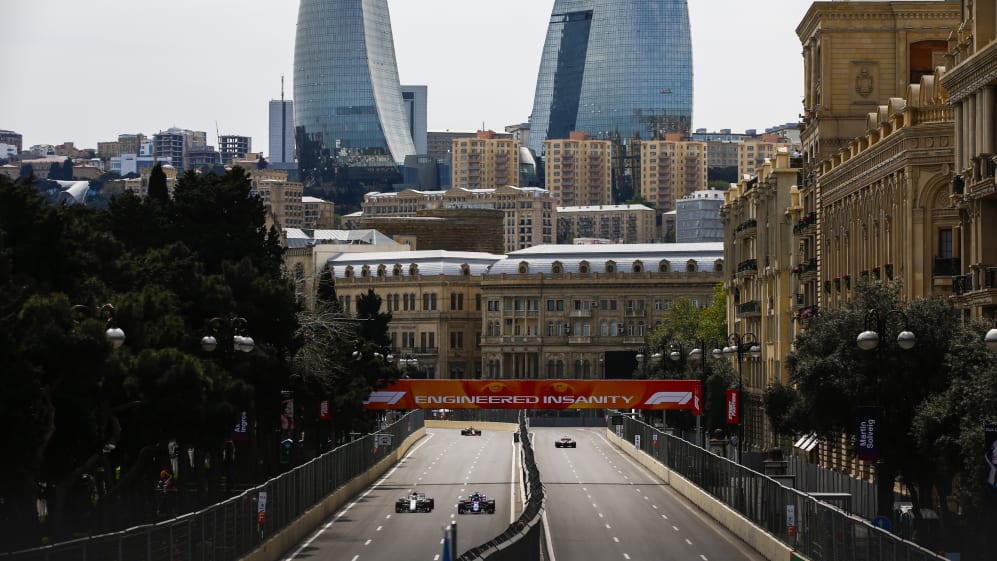 A celebrated Formula 1 journalist with more than 500 (consecutive) Grands Prix' experience, David Tremayne is one of those familiar paddock figures who has seen it all, met them all, and written about it all, over almost five decades of F1 racing. Here, he shares his thoughts after round four of the season in Azerbaijan…
1. Grace in victory
Lewis Hamilton found himself in an unfamiliar situation in Baku. Sure, he won for the 63rd time, but he wasn't used to inheriting it and that made him uncomfortable.
No, he said, he wasn't going to complain about winning. But he was late for the podium because he followed his heart and nipped upstairs at Mercedes to offer consolation to Valtteri Bottas, who did a better job of saving his tyres early on, then lit the candle in a tough pursuit of Sebastian Vettel that should have led to him winning - after the Red Bull catastrophe favoured him with a Safety Car intervention of course.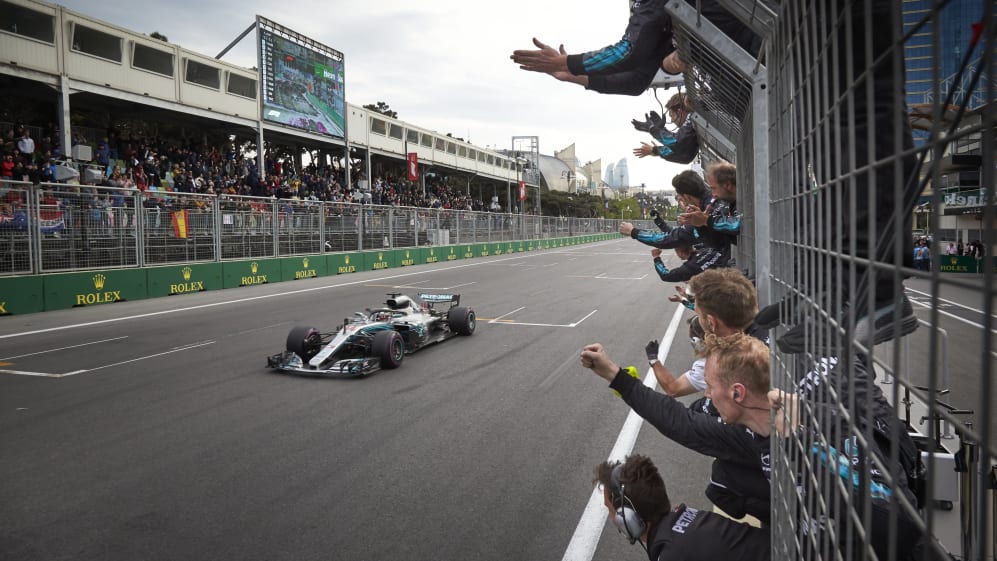 There's grace in defeat, then there's grace in victory, and not a lot of team mates would have behaved the way Hamilton did.
"It doesn't feel like justice for Australia, or relief, either," he said as he took the championship lead. "It's actually quite humbling. I kept pushing and never gave up, hoping something would happen, and it did. But I didn't feel worthy of the win. I made a lot of mistakes today, which I don't normally do. My normal level is eagle, birdie, but today it was more par and a couple of bogeys! I wouldn't have caught and passed Valtteri in the final laps, without his problem."
2. Should Seb have waited?
Did we see a glimpse of Sebastian Vettel's impetuosity again on Sunday afternoon?
The German took his 53rd pole position and seemed set for victory as he kept ahead of Lewis Hamilton and ran eight laps longer in his first stint, and then was chasing along waiting for Valtteri Bottas to stop. It might have been close with the Finn towards the end, but that denouement never came after the second Safety Car deployment turned things on their head.
Seb was astonished, forgetting that similar fortune had handed him the win in Melbourne.
"When the Safety Car pulled away, I saw a gap and I went for it, but obviously it didn't work," he said. "So, now it's easy for everyone to say that it was too big a risk, but I was driving at 330 km/h on the straight, there was no reference on the left and I didn't really have many options. Lewis was on the right, while Valtteri was ahead, but I couldn't really go to the right. I also wanted to go for the inside, but once I locked up, it was tough luck."
Indeed it was. Like Bottas, he would have deserved the win. But even some diehard Ferrari fans were wondering afterwards whether he hadn't let his heart rule his head on lap 49, and whether it might not have been cooler-headed to wait a lap and try and pick Bottas off in Turn 1 after building more of a gap over Hamilton and Raikkonen.
3. Applaud Red Bull for letting them race
For the second year in a row the Azerbaijan GP was a spectacular crashfest, and it almost seemed as if the best thing that can happen to you is to suffer some sort of accident damage on the opening lap. Just ask Kimi Raikkonen or Sergio Perez…
But for Daniel Ricciardo and Max Verstappen, their second collision proved embarrassingly terminal.
Doubtless, Toto Wolff and Niki Lauda winced in sympathy. They've had experience of that themselves, with Lewis Hamilton and Nico Rosberg, as had Red Bull when Sebastian Vettel and Mark Webber were partnered in days gone by. Last year Sergio and Esteban Ocon got together here, too, possibly even costing Force India the race.
You don't have to be a genius to understand why crashing into your team mate is deemed to be the ultimate no-no in racing, even if the man driving the same car as you is the one you most have to beat. Even the smallest teams make massive investments, and much though the fans love them, the drivers are still employees. And most likely the highest paid.
It thus takes a special kind of corporate courage still to let them race wheel-to-wheel, so though Christian Horner and Helmut Marko read the Riot Act to Daniel and Max, I applaud them – and Toto and Niki and Bob Fernley - for letting their men race the way they do. It makes F1 what it is, and I hope that always remains the case.
4. Sergio Perez – due another top-team chance?
I've had my ups and downs with Sergio Perez, probably because I was a Pedro Rodriguez fan as a kid and sometimes I feel he doesn't always show his hero countryman the respect I believe he's due. But one of the reasons I like Checo - whom I believe to be one of the most underrated drivers in the business - is because he is a racer like Pedro was.
His drive in Baku was textbook Perez – early misfortune overcome, recovery accomplished, then a dash of superb opportunism which scored the big result for the little team.
Despite running supersofts when everyone else around him was on ultrasofts at the final restart, and struggling like mad to get them hot enough… He overtook Sebastian Vettel! And kept him at bay! A Force India keeping the race-leading Ferrari behind it! Even if Seb had flat-spotted tyres, that's some accomplishment.
It's past time he got his chance with one of the big outfits, in my opinion. We've seen him in pink, and I think he'd look pretty good in red, too.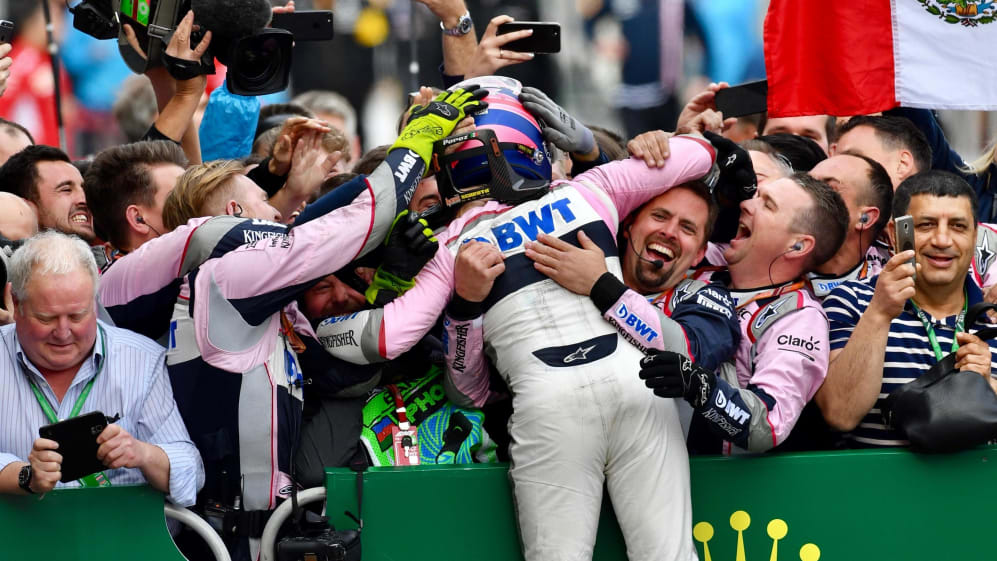 5. Will more fuel make a difference? Maybe not…
I don't want to sound like a harbinger of doom but if, like me, you were hoping that the plan to raise the fuel limit from 105 to 110kg from 2019 might promote harder racing, many drivers seem to think that is unlikely even though the idea is to let them stay on the gas longer and not have to lift and coast to save juice.
Lewis Hamilton just smiled and said he didn't think it would make any difference at all. Fernando Alonso and Sergio Perez agreed.
Daniel Ricciardo sounded more optimistic, however, and so did Max Verstappen, who of course believes you should be pushing every lap.
So we'll have to wait and see what effect that might really have, but besides Albert Park, tracks such as Sochi and the Circuit Gilles-Villeneuve have always been heavy on fuel, so there could be a difference there...
6. Buds of hope at Renault
It was good to see Marcin Budkowski back in the F1 paddock for the first time in a long while.
The Polish-born Frenchman caused a stir when it was revealed that he would leave the FIA, where since 2014 he had fulfilled roles as Task Force Team Leader, Technical and Sporting Coordinator and, latterly, Head of the F1 technical department, in which he was privy to many teams' technical information. Even more so that he was going to head up the technical side at Renault.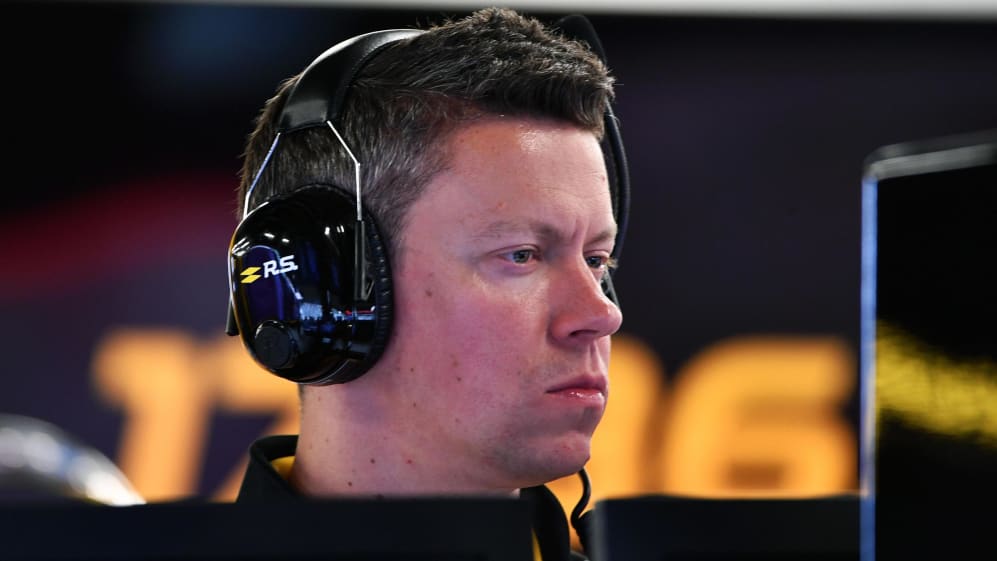 He spent January to March creating a beautiful garden at home, and went to work officially on April 1st. As Executive Director he is tasked with spearheading Renault's attack on the top three teams.
Budkowski is a very highly educated engineer who has a masters degree in aerodynamics and worked previously but quietly on the subject at Ferrari and then McLaren, where he ended up as Head of Aerodynamics. He's highly rated by people whose opinions I respect, and also a decent bloke who is very likely to generate the extra impetus that the Regie will need to get back to the days when their cars won World Championships. If I were Nico Hulkenberg right now, I might cautiously be starting to feel that I had finally got myself into the right place.
"I think I might have joined at just the right time," Marcin said with a grin on Thursday.
7. Force India – the masters of bang for buck
I had to smile recently when a gentleman, said to be part of the consortium looking at the purchase of Force India, suggested that he and his partners might demonstrate how to spend money properly in F1.
My feeling is that the little team from Silverstone is already pretty adept at that, and squeezes out more performance bang for buck than any other on the grid.
Year on year, there are predictions that others will overhaul them, yet somehow they are always there or thereabouts. Even when updates don't always work first time out, they eventually get it sorted out.
Right now they have a new front wing which is still awaiting usage, as they focus on getting their floor to work properly, but it should all be homogenised by Canada. Even so, Esteban Ocon and Sergio Perez put the 'compromise' versions of their VJM11s seventh and eighth in the qually line-up, ahead of the Renaults. That put me in mind of last year's race where their clash was the first apogee of their tight intra-team battle (which reached its ultimate climax at Spa). Without that, it's not too fanciful to suggest that they might have won that race.
This time around Esteban got taken out, but Checo scored his splendid podium finish. Small wonder that 'Uncle Bobby' Fernley calls Baku his favourite event.
8. Ferrari tighten up their pit stop act
Remember Kimi's botched pit stop in Bahrain, in which mechanic Francesco Cigarini sustained compound leg fractures? It's was a bit of a 'computer says no' situation like Mercedes' decision not to pit Hamilton in China when Red Bull brought Verstappen and Ricciardo in under the Safety Car.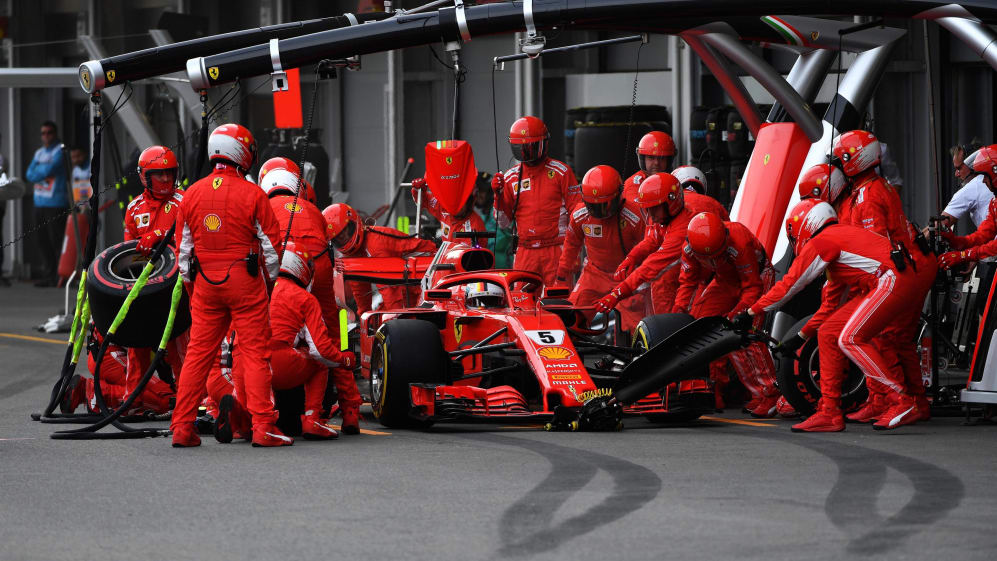 The automated system allowed for one attempt to undo each wheelnut and one to do them up; when each gun did that, the controller at the front of the car got a green light. The problem was that the left rear wheelman tried to undo and then do up the nut but the wheel hadn't actually been changed in between. Hence the problem.
The system now takes into account removal of the wheel and fitting of a new one, and as a back-up there's a controller on the rear axle too, who reports to the man up front.
9. Baku's bright idea
Races such as Azerbaijan are a great reminder of the social benefits of Formula 1.
A good friend told me a great story in Baku, about how somebody very savvy came up with an excellent solution to the problem of finding 1,000 marshals for the race in a country which had virtually no motorsport infrastructure from which to source them.
You could, of course, import them from others countries, as other races have in the past. Originally, Baku had 1,200 marshals, of whom 400 were Bahrainis. But this year the Automobile Federation of Azerbaijan hit on the brilliant idea of approaching major companies in their capital city - such as banks, telecoms, accountants and oil companies - and asking them to nominate a team leader who would then recruit potential marshals from their department at work. The nominees were then trained by a 30-strong Bahraini crew, and the companies involved were each given a dedicated marshalling sector in their name.
That in itself was a brilliant idea, but the side effect was equally impressive: some employees who had not hitherto distinguished themselves at work rose to prominence 'in the field', setting themselves after all on the promotional fast track…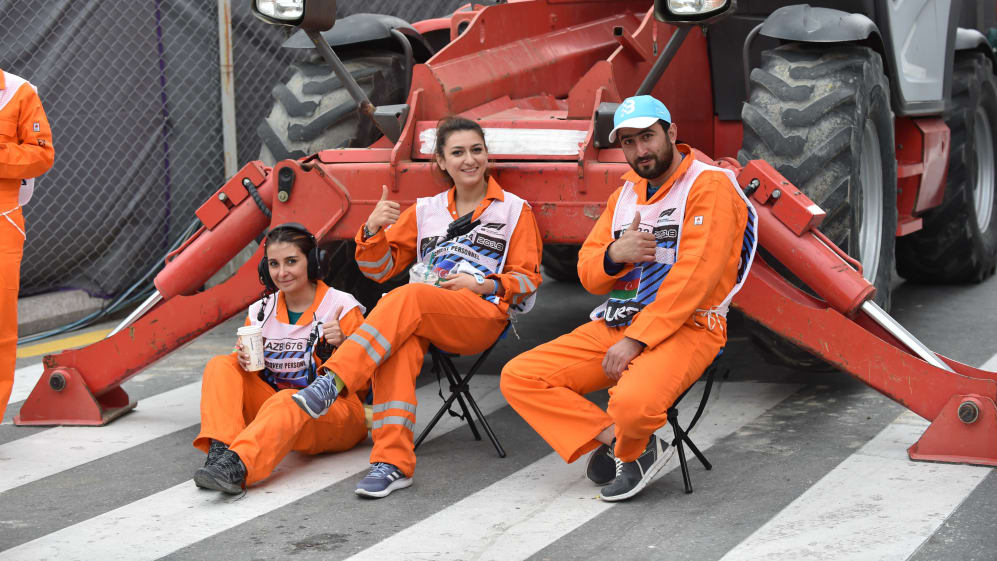 10. Life after F1
Ever wondered what happens to people who leave F1?
Alastair Gibson used to be Chief Mechanic at Benetton, BAR Honda and Honda, but these days is a world acclaimed artist making extraordinary sculptures in carbon fibre in his Studio 45 business in Brackley.
He remains a petrolhead, though. After two expeditions with a Brough Superior, he's preparing for his own emotive attempt on a vintage 500 cc motorcycle land speed record at the Bonneville Salt Flats, partly for the challenge and partly in memory of his late father, Al Gibson Snr, who achieved 98 mph on a similar BMW R5 in South Africa in 1946.
Alastair is aiming for the 109.622 mph record with his father's 80-year-old 1938 BMW R51. Way to go!