Feature
DT's 10 Hot Takes from Spain - On Bottas's niceness, Haas's fallout and more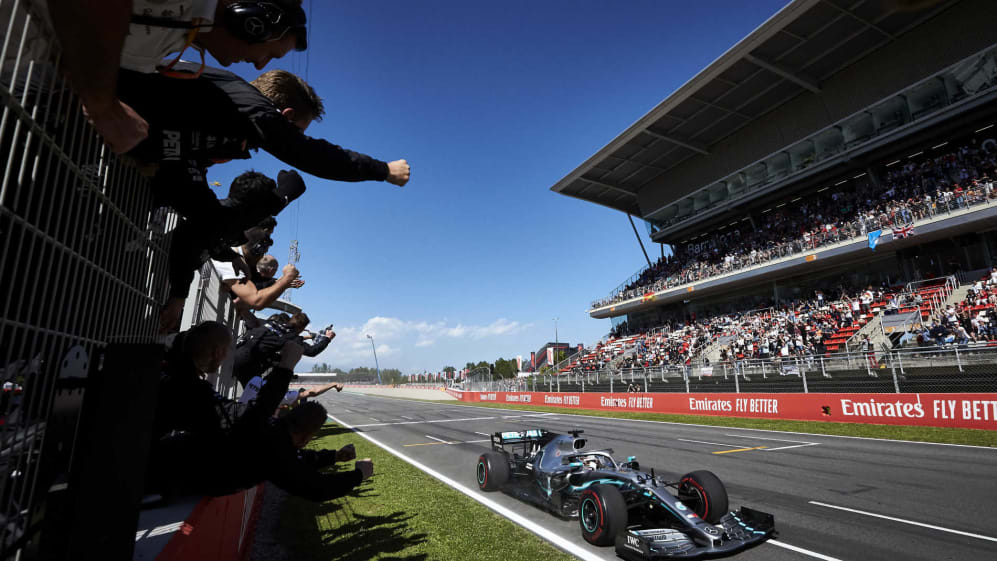 A celebrated Formula 1 journalist with more than 500 (consecutive) Grands Prix' experience, David Tremayne is one of those familiar paddock figures who has seen it all, met them all, and written about it all, over almost five decades of F1 racing. Here, he shares his hot takes after round 5 of the 2019 season in Spain…
If Lewis can fix his Fridays and Saturdays, he could be unstoppable
Perhaps he lucked in slightly when team mate Valtteri Bottas made an indifferent start, but thereafter Lewis owned the Spanish GP and sped on to win number 76 in an insouciant manner many might not have expected after his problems in qualifying.
He has struggled a little with the W10's single-lap pace since the start of the season, but said that he and his car had "settled their differences" come the race. But he also admitted that there is more to come on the single-lap score. And that he'll be going round the various departments in Brackley in search of answers to a problem that his partner on the other side of the garage doesn't seem to have, so that his Fridays and Saturdays are better and match what he can get out of the car in long-run conditions.
If you doubted the latter, just look at the laps he pulled out of the bag on the restart near the end. His 53rd was a 1m 19.850s, compared to Valtteri's 1m 21.217s. But as Valtteri followed up with 1m 21.362s on the 54th, Lewis took his first fastest lap point of the season with a stunning 1m 18.492s. Valtteri managed 1m 18.737s a lap later, but by then the game was already well and truly over. Lewis's laps were champion's laps; that ability to hit the spot immediately is one of the things that wins titles.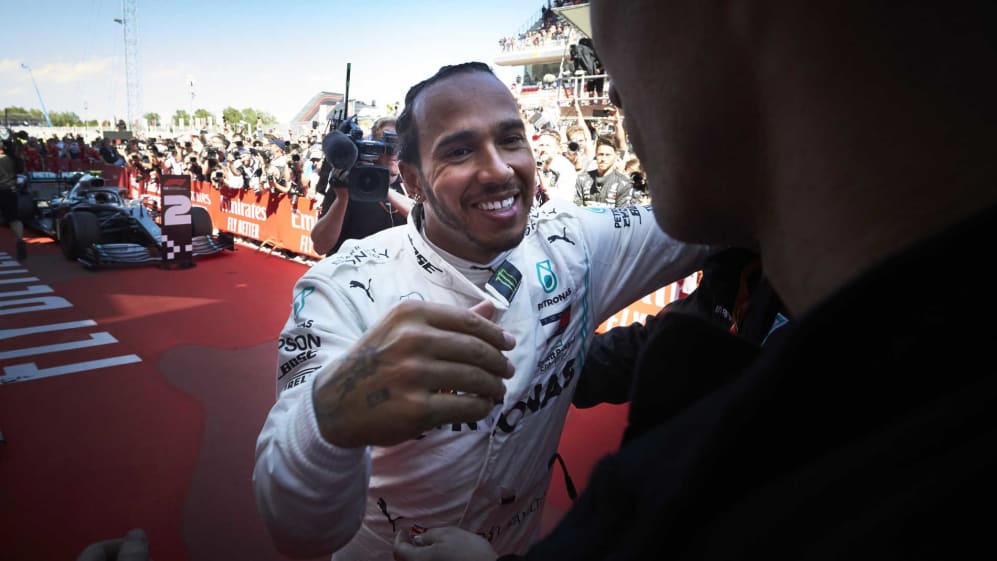 Clutch issues cost Valtteri the race
We can all blow the next guy off at traffic lights, right? So why do highly paid F1 stars sometimes make poor getaways?
Once upon a time it was all down to avoiding too many revs and too much wheelspin, co-ordinating what your feet did on the two pedals either side of the brake. But today it's much, much more technical – and, more often than not, it's a little gremlin in your car's systems that lets you down rather than your own anxiety or shortcomings.
This year both Lewis and Valtteri have had their problems.
Clutches are hand operated now. And you have to hit the rev setting and heat your tyres up a certain amount, achieving a target percentage of revs to set before releasing the clutch. This can depend on various factors such as weather, road surface, gradient, tyre compound, and fundamental tech things such as the material on the multiple friction plates.
READ MORE: Bottas explains his clutch issues in Spain
You have to engage that specific setting as accurately as possible, while keeping your eyes firmly on the five red lights on the overhead gantry. And that particular point can be much harder to feel with a paddle than the old clutch 'bite point' with a pedal. It's relatively easy to under- or over-engage, and the operation can vary depending on whether you are doing a practice start from the end of the pit lane, or a pukka start on the grid.
Once you have that rev setting, you start to accelerate and release the clutch and apply the throttle. The second phase is very, very important and your gearshift points have to be perfect. Setting all of the various parameters also depends on the distance from the starting point to the first corner.
In Valtteri's case on Sunday, his clutch had performed perfectly as he left the grid for the formation lap, but he felt it vibrating oddly as he prepared for the real thing as it oscillated between biting and releasing at a very quick frequency, and his initial getaway was compromised.
It was a problem that no Mercedes driver had encountered previously, but that was no consolation.
Bottas' niceness could be his secret weapon
There is clearly a lot of respect between Lewis and Valtteri. Remember how the former delayed his arrival at a post-race press conference in Baku last year when he took a detour to commiserate with his team mate after the Finn's misfortune had handed him one of the luckier of his own multiple Grand Prix successes?
There is a feeling in some quarters within Mercedes that therein lies a 'problem' that Lewis currently has figuring out quite how to deal with the sudden upturn in speed and determination that the driver of car 77 has exhibited since the start of the season.
Back when he had to deal with the challenge posed at times by Nico Rosberg, Lewis never had any doubt that his team mate would be out to destabilise him as much as he could, on and off track. With Valtteri, the fact that the Finn is so likeable makes fighting him that little harder.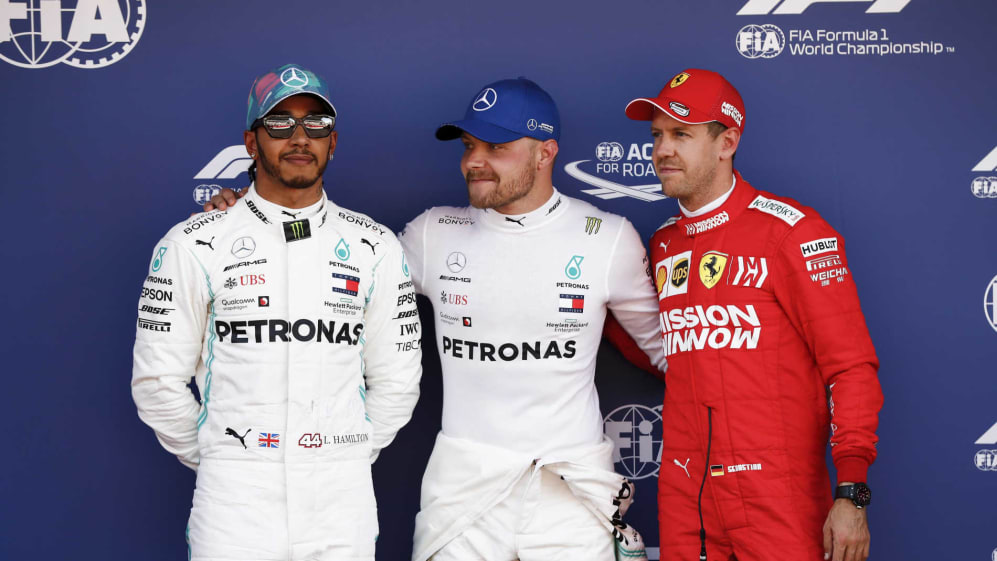 Verstappen, not Ferrari, is Mercedes' biggest threat right now
He's well named, Max Verstappen. Barcelona brought him his fifth finish of the season on the circuit where he won so sensationally for the first time three years ago, and he exploited every chink in Ferrari's armour to maximise what his Red Bull could give him.
No wonder the people in Brackley and Maranello are worried what he will be able to do once the Milton Keynes team squeeze the final bit out of the RB15-Honda.
He took full advantage of Sebastian Vettel's lock-up and semi-recovery in Turn 1 at the start, grabbing third as both Ferraris were delayed, and initially kept the Mercedes in sight. On the restart he gave Valtteri Bottas a headache.
Max should have a very strong package for Monaco, where I expect him to lay old ghosts and show how much he has matured in the last 12 months.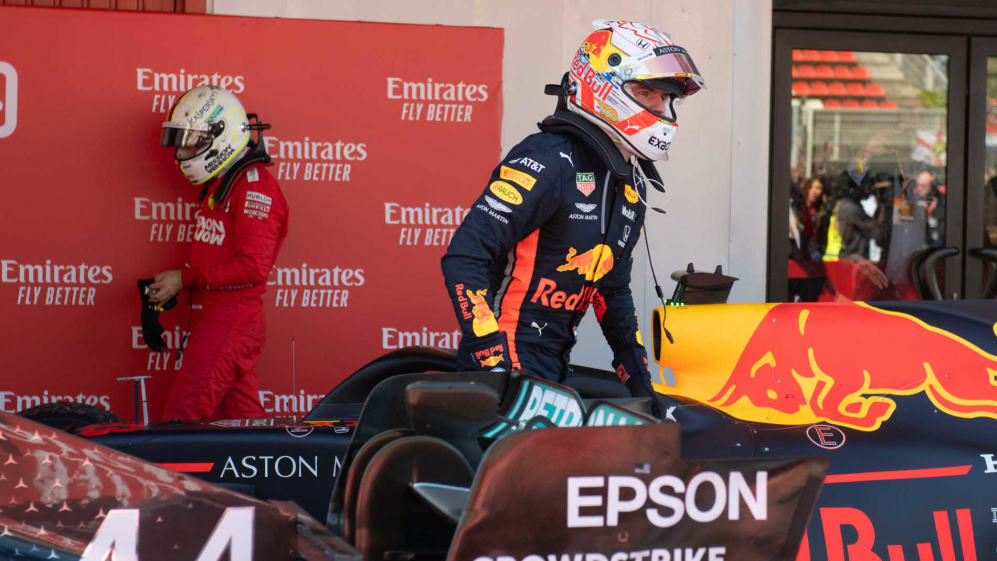 Ferrari's sector 3 struggles could make for a painful Monaco
I really liked the way that Sebastian Vettel went for it at the start, rightly reasoning that Ferrari's only chance lay in getting ahead of at least one of the Mercedes and then relying on the fact that it's still so damned hard to follow another car round the Catalunyan track.
But even before that backfired, why were Ferrari off the pace, having dominated pre-season testing here and brought more significant upgrades after those introduced in Baku? Well, the lap times showed that they were pretty much the fastest in the first sector, with good straight-line speed and grip in the fast stuff, but were losing everything in the tight and twisting third and final sector.
Vettel says that the SF90's lack of grip in that final sector was "more than an Achilles' heel" and the resultant understeer, that the upgrades failed to alleviate, was clearly hurtful. Maybe it's an aerodynamic problem, maybe mechanical, but it doesn't bode well for Monaco, where traditionally cars that fly in Barcelona's third sector tend to go well. It's thus not surprising that Mercedes expect their car to be very quick in the Principality this year…
Gasly is improving race by race
A new chassis and some set-up revisions seem to have put Pierre Gasly in a better place, and in Barcelona he built on the early pace he showed in Baku as his confidence rose accordingly.
He qualified 0.351s off Red Bull team mate Max Verstappen's pace, and despite a lot of rubber debris in the front wing which promoted understeer, he was sixth after a late scrap with Charles Leclerc.
I'll be interested to see if the Frenchman's smooth style enables him to get closer to Max round Monaco.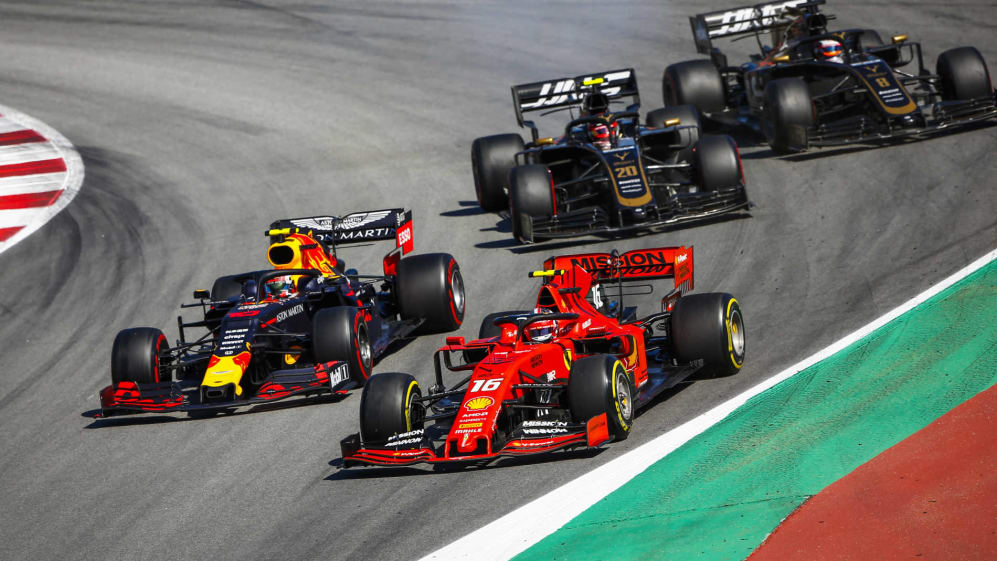 Steiner would have been furious post-race
Call me cynical, but I was unconvinced by Haas Team Principal Guenther Steiner's post-race comment on the fight between his drivers that cost Gene Haas's outfit three very valuable world championship points.
The good Guenther insisted he was happy, and that things had been smoothed out between the drivers, who not so long ago were in trouble for racing each other too hard.
Hard to believe he didn't have a few fresh epithets to add to his colourful Netflix repertoire…
Toro Rosso only have themselves to blame for lost points
The Toro Rosso boys lost their big chance in their final pit calls, as the team didn't have the tyres ready because of the sudden Safety Car deployment.
Daniil Kvyat was running seventh, Alex Albon ninth, on target, albeit in the middle of a tough fight, to score eight points.
But as both cars were stacked and delayed, Dany fell to ninth, Alex to 11th, netting Franz Tost's outfit just two points and leaving them ninth overall when they could have climbed to seventh equal with Renault and Haas.
As ever, F1 teaches some lessons the hard way.
The Renault revival is coming
Renault are in one of those horrible troughs where each problem seems unrelated to the others, and the Spanish GP saw another below par performance.
Behind the scenes, however, there has been a lot of recent development. Former Ferrari, Mercedes HPE and PSA engine man Christophe Mary will join in August as director of engineering. And former Renault head of reliability and head of testing Stephane Rodriguez takes the role of project and purchasing director.
Deputy chief designer Matt Harman becomes engineering director, as Remi Taffin and Nick Chester continue to had their respective departments.
Don't expect immediate miracles, but under the overall technical leadership of Marcin Budkowski Renault will soon have a lot of very smart people working on the F1 project, and when the new arrangements gel and start to bear fruit, progress could be swift.
But the real trick will be to achieve the same sort of integration and management of egos that has made Mercedes so enduringly strong.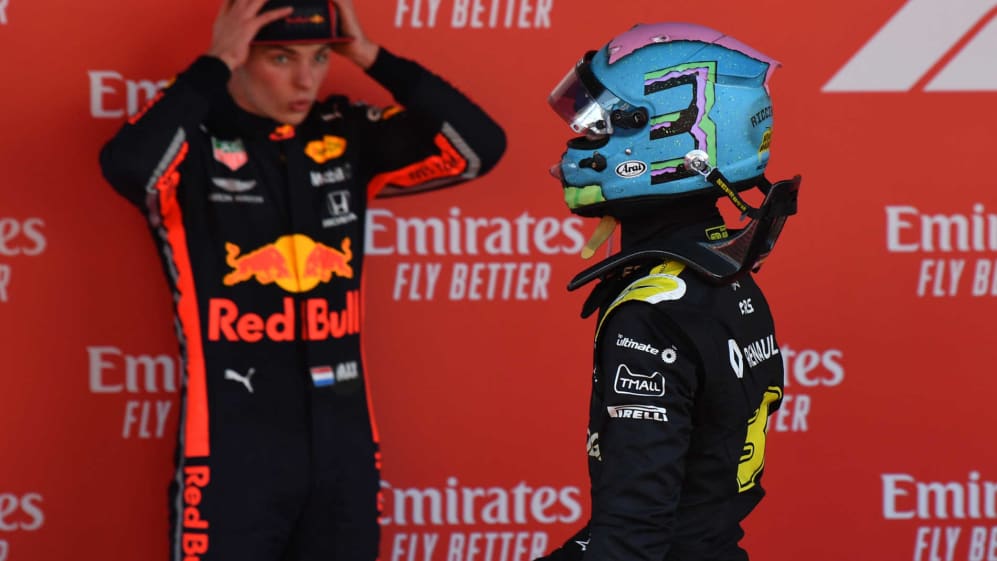 It may not be obvious but Williams HAVE made progress
Yes, George Russell and Robert Kubica still finished in the last two places in Spain, each a lap down. And, yes, they were the slowest in qualifying.
But George was within a second of the pace of Renault, Racing Point, Alfa Romeo and McLaren's second drivers on Saturday morning. And seven-tenths off Q2 that afternoon.
By many standards, still big deficits. But I'm sure I'm not alone in experiencing a warm feeling to see Williams moving closer to respectability again.