Opinion
DT's 10 THOUGHTS: On Bahrain and beyond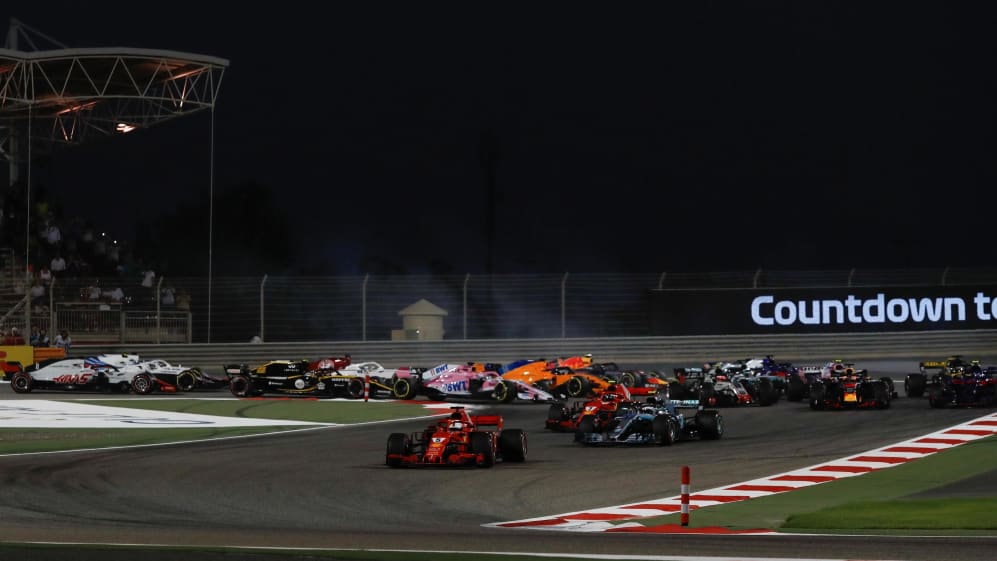 A celebrated Formula 1 journalist with more than 500 (consecutive) Grands Prix' experience, David Tremayne is one of those familiar paddock figures who has seen it all, met them all, and written about it all, over almost five decades of F1 racing. Here, he shares his thoughts after round two of the season in Bahrain…
1. We're seeing a different Ferrari this year
I always think you can tell a lot more about people from the way they behave in adversity than from victory. Last year Ferrari started strongly, before Mercedes got their act together after a bit of a wobbly start. And in the end, of course, things started to go wrong for the Scuderia from the Singapore GP onwards.
Far from falling apart, as they might have in the grand old pre-Schumacher era, they got their head down over the winter and they look an even more seriously strong threat to Mercedes.
After the fortuitous victory in Australia, Sebastian Vettel spoke of the way in which the front of the SF71H refused to go where he wanted it to. It seemed like something inherent that might take a while to hone, but in Bahrain a better set-up cured the problem and Ferrari looked awesome.
The race was skewed slightly by Lewis Hamilton's grid penalty, but the way in which Ferrari gambled on changing their two-stop strategy, and that beautiful, cleverly contained drive from Vettel, made them very deserving winners.
Seb is a funny guy. At times his arrogance can be off-putting – see Baku and Austria last year – and at others his charm is compelling. What is never in question is his talent and his commitment, and right now Ferrari have come back from their disappointment, appear to have a car that works well on different tracks, and are the current favourites. If they are as strong this weekend in Shanghai on a track that usually favours Hamilton and Mercedes, the Silver Arrows will have some serious head scratching to do.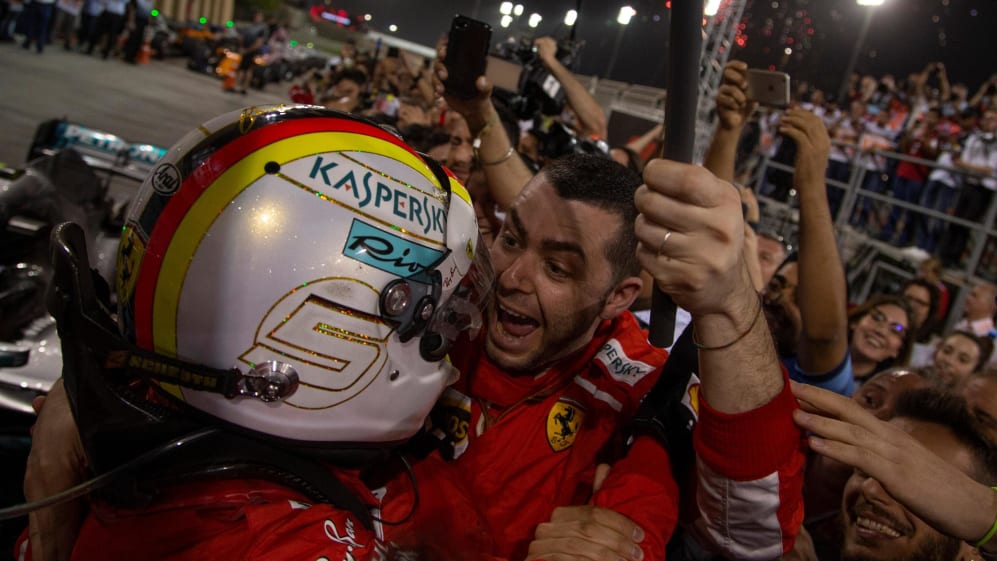 2. Grosjean must do better
Am I alone in thinking that Romain Grosjean made a bit of a pig's ear of it in Bahrain? I like the Frenchman and a few years ago we were all talking about what he would do if he ever got into one of the top three teams.
When Gene Haas picked him for his new venture, it was a good choice and in their early races, Grosjean did the business. But in Kevin Magnussen he's come upon a tough team mate who gets the job done with fewer histrionics. The way that Grosjean got in his way at one stage in Bahrain, much to Magnussen's evident frustration, reminded me of the intransigent way drivers such as Rene Arnoux behaved in the twilight of their careers.
I hope that isn't where Grosjean is, and that he gets things together better so that he can also exploit what is clearly a very good car run by a decent team that made up for their Australian wheelnut disaster by taking a strong haul of 10 points.
3. Jim Clark – gone but never forgotten
Fifty years ago on Saturday Jim Clark died in the Deutschland Trophy F2 race at Hockenheim, and the motorsport world was shattered.
Jackie Stewart was in Bahrain, and it reminded me of a comment he once made to me about the man who was a great friend. "Jim Clark," he said, "was everything I aspired to be as a racing driver and as a man."
To me, Clark remains the greatest of all time on so many disparate levels that embrace things such as driving skill, intellect and humility, and to hear somebody else whom I revere speak of him in this way, though familiar, is something I always find moving.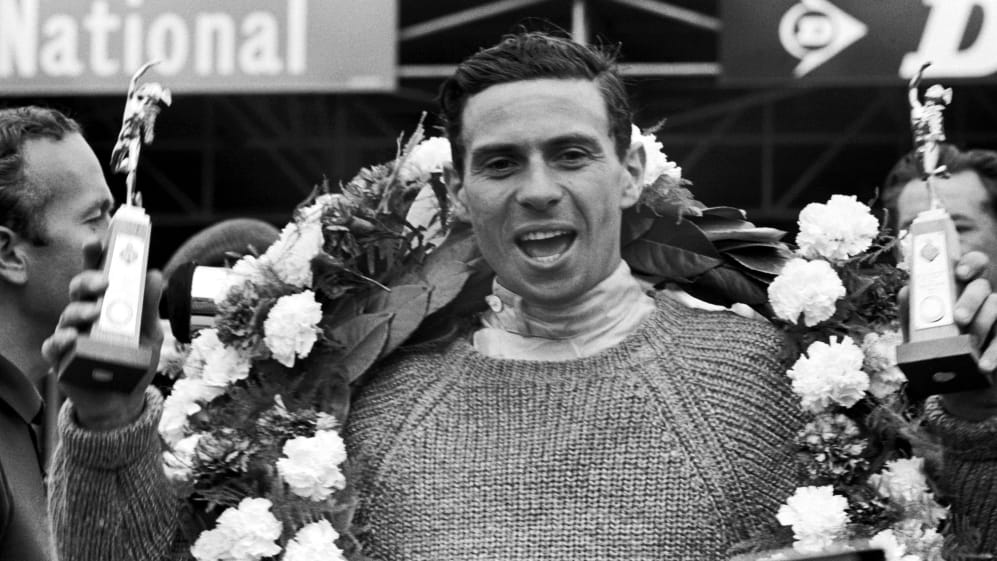 4. Toro Rosso made me eat my words
I love an underdog. But I confess that when the Toro Rossos qualified only 16th and 20th in Australia I was among those who suspected that the Faenza team had been grandstanding during pre-season testing in Barcelona. We had to eat our words after this weekend's performance in Bahrain, when Pierre Gasly sprung the first surprise with good speed throughout practice, before qualifying an extraordinary sixth and then driving a superb race to fourth after battling successfully with Kevin Magnussen in the early stages.
Working on the basis of what you don't know won't help you, team boss Franz Tost preferred to keep silent, but some key aerodynamic revisions, allied to an engine update from Honda, did the trick.
Incidentally, I'm told that James Key and his engineering crew were delighted when they saw what a little jewel the Honda RA619H powerplant is, and it was nice to see it finally realising some of its potential at last.
5. The understandable wait for more details on 2021
Wishlist or blueprint? That was one of the questions being asked after F1 revealed to the teams in Bahrain their latest proposals for the future of the sport beyond 2021.
The press release that was later circulated contained only the bare bones of what was proposed, rather than the quite specific detail that accompanied the documentation that the team principals received.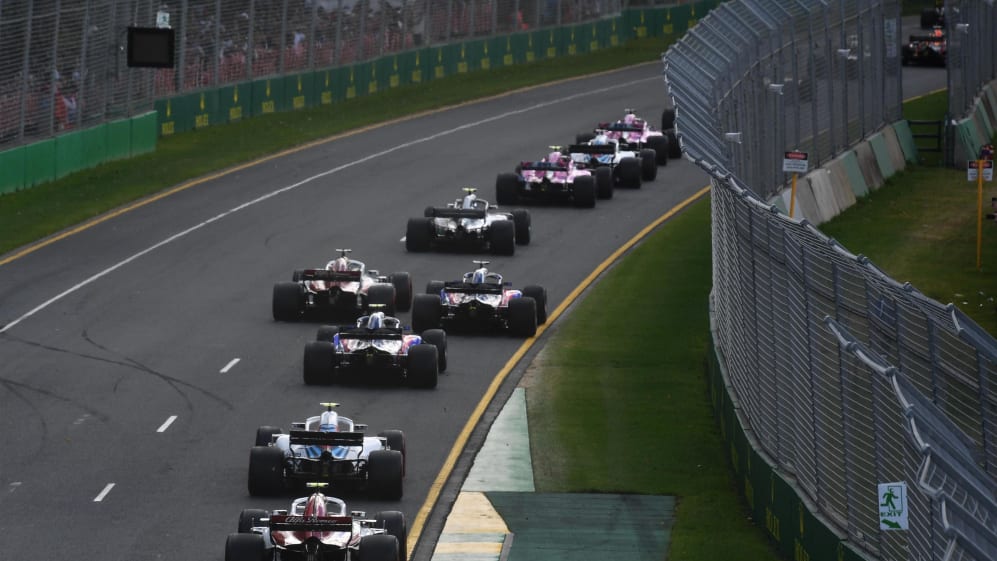 From a journalistic point of view that was of course vexing, especially as everyone involved was sworn to secrecy and many of them took that literally. From the business point of view it was more understandable and made sense. F1's new owners prefer to have everything lined up before they go public about their plans.
6. Brendon's birdstrike a reminder of days gone by
Toro Rosso's other driver, Brendon Hartley, had a collision with a bird in qualifying which was a throwback to once-common incidents in previous eras.
Mercedes driver Karl Kling was concerned for his 300SL co-driver Hans Klenk on the 1952 Carrera Panamericana. After the Le Mans-winning duo sustained heavy contact with something, Kling thought the suddenly unconscious Klenk had suffered gastric distress until he realised that the thump he'd just heard and the accompanying odour was from the hefty vulture that had smashed through their screen and lay dying on the back seat. They nevertheless went on to win...
In practice for the 1966 French GP, Jim Clark was lucky to escape when he was struck in the face by a bird, and had to miss the race after undergoing treatment from an opthalmologist.
Sadly, the Scot's friend and Lotus team mate Alan Stacey was less fortunate when hit by a pheasant at 160 mph during the tragic 1960 Belgian GP at Spa-Francorhamps, in which fellow Briton Chris Bristow also perished in a separate accident.
Thank goodness for full-face helmets.
7. Embarrassment at McLaren understandable
You had to feel for McLaren in Bahrain, the home of their biggest shareholders. They struggled from the outset, prompting somebody to suggest to me on Saturday night that they should never have parted from Honda, nor made all that noise last year about how they had the best chassis and just needed a decent power unit.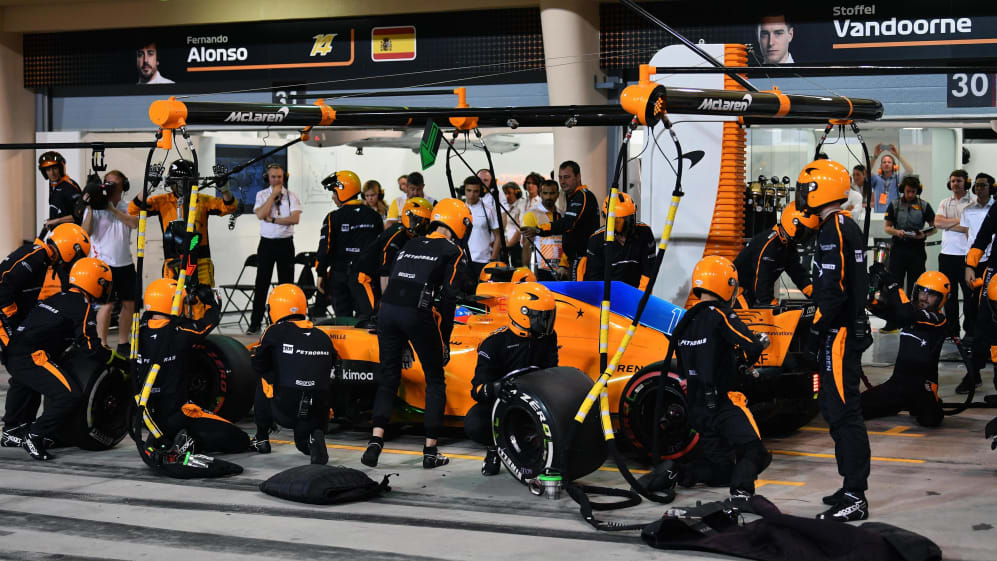 But the reality is that three years of disappointment for the McLaren-Honda alliance had brought the team to their knees. Morale was at an all-time low, and key people were considering jobs elsewhere, not least of all star driver Fernando Alonso.
They believed the comments they made about the chassis, and needed to make them in order to keep the troops happy and motivated both at the circuit and back at the factory. And the relationship with Honda was in such parlous state by Monaco that, as they say in divorce circles, it had broken down due to irreconcilable differences.
The performance of Toro Rosso in Bahrain was the worst thing that could have happened, and the embarrassment was deeply felt.
I'm told that engineers were a little surprised at the size of Renault's power unit in comparison with the discarded Honda, and the repackaging is taking time to perfect. There's a way to go yet to challenge Red Bull, but Fernando Alonso kept Nico Hulkenberg honest for a while in the works Renault. And the Spaniard's fourth overall in the driver rankings came as a timely boost.
8. Young stars to rightly take centre stage
There's going to be a lot more focus from F1 this year on the Formula 2 and GP3 races that support Formula 1, rather as there is for Moto2 and Moto 3 at MotoGP races. This is a very good thing. The two F2 races in Sakhir were won splendidly by rookie Lando Norris and old hand Artem Markelov, featured plenty of overtaking, and nicely showcased the talents of young stars who are likely to be the next generation of F1 drivers.
9. Swede success for Sauber
As a former employee of Peter Sauber, I felt a little thrill when Marcus Ericsson took his Alfa Romeo-branded Sauber to a wholly unexpected ninth place. The Swede doesn't always get an easy ride in some sectors of the media, but he barely put a wheel wrong as he mixed it with some big names and I was delighted both for my old team and for him. It's that underdog thing again…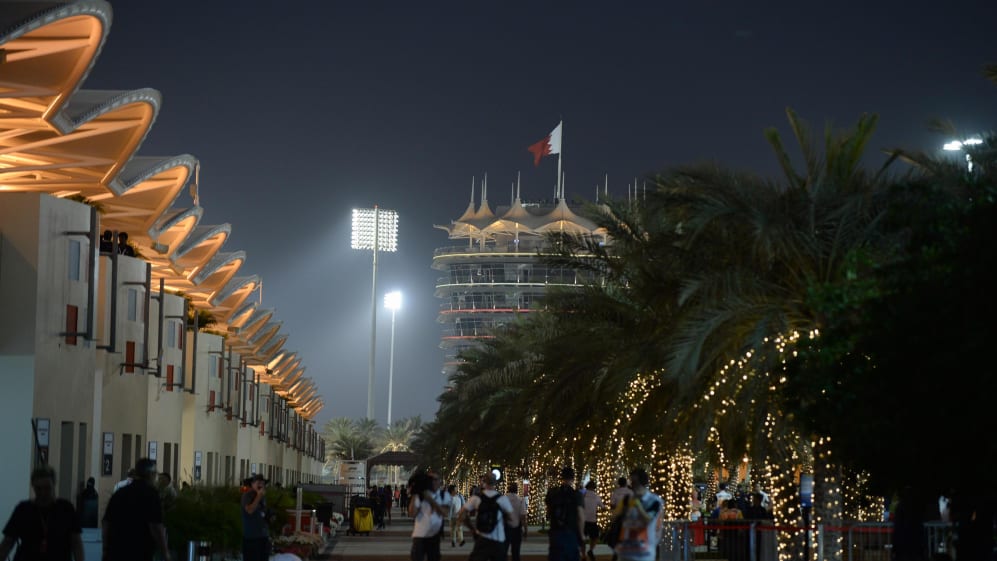 10. A word on Bahrain
Is Bahrain the best event on the F1 calendar? One could make a good argument to that effect. The drivers love the Sakhir circuit. The paddock is one of the best: big enough to accommodate everyone, small enough to make hiding difficult for the people you want to find. In daylight it's attractive, in the evening romantic. And the organisers appreciate that making everyone feel welcome and a key part of the event can be a significantly beneficial factor in the global promotion that ensures the race is a success.