Opinion
DT'S 10 THOUGHTS… On France and beyond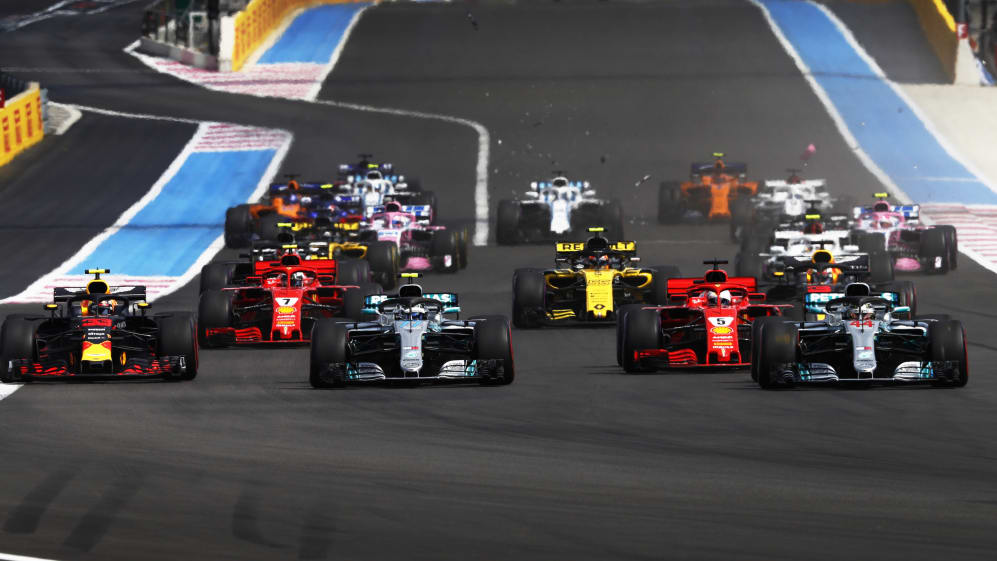 A celebrated Formula 1 journalist with more than 500 (consecutive) Grands Prix' experience, David Tremayne is one of those familiar paddock figures who has seen it all, met them all, and written about it all, over almost five decades of F1 racing. Here, he shares his thoughts after round eight in France…
1.How much 'added goodness' does the Mercedes engine have?
So, was Lewis Hamilton's 65th Grand Prix success all down to his new upgraded Mercedes engine? Much was made of it, not least because it should have made its debut in Montreal, but was held over until reliability concerns were assuaged.
While that was fixed for the French race, the opportunity was taken to upgrade it a little further, from 2.0 to 2.1 specification. But though Lewis believed it to be better, he did not at any time seek to suggest that Mercedes' improvement was entirely due to it. Other upgrades undoubtedly played their part too.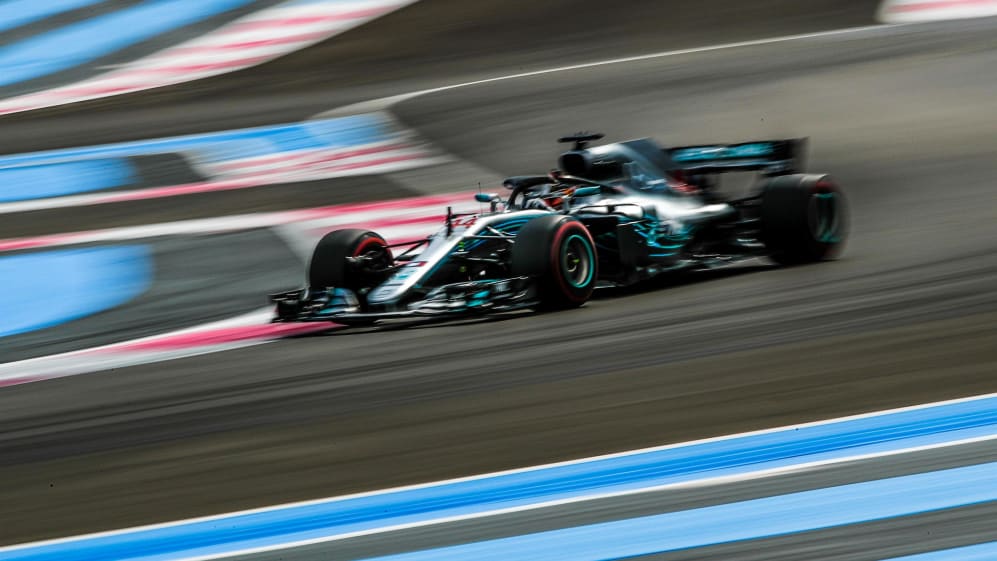 Max Verstappen similarly did not suggest that Renault's latest upgrade, introduced in Canada, was a huge contributor to reduced lap time. Asked whether it was worth the mooted three-tenths a lap, he responded, "Ah, it's not 0.3s, but let them be optimistic. It's not 0.3s but every little step, every little gain, is of course positive. I wish it was 0.3s, but hopefully later on this season we get a bit more. We have to keep pushing." Interesting…
2. Would Valtteri Bottas have challenged Hamilton?
Valtteri had a tough time in FP2, losing much of the session to a water leak on his new, upgraded Mercedes powerplant, and then lost valuable catch-up time when FP3 was washed out. Thus he was honing his car throughout qualifying, so to be within 0.118s of Lewis as Mercedes annexed the front row of the grid was quite outstanding.
Had he made it through the first corner unscathed, I have a feeling that he could have posed a genuinely serious threat to his team leader.
3. Would Sebastian Vettel have challenged Hamilton?
Ferrari gambled in qualifying on Pirelli's ultrasoft tyres, expecting that they could keep them going long enough to exploit their grip advantage early in the race. And Seb certainly got enough traction out of them to make a great start. He was gaining rapidly on Lewis as they headed down to the first corner, prompting the former to worry that he was about to be rear-ended, especially as Valtteri was running tight to their right and thus giving Seb nowhere else to go.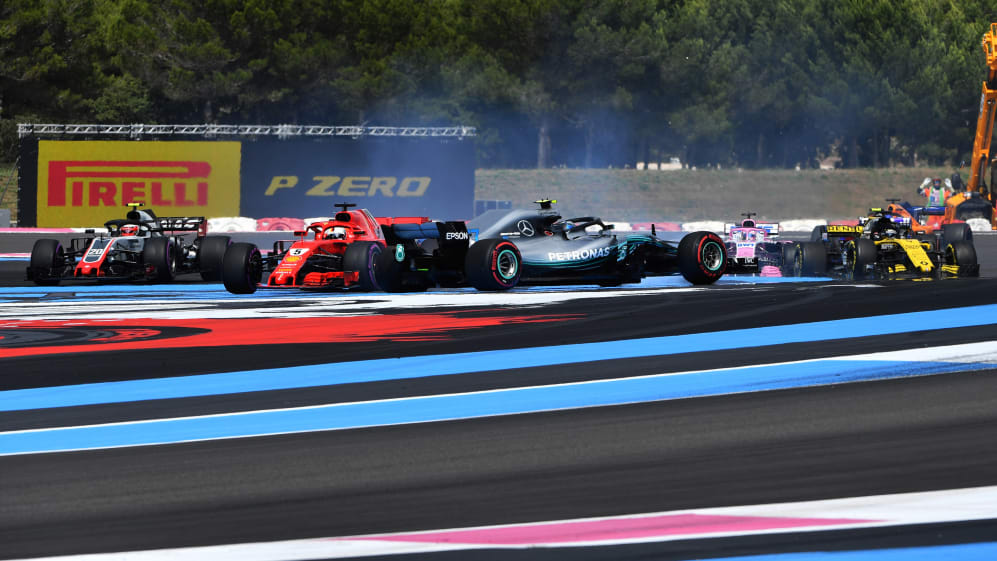 The Finn quickly freed him up, however, as he lunged ahead of the Ferrari as Seb lost momentum behind Lewis' car. They all went deep into the corner, Lewis with self-preservation uppermost in mind and mirrors full of red car, Valtteri on a wider line than he might have liked as the presence of Lewis and Seb forced him slightly further to his right and Seb, because he was still on it, hell bent on capitalising on his start. As the Ferrari lost grip and slid wider, it hit the second Mercedes' left rear wheel, spinning it, savaging the tyre on that corner and damaging his own wing. At a stroke two potentially very strong challengers had eliminated themselves.
Judging from his start, I'd suggest that Seb might have given Lewis a hard time, especially as he was adamant that he would have taken the fight to the Mercedes, upgraded engine or not. But I would say that I don't think Lewis was pushing his car any more than he had to, as his setting only the fifth fastest race lap attests.
4. KMag capitalises on Haas pace
I like Kevin Magnussen. He's Old School, and he loves the sport's history and heritage as much as we do. These days, when he gets the Haas going the way he likes, on a circuit that suits it, he can turn on a clean and professional performance that brings it home in the points. He was very disappointed to qualify only ninth through problems not of his making, but barely put a foot wrong on Sunday. He jumped to fifth after the first-corner melee, and didn't give up places easily to faster cars as they recovered. And when the chips were really down right at the end when the track went green, he got the jump on Valtteri Bottas' much faster Mercedes and held on to a terrific sixth place.
When you are a little team racing Mercedes, Ferrari and Red Bull, that's as good as a win.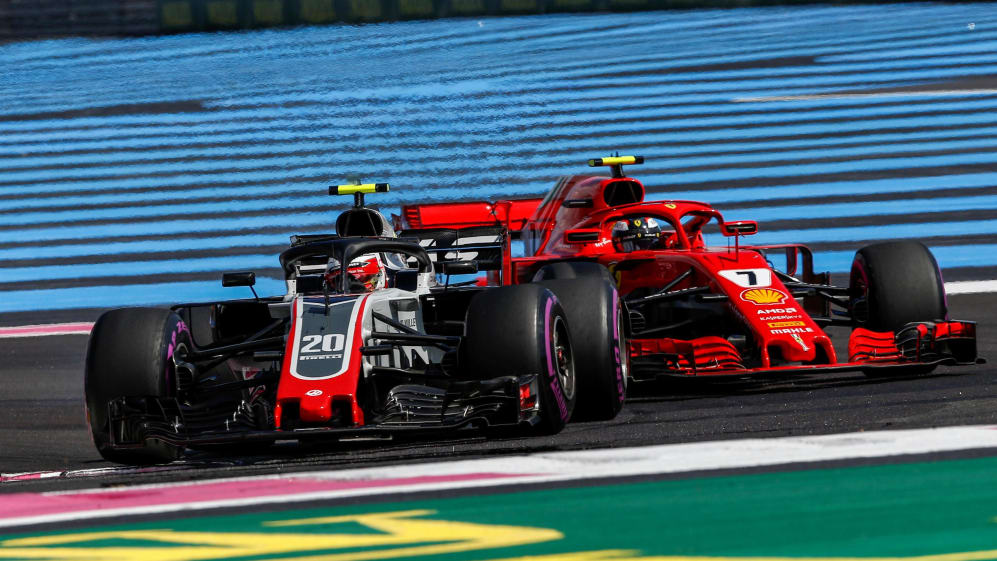 5. Leclerc impresses… yet again!
I know, I know. It's beginning to become a habit to mention Charles Leclerc after every race. But credit where it's due. Our Monegasque buddy did a brilliant job to put a Sauber in eighth place on a grid for the first time in ages, and once again he was in the points after feisty battles with several big names including, once again, F. Alonso.
Both Seb and Lewis had nice things to say about him on Saturday, and if I was a gambling man I'd put money on Ferrari opting for him next season in place of Kimi Raikkonen, yesterday's podium notwithstanding.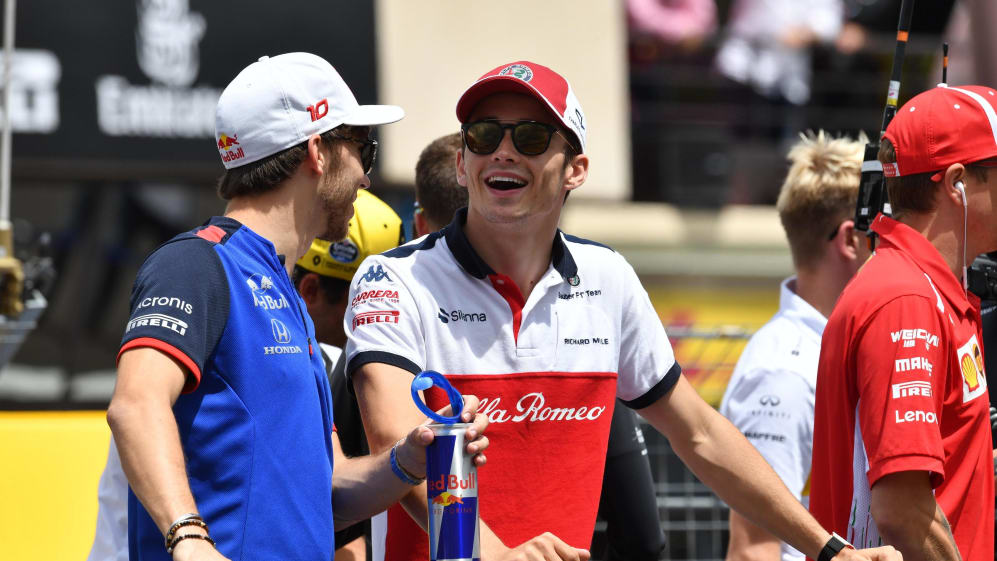 6. French pride hurt after Ocon/Gasly crash
It was a hugely important, not to say emotional, race for both Esteban Ocon and Pierre Gasly, for both sought to express themselves well as they were racing for the first time in front of their home crowd.
Neither would have foreseen that a collision in Turn 4 after the start would terminate their races quite so brutally.
They have been racing one another since they were six, and friends who hailed from similar neighbourhoods in Normandy, but their relationship became strained when they had a big fall-out over a collision in the World Karting Cup in 2010, in Braga in Portugal when Ocon allegedly crashed into Gasly. They had begun to move on, but Sunday's collision may have reopened old wounds.
Each thought the other was at fault, which is a shame as both are decent blokes who just love racing. As it was, the stewards ruled that each was to blame, and gave them both their first reprimands of the season.
7. Good to be back in France
Paul Ricard, the man who gave his name to the race track he created in Le Castellet, was quite a character. Back in the '30s he made a fortune selling an absinthe-based aperitif pastis which he named after himself. A great racing fan, he also advertised in bullfighting and petanque, until the advertising of absinthe was banned by the French government. By that time, Paul Ricard was the generic name for such drinks, rather as Hoover came to summarise suction cleaners, so when he decided to create his track he gave it the same name, thus effectively bypassing the ban.
I thought about that story a lot this week, on my first visit to the circuit since the 1990 race. So much about it has changed that there wasn't a lot I recognised, but the traffic was certainly familiar because access has always been a bugbear here. But that was offset to an extent by the sheer enthusiasm of the 150,000 people who visited over the weekend, celebrating the return of the oldest Grand Prix race of them all.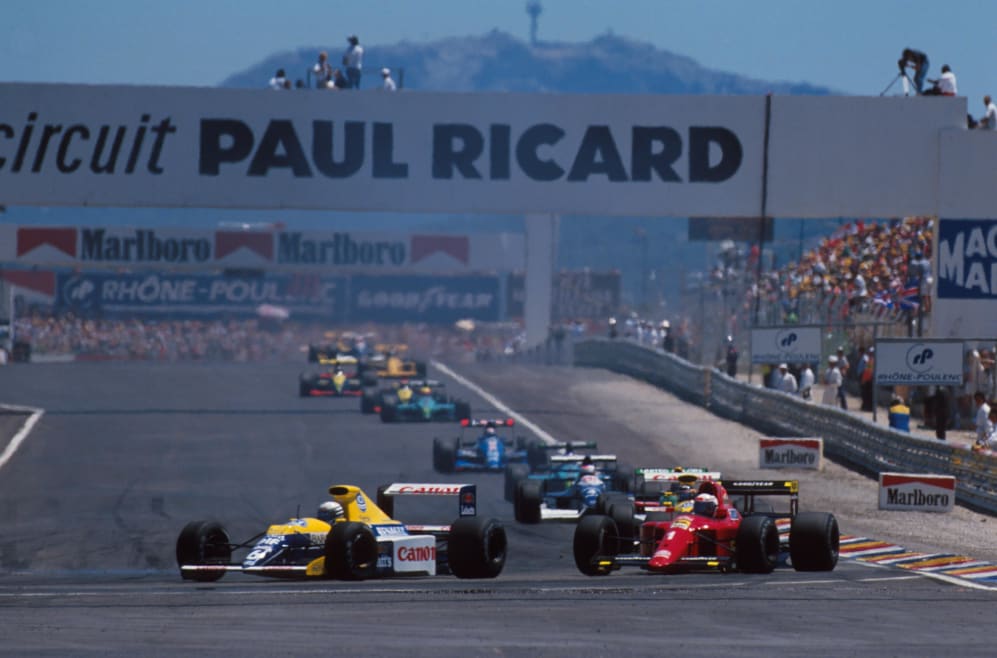 8. Saudi Arabia's seminal moment celebrated
On Sunday morning, a brave young woman tucked her hair under a racing helmet and her fears in her pocket and drove a demonstration lap of the track in Renault's ex-Raikkonen Abu Dhabi Grand Prix-winning Lotus E20. That might have been a good story in any circumstance, given her lack of experience, and it was remarkable that she acquitted herself well and without embarrassment.
But what really made the story was that Aseel Al-Hamad, a Saudi Arabian Motorsport Federation board member and a member of the FIA's Women in Motorsport Commission, was celebrating the kingdom lifting a long-standing ban on women driving, on Sunday June 24.
"It's a beautiful gesture from Renault and F1 to support a beautiful day in Saudi," she said. "I'm here as an ambassador of my country and I hope I did my best today. It's the best way to launch a new beginning, a new era."
Call me a softie, but I wasn't alone in finding that quite moving.
9. Are we living in a 'join-the-dots racing' world?
Is it too easy to be a racing driver these days? In Formula 1, almost certainly not. But in some of the lower categories, the answer is almost certainly yes.
I had an interesting conversation at McLaren on Friday with Richard Dean, who co-founded the United Autosport sportscar team with Zak Brown. He's an Old School racer of renown and the son of Tony Dean, who scored an upset win at Road Atlanta in the 1970 CanAm series with his private Porsche 908/2 against, ironically, the mighty McLarens.
Deanie has pretty much seen it all in his time, and is a fan of the days when a driver had to figure out grip levels for himself and judge how much power his right foot could summon and how much cornering load he dare input.
We concluded that with all the telemetry that is now available, it's often just a matter of how much money you want to invest. If you are rich enough and spend enough time testing and looking at data and what other people have been doing in the same car, you can learn so much more and take confidence from knowing what the car can actually do in a faster driver's hands. Sometimes it's tempting to think that there is too much join-the-dots racing…
10. Catching up with an Aussie legend
Tim Schenken was a Formula 2 steward in Paul Ricard, the very same circuit where he raced a Brabham BT30 to second place in the Formula 2 race here back in 1970, when the track had just been completed. The winner and the other podium finisher were both driving the short wheelbase Tecnos, and their names were Clay Regazzoni and Francois Cevert.
Once the scourge of Formula Ford in the UK, and now a big wheel in the Confederation of Australian Motor Sport, Australia's National Sporting Authority, Tim went on to race for Brabham in F1 before deciding to switch to Surtees because he didn't think Brabham's new owner, Bernie Ecclestone, knew what he was doing…
That opened the way for Argentine Carlos Reutemann to become a star with Bernie, prompting Tim to recall beating him, and fellow local hero Carlos Ruesch, in an F2 Temporado race on the duo's home turf in Cordoba.
"Ruesch went up and received about five trophies, then Reutemann was given about eight, so I thought I was onto something good. But when it came my turn to step on to the top of the podium, all I got was a handshake…"
The good old days, eh?
Watch full F1 Race replays or Highlights on F1 TV Access. Sign up now. Race replays only available in certain regions (view full F1 TV Content Schedule here)