Feature
Emilia Romagna GP Facts & Stats: Hamilton and Norris make it 700 British podiums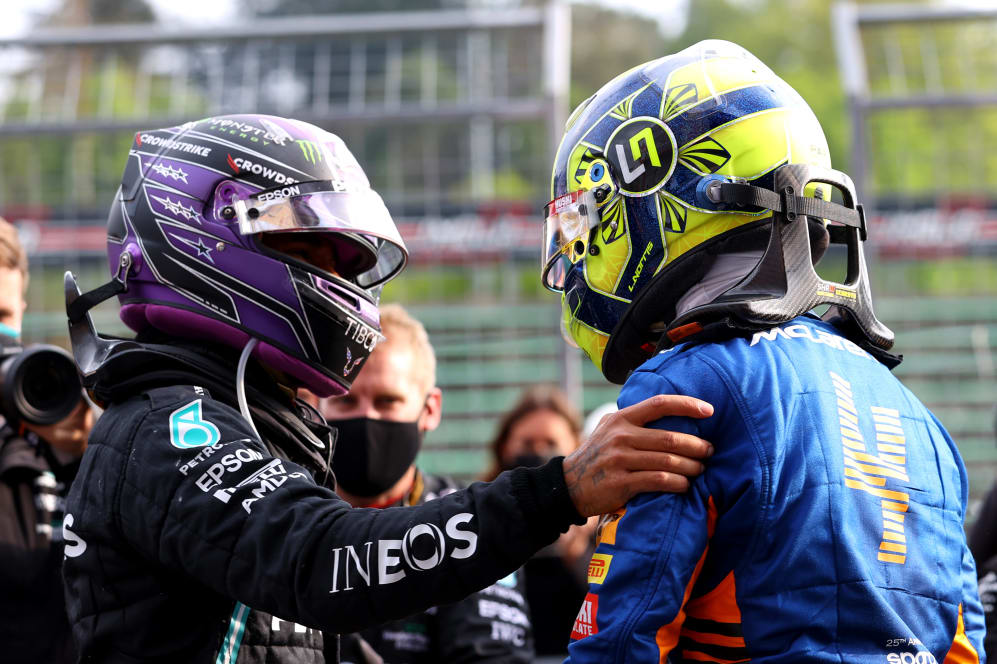 Sunday's Emilia Romagna Grand Prix certainly threw up plenty of drama, with Max Verstappen's victory, a rare mistake from Lewis Hamilton, and a thrilling podium from Lando Norris. It also generated its fair share of facts and figures…
• Verstappen failed to finish all 3 races in Italy last year and prior to today had never finished in the top-4 in this country at any track.
• Red Bull's best previous result at Imola was Vitantonio Liuzzi's 8th place in 2005.
READ MORE: Verstappen takes victory from Hamilton and Norris in action-packed Grand Prix at Imola
• Today was Red Bull engine supplier Honda's first win at Imola since Ayrton Senna's 1991 victory for McLaren.
• By taking the point for fastest lap, Hamilton ensured he retains his championship lead by 1 point - he now has 44 points.
• Hamilton retains his record of having never won the opening 2 rounds of any season in his career.
• He did, however, score in his 51st consecutive race start.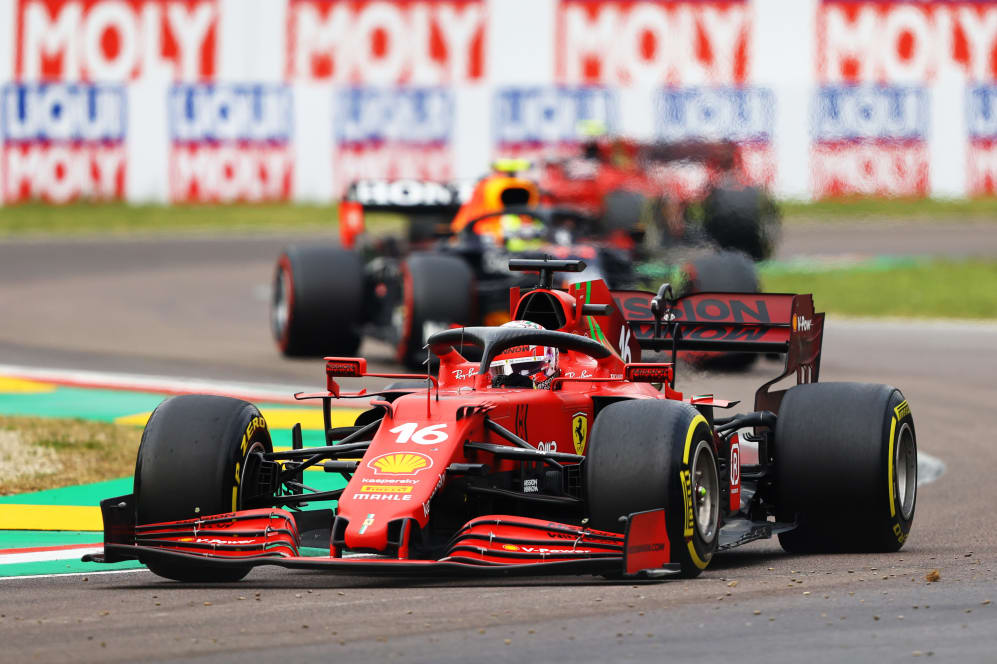 • With Lando Norris third for McLaren behind compatriot Hamilton today, it makes 700 podium finishes for British drivers.
• It was also the first race with 2 British drivers on the podium since China 2012 with Hamilton and Jenson Button.
• Norris tied his career-best result, with what was only McLaren's 4th podium finish in the last 7 years.
DRIVER OF THE DAY: Stellar drive to third at Imola wins Norris your vote
• Norris has finished in the top-4 at the opening 2 races of 2021.
• At Ferrari, Charles Leclerc's 4th place tied his best result over the last 15 Grands Prix.
• With team mate Carlos Sainz in P5, there were 2 Ferraris in the top-5 for only the 2nd time this decade, following Turkey 2020, when Sebastian Vettel took 3rd and Leclerc 4th.
• McLaren's Daniel Ricciardo, P6, secured his 13th consecutive points finish – the longest streak if you discount Hamilton's Covid-interrupted run.
• At Aston Martin, Lance Stroll took his 4th consecutive points finish.
• Pierre Gasly finished 7th at AlphaTauri's home track.
READ MORE: Miami Grand Prix to join F1 calendar in 2022, with exciting new circuit planned
• With P9 on the road, Kimi Raikkonen provisionally matched Alfa Romeo's best result of 2020, which was also achieved at Imola. A post-race penalty then dropped him out of the points.
• With P10, Esteban Ocon scored the first ever point for the Alpine name in F1. The team's haul increased to 3 points after Raikkonen's penalty, with Ocon rising to P9 and Fernando Alonso inheriting 10th.