Ericsson left frustrated by costly FP1 error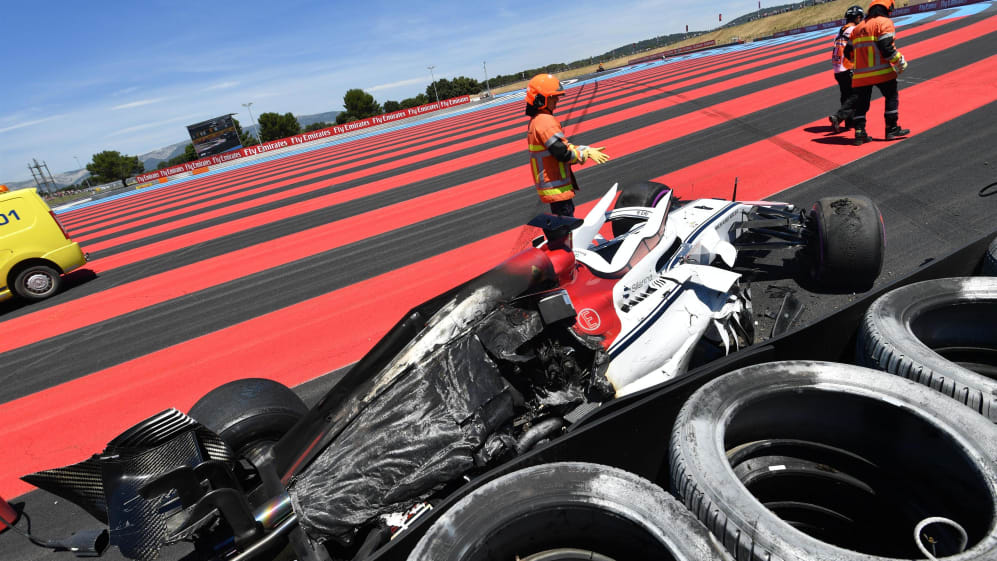 His Sauber team mate Charles Leclerc has been grabbing the headlines in 2018, but Marcus Ericsson was hot on the Monegasque's heels during Free Practice 1 at Paul Ricard – that is, until a spin saw him careering into the wall and causing the session to end under a red flag.
Ericsson ended FP1 with a time just 0.079s shy of Leclerc. But the impact of his Turn 11 crash, which left flames dramatically licking out of the back of his Sauber, and the subsequent fire damage to the car forced the team into some lengthy repairs for the Swede.
They were no quick task for the Sauber mechanics, and meant that Ericsson was ruled out of Friday's second practice session. And with the team almost certain to have to use new components - and possibly even a new chassis - the resulting penalties are likely to see Ericsson consigned to the back of the grid in his rebuilt C37.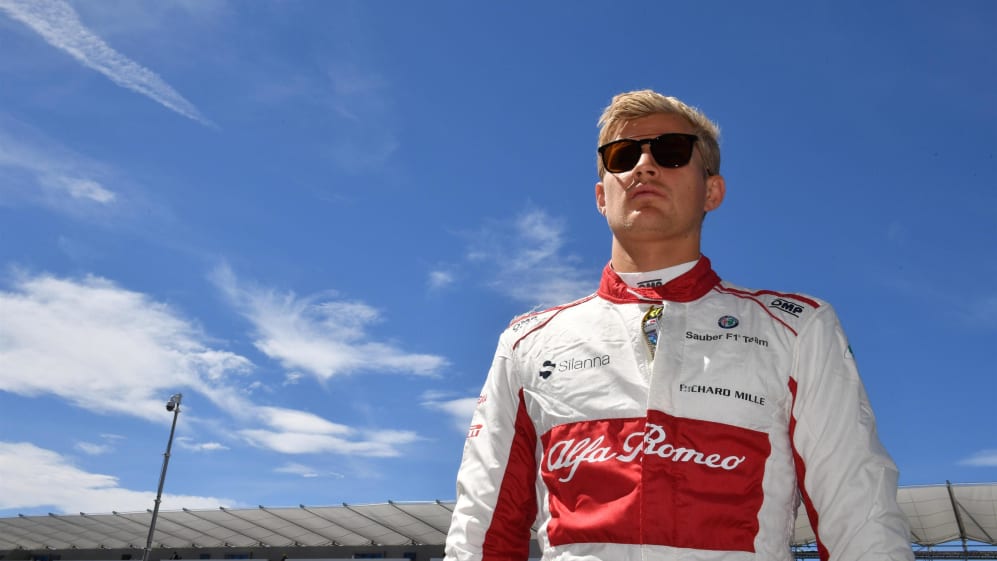 All in all, it was an unfortunate way for the Sauber driver to end an otherwise positive morning, especially on the back of his wall-banging Q1 mistake in Canada last time out - and especially given that the Swiss team's latest updates seemed to be working well here.
"That's the annoying thing," said Ericsson when asked about his solid performance in France. "Up until the accident, I had a really good FP1. We have done some quite big changes on the set-up side and settings, going back a bit more to where we were at the beginning of the year, and it seemed to make a difference. I felt really comfortable so it's extremely disappointing to end the session like that."
Despite his issues, Ericsson appeared to be looking forward to Saturday's running at Paul Ricard, a track which he said allowed a more individual approach to racing lines than at other circuits.
"It's quite a technical track with a few combinations where you can do different lines," he said. "As a driver you can make a difference there, the way you approach different combinations, so I think in qualifying it will be interesting to see where drivers can make a difference there. Then in the race, I think it will be difficult to overtake but let's see."