Feature
ESSENTIAL GUIDE: How to read Bahrain pre-season testing – with F1 strategy expert Bernie Collins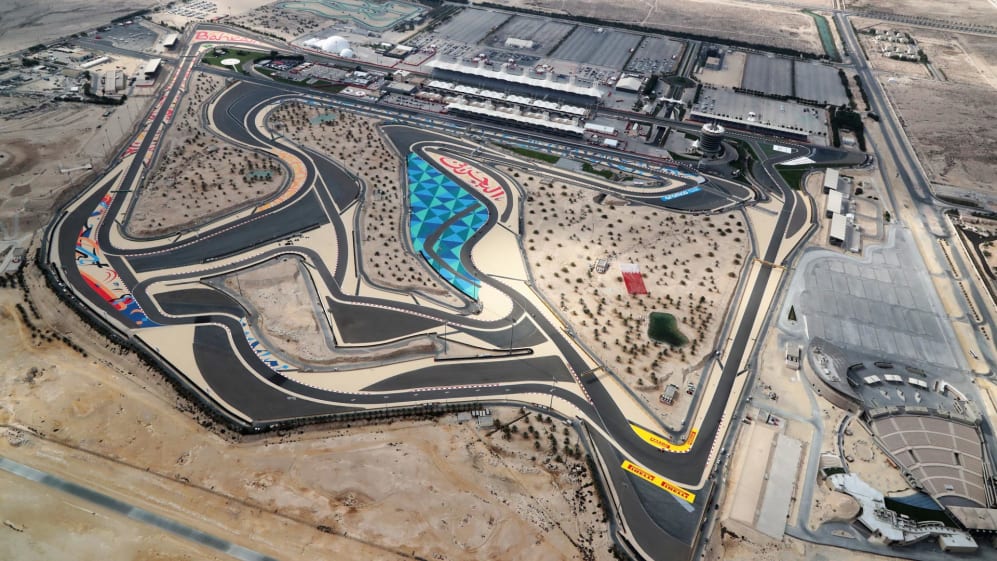 Formula 1 testing is almost upon us as the 10 teams and their respective drivers head to the Bahrain International Circuit for three days of pre-season running. Ahead of the action getting under way, ex-Aston Martin strategist Bernie Collins is here to provide the lowdown on proceedings, explaining how the field will approach the week and highlighting what to look out for...
What are the priorities for drivers and teams?
At many times in F1, the priorities of the driver and teams are different. During races, the driver is often focused solely on their own championship points or finishing position rather than that of their team mate, for example. Testing is no different.
READ MORE: The beginner's guide to... Formula 1 pre-season testing
The driver is solely focused on if this car is going to win races as well as be predictable to drive. They are generally focused on the low fuel, softest tyre runs. Meanwhile, a team's priority for testing can roughly be split into two sections: reliability and performance.
Firstly, is the car reliable? Last year, we saw both Red Bull cars retire from the opening race in Bahrain due to mechanical failures. Every championship point counts, so they and others will be keen to avoid this sort of open goal in the championship fight.
Reliability testing takes many forms. There are checks for car cooling: for example, an undercooled power unit may fail or operate with poor performance, whereas an overcooled PU is wasteful of the air flow supplied to the car, which could otherwise be used to provide downforce or reduce drag.
All the mechanical systems underneath the bodywork, from suspension through to drivers' drinks systems, are tested in a variety of situations. Take the almost standard fuel run-out test which checks all the fuel pumps are able collect every bit of fuel from the tank during a low fuel qualifying lap. This is often the cause of many of the red flags at the end of test sessions.
READ MORE: From cutting curfews to grid penalties – 10 rule changes you need to know about for the 2023 F1 season
Performance is more complicated. With only three days of testing ahead of the 2023 season and limited runs and tyres available, it will be impossible to fulfil the test requests from every department, even if everything runs smoothly.
Additionally, only some tests can be completed together in order to not influence the results of another. As a simple example, the car would ideally be run at different ride heights to access set-up performance, but between runs differences in track improvement, temperature, wind and tyre condition will affect results without any other tests, not to mention driver learning.
Teams end the three days with a huge volume of data that needs to be isolated from various test conditions to get the desired test result.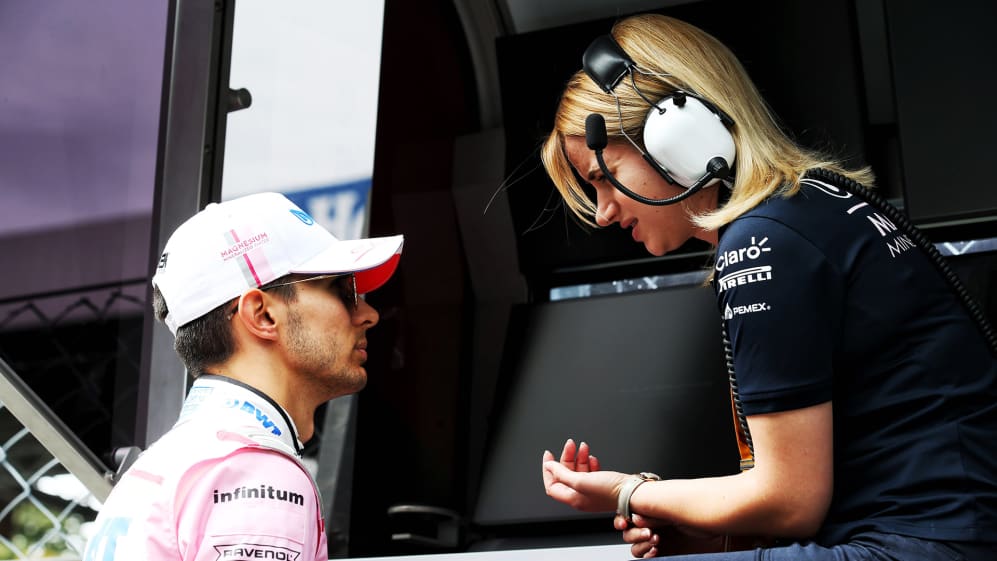 What tools will we see teams use to gather extra data?
The most obvious tools that we see teams use during testing are aero rakes. These devices are simply tiny tubes attached at various positions to the car to monitor the air flow in that region. They allow teams to check either results from the wind tunnel or CFD (Computational Fluid Dynamics) against reality.
The car will be run at a given set-up condition to get the most accurate results. This aero mapping is important as finding and understanding any errors in the wind tunnel or CFD modelling will prevent wasting design time in the factory on a component that doesn't work at the track. Similarly, teams use flow-vis – a type of runny paint – to visualise how air flows over a component like a rear wing.
READ MORE: Lawrence Barretto's 5 bold predictions for the 2023 season – how many of these will come true?
The car will be loaded with additional sensors that cannot been seen on TV. Thermocouples will be used to monitor temperatures of various components to ensure that nothing is overheating or overcooled. Where thermocouples cannot be used, teams may use temperature stickers. These stickers give a region of temperature that a component has achieved.
Additional video cameras or thermal cameras can be added to collect images or video that are not normally available to teams to show complex tyre surface temperatures or how aerodynamic components move during running.
All these sensors come with additional wiring or data collection devices which change the weight and configuration of the car, so a compromise is needed between data collection and running the car as it will be for opening practice on Friday of the Bahrain race weekend.
Can we learn anything from the lap times?
Much is often made of the fastest times achieved by each driver or team during testing. However, in reality, the picture is a blur. Fastest lap times are affected by fuel load, tyre compound, car mass, engine mode and time of day.
A car loaded with sensors could be significantly overweight: every 10kg could be worth 0.3s of lap time. As the track condition improves across each day then the lap times will improve even without any other changes.
READ MORE: From aero rakes to flow-vis – 5 key terms you need to know for F1 pre-season testing
Track temperature will also increase or decrease the achievable lap time significantly, not to mention changeable wind levels and any deposited desert sand. Therefore, it is difficult to differentiate between fuel load, car mass and engine mode from outside observation alone.
The most representative running during winter testing has traditionally been the full race simulations. This is a point in the day when teams complete the 57 laps that the Bahrain race requires across three or four tyre sets with live pit stops.
This eliminates the variable of fuel load, as the lap number completed dictates the starting fuel level. The variables of engine mode and overall car weight remain, but it is often a good indication of team race pace, which is ultimately where points are earned.
Strategy departments will aim to correct these runs for the time of day and track improvements in order to predict team pace expected at the first race. However, with only three days of testing, many teams may drop a time-consuming race sim, therefore race pace may only show its hand on the Sunday of Bahrain.
How much of a role can fuel loads and tyre compounds play?
This year sees Pirelli introduce a new tyre compound, which will be used at the Bahrain race weekend. Alongside the pure car performance, tyre and strategy engineers will be keen to get an early first look at the pace difference and degradation levels between these compounds. This will help form Friday run plans for not only Bahrain but for events that feature softer compound ranges.
READ MORE: The records that could be broken by Hamilton, Verstappen, Leclerc and more in 2023
Outside of this, when testing, harder tyres provide the most consistent runs, with little change in tyre performance lap on lap, while allowing other tests to be completed – whereas softer compounds provide the fastest lap times and fastest warm-up for runs that require this.
The effect of fuel load can easily be calculated by a team, so running the car at 50kg rather than true qualifying level, it is easy to work out how much faster the car maybe capable of. Teams, however, will be keen to explore car balance or performance limitations at both ends of the scale.
Car behaviour with 110kg of fuel onboard with DRS (the Drag Reduction System) off can be very different to 5kg in the tank with DRS on. This was shown in 2022 with porpoising becoming more of a problem in the DRS-off states.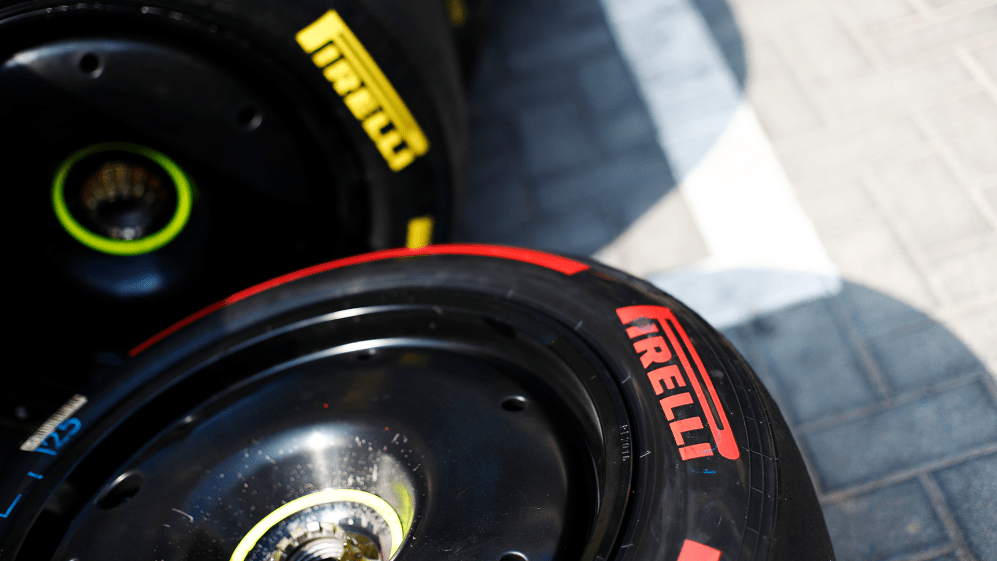 Can teams play games to enhance – or hide – their true pace?
There are many tricks to hide car pace. The key for a team is only completing tests that are useful for information gathering and do not corrupt your own data. It is dangerous for a team to be too focused during testing on the information the competition is receiving rather than the information you need.
Some teams will not run the softer compounds to avoid showing the fastest pace achievable, but then they have less information when these compounds are first needed. Some teams will refuel during the race simulation but miss the all-important pit stop practice.
READ MORE: Team mate tussles, title contenders, and midfield battles – 7 exciting rivalries to watch out for in 2023
It is possible to complete tyre tests with different compounds but in order to conceal pace between each one alter engine modes or tyre pressures or temperatures. In the same way that cars may run overweight due to the additional sensors, during testing cars can run underweight, appearing faster than possible to achieve legally during qualifying in Bahrain.
What's certain is that a busy few days lie ahead for the drivers and their teams...
Check out a host of other beginner's guides and explainers ahead of the 2023 campaign – including a breakdown of the weekend format and how the calendar is put together – in our pre-season preview area.