Feature
From aero rakes to flow-vis: 5 key terms you need to know for F1 pre-season testing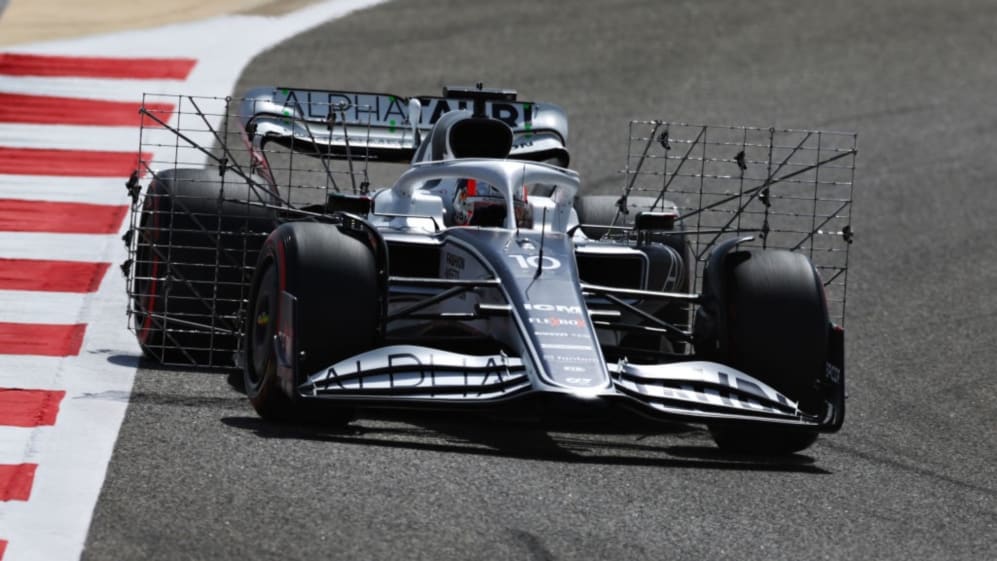 After a spectacular array of F1 car launches, the 2023 pre-season test will give us our first glimpse of all 10 new cars on track, with the 20 F1 drivers set to get to grips with their new machines in Bahrain for three days of running, kicking off on Thursday.
With each session running from 1000-1930 local time, there will be a lot going on – so we've come up with a handy guide for those who need a primer or reminder on the key phrases that will pop up when the action begins...
Flow-vis paint
You'll see flow-vis paint daubed on bits of the cars during testing – or throughout the season in practice sessions.
The paint is formed by mixing a fluorescent powder with a light oil, and is then applied to a body part of a car.
WATCH: Check out the action-packed trailer for Netflix's Drive To Survive Season 5
Former Ferrari and Williams engineer Rob Smedley explains it best: "You paint it liberally on the car, the car then goes out and as it's moving up to speed and going through a cornering condition, the paint dries as the light oil evaporates and you end up being able to visualise, very clearly, what sort of flow structures you've got.
"When we then analyse that – we're usually looking for things like separation, as in where the flow's separating and we're not getting decent flow structures across the surfaces of the car. That can then tell the aerodynamicists a lot about what's going on upstream of that, and hopefully that helps them to rectify certain problems on the car."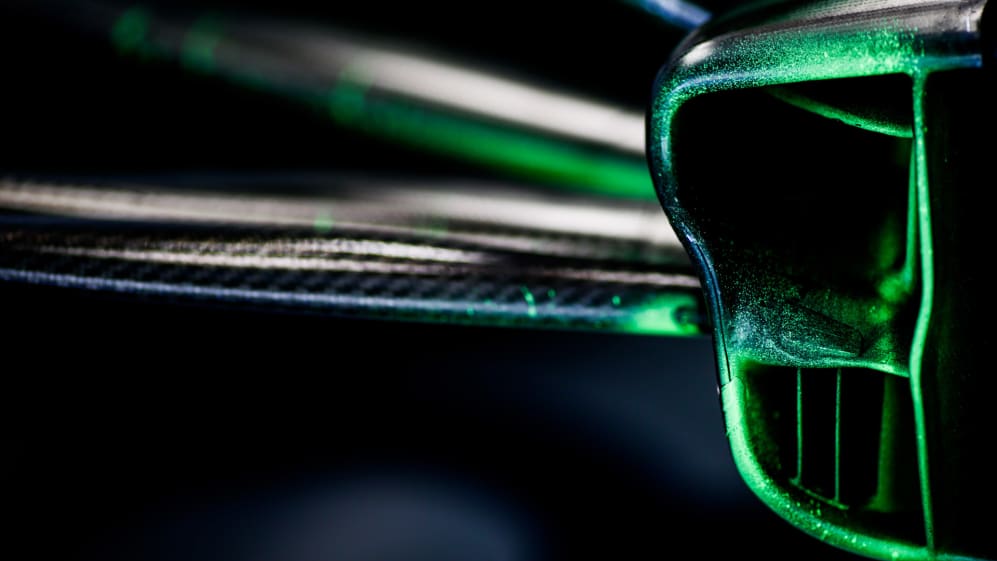 Aero rakes
Aero rakes are broad scaffolding-like structures covered in sensors that measure air flow off the car's body.
That data is then used to help teams see if the data found on track matches up or correlates with the data generated from the wind tunnel or simulations back at base.
READ MORE: Pirelli confirm tyre choices for first three F1 races of 2023 as new compound comes into play
Smedley explains: "When we then analyse that, we're usually looking for things like separation, as in where the flow's separating and we're not getting decent flow structures across the surfaces of the car.
"We can see if there's a point where the front wing 'falls over', as we term it, where we're not generating the downforce on the front anymore.
"Equally, there are sometimes more fundamental things that we pick up from the aero rakes that we can't solve at the track, and that then goes back to the aerodynamics team and they can deliberate on how to solve these fundamental problems and to put these flow structures in a more optimised position."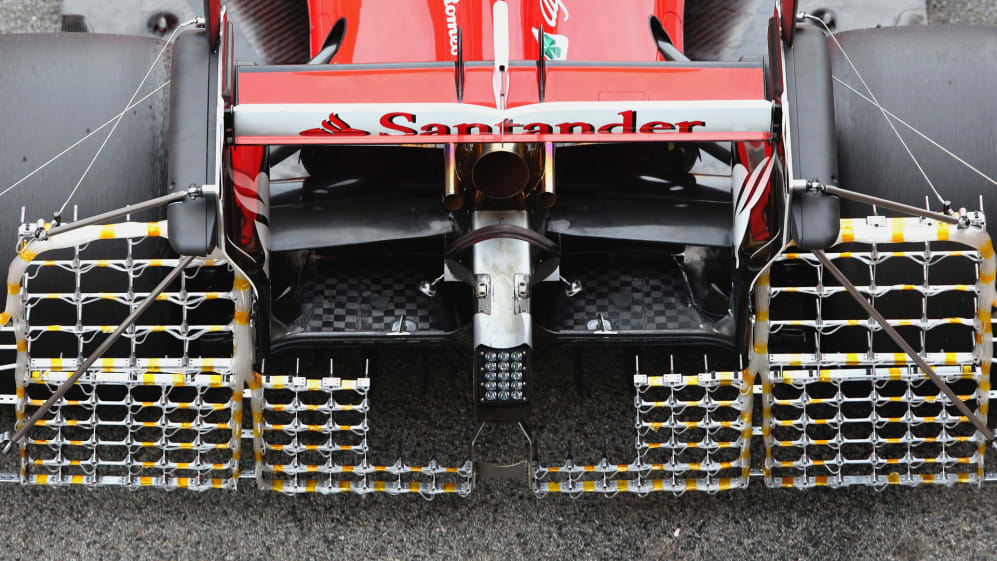 Installation lap
Early in the sessions, you'll see the team of engineers step aside as the engine revs up, and then the driver gingerly makes their way out of the pit lane and onto the track.
The driver won't push the car to its full potential, rather, they will drive at a steady pace and then return to the pits.
This lap is conducted to check whether the throttle, brakes, hydraulics and electronics, as well as any other crucial components, are working as they should.
TECH ANALYSIS: Ferrari's 2023 SF-23 – A complete redesign or subtle evolution?
The same thing happens before a Grand Prix, and in the build-up to a race you'll hear drivers relay that something does, or doesn't, work over team radio.
And sometimes, installation laps don't go all that well...
Sandbagging
A term that gets thrown around a lot, sandbagging is when a team has their drivers deliberately lap slower than expected, or slower than their potential, to hide the real pace of the car.
By hiding the pace of a car, a team could avoid unwanted attention and hype, or divert attention away from a particular part on their car, although Smedley says it's actually not that common.
"I don't think people actively sandbag. Because frankly, what's the point? Take the Brawn situation in 2009. They turned up and, I think, surprised even themselves," he said.
READ MORE: 5 of F1's biggest winter testing shocks
A team might 'sandbag' by loading their car up with excess fuel, or just have their driver lift off at a particular corner or straight – though the latter method would (surely) be spotted by some eagle eyes around the track.
And former Renault driver and current F1 TV presenter Jolyon Palmer argues: "As for sandbagging, everyone's doing it in Formula 1! It's just a question of how much you sandbag."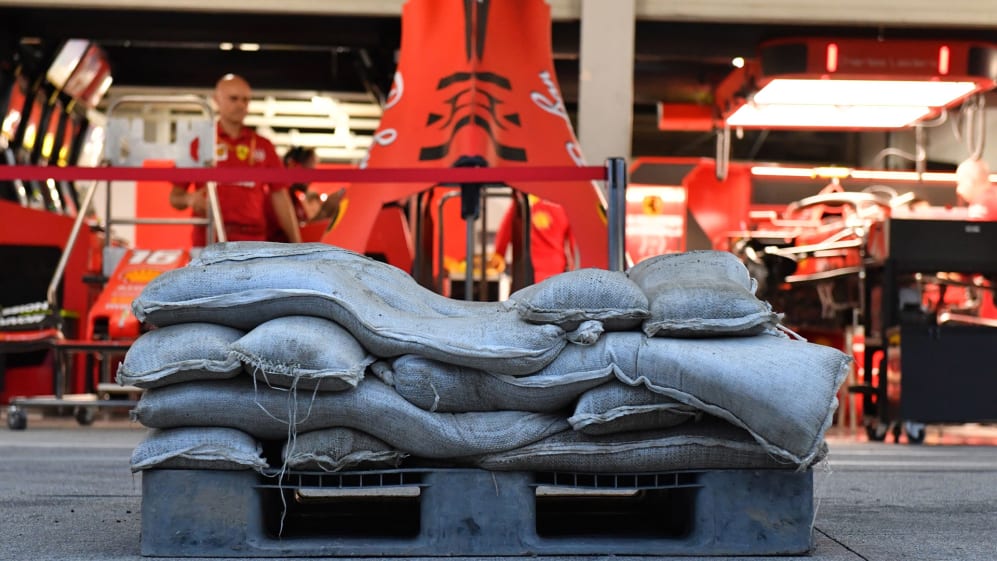 Glory runs
Glory runs are where a driver considered to be in a midfield or backmarker car manages to shoot up the leaderboard with a stunningly fast lap. Often, they'll achieve this lap with the softest compound and a low fuel load – almost the opposite to sandbagging.
"I have done glory runs and they're quite fun because you know when you're in a midfield car, you're about to just pop up to the top of the times and everyone likes to be at the top of the times," Palmer explained.
READ MORE: What to watch on F1 TV – Our presenters pick their favourite shows ahead of the new season
"It's just morale-boosting to see yourself up there and it's nice to feel the car on proper quali spec. But in the end, it's just that really – it's just getting up to the top of the times."
You'll hear and read those terms a lot when testing comes around on February 23rd, so keep an ear out when the on-track action begins.
Depending on where you're based, you can watch testing live on F1 TV – and wherever you are, keep an eye on F1.com for the latest live timing, news and analysis from all the pre-season sessions.