Feature
Esteban Ocon on his journey to F1 – and karting battles with Verstappen, Leclerc and Albon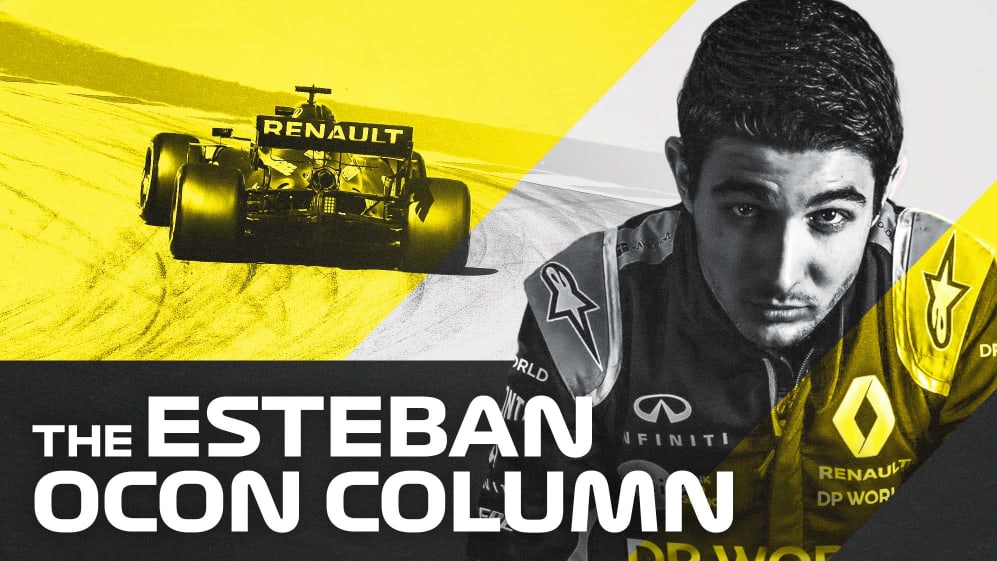 Bonjour everybody. Over these last few months I've spent a lot of time with my family and we've been going through old photographs and remembering some great memories. It takes a lot to reach Formula 1, the pinnacle of motorsport, and I wanted to share with you some stories from the past and how I reached this fantastic sport.
You always remember your first time
Every story has its beginning. For me, my road to Formula 1 began as a four-year-old on a family break in France. It was just me and my parents at a complex which had jet-skiing, a paintball centre and a go-kart track. I remember there was a baby kart there which I sat in and my dad asked if I wanted a go. I tried it, and the guys at the kart track could not stop me.
I was going through cones around them and my dad had to stop me as I was just not stopping! At Christmas that year, I got my first baby kart, which I drove at my house and that's how it all started. Naturally, we began racing. I don't have that old kart anymore – my first kart – my dad sold everything as we needed the money to buy the next kart up.
Face to face with Leclerc and Hubert
I think it was by 2004 things in karting started to become more serious. In 2004 and 2005, I became mini kart champion in the north of France and there was a kid called Charles Leclerc who was champion in the south.
I had heard of Charles but knew very little about him. There was a big race called the French Cup in Magny Cours where all the regions of France were meeting. Charles and I were fighting in the heats. I won, then he won and so on - we had some big battles.
In the final, it was Charles and I fighting for the lead. I had the inside line at the last corner on the last lap and we touched. Charles didn't finish as he was in the tyre barrier and I managed to finish fifth or sixth.
Anthoine Hubert actually went on to win that race. I remember Charles and I were both crying, and our parents were together to try and make us happy again, but it was impossible as we were bad losers!
READ MORE: Ocon on a strange start to 2020, training in isolation and racing remote-control cars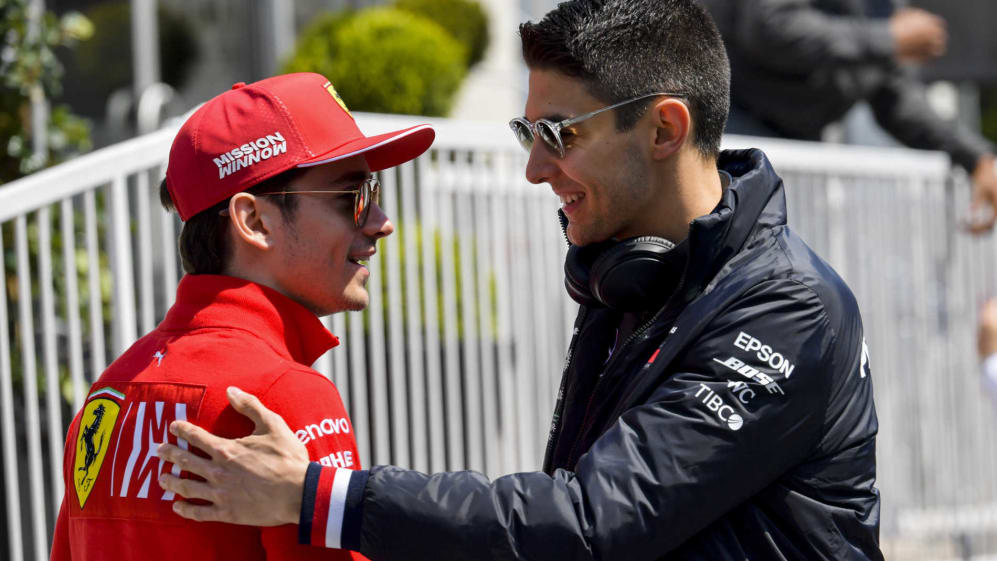 The relationship with him developed pretty strongly the year after. My parents and I actually went on holiday to his place near Monaco where we also went karting with Jules and the Bianchi family in Brignoles at their karting track. Charles and I raced again together for many years in karting but not so much in single-seaters.
My big rival in karting was always Anthoine. He and I went quite far back as well. Sometimes my dad acted as his mechanic whenever he needed some help. We trained a lot together and he was my big rival opponent in 2008.
He was the one fighting with me for the French Karting Championship; it was always very close with Anthoine. The rivalry was quite big with him, actually. We followed each other quite closely with the French Federation in the French team with Pierre [Gasly] as well.
Racing with all these guys was a lot of fun, even if it was very competitive at the time. We discussed racing Formula 1 back then as that was all we wanted to do. There was nothing else. It was racing Formula 1. I never wanted to be a cook, an astronaut or a mechanic. It was always Formula 1.
The battle with Verstappen
I eventually progressed my karting career into bigger European and World races. I think the first time I raced with Max Verstappen was in 2010. It was a tough year for me transitioning into international racing. Karting is very tough anyway. I was alone with my dad pretty much fighting the big teams.
Max and I were always quite close on track and sometimes it came too close! In 2011 we were fighting for the 2011 world series championship and he won in the end.
I remember a race in Italy I came out on top, but me and him were a long way ahead of the rest. It was a rivalry which started then, and it soon became even bigger.
At the end of 2011, my management at the time decided to switch me to single seaters. I started testing and my team-mate at my first test was Alex Albon. That was the first time we were both driving in single seaters.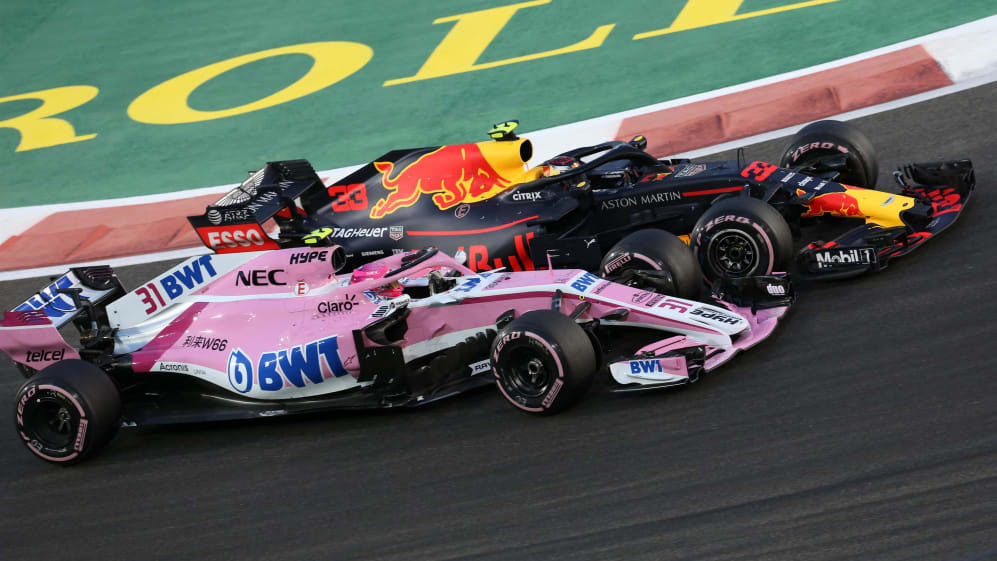 He was very quick in karts and he won a lot of titles. I was a year behind him in karting, so when it came to the first single-seater test, Alex was a good reference to start with. Who knew we would both be in Formula 1 in the future!
To start with I found it quite difficult. You have to adapt to everything and just learn racing a different way. After that, it went pretty well, I had some podiums as a rookie and fought for the Formula Renault Eurocup title the following year.
READ MORE: Arsenal star to join Ocon and Bottas on the grid for Sunday's Virtual Monaco Grand Prix
After that fight for the title in 2013, I became part of the Lotus F1 junior team and the management decided it was a good time to switch to FIA European Formula 3. I tested with Prema and we managed to agree a deal.
Prema became a family; I was living in Italy, I put my heart into it and straight away we were having results. At the first race we had a couple of pole positions, two from three, I was always on the podium, started to win a few and I was straight away on it. It was my most competitive year after those two years in Eurocup.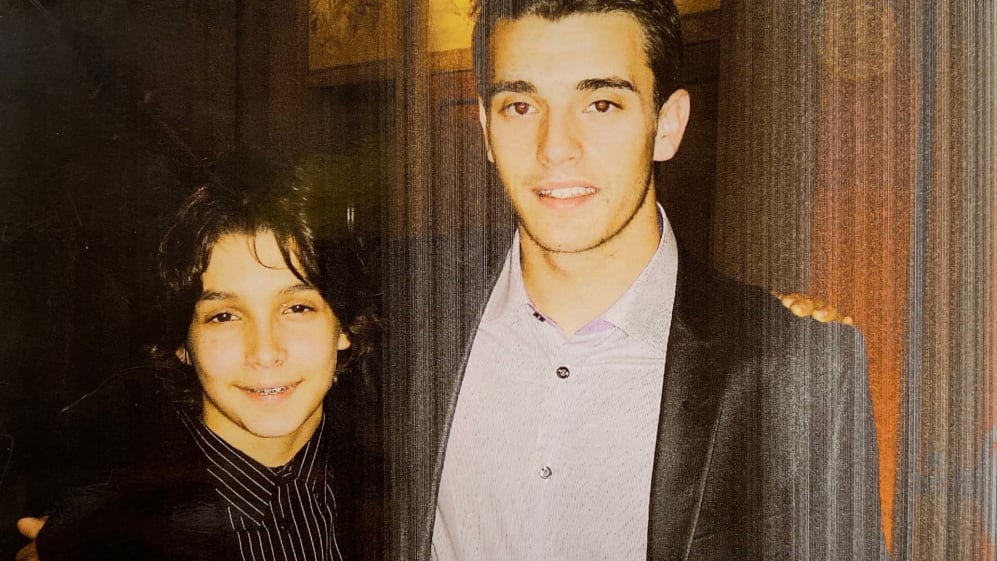 After a few races, the competitive rivalry returned. Max started to become strong and he was challenging me for wins and suddenly he was the guy to beat.
We had a thing called the 'triple record' where you would win all the races in a weekend. He did that once and then I did it in Moscow at the following round! We were fighting to get that all the time. In that Moscow race he came close to beating me and we banged wheels a couple of times, just like the old karting days.
I won the title in Formula 3 but the tough moment for me was that Max had signed a deal to race Formula 1. Well done to him, definitely, but when I saw the news it was difficult to swallow. He was third in the championship; I was winning, and I didn't have a seat in any category at that time.
I did a few tests in GP2, but there was nothing really confirmed. The Lotus F1 junior programme had difficulties at the time and I wasn't going anywhere, so it was quite a challenging moment.
But I used that as motivation. I knew I had to work hard and keep on top of the junior categories if I was to make it to Formula 1. It was my ultimate target; not necessarily wanting to face Max again, but rather joining him in Formula 1.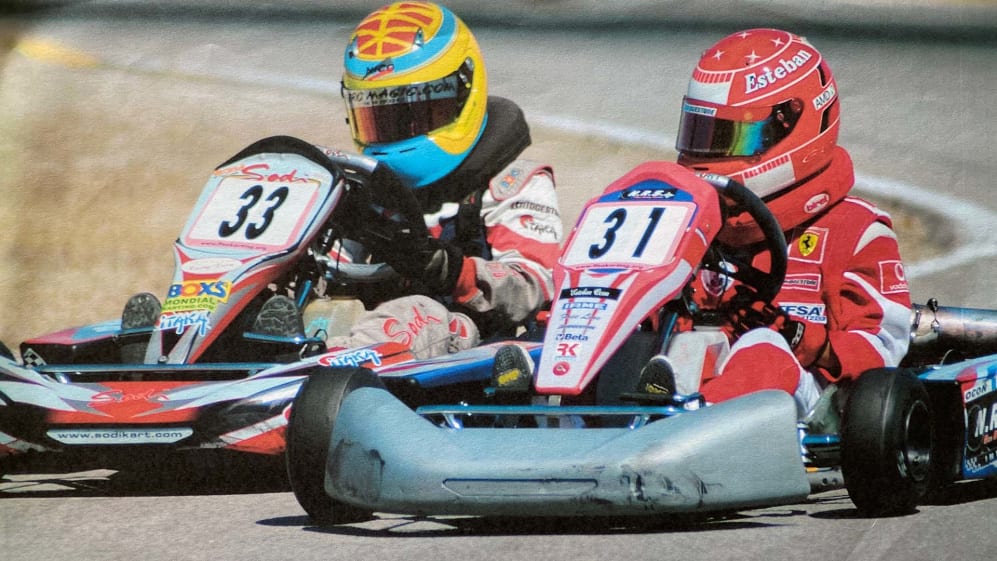 How Enstone became my racing home
My time at Enstone was very special and also very demanding. Being a Lotus F1 Team junior back in the day, each time I was going to the factory we were training hard.
I remember seeing the race drivers all the time there. I met Romain [Grosjean] and Jérôme d'Ambrosio, but, on the whole, most of my time was spent with the other young drivers. I learnt a lot on how to become professional and I found how important it was to be fully dedicated to the job.
It was teaching me how everything worked in Formula 1, how prepared you had to be. It was the moment of evolving from a kid into a young adult and those years at Enstone made me the guy that I am now. Those days were so crucial.
I worked a lot with Daryl, Wendy and Dave in the Human Performance Centre; I was spending most of my time there. I was meeting Eric Boullier who was the team manager and Gwen Lagrue as well, who is still with me, a key person in my career.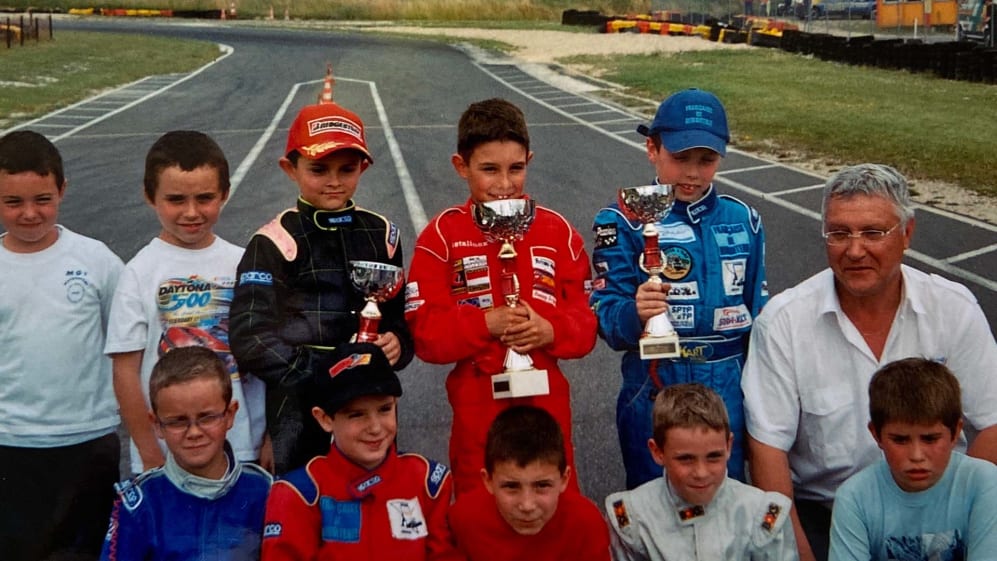 He was working with Eric and it was both of them who recruited me from the very early days. Eric's role grew bigger, becoming team principal at Lotus, and, for me, that was a good thing as I had meetings with him a few times. He gave me all the advice I needed, so I took the right steps and he was certainly important for me receiving the opportunities.
One thing that stands out from those days at Enstone, was looking at all the cars and knowing I wanted to be one of those drivers at some point. I'm very happy it turned out this way, racing for the Enstone-based team in Renault. It feels right and I believe things happen for a reason.
READ MORE: Ocon predicts record-breaking season in 'impressive' 2020 F1 cars
My first chance behind the wheel of a F1 car
I was 18 years old when I won the Formula 3 title and, quickly, things accelerated when I became Reserve Driver of Lotus. The team gave me a very crucial test in Valencia, which was in preparation for an FP1 session in Abu Dhabi.
I did a lot of simulator work with them to prepare for this test, which was in the 2012 Renault-powered V8 E20, used by Kimi Räikkönen and I think he won two races in.
I was working with Alan Permane at the time as well as with a lot of the guys who are still here working for Renault! It was an incredible experience. I had the whole track to myself for two days, that would be unheard of nowadays!
I enjoyed it a lot. It was fantastic. I have videos of the V8 screaming. What a cool car and what a moment, I was just having pure fun.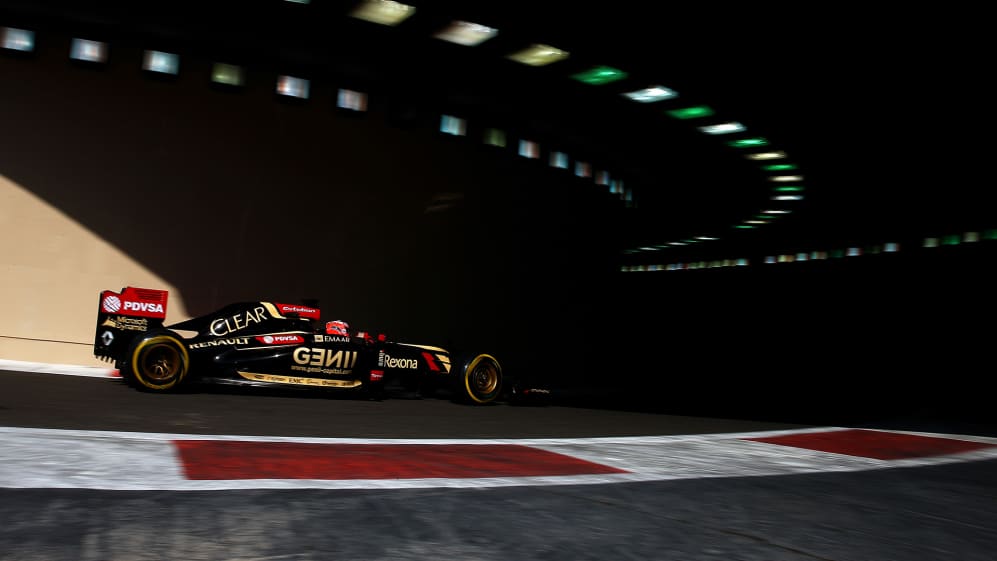 Shortly after my 18th birthday, I did the F1 test in Abu Dhabi. At the time, I didn't think all the hard work was just for this. I felt I still wasn't there. I still had plenty of work to do to become a full Formula 1 driver. I knew then, the story was not finished but I was soon to write a new chapter.
I managed to win the GP3 Series with ART Grand Prix, dovetailing that race programme with a role as test driver at Force India. The year after, I was test driver for both Renault and Mercedes, while also racing in DTM, and this opened the door to step in at Manor.
Finally, I had achieved my dream of racing in F1. All the hard work had been worth it, and now it was time to start the next part of the story.
It was fun reminiscing about these great days, while also remembering the effort it took to reach Formula 1. I hope you enjoyed reading and I can't wait to go racing again. Until then, stay safe and speak soon.
Esteban.