Feature
Esteban Ocon on a strange start to 2020, training in isolation and racing remote-control cars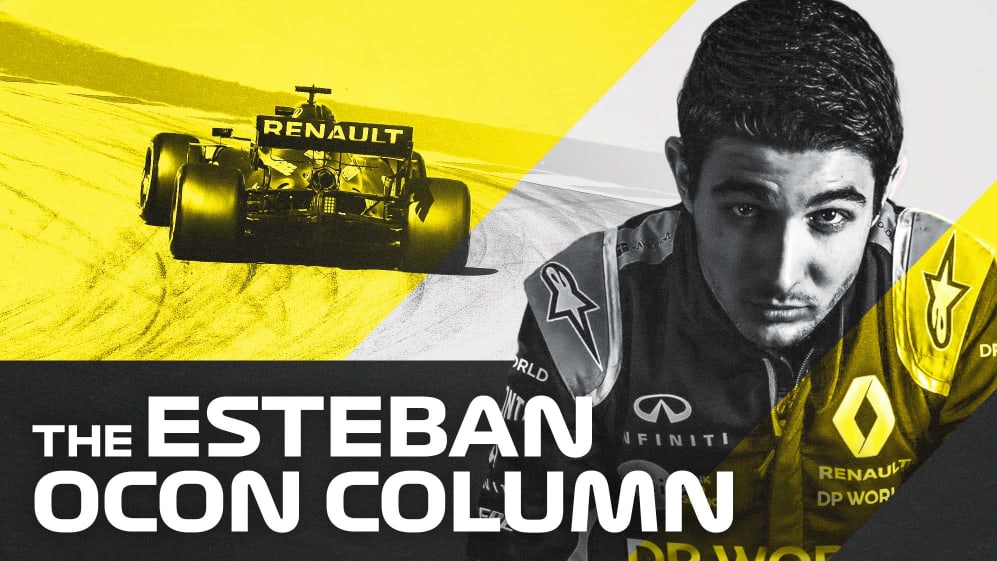 Bonjour tout le monde. Hi guys, I'm very excited to write my first column for Formula1.com and provide an insight into my life as a racing driver, both on and off the track, and a behind the scenes peek at some things you don't usually get to see. I hope you enjoy it!
An intense start to the season...
Well, it's been quite an eventful few weeks back in a full-time race seat, even though the key part of my job has been missing - racing. It's a pity that we missed out on jumping in the car in Australia, but health and safety is the most important thing.
I feel sorry for the team for all their efforts in preparing for the race, I feel for the organisers who have put in so much to ensure there is such a great event and, of course, I feel so sorry for the fans who came out to support.
READ MORE: Why 'stronger' Ocon is relishing racing return in 2020
So far, 2020 has been very intense, but in an exciting and very rewarding way. My preparation for the season started a while ago when I was fortunate to be handed the opportunity to drive the Renault R.S.19 in December in Abu Dhabi and that just reignited my enthusiasm for driving again. I can't emphasise how cool it was to be back in the garage with the engine roaring, 30-plus crew around the car and me sliding my helmet on, pulling my gloves back and walking towards the cockpit. What a feeling.
It didn't stop there, I went to Enstone for more preparation for joining the team and then another training camp before Christmas to end 2019. I then enjoyed some time at home with family and friends in Normandy over the Christmas period; mainly with my mum's side of the family on Christmas Eve and my dad's side on Christmas Day. I was back into training at 321 Perform in the Pyrenees on January 2. That's the earliest I've ever begun pre-season preparation.
I felt I wanted a strong base from a physical aspect and solve all the little details from my experience in previous years to be stronger. As an athlete you don't want to leave anything on the table, you need to do everything you can to ensure you are ready for the challenge. I've never felt better nor more comfortable going into a racing season, it's been one of the best training periods I've done.
ANALYSIS: Why Renault have emerged as 2020's dark horse
After the season-opener event in Paris, we soon headed to Barcelona for testing and the shakedown a couple of days before. It was a special feeling walking into the Renault hospitality for the first time and seeing your own name on the door, your face on all the boards knowing everything has been custom-made for you.
I was fortunate to be the first driver between Daniel and I to drive the R.S.20, and what an honour it was. Prior to the test, I visited the Enstone factory and went on a tour with my engineer Mark Slade to meet all the different departments. It's so motivating to see the hard work which goes in day and night with all the fine details to ensure a race car goes around a track for a weekend - and I'm that guy who gets to drive it. So, when the time came to step into the R.S.20 for the first time it was a great feeling.
Why I wore a mask in Australia
Leaving Barcelona, we all felt relatively confident the car had a good base. Testing was all about learning the car, seeing how it behaved and solve the little issues. We did that over the days, we improved the car and discovered a lot on what was good and not so good. It was a learning curve and certainly a positive one.
Of course, Australia for round one is when you see what everyone has to offer, including yourselves, but quietly, I thought we could have done well there. We arrived there feeling confident and the engineers with experience had a good feeling with how we were going to perform. I guess, we'll have to wait and see now!
READ MORE: Self-isolation the 'perfect training camp', says Ricciardo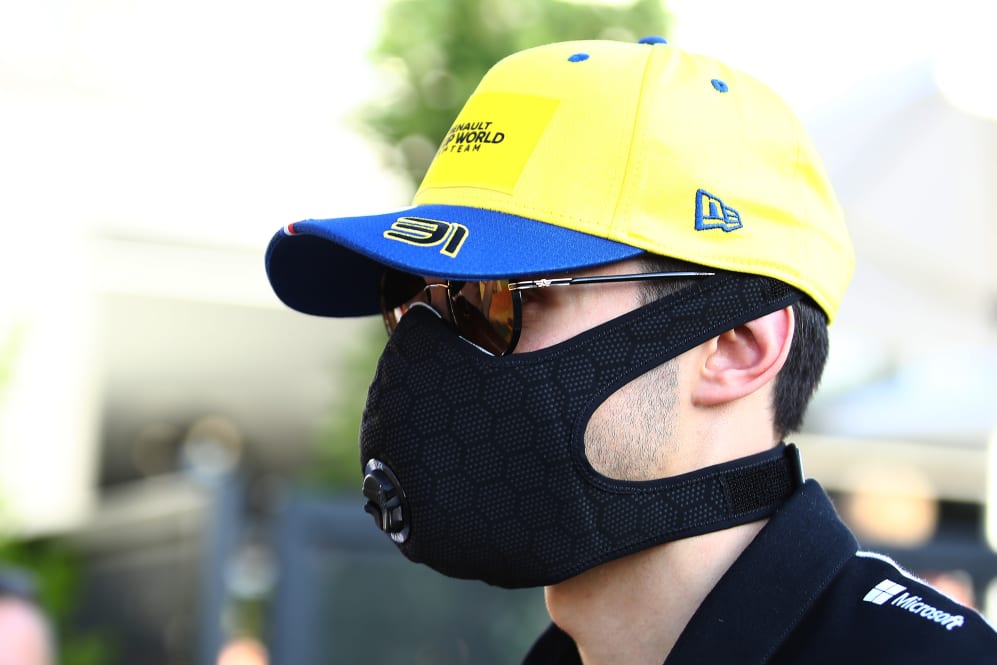 In all honesty, I found Australia pretty strange. I decided to wear a mask when I arrived and left the track on Thursday. It was well over 450 days since I last arrived at a race weekend in preparation for a race and I wanted to take every measure possible to not miss out, it's been too long. I've trained this whole time and I wanted to be as strong as possible.
So I thought it would be best to be cautious with what's happening and be sensible for others. Of course, it's out of all our hands with what's going on, but I wanted to make sure I was doing all I could to be ready. I didn't want anything stopping me from racing again. I did, however, do a couple of laps of the circuit in a Renault, just not my Number 31 Formula 1 car! Driving the Megane Trophy R was the best part of the week! You can watch me in the video above. I had a lot of fun. I have one at home, so I know how cool it is to drive and on track it's another beast, so that was nice.
How I've been keeping busy
It was quite a shock to receive the news when I woke up on Friday to be leaving the race. I went to sleep quite early on the Thursday night. When I woke up, I was about to go in the shower and I saw tonnes of messages from Cyril and many other people saying someone from McLaren had tested positive and the race was compromised. It was a big shock. I was half asleep, half-awake, so it was tricky to fully understand the situation.
DO SAY, DON'T SAY: Your quickfire lowdown on Renault for 2020
We did a lot of preparation, we had everything set to be arriving at the track on Friday with meetings, jumping in the suit and getting ready for FP1. I was a bit disconnected with what was going on as I was just focusing on getting ready for the race weekend. It was definitely a shock but, in the end, the health of everyone is the most important thing.
I left Australia to be with my family and friends in Normandy, France. In these moments it's important to stay close to your family. All together we are stronger. We are in quarantine in France and we are staying at home. It's a strange atmosphere; the streets are empty, there is no sound in the morning. You can hear the birds and nature more than anything else. It's a point where you feel the world changing. Hopefully after some weeks doing that, we can enjoy even more the taste of being free.
I'm doing a lot of simulator racing on Gran Turismo with some quick guys and some friends as well. I've been doing three hours a day before training to keep myself busy! I'm just in the house and using the area nearby for running. If anyone wants a race, I often post on my Instagram some information on how and when you can do that. I'm also playing with some remote-control cars, which is my second passion.
Anything with an engine and fuel and I'm down! I've been spending some time doing that, putting new tyres on and going flat out! That's always nice. The brand of the cars I use are Kyosho, they are the best. It's a lot of fun creating your own courses with some cones and pushing these machines. I don't really like fixing them, but you need to do it to make sure there are no problems when you run. It's a bit like a racing car, each time you run it needs maintenance and that's the only way you don't have problems.
QUIZ: Who's missing from these classic F1 scenes?
I'm trying to stay positive and getting ready to be in shape when everything is okay. I'm training like there is a race tomorrow and that's the best mindset to keep you going.
Merci for reading my debut column and I hope you guys enjoyed it. Stay safe, stay healthy and hopefully my next column will feature some thoughts from racing on-track!
Esteban