'Everything that could go wrong did go wrong' says Alpine boss after double DNF in Austin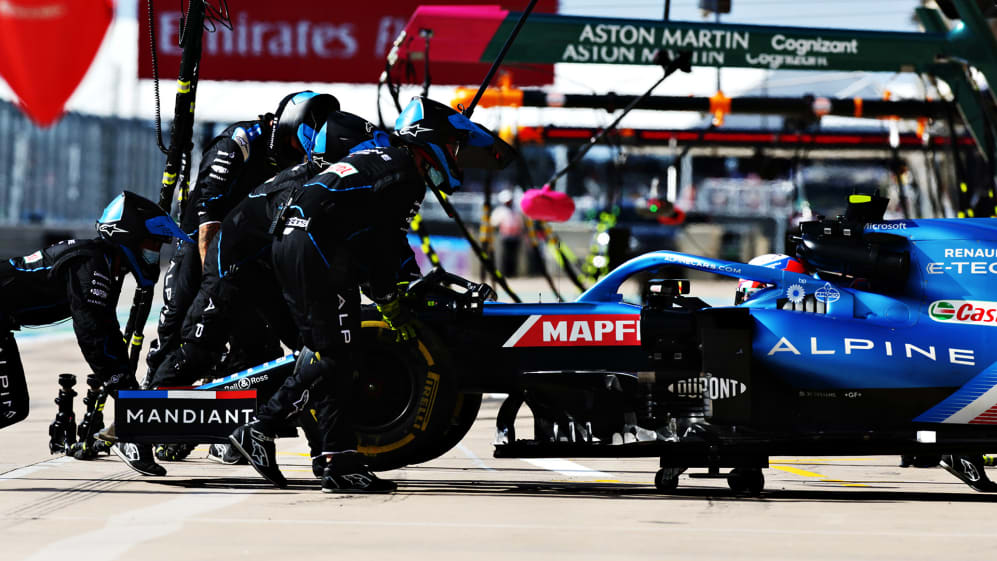 Esteban Ocon was left to reflect on what might have been after he retired from the United States Grand Prix. With his team mate Fernando Alonso doing the same, it brought to an end Alpine's run of 15 consecutive races inside the points.
Ocon, who arrived in America having scored in six of the previous seven races, started the race just outside the top 10 in 11th but had his race compromised following contact with Antonio Giovinazzi on the opening lap and later retired with an unspecified problem at the rear of the car.
"It was a difficult day for all of us in the team," he said. "We were lacking a bit of a pace but our race was also compromised after the touch on the first lap. It was not an easy one, but we'll come back stronger in the next one."
READ MORE: 'I nearly crashed' – Alonso on why he retired in Austin, and THAT battle with Raikkonen
His boss Marcin Budkwoski described the Grand Prix, which saw Alonso retire with a rear wing problem having fought his way from the back of the grid to the fringes of the points, was a "race to forget for us".
He added: "Pretty much everything that could go wrong did go wrong during this weekend. Esteban started in eleventh position on the mediums and scoring a few points seemed a very achievable target.
"Unfortunately, he was hit by Giovinazzi in the first lap and suffered front wing damage, which forced us to stop to change it. From that point onwards his race was heavily compromised. There was not much to fight for, and as we suspected a problem on the car we decided to retire him as a precaution.
"Fernando drove a brave race starting from the back and we tried everything to sneak into the top 10, pushing very hard and taking risks, and trying a different strategy to build a tyre advantage towards the end. As we were closing in rapidly on the cars in front, we had a rear wing issue that robbed us of an exciting finish.
READ MORE: ANALYSIS: Why was Raikkonen allowed to keep the place after passing Alonso off track?
"We have lots to reflect and improve on after this weekend and we will be working hard ahead of the next batch of races."
Alpine remain fifth in the constructors' championship, but AlphaTauri have now closed to just 10 points behind with five races to go.