Everything we put on the car worked – Vettel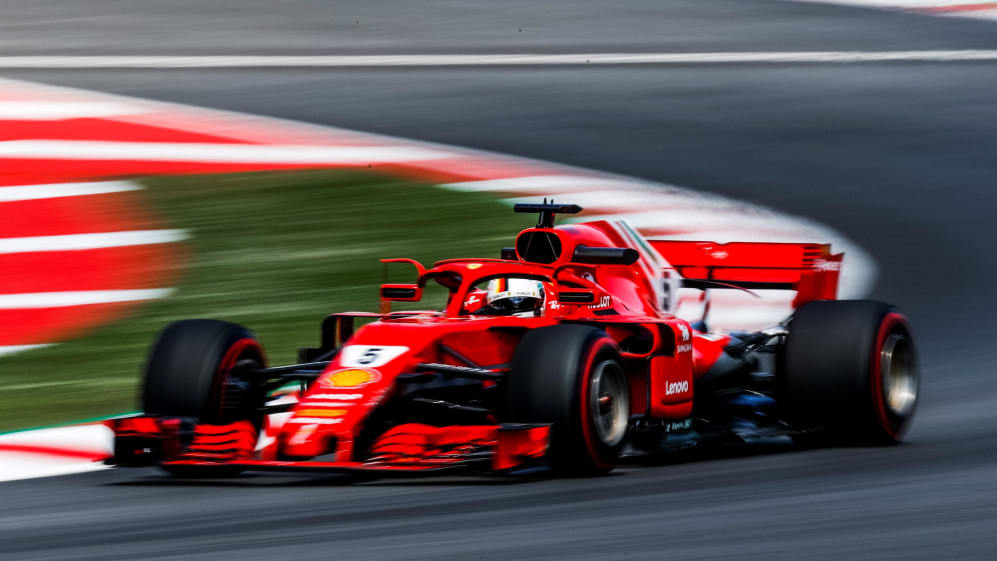 Championship leaders Ferrari brought a raft of updates to Barcelona, the most eye-catching of which was the installation of rear view mirrors on the halo cockpit protection device. And after Friday practice, Sebastian Vettel declared "everything we put on the car seemed to work", which will no doubt send a shiver down the spines of their rivals…
Vettel ended Friday practice fourth quickest, 0.326s adrift of Mercedes' pace-setter Lewis Hamilton, while the other Ferrari of Kimi Raikkonen was sixth, but had his session cut short by an engine problem.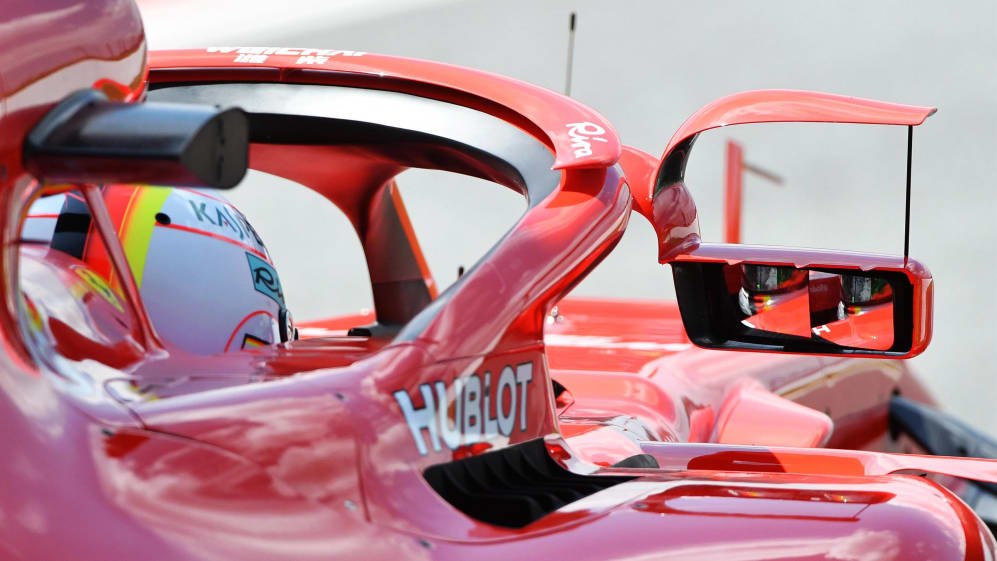 I know there's a little bit more in the car and a little bit more in me if I get everything together.
Alongside the re-positioned mirrors, complete with winglets in a bid to improve aerodynamic performance, Ferrari made revisions to the front and rear wings as well as other areas of the bodywork. After running the updates in practice, Vettel was in a confident mood.
"Everything that we put on the car seemed to work, so that's important," he said. "[We changed the position of the mirrors] because it was quite difficult for us to see cars behind.
"Now they are in a bit of a different position, and I can see a little bit better below the rear wing. So that's why we changed it. I think it also looks better."
Vettel added he believes Ferrari is pushing the boundaries with their aerodynamic updates, something that can be proved by the fact several teams have echoed their development direction.
"We came up in the last couple of years with stuff that other people tend to copy," he said. "Most of the cars now followed our trend in terms of the sidepods and some of the bargeboard designs.
"It's a confirmation that we're heading the right way. I think we have the tools, we have the people, and ultimately, we need to do it. That's what we all want, but there's a lot of work ahead of us."
Despite Vettel's optimism, the four-time world champion said the Prancing Horse have plenty of work to do overnight if they are to challenge for the front row on Saturday.
"It doesn't come for free, so we have to work for it," he said. "Today I think was okay. Car balance, I'm reasonably happy. We can improve. I know there's a little bit more in the car and a little bit more in me if I get everything together. So it should be okay tomorrow.
"Where we end up, I don't know. It's very close. It could be P1 or P6. But that's I think exciting."
Vettel has one victory to his name in Barcelona – in 2011 – but he has never started on pole in 10 attempts.