Interview
Exclusive - Perez on Force India, Ocon, and that elusive top drive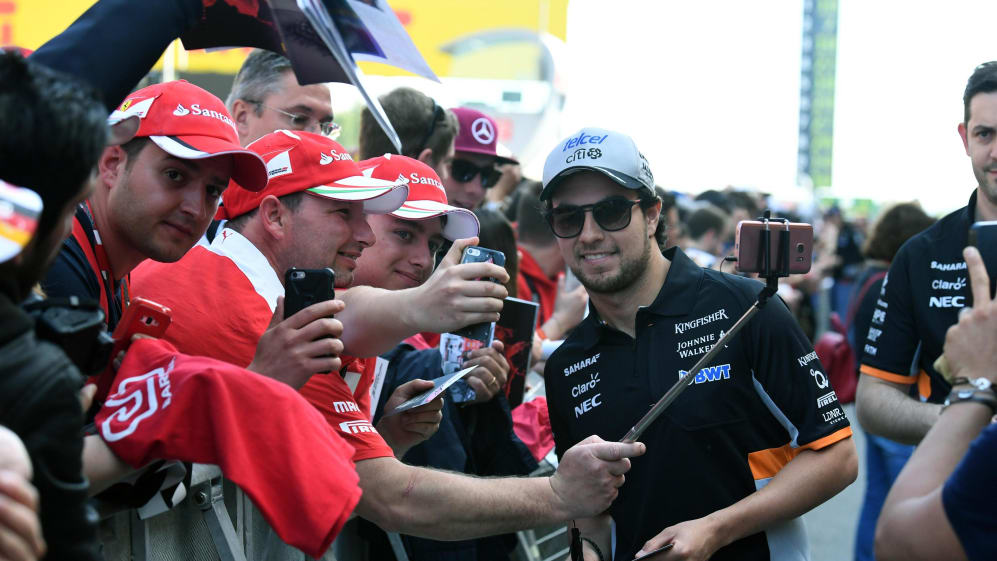 Race after race Sergio Perez continues to consolidate his reputation as a topflight Formula 1 driver – albeit one who doesn't yet have the machinery with which to win. Ahead of this weekend's Spanish Grand Prix, we sat down with the Mexican to talk teams, team mates, and his ever-present F1 title aspirations…
Q: Checo, Sochi marked the 14th consecutive race in which you've finished in the points and right now you are level with Red Bull's Daniel Ricciardo in the standings. Isn't it about time a big team came along demanding your services?
Sergio Perez: This is a one-word answer, a very simple one: Yes! In capital letters. (Laughs)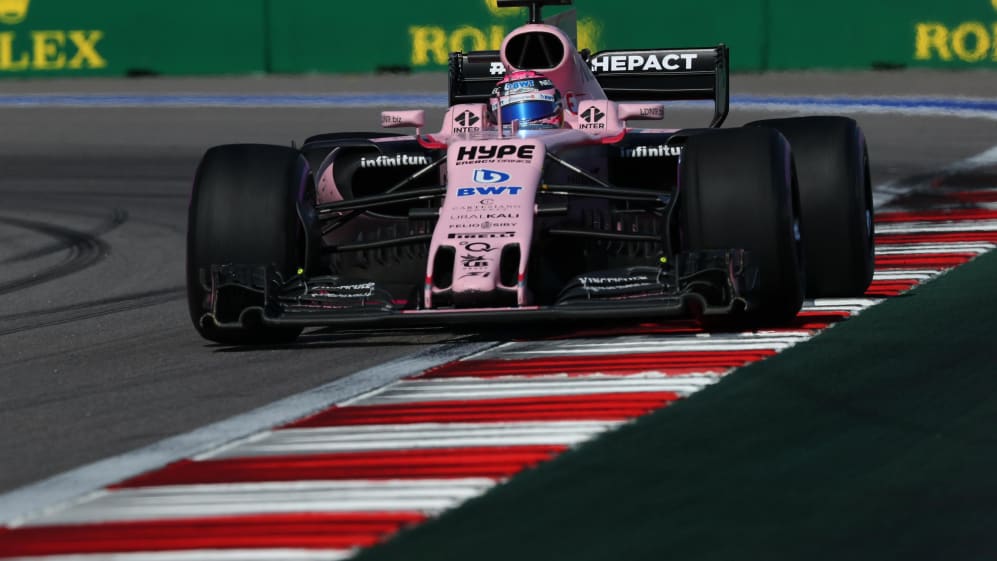 I want to have the right equipment to show the world what I can do
Q: That sounds like you are waiting for it…
SP: Yes.
Q: It is no secret that a number of driver contracts terminate at the end of this season. If a call comes, would you be available?
SP: Again a yes, in capital letters.
Q: Obviously you have promised yourself you will win the championship one day. Is there a master plan in your head about when?
SP: I am still relatively young so have a long career ahead of me and I believe that my best years are still to come. And then I want to have the right equipment to show the world what I can do in a good car.
Q: In reality you could argue that only two teams would meet your criteria: Ferrari and Mercedes…
SP: I would take either! (Laughs) But to make that really happen, that is another story. It is about being in the right place at the right time. We have seen this with Valtteri Bottas and his move to Mercedes. So what I need is that all the planets align to get that opportunity.
Q: So what can you actively do to 'make all planets align'?
SP: To be honest, I am not so obsessed with it right now. I am trying to enjoy my moment. I am so lucky to have a place in Formula One - with one of the best teams. I have a good career, but probably what I am most lacking is the opportunity to really show what I can do. I am thankful to my team - but whatever happens in the future we will see.
Q: You have systematically fought your way back up the ladder after your sudden departure from McLaren…
SP: …and that was not easy to recover after that hit. It was massive. I was very young back then. I remember going from Woking to Silverstone and seeing the difference in factories. I was shocked. Now I can say that this team has been incredible for my career. I have developed hugely in the last few years. And thanks to McLaren in some way I am a much better driver in all aspects. I do believe that everything happens for a reason in life. That was a very good lesson.
Q: Four races so far this season, on four very different tracks, with new cars and new tyres - and you have scored every time. That sounds like the Force India car is a real find. Where are the strengths?
SP: Yes, we have a good car. But we are still learning about these new-generation cars. And I am always trying to adapt myself to different cars, different tyres, different fuel loads and different tracks.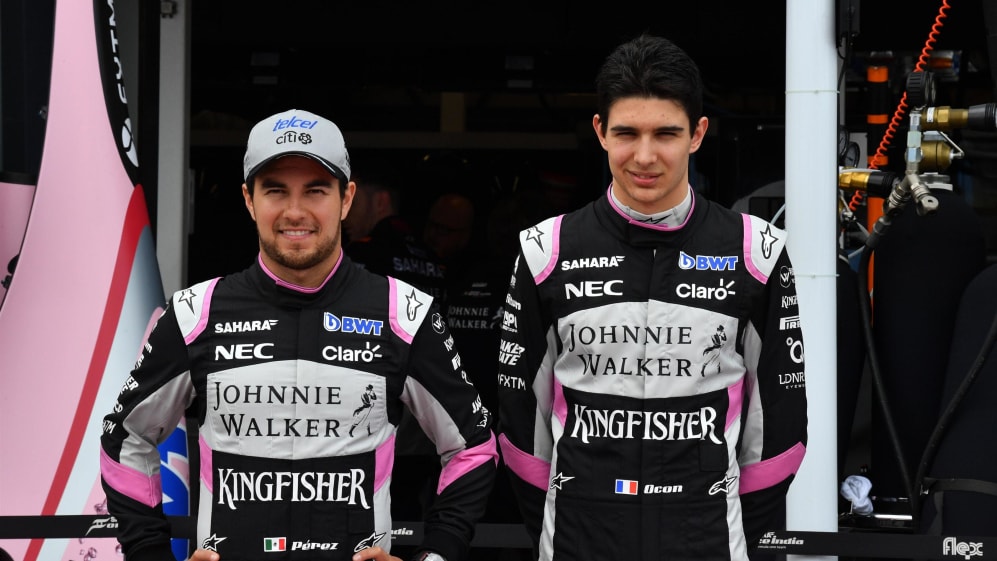 He is a good guy - we are a comfortable P4 now because he has contributed to that
Q: Is it a bit scary that you are already so competitive at the start of the season? It goes against Force India's normal pattern of becoming strong in the second half of the year…
SP: Ha, yes, when I compare it to last year I had only two points at this stage of the season - and now I have 22. But then in the next five races I was on the podium twice - and if the next five races go the same way as last year I will be pretty much over the moon. (Laughs)
Q: You have a near rookie as your team mate - and though you have brought in the majority of points, he has also contributed beautifully. From all the team mates you've had, how would you rate Esteban Ocon?
SP: He is a good guy. We are a comfortable P4 now because he has contributed to that. It makes a big difference if a team has two drivers who contribute to the result. I expect Esteban to continue delivering - and hopefully we two can consolidate that fourth place until Abu Dhabi. It will not be easy, as I think that Williams have a better package than us.
Q: Barcelona is traditionally 'upgrade weekend' for all the teams. What is new at Force India?
SP: We don't have anything sensational on the car - no magic bullet this weekend. But I hope these parts that we are bringing will help us fix the issues that we have, which is trying to get the correlation right between wind tunnel and track. We will not have one or two colossal upgrades during this season - we will bring things that we think will help us perform better at every race.
Q: This track is the best known to all the drivers. You have done thousands of kilometres here, so you should be able to judge what you can achieve on Sunday…
SP: Yes, we want to show what we can do and score plenty of points. That will not be easy, as Barcelona traditionally was never a track that has made it easy for us.
Q: So the aim is to leave here with the team still in P4 - and you above Ricciardo?
SP: Ha, that option sounds tempting. And it would mean that we could look to a good season ahead if we get it right here on our least favourable track.