Interview
Pierre Gasly Q&A: Points the target before the end of the season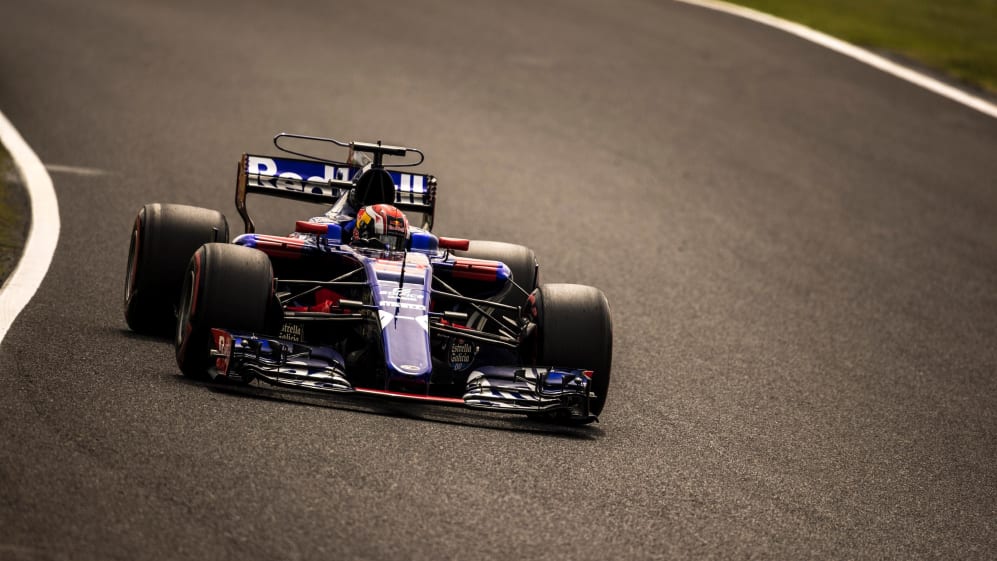 Back in at Toro Rosso after missing last weekend's race in the United States, Pierre Gasly had a rough day in Mexico with technical issues limiting him to just 10 laps on a circuit he's unfamiliar with. Still, as he explains in this exclusive interview, that won't dent his 'youthful enthusiasm'...
Q: Pierre, Mexico will be your third F1 race: so far is everything going as you had hoped?
Pierre Gasly: Yeah, the first two races were really positive. The race in Malaysia was for sure a very special moment for me – it was my Formula One debut. Suzuka the weekend after was a really emotional moment, remembering what had happened to my friend Jules (Bianchi). From the performance side it felt good and I did finish both races and that meant a huge load of experience. Mileage is everything right now: to get used to the car and the procedures and feel comfortable.
Q: You just said it: you finished these two races when at the same time your then team mate Carlos Sainz had two DNF's - was that a rewarding feeling, being the one who was bringing the car home?
PG: The target was that we see the chequered flag – so that was achieved. But being a racer you want of course more than just finishing, you want to fight for something – fight for points. That should, in a best-case scenario, happen before the chequered flag in Abu Dhabi comes down on the season.
Q: You missed Austin because you were still in contention for winning the Japanese Super Formula championship – but the race was called off because of a typhoon. After winning the Formula Renault Eurocup and the GP2 championship this could have been the third feather on your helmet. How disappointed are you at having missed that title by only half a point?
PG: Yes, a third feather would have been great before settling into F1. I really tried everything, being only 0.5 points behind. Not even one point! It is nothing but if it is the final result you are 0.5 points behind. I went there with high hopes to bag the title. The conditions simply weren't in my favour.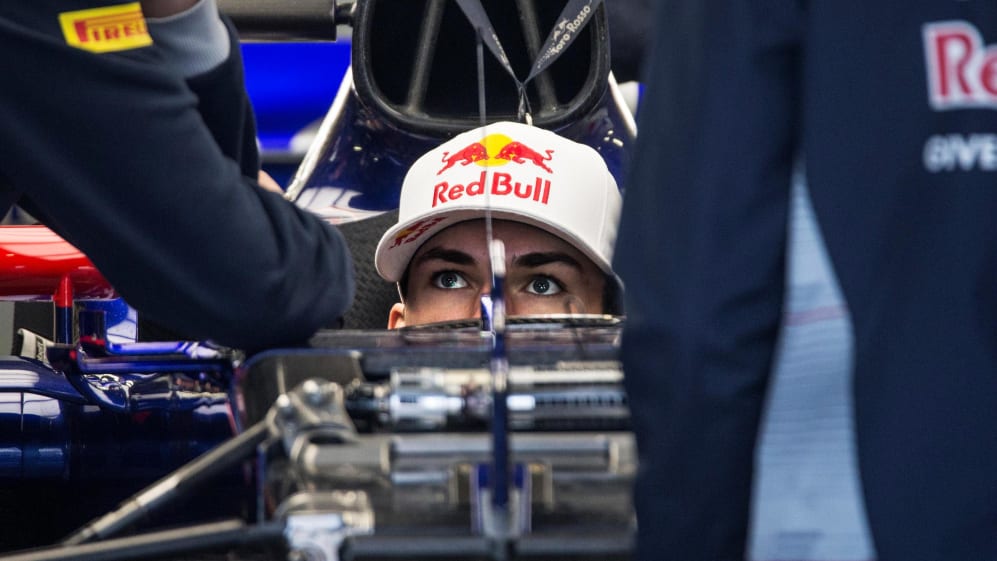 Q: We have seen that title winners of lower categories who do not make an immediate transition to F1 are sent to race in Japanese Super Formula - Stoffel Vandoorne to name another GP2 title winner. Why is that?
PG: I think because it is a very professional series and the cars are the closest you can get to a Formula One car. The level there is really high.
Q: You will this weekend race alongside Brandon Hartley – a rookie like you. Who of the two of you will give the direction on how to set-up the car?
PG: I think as we are both so new to F1 and the team has no real reference on our driving style, each of us will set the car up to his own needs. I missed FP1 [as Sean Gelael drove] and that is never ideal if you don't know a track – but let's see. On top of that I might even get a penalty for Sunday, so I will have to start anyway at the back of the grid, so we all know that it is not going to be an easy weekend.
Q: No driver has been confirmed for a Toro Rosso cockpit in 2018. What do you have to deliver at the last three races to have your name on the driver line-up?
PG: I have not been told anything. Just this much: do a good job. If you've made it to F1 it is also because of what you have done in lower categories and that the team has seen that you have potential. And my last five seasons in racing have been really good. So if I keep that level and can deliver until the end of the season, the chances look promising. I think in terms of experience I am bringing a good package to the table.
Q: You are racing here and from what you say it sounds as if you will also do the two remaining races. Is that so?
PG: Sounds like. But it always depends on what Helmut (Marko) says!
Q: Mexico is a spectacular circuit with the grandstands flanking the track. What is your impression and how have you tried to familiarise yourself with the circuit?
PG: This is a 'wow' track. I walked it on Wednesday. I was glued to the TV in FP1, but then driving it is awesome even if the grandstands haven't been completely full today. But it is also a bit of a tricky track: we have seen quite a number of drivers spin and damage their cars. For sure I would have loved to do more laps today. Ten is not really a satisfying number. We will sit down with the engineers to see what the issues were as also Brendon didn't have a flawless afternoon and Max (Verstappen) also seems to have had engine issues. Yes, it's a bit of a setback but that cannot slow down youthful enthusiasm. So the next step is FP3 and qualifying tomorrow – this should be much better.