Interview
Exclusive Q&A - Aston Martin President and CEO, Andy Palmer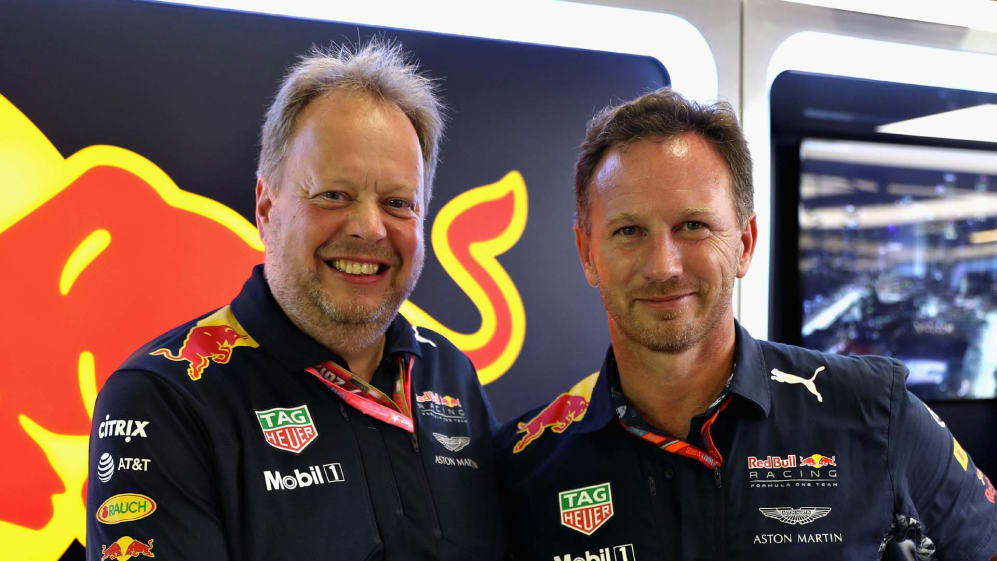 As of next season, the F1 grid will officially feature the name Aston Martin Red Bull Racing. Shortly prior to the announcement of their title sponsorship deal, we caught up with Aston Martin boss Andy Palmer in Singapore. Among the conversation topics: how the Red Bull tie-up came about, the progress of their joint hypercar project, and why Aston Martin has chosen to embrace F1…
Q: Andy, your presence at the Singapore Grand Prix fuelled the rumours [now confirmed] that Aston Martin will be the title sponsor of Red Bull Racing from 2018 onwards…
Andy Palmer: Ha, I was in Singapore to see Duran Duran. But yes, obviously I was in Singapore for a reason. I wanted to tick off two things on my list: I was talking to [Red Bull team principal] Christian (Horner) about our participation with the team next year. We do like Formula One – it is good for our brand. As Valkyrie – our cooperation with Red Bull – is evolving, how can we leverage not just the supercar, but also the involvement of Formula One technology in that car? Naturally there is a propensity for trying to do more with them. How much is subject to negotiations. On the other hand, for 2021 there is a potentially a rule change in engines. We are an engine maker and if the rules change sufficiently that it makes sense – that the costs come down so that a company like us can afford to do an engine – we'd like to do the engine. We would like to be the provider of an independent engine to F1 with our principal customer – that, of course, being our friends at Red Bull. And between these two things draw the line. Today we are a sponsor and innovations partner – maybe this will grow a bit, but to what extent depends on the direction that F1 takes.
Q: Among the latest projects for Aston Martin is the Valkyrie – a cooperation with Red Bull Racing and other partners. With its F1 know-how, it might be the ultimate 'hypercar'. What can you tell us about the Aston Martin and Red Bull cooperation – how it all came about?
AP: Well, in a previous life (meaning Infinity) I worked already together with Christian and Adrian (Newey) and Adrian wanted to do a road car. I am trying to transform Aston Martin into a world-class company. I need a halo – a symbol of the change – and Adrian wants to do a symbol. We know how to design a car and put it into production – Adrian knows how to engineer it – and we gave it a name. Valkyrie is quite a sexy name, which basically means a handmaiden of the gods who chose the heroes for the battleground. The chosen ones!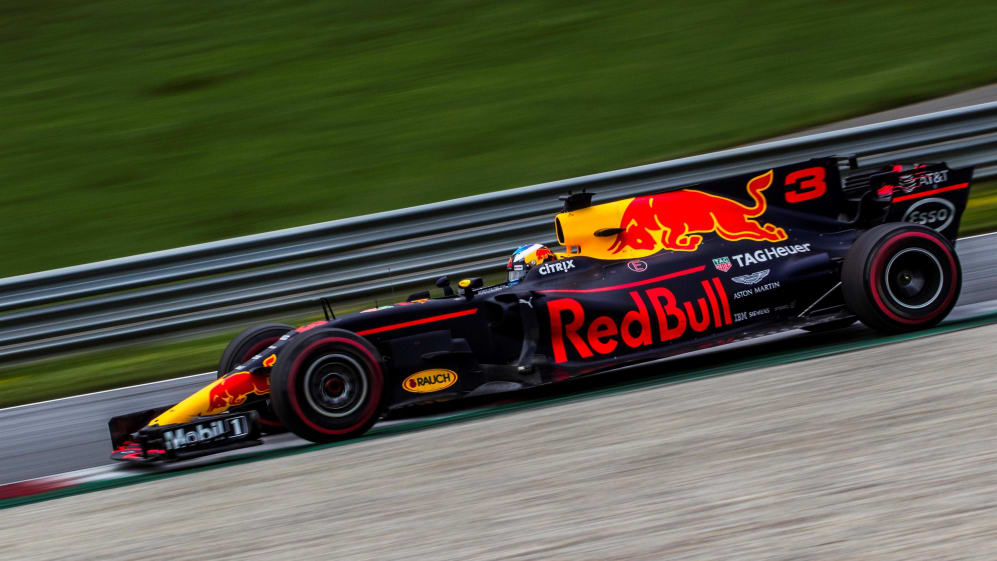 Q: Who came up with the name?
AP: Actually I did, surprisingly. Normally it is not me who does that. Valkyrie is mine! (Laughs) We have the history of using mostly names for our cars that start with a V. I flicked through a dictionary and thought: 'Wow, Valkyrie sounds cool.'
Q: And even though production hasn't started yet, presumably the car is a sell-out…
AP: Yes. Even in Singapore people were approaching me asking if they can get one. Unfortunately the answer is no. And they are not cheap. It is only 150 cars for the road and 25 for the track. The good news is that we are a company that is growing – a company that will do a lot of cool products in the future. So hopefully all those disappointed by not getting a Valkyrie will have a chance to get something in the future. Valkyrie can be a door-opener for a lot of future projects.
Q: Mercedes have recently launched their own F1-inspired hypercar, the Project One. How much did Mercedes' involvement in F1 trigger your own decision to come in?
AP: When we made the decision to do Valkyrie we didn't know that Mercedes was working on the Project One. There had been rumours, but we didn't take any consideration of them. That they are bringing Project One – which is a fantastic car, but from a technical perspective in a different place – leads journalists to compare the two. And that is interesting. It will make for an interesting head-to-head road test. Ours looks like something out of this world. Ours is Formula One from the point of view of chassis and aerodynamics – with a huge engine in the back. They have chosen to go down the road of a relatively conservative body with a Formula One powertrain, which is interesting – and it will be interesting to have the two side by side. I like our concept!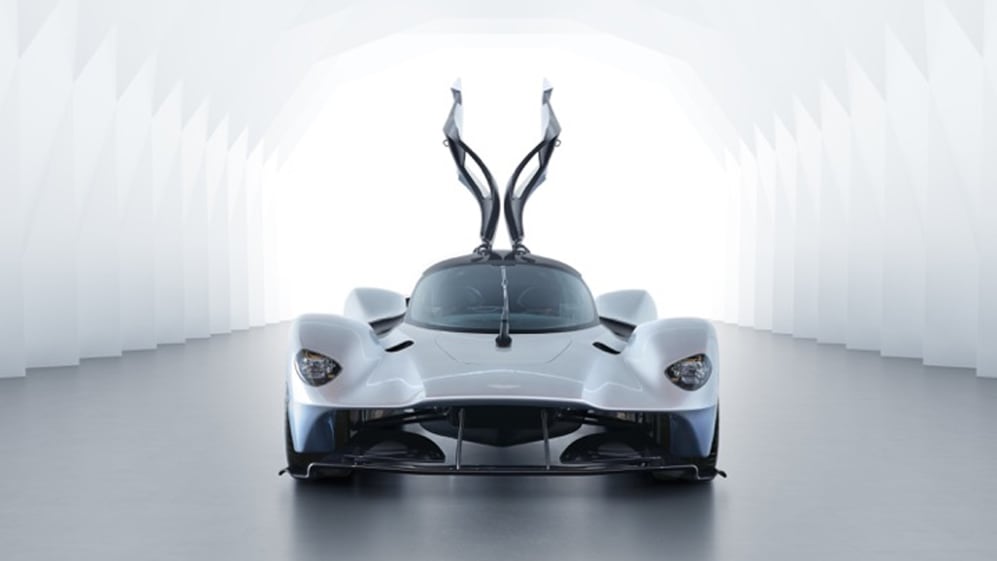 Q: Aston Martin is an iconic brand known for its exquisite cars, but your name is also very familiar to moviegoers, thanks to James Bond being an Aston Martin client. James Bond and Formula 1 seem to be the two pillars Aston Martin is using to reach out to the public? Two very different forms of entertainment…
AP: Ha, James Bond is great. We love it. But you can't be defined only by being in a movie. In some places in the world – especially those new territories for us – sometimes we are over defined by James Bond. Our history – our DNA – goes back to racing. Aston Martin is Lionel Martin racing at Aston Hill. Even in our name we have racing. We love WEC racing – and will continue to do that – but Formula One takes it all to a different level, particularly in places like China – and to some extent the United States. F1 is a relatively small sport in the States, but it is still a lot of people. You see it with Ferrari. Ferrari is defined by Formula One. So what about a company that is also defined by Formula One, also defined by Le Mans – and defined by James Bond? Actually we have three pillars of storytelling instead of just one!
Q: F1 as a platform is one thing, but usually companies coming into F1 tend to have people at the top with a certain affinity for the sport. Do you have that?
AP: I have been a fan of Formula One ever since my Dad took me to Silverstone when I was about four years old. But coming into F1 shouldn't be an emotional decision – it should be a business decision. And the business decision for us is telling a story: that it is a beautiful product, handmade, British, and state-of-the-art technology – a piece of art. Valkyrie is taking Formula One technology and taking it to the road. That has a washdown effect onto the rest of the cars. So it's not about me loving Formula One – I love Formula One – but in a season you get viewed by 550 million people – and that is a lot of people. And some of these people will get influenced at some point to buy your car. This was clearly valued in the IPO of Ferrari – so there is a value. Running Aston Martin, I have to add value to the company and what we do with Formula One will help the storytelling and ultimately help add value to the company.