Feature
F1's most memorable car launches: Benetton B201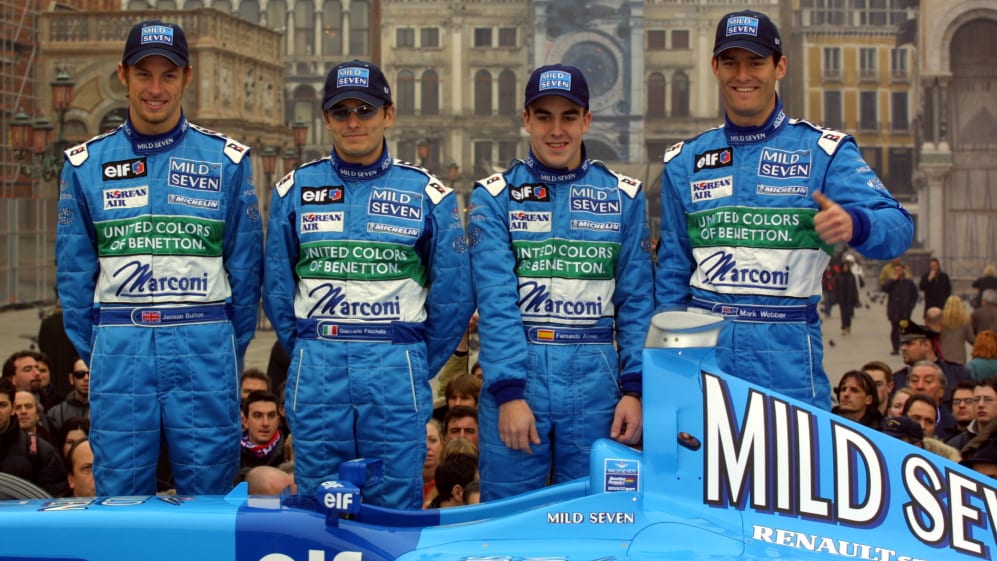 After a long winter, the F1 car launch season is the reviving tonic that puts the pep back in the steps of Formula 1 fans the world over. But before the covers start getting pulled off the latest generation of contenders, we wanted to look back at the most shocking car launches in F1 history. From parading pop stars to some truly eye-catching (read: eye-watering) liveries, we bring you the reveals that have made the front pages as well as the back pages over the years. Today's offering: the Benetton B201.
When?
February 6, 2001
Where?
Piazza San Marco, Venice, Italy
What?
Benetton were famous for going big on launches. Their 1996 B196 had been unveiled in an ancient amphitheatre in Sicily, while they'd shown off their 2000 car by putting it on a rotating, firework-laden plinth overlooking Barcelona. Obviously...
With Renault set to take over the team for 2002, 2001 saw the launch of what would technically be Benetton's last ever F1 car, the B201 – and the Benetton family understandably wanted to spend significant wedge on a decent F1 send-off. So it was that Venice's prime slab of real estate, the Piazza San Marco, was commandeered, with a reported $500,000 laid out to show off the subdued blue paintwork of the team's new challenger.
In truth, the car – which featured an all-new, 111-degree Renault V10 engine – had already hit the track a week before, where it had lapped a worrying three seconds off the pace of the 2000-spec car, while Benetton would go on to finish their swansong season in a lowly seventh place. Still, you'd never guess the disappointments that lay ahead from the smiles on the faces of the crack driver line-up of Jenson Button, Giancarlo Fisichella and test drivers Fernando Alonso and Mark Webber, would you?
Enjoy these other memorable F1 car launches…