Feature
F1's most memorable car launches: McLaren MP4/12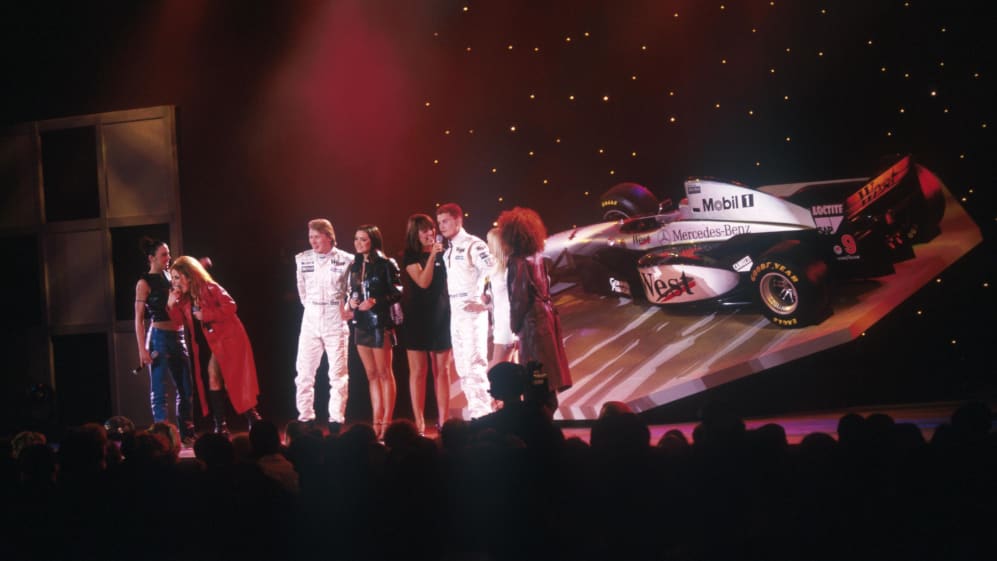 After a long winter, the F1 car launch season is the reviving tonic that puts the pep back in the steps of Formula 1 fans the world over. But before the covers start getting pulled off the latest generation of contenders, we wanted to look back at the most shocking car launches in F1 history. From parading pop stars to some truly eye-catching (read: eye-watering) liveries, we bring you the reveals that have made the front pages as well as the back pages over the years. Today's offering: the McLaren MP4/12.
When?
February 13, 1997
Where?
Alexandra Palace, London
What?
1997 was a new dawn for McLaren. Having been draped in Marlboro-red-and-white since 1974, the team's cars now sported the steely silver and black livery of new sponsors West, while behind the scenes, Adrian Newey was busy designing the machines that would bring McLaren back to the top of the sport the following season. It was in this spirit of optimism that McLaren launched the MP4/12 at a glitzy unveil at London's Alexandra Palace.
Not exactly a team famed for their hipness – the launch of the MP4/10 two years before had eschewed showbiz glamour in favour of Nigel Mansell giving lots of thumbs-ups – McLaren gamely gave it a go in 1997, with the Spice Girls signed up to perform, along with Jamiroquai. Once Scary, Posh, Ginger (the future Mrs Christian Horner) et al had rattled through their hit Wannabe in front of the shining McLaren, a bewildered David Coulthard and Mika Hakkinen were ushered onto the stage. There, they endured a predictably excruciating Q&A with the girls – who enjoyed a peek inside their overalls for good measure – before exiting stage right and allowing the show to go on.
While the launch certainly wouldn't have been to everyone's taste – we find it hard to imagine Ron Dennis foot-tapping along in the wings – someone in Sauber's PR department was obviously paying attention, and in 2004, the Swiss team used a similar trick to launch their C23, this time employing the Sugababes as their pop star fodder.
Enjoy these other memorable F1 car launches…