Feature
Australia preview - too close to call?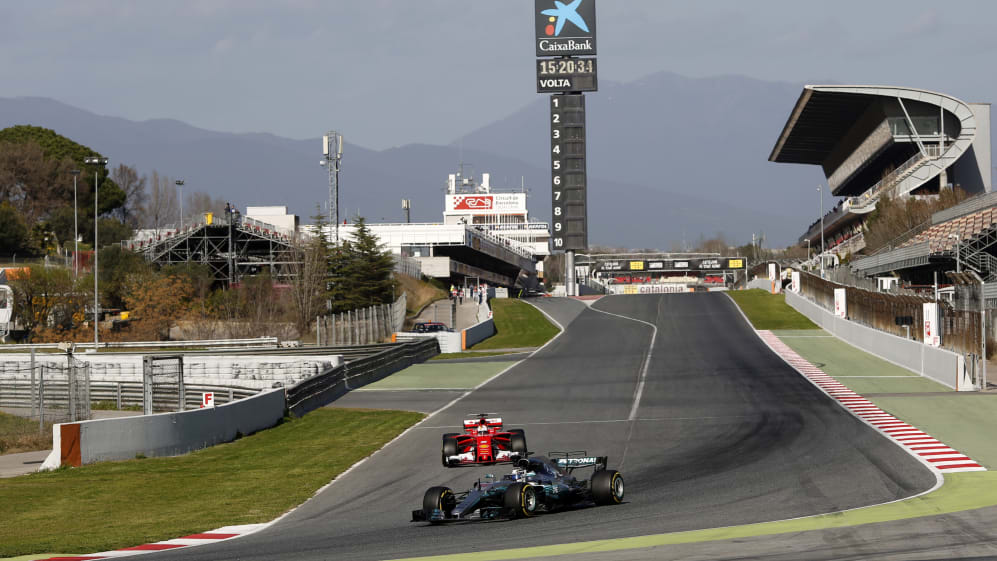 The eve of the 2017 Formula 1 Rolex Australian Grand Prix - the last point of the year at which in theory anything could happen. From tomorrow, not only will we begin to see the real impact made by the wide-ranging regulation changes, but patterns will start to emerge which will illustrate the pecking order at this first race, and the likely form in the next two or three, before the European season at Barcelona in May heralds further major car upgrades.
Right now, the only sure thing is that everyone is raring to get going in Albert Park....
The formbook at the front
Oddly, the situation is similar to what it was this time last year, with Mercedes (winners in Australia for the last three years) looking over their shoulder for Ferrari (Who've not won here since 2007), and Red Bull doing likewise for Williams, such were the indications from pre-season testing in Spain.
But will Ferrari be the pacesetter, as they seemed to be with very fast lap times on harder tyre compounds than their rivals in Barcelona?
The Scuderia have been playing their cards very close to their chests this time, and both Sebastian Vettel and Kimi Raikkonen have denied the suggestions from others - most notably Mercedes' Lewis Hamilton - that they start as favourite. Several seasoned observers believe that their new SF70H looked the class of the field as far as handling was concerned at the Circuit de Barcelona-Catalunya, and that Vettel was clearly sandbagging at one stage. We'll see.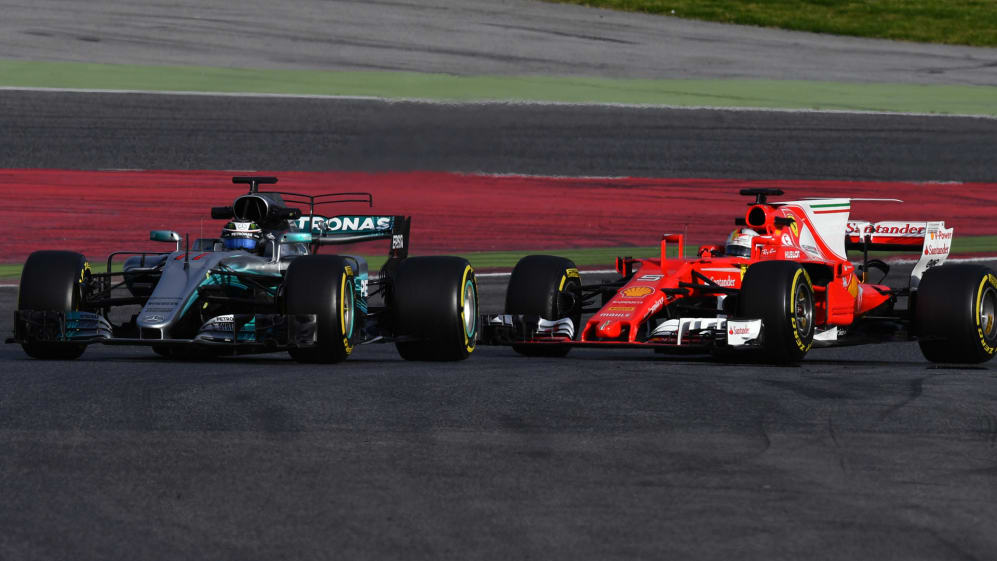 Mercedes caution
Hamilton and his new team mate Valtteri Bottas - who replaced retired world champion Nico Rosberg - will have the benefit of stiffened floors after their problems in testing, and all three Mercedes-powered teams will have the latest version of the Mercedes M08 EQ Power motor and ERS system, trialled in the second week of testing in Barcelona. But amid so many regulation changes Mercedes remain cautious despite their domination in recent years.
"There is an art to managing expectations," says team boss Toto Wolff. "You must not set them too low - but you must also keep them under control. With new regulations, everyone starts with zero points. It provides opportunities as well as risks for every team on the grid. You only need to look back to 2009 to see how unpredictable Formula One can be, with Brawn winning the championship after being on the brink of extinction.
"We enter 2017 with that mindset. We take every one of our rivals seriously and respect every team's ability to find that magic bullet."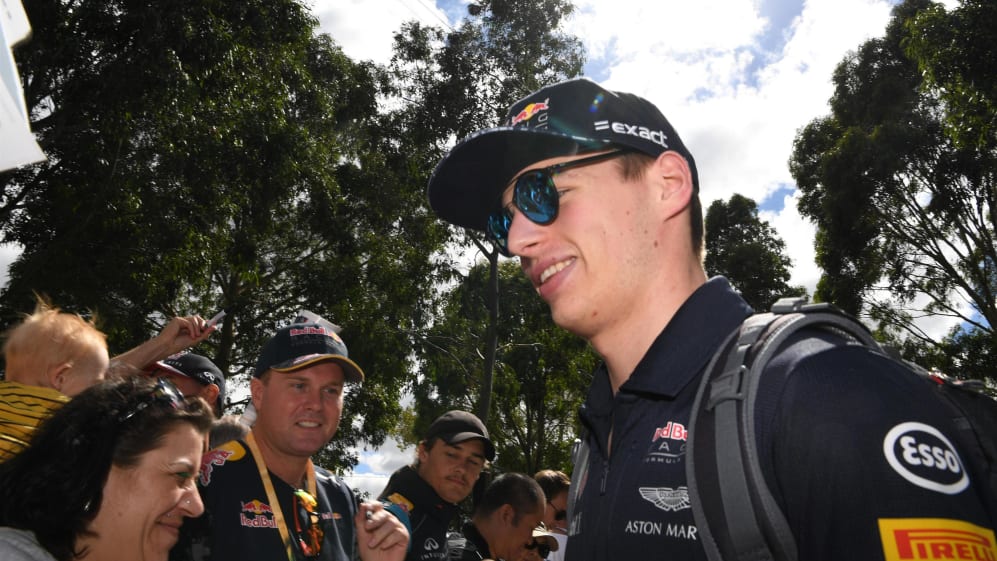 Red Bull 'not ready to challenge'
A question mark hangs over Red Bull's ultimate speed from testing, and many expect a heavily upgraded RB13 to appear this weekend. Nevertheless, Max Verstappen (above) doesn't believe that they will quite be ready to challenge for victory in Melbourne.
"We still have to wait and see how good we really are," he admitted to Dutch newspaper De Telegraaf. "Personally, I don't think we can fight for the win at the moment. Much can change during the course of the season, but we are not good enough yet to win.
"Ferrari have been fast in previous years as well. However, this year you could tell they've made quite a step forward from last year - they will certainly fight for wins."
He added on his own website: "Mercedes will always be right there - I think they probably sandbagged a bit. It's been that way for the last couple of years.
"For us, it is hard to tell where we are. I don't think we are the best team yet, but we will have to wait and see. We won't [arrive in Australia] with the idea we can go for pole.
"At the moment, I think both Ferrari and Mercedes will be in front of us, but hopefully we will be able to get into a rhythm, just like last year. We can do better this year, but we need to work hard in order to get there."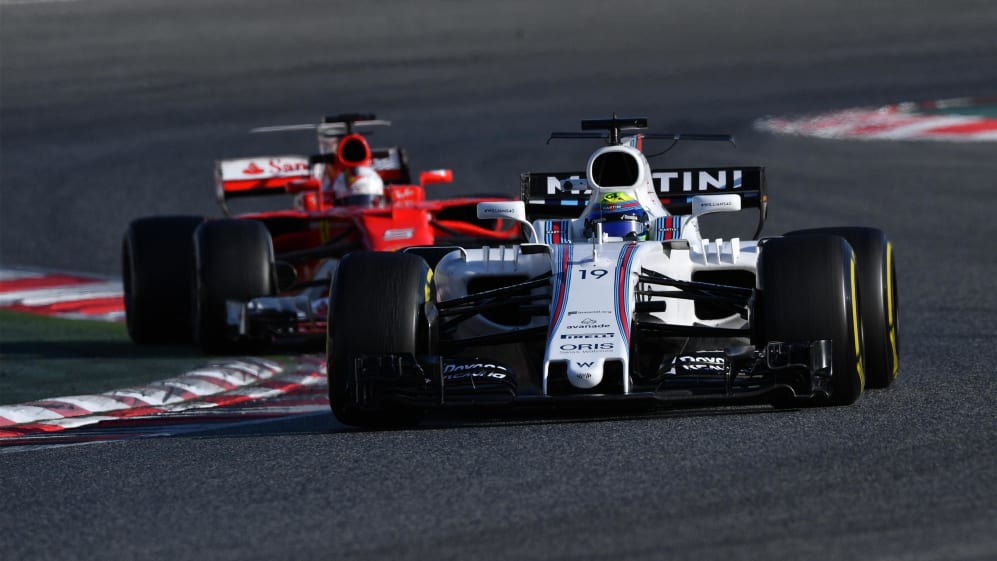 Best of the rest?
Behind the expected top three, Williams are coming off a good winter of testing, and with Felipe Massa back in harness after his brief 'retirement', they also have former Mercedes technical guru Paddy Lowe on board as chief technical officer, and new boy Lance Stroll in the second FW40.
The young Canadian is the only pure rookie this year (Force India's highly rated Esteban Ocon did several races last year with Manor, and McLaren's Stoffel Vandoorne deputised once for the indisposed Fernando Alonso in Bahrain) and it will be interesting to monitor his progress.
It's a big jump from F3, especially with the new regulations making the cars heaver and more demanding to drive, but he has done well in the lower formulae and redeemed himself well in testing after problems in the first week. The bigger question is whether the Grove team can climb back to the third place they enjoyed in 2014 and '15.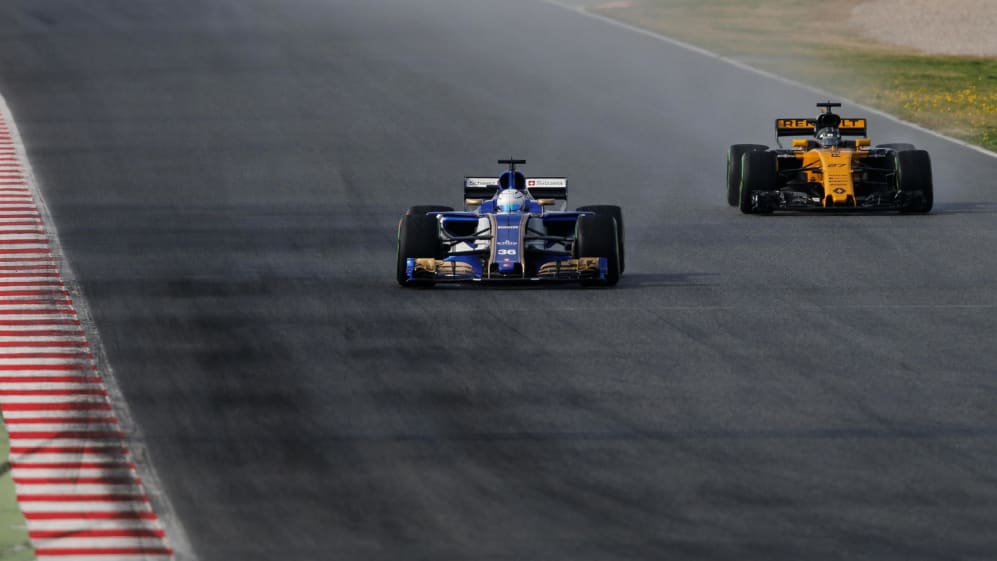 All to play for in the midfield
The upper midfield will be a crowded place. Force India's owner Vijay Mallya said at his team's launch that they have to be aiming for third place overall, which is a very tall order as it means displacing either Ferrari or Red Bull. But with Ocon partnering Sergio Perez, the newly liveried squad have a very strong driver line-up.
So do Toro Rosso, with Carlos Sainz and Daniil Kvyat, who have James Key's very neat Renault-powered STR13 at their disposal. Testing was tough for them, as it was also for the works Renault team, where Nico Hulkenberg and Jolyon Palmer also lost time with technical problems mainly associated with Renault's new ERS. Having spent much of 2016 working on the design of the VF-17, Haas also plan to get in among these teams, as Kevin Magnussen joins Romain Grosjean.
Behind them, Sauber have regrouped and are pushing hard under new technical director Jorg Zander and the new C36 is a big improvement over last year's interim C35. How much of an improvement, however, remains to be seen.
As does the state of the troubled McLaren-Honda alliance this weekend. The new Honda RA617-powered MCL32 met with all sorts of misadventures in testing, some of them internal engine failures, others vibrations which led to electrical problems. Honda are adamant that they have got to the bottom of their reliability issues, but there are still doubts over the level of power the engine can produce for this first race.
Tyre performance the big unknown
Most teams conducted several race simulations during testing in Barcelona, but nobody knows exactly what to expect from Pirelli's new range of 25 percent wider tyres. As in 2016 these come in purple ultrasoft, red supersoft, yellow soft, white medium and orange hard variety, but each compound is slightly harder than last year's to ensure that the rubber does not degrade at the same rate. In theory, that means that drivers will be able to push harder for longer in races.
Pirelli have brought their soft, supersoft and ultrasoft tyres to Melbourne's stop-start Albert Park circuit where mechanical grip and downforce are hugely important and the left rear tyre does the majority of the work under hard acceleration and heavy braking. Both the softs and supersofts must be used in the race.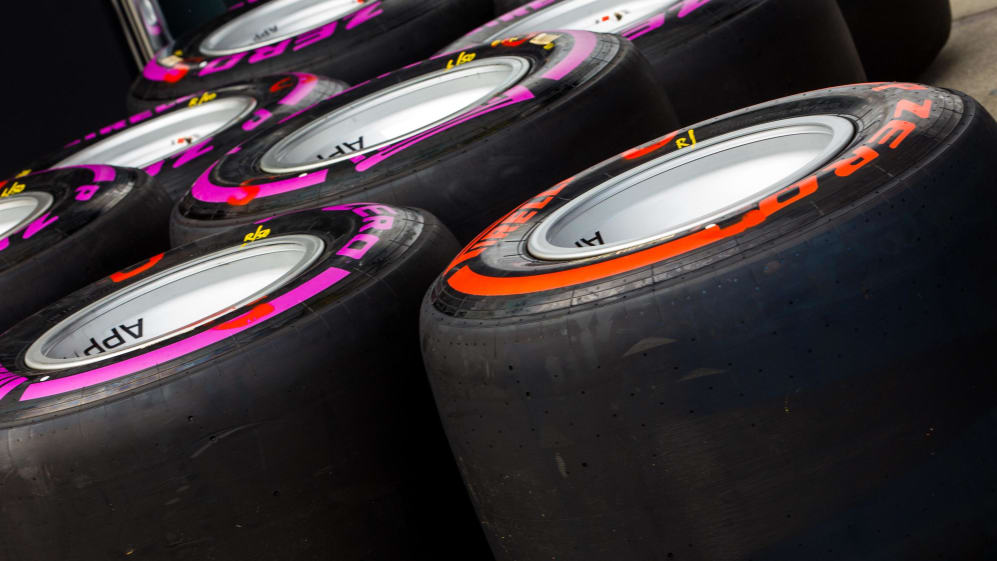 The weekend's outlook
It's expected to be dry and settled all weekend in Melbourne, where Autumn in approaching. Sunday should see the warmest temperatures, with the 58-lap (307.574km) race getting underway at 1600 local time (0500 GMT).