F1 2021 game adds Imola and Red Bull's Honda tribute livery in latest update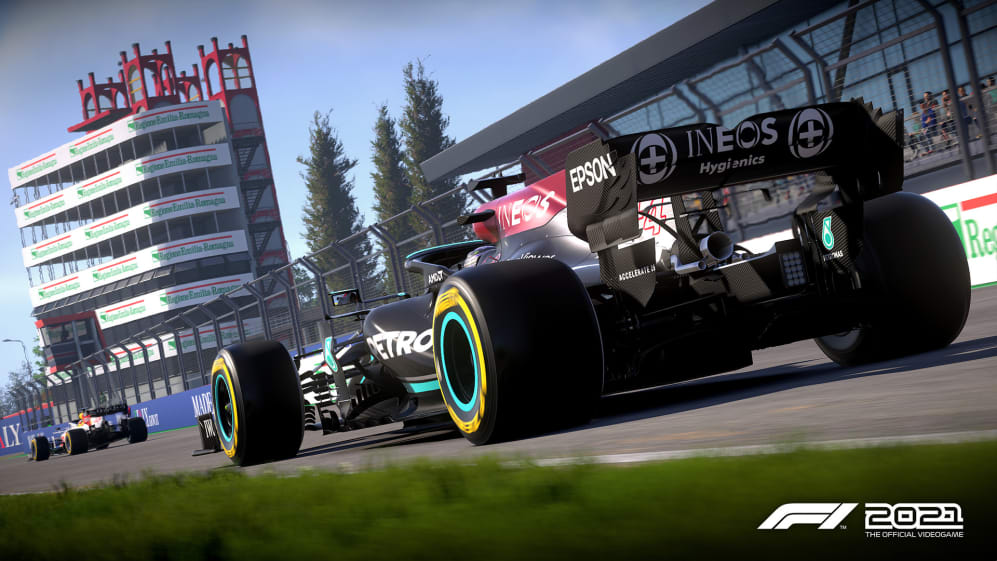 Codemasters and Electronic Arts have added Imola – host of the Emilia Romagna Grand Prix – into F1 2021 with the latest update to the game. And as a further treat, Red Bull's one-off Turkish Grand Prix livery is included for a limited time.
Imola is the second of three free updates to F1 2021 after Portimao was implemented in September, and is available to download now. You can also watch a hot lap of the circuit from the game in the video player below.
READ MORE: 7 reasons 2021 will be the best F1 Esports season yet
The latest update (1.12) also adds the Honda-tribute white Red Bull livery they sported for the Turkish GP that will replace their standard paint scheme in all game modes for a limited time. Livery designs for a number of other teams including Mercedes and McLaren have been updated with the latest true-to-life sponsors.
Furthermore, gameplay issues have been fixed, kerbs have been adjusted at circuits such as Bahrain and Monza, and stability improvements have been implemented.
"Last month's response to Portimao was overwhelmingly positive, and we know our players are going to love racing at Imola," said Paul Jeal, F1 Senior Franchise Director at Codemasters.
"We're also thrilled that Red Bull chose F1 2021 to help reveal their bespoke Turkish Grand Prix livery. Our studio prides itself on creating the most authentic experience possible and these special touches re-enforces how closely the game is embedded into the world of Formula 1."
Tap here to order the game, get the update, or for more information on F1 2021.