Button to stand in for Alonso in Monaco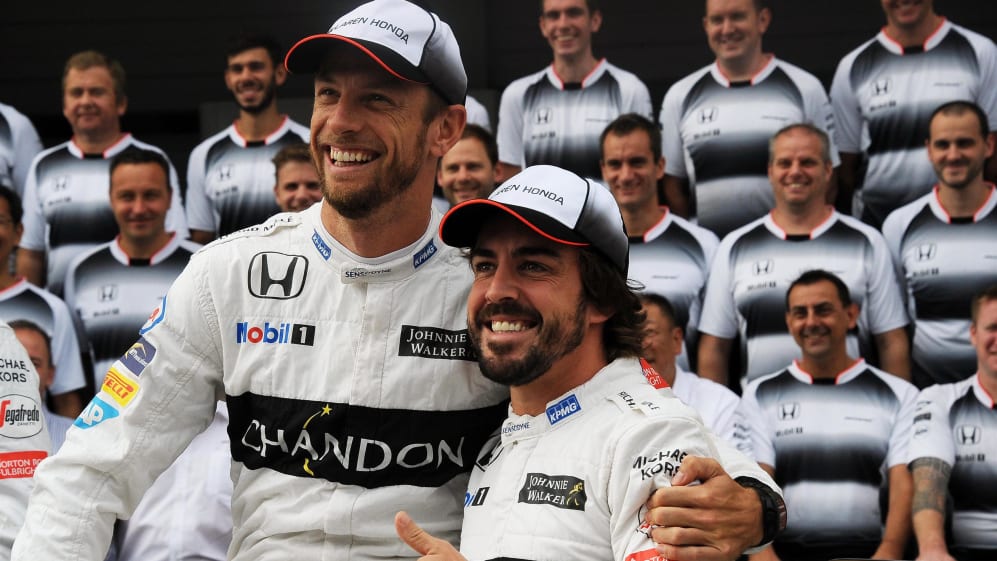 Jenson Button will make a one-off return to Formula 1 racing for this year's Grand Prix in Monaco as a stand-in for former team mate Fernando Alonso at McLaren.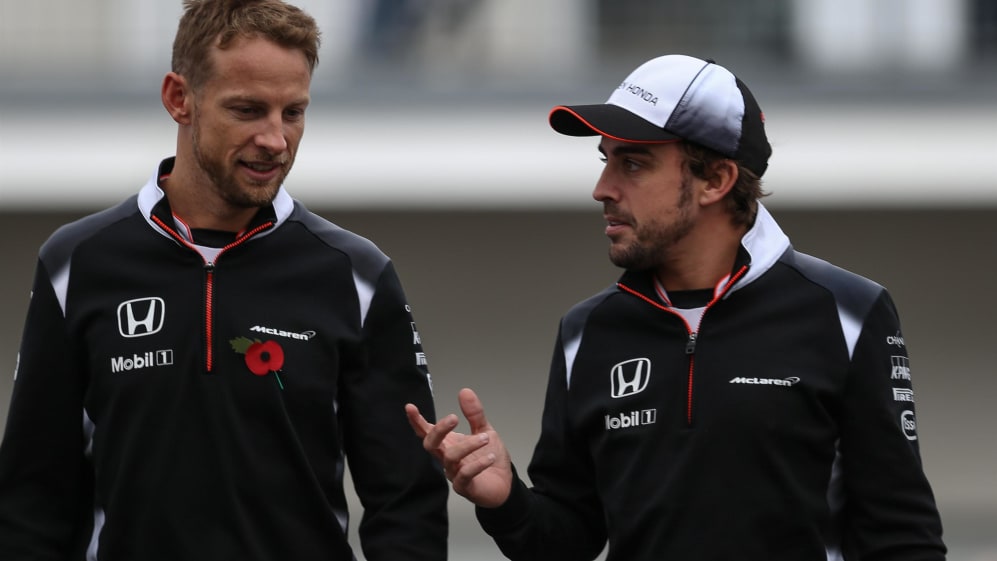 I'm thrilled to be making a one-off return to Formula 1 racing - and I couldn't think of a better place to make that return!
Alonso is missing this year's race in the Principality in order to race a McLaren-entered car in the Indianapolis 500, which takes place on the same day as F1's most glamorous event.
It will be Button's 306th Grand Prix start, and his first since stepping aside at the end of 2016 as McLaren opted to partner Alonso with Stoffel Vandoorne, whom the 2009 world champion will line up alongside in Monte Carlo in May.
"I'm thrilled to be making a one-off return to Formula 1 racing, and I couldn't think of a better place to make that return than my adopted home Grand Prix: Monaco," Button said.
"I've won the race before, in 2009, and it's one of my all-time favourite racetracks.
"It's a tricky street circuit on which a good driver can really make a difference - and, although the McLaren-Honda MCL32 hasn't begun the season well, I think it may be more suited to Monaco than to the faster circuits that Fernando and Stoffel have raced it on so far this season.
"I realise we won't have a realistic chance of repeating my 2009 victory, but I think we'll have a opportunity to score world championship points, which will be very valuable to the team in terms of constructors' rankings.
"I'll drive the MCL32 around Monaco in the McLaren sim beforehand, and I reckon I'll be ready for the race after doing that.
"I'm supremely fit, having done a lot of triathlon training recently, so I have no worries on that score."
McLaren's racing director Eric Boullier said Button was the obvious choice to replace Alonso, who has opted to compete in this year's Indianapolis 500 as part of a potential bid for motorsport's historic triple crown - a feat only Graham Hill has ever achieved.
"I was truly delighted when Jenson accepted our suggestion that he race at Monaco instead of Fernando," Boullier said.
"Jenson is a class act. He's a superb driver - fast, smooth and precise - and he won't have lost any of his competitive edge over the past few months. After all, he's missed only a handful of Grands Prix since his last outing in Abu Dhabi in late November last year, and he's as fit as a fiddle.
"Also, he's always been good at Monaco. He'll do a great job for us, I'm sure of that."
Button will not get a chance to drive the MCL32 before Monaco, with Stoffel Vandoorne and Oliver Turvey confirmed to be driving in next week's test in Bahrain.