F1 Esports Series China Championship racers get 2020 underway with pre-season event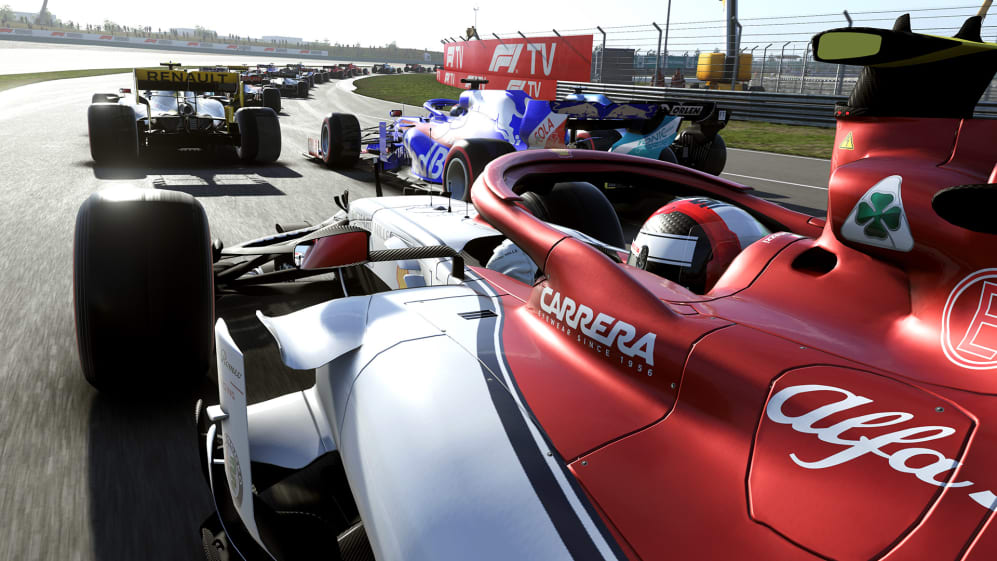 Competitors in the F1 Esports Series China Championship gave their fans a taste of the action to come this year with two special pre-season exhibition races on Sunday, as details of a new Pro League were also announced.
In the first event, an All-Star race held on the Monaco Grand Prix circuit, 14 top racers from the 2019 Season put on a show, with Anshuo Tong eventually taking the victory.
Meanwhile the Pro League pre-season race provided a first test of driving skills and team collaboration as the racers fought for victory on a virtual Shanghai International Circuit.
Once the lights went out, BT.Peanut led all from pole position with the two LHR drivers following closely. Helped by some blistering pace – including the fastest lap of 1:34.264 on lap six – LHR.YLYKX eventually managed to overtake BT.Peanut at turn 14 on lap nine, and then held the lead until the finish.
READ MORE: Highlights and best bits as Leclerc takes another Virtual GP win
The China Championship season proper will get underway on May 10 on a virtual Circuit de Barcelona-Catalunya with the first race in a new-for-2020 Pro League format.
The Pro League will follow all the same rules, regulations, and point systems of the real F1 Grand Prix season. Each team will have two drivers and the combined points of both drivers will become a team's points total.
The 2020 Season will include 22 races throughout the year – beginning with the Barcelona race next month and ending on November 29 with a race at Yas Marina Circuit in Abu Dhabi – and will witness the crowning of a team champion and a driver champion.
The top ten racers with the highest points total from the Pro League will then enter the Grand Final directly and compete with other racers from the regional finals for the chance to sign with an official F1 esports team.
PODCAST: Inside the thrilling world of the F1 Esports Series