F1 Esports launches brand new Mobile Racing tournament – could YOU be the first champion?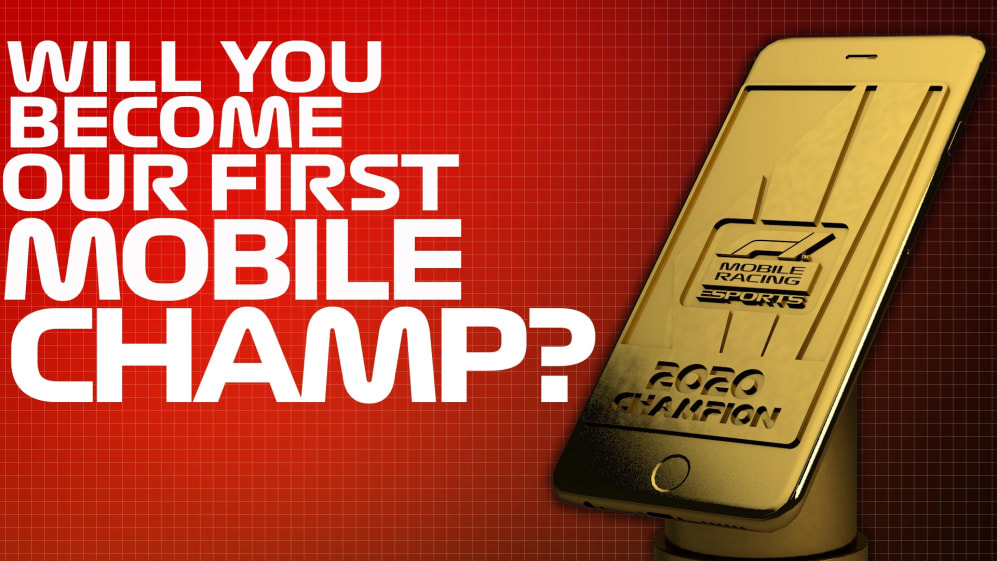 Monday September 7th heralds a new era for F1 Esports. The series that has broken ground since hitting screens in 2017 will for the first time ever hold a smartphone-based championship, exclusively on F1 Mobile Racing, the official F1 mobile game from Codemasters.
Launching today with the introduction of monthly qualification leagues running in September, October and November, the F1 Mobile Racing tournament is open to anyone and will pit competitors against one another on F1 Mobile Racing, which is free to download from the App Store and Google Play Store.
The top performing drivers from each monthly league will qualify to take part in the finals, a nine day tournament in December to determine the F1 Mobile Racing Esports Champion.
F1 Mobile Racing Esports is a completely separate competition from the F1 Esports Series, which is itself due to commence in earnest this October.
READ MORE: F1 Esports Series returns for fourth season in 2020 with record prize fund
"Mobile esports is a booming industry as Gen Zs and Gen Alpha spend more time gaming and on their phones," said Julian Tan, Head of Digital Business Initiatives and Esports at Formula 1.
"We see huge potential to develop our product set and expertise in this area in our ongoing effort to reach out and build our younger fanbase, providing ever more touchpoints for them to engage with Formula 1.
"This is part of F1's strategy to continue making the sport more accessible to our fans through gaming and esports, especially with F1 Mobile Racing developed by Codemasters being completely free to download and with participation being free and open to all. We are excited to kick off our search for our inaugural F1 Mobile Racing Esports Champion 2020!"
Tap here to download the game now and join in - who knows? Maybe you could be the first ever F1 Mobile Racing Esports Champion...