F1 Esports Series returns for fourth season in 2020 with record prize fund
The F1 Esports Pro Series presented by Aramco will return for its fourth season this autumn with a prize fund of $750,000 on offer, and with the action set to kick off at the Pro Draft Reveal show on August 27.
With more F1 fans than ever having been exposed to Esports during the coronavirus lockdown – which witnessed Williams racer George Russell winning the Virtual Grand Prix series – this season's F1 Esports Pro Series is set to be the biggest yet, with over 237,000 racers having attempted to qualify for the 2020 championship.
Those have now been whittled down to 45 qualifiers, with the 10 F1 Esports Pro Series teams – including reigning constructors' champions Red Bull and Ferrari, who fielded 2019 drivers' champion David Tonizza – having to pick one of those qualifiers each to include in their three-driver line-up.
That draft will take place on August 27, with the season then running from October to December, with a 12-round championship consisting of four events of three races each, and with a proper real-world-aping qualifying format now added.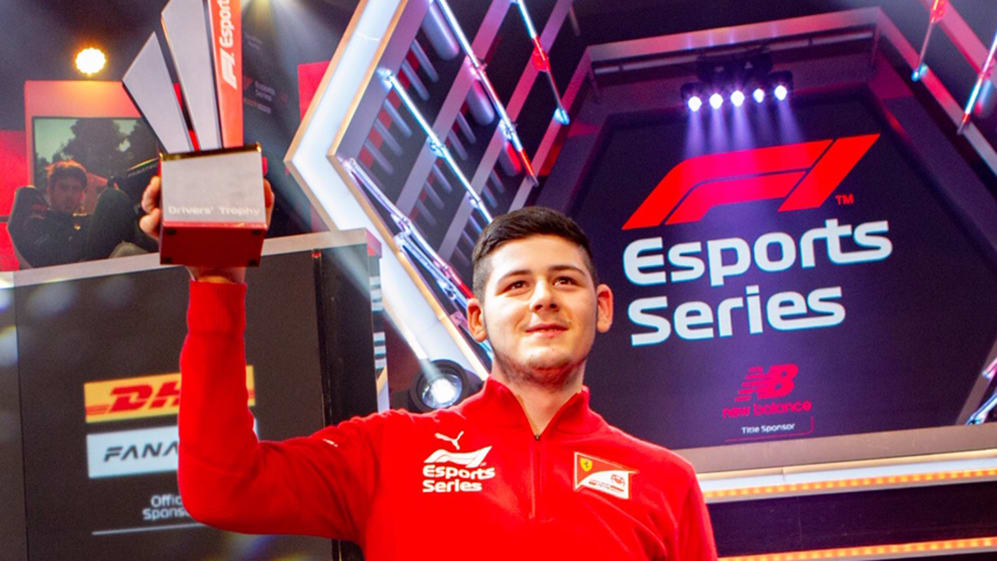 Racers will compete on a bespoke version of Codemasters' F1 2020 game – although one change for the 2020 Pro Series is that it will be run remotely, with drivers racing either in their own homes or at team factories to keep the championship as safe as possible.
Ahead of the start of the new season, Julian Tan, Head of Digital Business Initiatives and Esports, said: "F1 Esports has had a huge year with the massive success of the Virtual Grand Prix series that we ran through lockdown. This has set us up well for the launch of the 2020 F1 Esports Series, which will be our biggest and most innovative season yet.
"With over 237,000 participants this year, up from 109,000 participants in 2019, we are seeing incredible growth. We also continue to push boundaries by offering our largest ever cash prize fund of $750,000 which is industry-leading as well as continue to innovate by adapting quickly in the current landscape and operating the series entirely remotely as we look to ensure an enjoyable, but safe, Pro Series this year – we can't wait to get started!"
For more information on the F1 Esports series, check out the official website here.